Saturday
December 10th, 2022
Weekend Saturdays is updated continuously

Reptillian Nation Expo
@NRG Center
Saturday 12/10/2022 10:00 AM-6:00 PM
Sunday 12/11/2022 10:00 AM-5:00 PM
The largest reptile expo returns to NRG Center this weekend, bringing thousands of reptiles, amphibians, arachnids, isopods and more.
Reptile enclosures, live food, supplies and more will be available for attendees. Live venomous snake presentations along with other family-friendly events will also be taking place.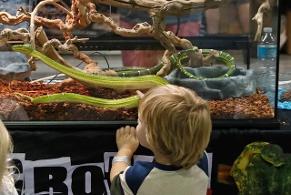 A multitude of breeders and vendors will be onsite. Reptile lovers can bring home a new pet after enjoying the expo.
Back in June when the expo visited Tulsa, vendor Jacob Olszanski, said some people attend for various reasons,
"Sometimes people come out here to get over their fear of like tarantulas or snakes. We've had lots of people that have held their first tarantula ever in their life at our table, and it's pretty cool to help them get over their fear."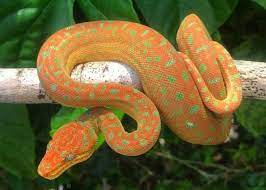 Open Mike Eagle
@White Oak Music Hall
Upstairs
Saturday 12/10/2022
Doors Open 8:00 PM
(From All Music.com-David Jeffries) Los Angeles-based emcee, comedian, and podcaster Open Mike Eagle coined the term "art rap" to describe his whip-smart, literate style of hip-hop, which draws inspiration from Freestyle Fellowship and De La Soul as well as They Might Be Giants and Pavement. A longtime affiliate of the influential Project Blowed collective, he co-founded the trio Thirsty Fish and larger battle crew Swim Team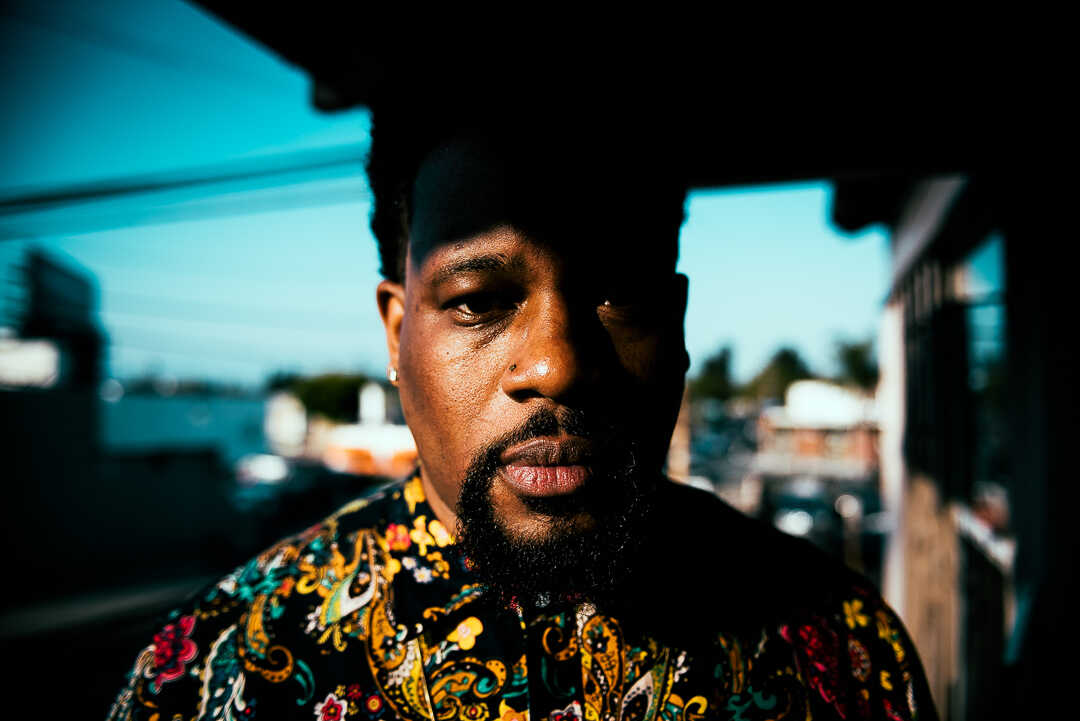 during the 2000s before making his solo debut with 2010's Unapologetic Art Rap, a humorous set of reflections on everyday life that lived up to its title. He maintained a prolific pace throughout the decade and beyond, receiving acclaim for autobiographical releases like Dark Comedy (2014) and Brick Body Kids Still Daydream (2017) while additionally becoming a respected figure in the comedy world, co-hosting several podcasts as well as the Comedy Central series The New Negroes. With 2020's Anime, Trauma and Divorce, he continued to use his music as an outlet to process personal issues. A much rawer, mixtape-style release titled Component System with the Auto Reverse appeared in 2022.
Read more @All Music.com (Click Here)
Open Mike Eagle: NPR Music
Tiny Desk Concert
White Oak Music Hall
2915 N Main Street
Houston, TX 77009
Directions (Map)
Phone: (713) 237-0370
Raquel Cepeda
Christmas Concert
@The Heights Theatre
Saturday 12/10/2022 8:00 PM
Doors Open 7:00 PM
Lobby Opens 6:00 PM
(From raquelcepeda.com) Raquel Cepeda is a Jazz Singer and Songwriter who brings the best styles and rhythms from around the world to the refined language and aesthetics of Jazz. A highly regarded singer who has shared the stage with Jazz legends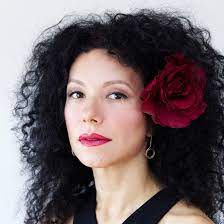 such as Ellis and Delfeayo Marsalis. A performer whose interpretative quality, approach to story telling, and multi-cultural style has the ability to reach and move the hearts and ears of the most demanding and diverse audiences. She was featured at the 1st Latin Jazz Festival of Houston in 2018, as well as the Brazilian Food and Music Festival in 2019, and has performed with the Kingwood Pops Orchestra.
El Becerrito / Take Five - Raquel Cepeda

Raquel performs extensively in Houston where she resides, producing important concerts including her Annual "Jazz on Valentine's" held at the Match Theater on Valentine's Day, and is highly requested for many public and private performances.
Fluent in various languages such as English, Spanish, and Portuguese, Raquel has performed abroad in Caracas, São Paulo, and Rio de Janeiro.
Trey Songz
Ginuwine and Jacquees
@Arena Theatre
Saturday 12/10/2022
Doors Open 7:00 PM
(From All Music.com-Andy Kellman) Contemporary R&B singer, songwriter, and producer Trey Songz debuted during the mid-2000s with the Top Ten R&B/hip-hop hit I Gotta Make It (2005) and swiftly followed through on its creative and commercial promise. Within the first 13 years of his career, Trey released seven albums that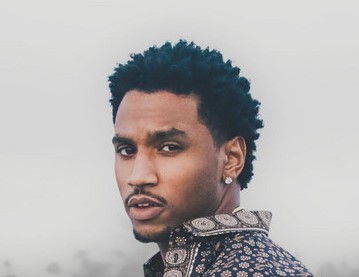 peaked inside the Top 20 of the Billboard 200 chart, including the chart-topping Chapter V (2012) and Trigga (2014), while 15 additional headlining singles reached the R&B/hip-hop Top Ten. One of the few post-millennial R&B artists with sustained mainstream status, he has been nominated for a handful of Grammy awards, beginning with Best Male R&B Vocal Performance for the Stargate-produced ballad "Can't Help But Wait." Read more @All Music.com (Click Here)
Trey Songz - On Call Featuring Ty Dolla $ign
(From All Music.com-Steve Huey) Ginuwine was one of R&B's preeminent love men during the '90s heyday of hip-hop soul. Initially teamed with Timbaland, the most innovative producer of the late '90s, Ginuwine's sultry, seductive crooning earned him a substantial female following and made him a regular presence on the R&B charts, even after the futuristic production he favored was eclipsed by the more organic, retro-leaning neo-soul movement.
Read more @All Music.com (Click Here)
(From All Music.com-David Jeffries) A singer, songwriter, and rapper who crossed over from R&B to hip-hop, Rodriquez Jacquees Broadnax is known simply as Jacquees when he steps out from behind the scenes. His smooth, sensuous songs sound contemporary while staying true to the artist's formative influences, and their main purpose is to make his listeners feel good. Jacquees has collaborated with many notable singers and rappers, including Chris Brown, Young Thug, Trey Songz, and others. Read more @All Music.com (Click Here)
Houston Arena Theatre
Arena Towers
7326 Southwest Fwy
Houston, TX 77074
Directions (Map
(713) 772-5900
Sugar Land R&B
Music Experience
@Smart Financial Center
Saturday 12/10/2022 8:00 PM

Monica
(From All Music.com-Andy Kellman) When Monica arrived in the wake of the new jack swing era with the multi-platinum Miss Thang (1995), the singer was among a class of teenaged pop-R&B newcomers with the likes of Usher, Brandy, and Aaliyah.
. . . her catalog was deep and deceptively vast, ranging from Diane Warren-penned adult contemporary ballads to Millie Jackson-like . . .
She stood out with distinctly Southern grit and boldness, as well as unmatched maturity and versatility that belied her age. Like those peers, Monica proved to be no mere shooting star. Her follow-up, The Boy Is Mine (1998), also went multi-platinum, powered by the Brandy duet of the same title, which for three months topped the Hot 100 before it took that year's Grammy for Best R&B Performance by a Duo or Group with Vocal. Just as she and early supporter Dallas Austin were key to the emergence of the Atlanta music scene in the '90s, Monica was a major factor in the city's dominance across the next two decades. She put together four straight Top Ten albums, including the chart-topping After the Storm (2003), and each one involved established and emergent Georgians as producers, fellow songwriters, and featured artists. Read more @All Music.com (Click Here)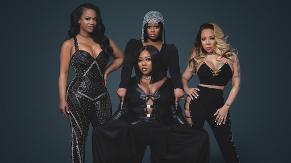 Xscape
(From All Music.com-John Bush) American all-female R&B quartet Xscape debuted singing at producer Jermaine Dupri's birthday party in 1991 and, just two years later, they were the recipients of a platinum album. The quartet was formed around sisters LaTocha and Tamika Scott, who had grown up in the church -- their father, Rev. Randolf Scott, performed in the R&B group the Scott Three during the early '70s. Rev. Scott began training the girls at an early age, and they eventually made the jump from the church to working talent shows. While attending Tri-City High School in the Atlanta suburb of College Park, the sisters met Kandi Burruss and Tameka "Tiny" Cottle, forming Xscape in 1990.
After the group appeared at Dupri's birthday party, he signed them to his So So Def record label and recorded their debut album, Hummin' Comin' at 'Cha. The LP broke into the Top 20 thanks to the number two hit "Just Kickin' It," and later hit platinum. Their second effort, Off the Hook, also received platinum certification, though Xscape smoothed out their sound for their third album, 1998's Traces of My Lipstick. Read more @All Music.com (Click Here)
Xscape Delivers Powerhouse Performance Medley Of Their Biggest Hits | Soul Train Awards '22
Tamar Braxton
(From All Music.com-Andy Kellman) Tamar Braxton's entry into the music industry came through her five-member sibling group, the Braxtons, which featured older sisters Traci, Trina,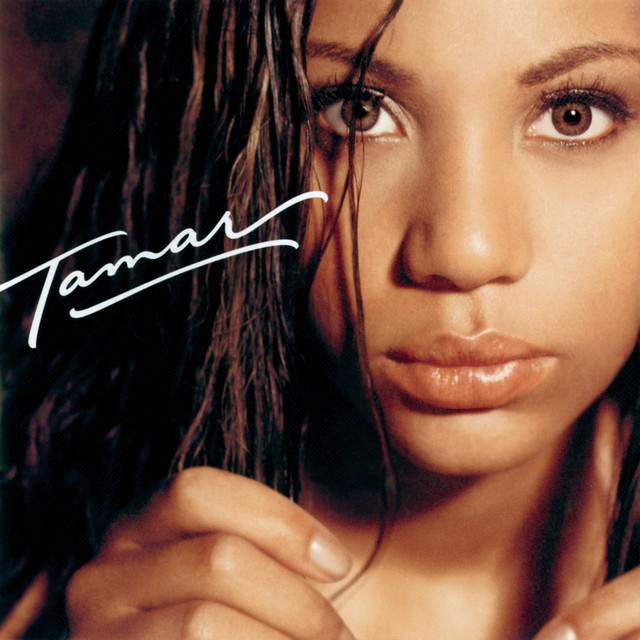 Towanda, and, most notably, Toni. The quartet released one single, the number 79 Billboard R&B single "Good Life," for Arista in 1990. The group was dropped, but Toni was subsequently signed by LaFace and featured her sisters as part of her backing group. Minus Toni and Traci, the Braxtons signed to Atlantic and released the moderately successful So Many Ways in 1996; a Masters at Work remix of their Diana Ross cover, "The Boss," topped Billboard's club chart.
Read more @All Music.com (Click Here)

NEXT
(From All Music.com-Andy Kellman) Along with the likes of Dru Hill and Jagged Edge, Next were part of a late-'90s contemporary R&B class that combined a gospel background, suggestive lyrics, multi-part harmonies, and slick productions with stylistic cues taken from Jodeci and R. Kelly. From 1997 through 2000, the trio placed four singles within the Top 20 of the Billboard Hot 100, including the chart-topping "Too Close" and number seven hit "Wifey." After two albums for major-label Arista, including the multi-platinum 1997 debut Rated Next, the group moved to Clive Davis' post-Arista venture J Records, where they released a third album prior to a rift in 2003. The original members released new material 15 years later, following an acrimonious split and some false restarts. Read more @All Music.com (Click Here)
112
(From All Music.com-Stephen Thomas Erlewine) Equally rooted in gospel, soul, and hip-hop, 112 were the first and most successful urban vocal group to emerge from Sean "Puffy" Combs' Bad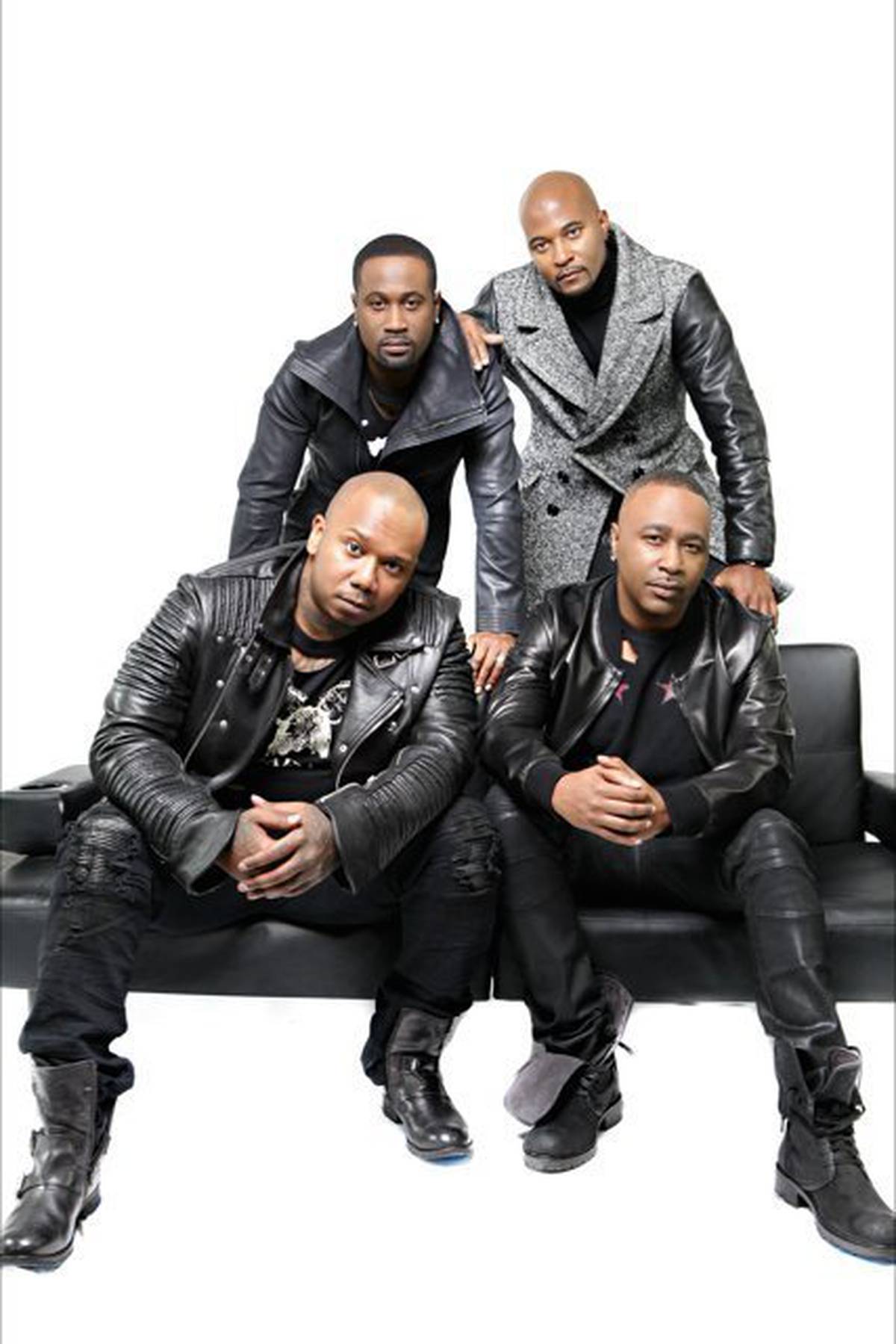 Boy Records roster. Not only was the group's eponymous 1996 debut popular, but the group could be heard on records by such Bad Boy artists as Mase and the Notorious B.I.G. Unlike most artists on Bad Boy, 112's image was clean, pure, and wholesome (initially, at least), which helped the group cross over to a more mainstream audience. The four members of 112 -- Marvin, Daron, Q, and Mike -- met each other while attending high school in Atlanta, Georgia. The quartet began to play talent shows at school and local churches, eventually gaining the attention of Courtney Sills and Kevin Wales, who soon became the group's managers. Read more @All Music.com (Click Here)
The Art Museum of Texas
@Sugraland Town Square
Established in 2020, Art Museum TX is a not-for-profit institution in Fort Bend County,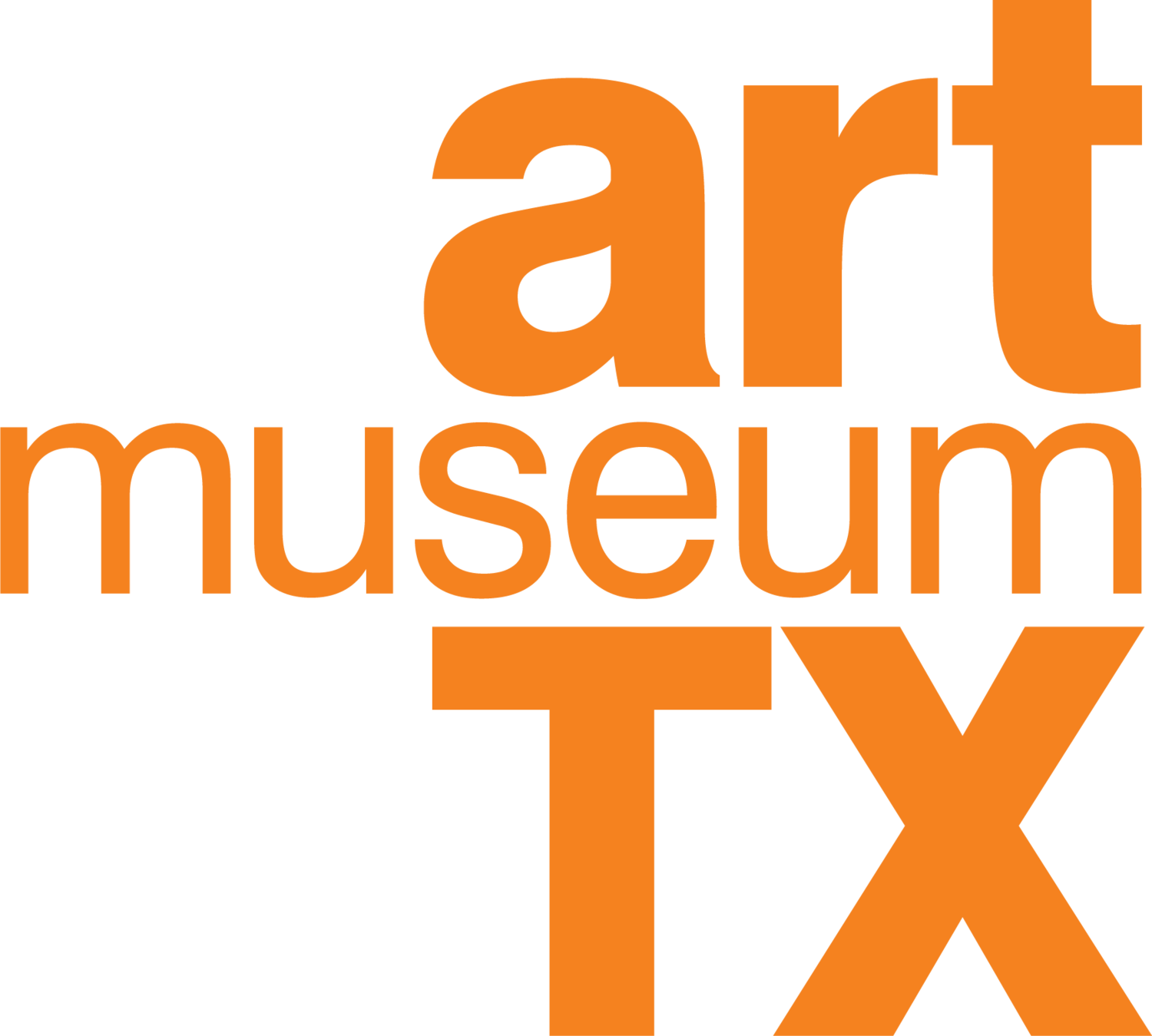 Texas, dedicated to presenting the region's contemporary art to the public. Art Museum TX provides an interchange for visual arts of the present and recent past, presents new directions in art, strives to engage the public, and encourages a greater understanding of contemporary art through education programs.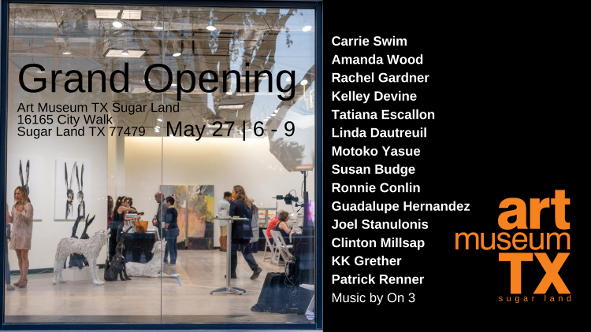 Art Museum TX is a museum dedicated to reaching our Fort Bend area population from one end of the region to the other, reaching throughout the surrounding areas and growing a wider audience. Art Museum TX is introducing art to so many. We bring art to YOU by opening our art space where YOU already frequent! We are in THE NEIGHBORHOOD!
Art Museum TX
16165 CITY WALK
SUGAR LAND TX 77479
Directions
Admission Free
Suggested Donation $5.00
Houston's Online Weekend Entertainment Guide
Looking for that Saturday weekend event and can't find it
try our custom "Google Search"