Houston's Online Weekend Entertainment Guide
Our Weekend Entertainment Picks for Weekend Saturdays
Saturday, December 16th, 2017
Saturday 12/23/2017 8:00 PM

Singer-songwriter Mike Ryan released Blink You'll Miss It, his third full-length studio album back in October. The Texas native's new collection of songs describes life and relationships and how they change over time.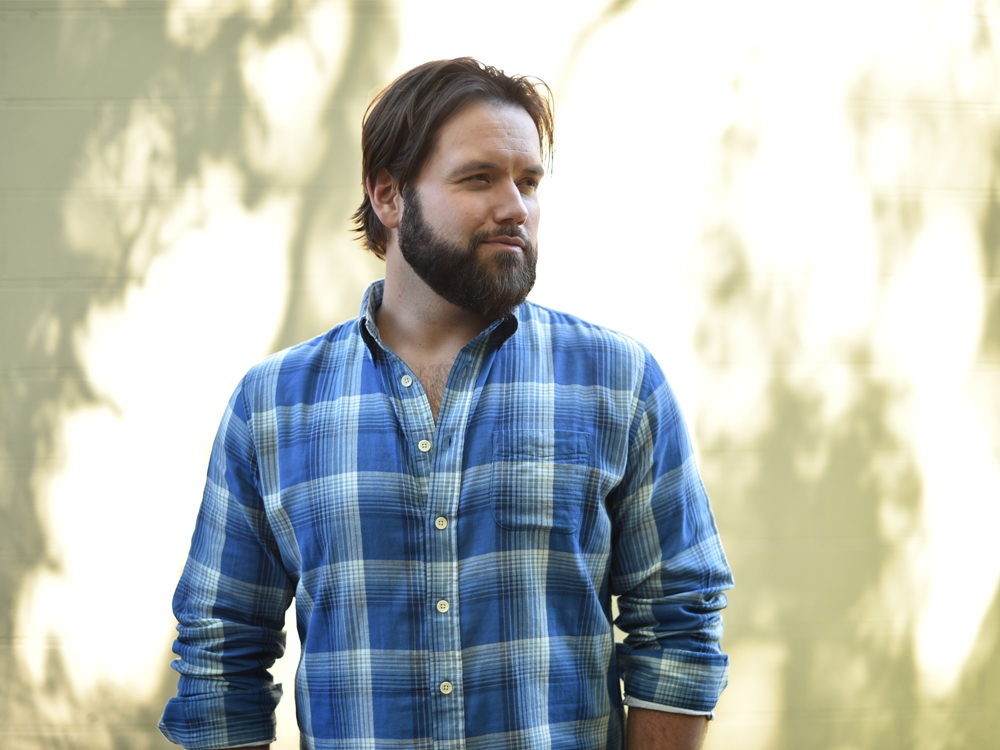 Blink You'll Miss It is the follow up to Bad Reputation which yielded three #1 singles on the Texas Music Chart and New Male Vocalist of the Year by Texas Radio.
Blink You'll Miss It, produced by Brent Anderson, highlights Ryan's impressive ability to craft compelling narratives that resonate with audiences. Lead single "New Hometown," racked up 4 Million+ streams on Spotify and premiered on Rolling Stone Country. The track, which recounts the painful memories of an ex-girlfriend during a visit back home was also featured by Taste Of Country, Sounds Like Nashville, Nash Country Daily and more.

"Growing up in San Antonio, I really didn't hear that much about it. It wasn't until I moved up to North Texas that I started seeing all these bands I loved coming through there. It's so huge. It seems like the kind of place that even if folks aren't too familiar with the band that is playing, they go there because it's Billy Bob's. They have a good time there, and it's a good family atmosphere. You can bring the kids. That's a little bit different than other venues that you don't get to see that often. To see the looks on some of these little kids' faces, when you walk by them – and they get this wide-eyed stare because they think you're some kind of famous person, it such a cool vibe all the way around. It's a great place – aside from the historical significance of it. It's just a great place to play because of the people that show up and the energy and the electricity that exists in the building."

Ryan's heart-gripping stories, catchy hooks and pop sensibilities can be heard on title track "Blink You'll Miss It" and in real-life account "Damn Good Goodbye," a song that recalls the memory of a final send-off with his old high school buddies. "One Way" written by Chris Stapleton and Lee Thomas Miller, accentuates Ryan's vocal stylings with a rich and resonating sound that draws the listener in. "The Rewrite" originally written as a love song, eventually had writers Ryan, Chris DuBois and Brent Anderson flipping the script to transform the tune into a rowdy anthem for broken hearts and includes a shredding guitar solo by Brad Paisley.
Mike Ryan
HOB Houston
Green Street
1204 Caroline St. Houston, TX
Directions
Saturday 12/23/2017 8:00 PM
view tickets
The Homeless Chronicles are the go to pages for service organizations to obtain information as to what is happening in the community (news) to help homeless individuals and families. The blog is also designed to meet the needs of every homeless person with information they can use to help them back to self-sufficiency.[Click here for more]
A Christmas Carol
@Alley Theatre
Hubbard Stage
Now Playing through December 30th, 2017


Dickens wrote A Christmas Carol at a time when the British were examining and exploring Christmas traditions from the past, such as carols, as well as new customs such as Christmas trees. He was influenced by experiences from his own past, and from the Christmas stories of other authors, including Washington Irving and Douglas Jerrold. Dickens had written three Christmas stories prior to the novella, and was inspired to write the story following a visit to the Field Lane Ragged school, one of several establishments for London's half-starved, illiterate street children. The treatment of the poor and the ability of a self-interested man redeeming himself by transforming into a more sympathetic character are the key themes of the story. There is discussion among academics as to whether this was a fully secular story, or if it is a Christian allegory.
The story was published in 1844 with Dickens eventually being acknowledged as an influencer on our modern Western observance of Christmas which has inspired several aspects of Christmas, such as family gatherings, seasonal food and drink, dancing, games and a festive generosity of spirit.
This is a classic Houston seasonal theater event.
A Christmas Carol
Alley Theatre
Hubbard Stage
615 Texas Ave Houston, TX
Directions
Showtimes and Tickets
Click Here
Looking for that Saturday weekend event and can't find it
try our custom "Google Search"