Saturday
December 17th, 2022
Weekend Saturdays is updated continuously

DC The Don
@Warehouse Live
The Studio
Saturday 12/17/2022 8:00 PM
Doors Open at 7:00PM
(From All Music.com-Rich Wilson) American rapper DC the Don quickly earned himself a following debuting with the track "Everything 1K" in 2017. His mix of rough-edged 808 beats and quick-fire bars saw him teaming up with Trippie Redd and YBN Almighty Jay, while dropping albums such as 2020's Come as You Are and the sprawling 2022 release My Own Worst Enemy.
Raised in Milwaukee, Wisconsin, DC the Don (aka Daijon Davis) moved to Los Angeles when he was 16 to pursue a career in basketball. At the same time the talented youngster also had an interest in rap and decided to ditch his basketball career to focus full-time on his music career. Debuting in 2017 with the track "Everything 1K" the rapper quickly made a name for himself, with the track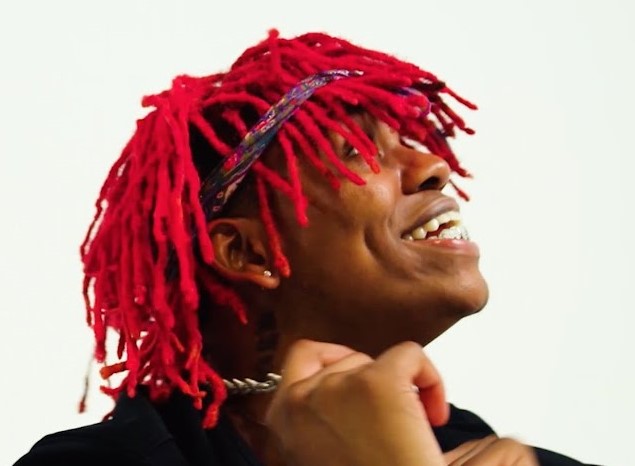 being snapped up to appear in a television commercial. With his style combining heavy 808 beats and horror-related themes, his debut EP, Halloween on 47th St. appeared just a few months later. DC continued to issue tracks online, with streaming figures reaching into the millions. The EP, DC Fridays, appeared in 2019 and the following year, DC dropped his debut album, Come as You Are. Teaming up with producers such as Trademark and Garza, the album also included guest spots from YBN Almighty Jay and DDG. A deluxe edition followed a few months later, which expanded the release with another five tracks. 2021 saw him issue a slew of releases while also collaborating with the late Sad Frosty on "Beavis and Butt-Head" and jetsonmade on "REROUT3." DC kickstarted 2022 with the release of his sophomore album, the expansive My Own Worst Enemy. Read more @All Music.com (Click Here)
Warehouse Live
813 St Emanuel Street
Houston, TX 77003
Directions (Map)
(713) 225-5483
Jack Ingram
with Special Guest
Ryan Culwell
@The Heights Theatre
Saturday 12/17/2022 8:00 PM
Doors Open 7:00 PM
Lobby Opens 6:00 PM
(From Jack Ingram.com) Throughout a recording career that has spanned more than 20 years, Jack Ingram has maintained a reputation for uncompromising, personally charged song craft and energetic, charismatic performances, earning him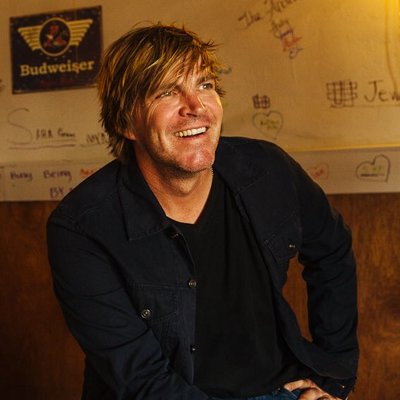 prominent stature in a prestigious tradition of iconoclastic singer-songwriters. Ingram's prior work has won him a fiercely devoted fan base as well as reams of critical acclaim, and now Midnight Motel marks a creative milestone for the veteran artist, his sound ever evolving while showcasing some of his most expressive, emotionally raw songwriting to date.
Jack Ingram - "Tin Man" Story & Performance on The Texas Music Scene
Ingram made Midnight Motel independently to avoid outside influences and have creative freedom to write and record. "It was really important to me at this point in my life to avoid thinking about any commercial decisions about the music," explains Ingram. "Every night after my kids went to bed, I'd go into my music room and stay in there until about three or four, just working out the songs like I did at the beginning of my career. Or while on the road, sit up late at night writing in motel rooms. I wanted to bring people into that space with me."
And so Midnight Motel turned into an album that is as real and honest as it could be. "Signing with Rounder Records to release this album was a perfect fit because of their expertise and love for good music, no matter the genre," Ingram says. Read more@Jack Ingram.com (Click Here)
The Midtown Men
Holiday Hits
@The Grand Opera House
In Galveston
Saturday 12?17/2022 8:00 PM
The high-octane musical tour de force that took the Jersey Boys phenomenon to Broadway and beyond, brings to life the greatest hits of the Sixties, rocking performing arts centers and symphony halls across the continent. Tour highlights for these Four Broadway vets and their powerhouse Seven piece band recently included a triumphant return to their "Jersey" roots with a live concert special filmed at
the New Jersey Performing Arts Center in partnership with PBS. Catch the 90-minute show, captured in high-definition by Grammy and Emmy Award winning team Pierre & François Lamoureux, on public television stations to broadcast nationwide.Following the development of Jersey Boys and historic three season run on Broadway, THE MIDTOWN MEN are lifting audiences to their feet in venues across the continent, realizing the dream they brought to life as the iconic Four Seasons. THE MIDTOWN MEN is the next chapter for these accomplished entertainers, making them the first vocal group ever formed by the principal cast of a high-profile Broadway show.
The Midtown Men
Holiday Hits
The Grand Opera House
in Galveston
2020 Postoffice Street
Galveston, TX 77550
Directions (Map)
Phone: (409) 765-1894
Solido Jay Perez
La Sombra de Tony Guerrero
Stefani Montiel Frankie J
"The Tejano Jingle Jam!"
@Arena Theatre
In Arena Towers
Saturday 12/17/2022
Doors Open 7:00 PM
It's the first annual Tejano Jingle Jam featuring Solido, Jay Perez, La Sombra de Tony Guerrero,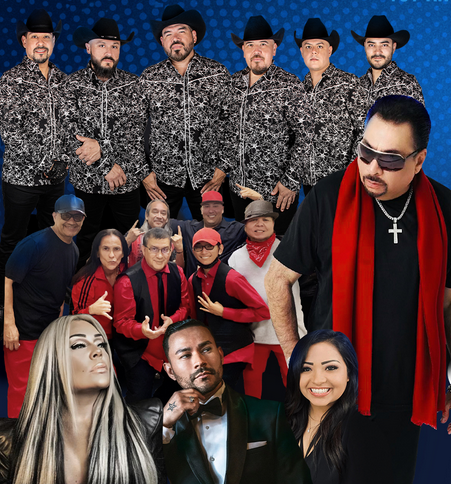 Stefani Montiel, a special guest performance by Frankie J, and hosted by Lisa Marie Golden. Saturday, December 17, 2022, at the legendary Arena Theatre. Partial proceeds benefit Northside Barrio Association.
(From All Music.com-Evan C. Gutierrez) Grupo Solido is a charting, award-winning norteño group from El Paso, Texas. Comprised of three brothers (Ben, Marty, and Chikis Garza) and three family friends (Amado Garza, drums; Fernando Trevino, electric bass; Elijio Salinas accordion). They formed during the first decade of the 21st century in the aftermath of a tragedy: After an accident in which Ben's house burned down, he moved back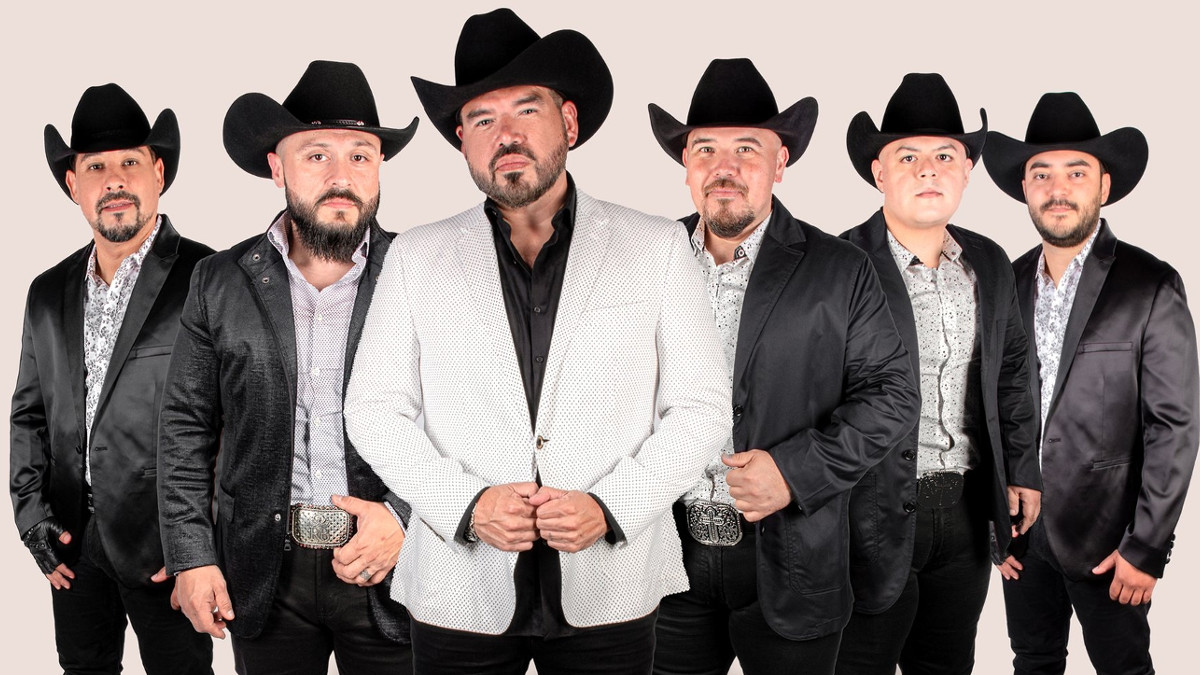 home with his family, his brothers, whom he had made music with throughout his life, inquired about starting a band since they all shared mutual influences that included Ramon Ayala, Luis Miguel, Juan Gabriel, and George Strait. After playing together for only a short time at weddings, parties, and in talent competitions, they were signed by Freddie Records (owned and run by five-time Grammy-winning artist and producer Freddie Martinez). They won a Latin Grammy in 2001 for their debut album, Nadie Como Tu, followed by a Latin Grammy nomination in 2003 for Vuelve. Read more @All Music.com (Click Here)
Jay Perez
(From All Music.com-Thom Jurek) Award-winning Tejano singer Jay Perez is known by his fans as "The Voice," the purveyor of a warm, honeyed, multi-octave baritone. His recordings exist in a slipstream between vintage Tejano and conjunto, country music, and smooth soul. (His readings of Billy Paul's "Me & Mrs. Jones" and a lovers rock reggae read of Marvin Gaye's "Let's Get It On" set a standard by which other singers are still judged.)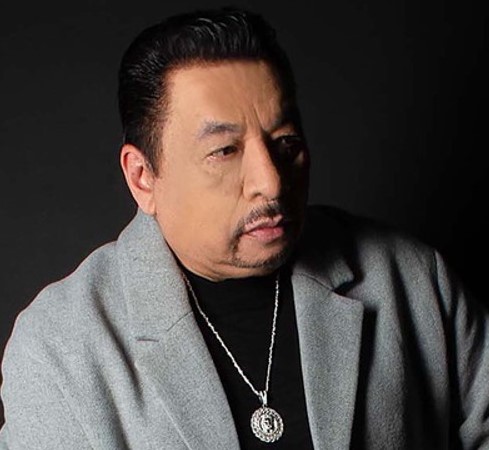 After stints with the Latin Breed and David Lee Garza during the late '80s and early '90s, he hit the charts in 1994 as a solo artist with Steel Rain, his second album for Sony Discos. In Tejano, Perez owned the final decade of the last century. Between 1994 and 1996 he hit the Top Latin Songs charts five times with his singles including "Ven a Mi," and "Lo Que Yo Tengo." His albums from the era, including 1995's The Voice and 1998's Toda Mi Vida traveled to the upper rungs of the Latin and Mexican Regional charts. Perez's success continued in the aughts: he won Male Vocalist of the Year seven times between 2000 and 2008. He won again in 2010, and that year took home the coveted Male Vocalist of the Decade Award. Perez continues to tour and record, always remaining accessible to fans. In 2016 his Un Amigo Tendras placed inside the Top 20 and was nominated for a Latin Grammy Award -- his third nomination. Read more @All Music.com (Click Here)
"The Tejano Jingle Jam!"
(Con't)

Stefani Montiel
(From All Music.com-Jason Birchmeier) Stefani Montiel is a Tejano singer based in San Antonio, Texas, with a deep catalog of album releases, including several on Sony Music during the mid- to late '90s. Born Stefani Barela Sullivan in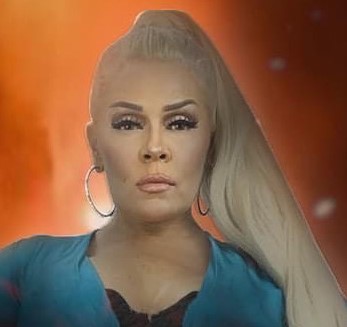 Albuquerque, New Mexico, she made her full-length album debut at age nine with Angel Baby, a pop effort that was reissued in 2008. Years later, she was offered a major-label recording contract with Sony Music. Known then as simply Stefani, she released five albums in association with the label: Te Voy Enamorar (1994), Todo Mi Amor (1995), Porque Soy Mujer (1997), Baila Conmigo (1998), and Dulce Sensacion (1999), the latter of which was her first released as Stefani Montiel. Read more @All Music.com (Click Here)
La Sombra de Chicago (Tony Guerrero) -
"Que suerte la mia" y "Todo me recuerda a ti"
La Sombra is one of the most successful and influential bands in Tejano music. The GRAMMY-nominated band from Aurora, Illinois has released over 20 full-length albums, and "The Windy City Boys" has been credited with creating a unique music style introducing elements of Hip Hop and R&B into the Tejano genre. Founding member Tony Guerrero is the group performance runner.

Frankie J
(From All Music.com-Andy Kellman) Tijuana-born and San Diego-raised contemporary R&B artist Frankie J was raised on a steady diet of Latin music and American artists like Michael Jackson and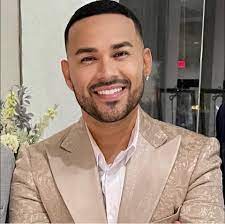 Run-D.M.C. At the age of 15, he was involved with the Latin freestyle scene and released a series of singles on a Canadian dance label. A 1997 signing with Jellybean Benitez's Hola label never panned out, but he landed on his feet when he became a member of los Kumbia Kings. After a few years with the group, J went solo with 2003's What's a Man to Do?, a collection of ballad-dominated material that was released on Columbia. Read more @AllMusic.com (Click Here)
Houston Arena Theatre
Arena Towers
7326 Southwest Fwy
Houston, TX 77074
Directions (Map
(713) 772-5900
The Art Museum of Texas
@Sugraland Town Square
Established in 2020, Art Museum TX is a not-for-profit institution in Fort Bend County,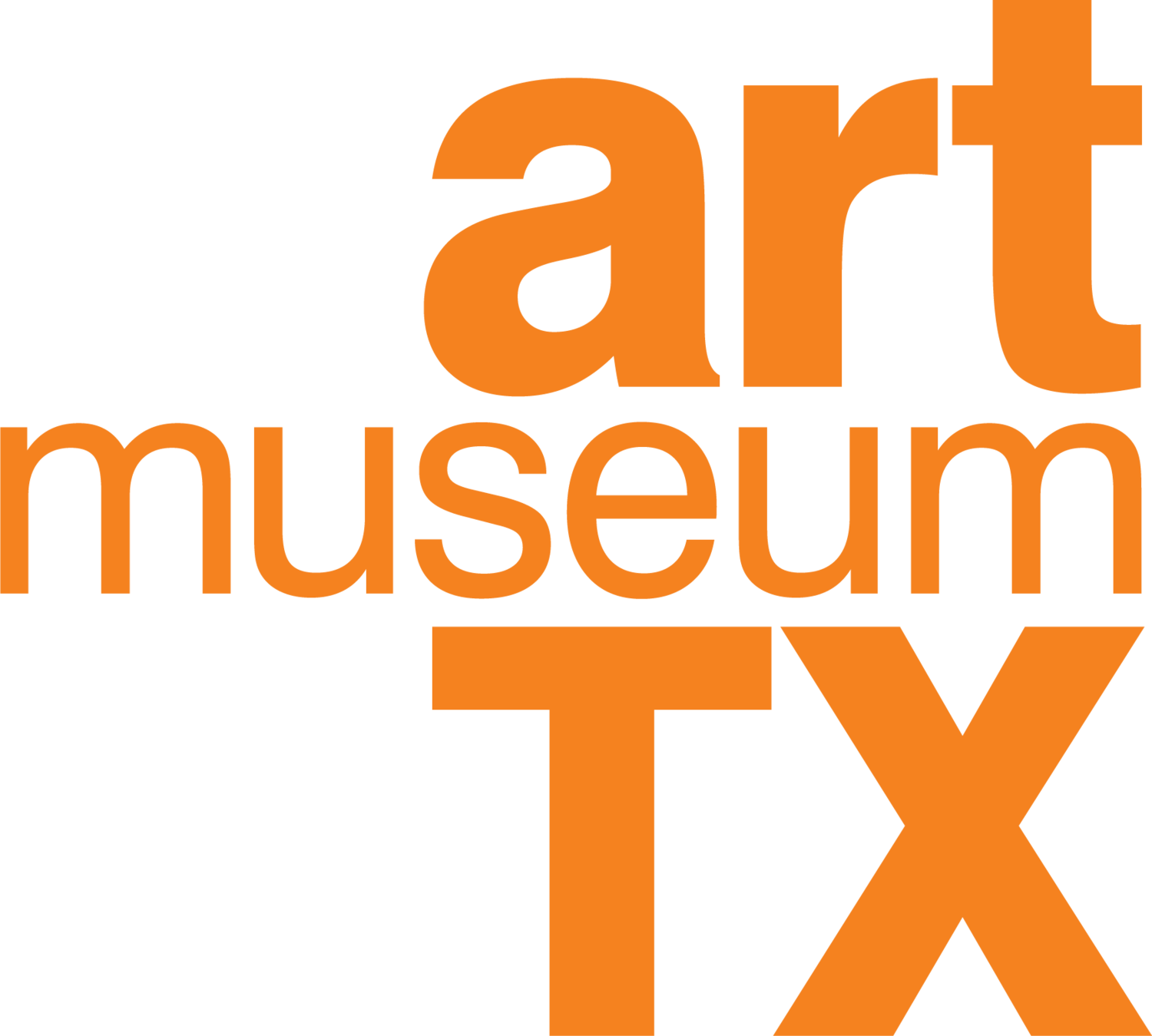 Texas, dedicated to presenting the region's contemporary art to the public. Art Museum TX provides an interchange for visual arts of the present and recent past, presents new directions in art, strives to engage the public, and encourages a greater understanding of contemporary art through education programs.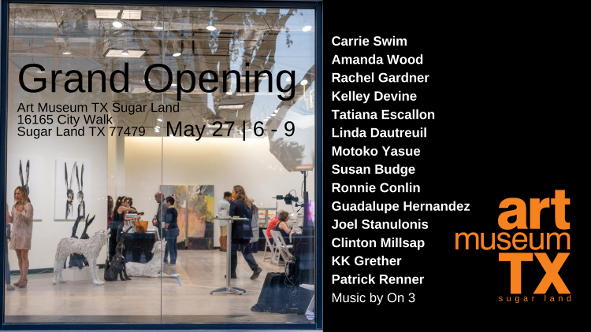 Art Museum TX is a museum dedicated to reaching our Fort Bend area population from one end of the region to the other, reaching throughout the surrounding areas and growing a wider audience. Art Museum TX is introducing art to so many. We bring art to YOU by opening our art space where YOU already frequent! We are in THE NEIGHBORHOOD!
Art Museum TX
16165 CITY WALK
SUGAR LAND TX 77479
Directions
Admission Free
Suggested Donation $5.00
Houston's Online Weekend Entertainment Guide
Looking for that Saturday weekend event and can't find it
try our custom "Google Search"