Kem
Houston Arena Theatre
Saturday 12/29/2018 8:30 PM

Kem Owens, know to us as Kem, has been belting out his R&B creations since 2001, when he signed with Motown Records.
Kem wrote, produced, and financed his self-released debut album, Kemistry, with his American Express card and singing top 40 cover tunes in a wedding band and waiting tables. He was later signed by Motown Records in November 2001, who re-released the album on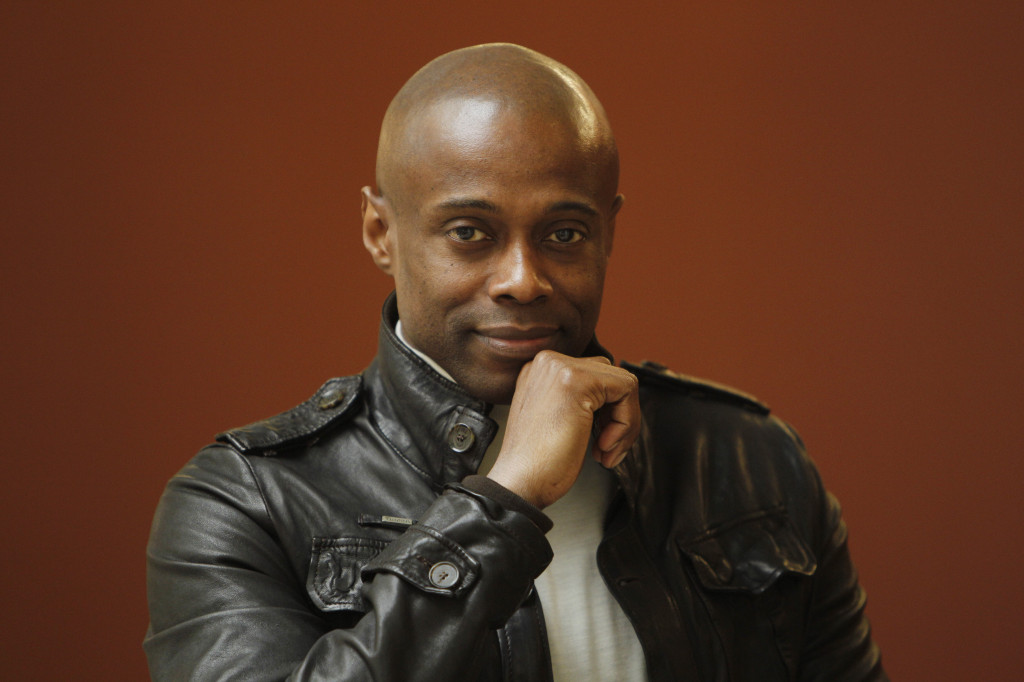 February 25, 2003, and sold more than 500,000 copies nationwide. The album's only official single was "Love Calls". He followed his debut release with a second album, Album II, released May 17, 2005 and sold more than 500,000 copies nationwide. It included the hit single "I Can't Stop Loving You," a # 1 at urban adult contemporary radio, and the song "You Might Win" featuring Stevie Wonder on harmonica.
For all of his life, KEM has been driven by music and the emotions involved in bringing it to life. That passion stems from the days he spent as a child playing the old piano at his grandfather's church.
For KEM, there's always been a deep and very intimate connection to music, which has evolved throughout his personal life experiences.
Today, the internationally renowned R&B singer/songwriter has to his credit: one Platinum-selling album (KEM: ALBUM II); two Gold-selling albums (KEMISTRY; INTIMACY); three GRAMMY nominations; five #1 hit singles ("Love Calls," "I Can't Stop Loving You," "Why Would You Stay," "It's You" and "Nobody"), along with several sold-out national tours and international shows.

In spite of his success in the world of R&B, many still don't know the true depths of KEM, his music, his passion for songwriting or his journey from homelessness and addiction to sobriety that have given life to his music and thousands of fans. Consequently, he's often called "R&B's Best Kept Secret."
Much of the inspiration for KEM's music began taking root after the artist graduated from high school and found his life in a downward spiral from some very deep-seated personal issues, which resulted in him turning to alcohol and drugs as a coping mechanism. Frustrated with his unwillingness to seek help, his mother was forced to kick him out of the house. KEM's life became entrenched in out of drug rehab centers and homeless shelters.
KEM finally hit rock bottom on the night of July 22, 1990, when after breaking shelter rules, he was kicked out and relegated to sleeping outside. As he sat on the banks of the Detroit River that night, KEM realized that he was "sick and tired of being sick and tired." And in a break from his regular routine of trying to map out his own road in life, KEM decided to hand all his future plans over to God.

Throughout his journey to sobriety, KEM continued to write his music. It was on February 28, 2002, KEM independently released his first CD, KEMISTRY, but it wasn't an overnight success. Driven then more than ever, the artist sold more than 15,000 units, literally out of the trunk of his car. The success landed him a meeting with Motown Records.
They quickly signed KEM to a five-record deal in November 2001 and re-released KEMISTRY on the Motown label in 2002. His first hit, "Love Calls" jetted to #1 on Urban Adult Contemporary charts, and continues to be played on R&B radio stations to this day as an undisputed classic.
His second release, KEM ALBUM II, debuted as certified Gold with 500,000 in sales in May 2005, and was certified Platinum in 2014. His #1 single, "I Can't Stop Loving You," was Billboard's Top Adult R&B Single of the Year. The CD's second single, "Find Your Way (Back In My Life)" peaked at #3 on UAC Charts.
KEM's popularity soared as his third project, INTIMACY, debuted at #2 on the Billboard Top 200 Albums chart in August 2010 and hit #1 on the iTunes Top R&B Albums Chart. The first single, "Why Would You Stay," spent seven weeks at #1 on UAC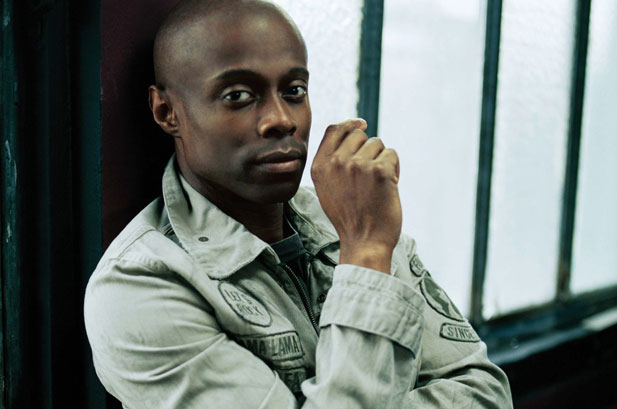 Radio charts, and the CD's second, third and fourth singles, "Share My Life," "If It's Love" and "You're On My Mind," climbed into the chart's top five.
In 2012, KEM founded Mack & Third, Inc., a Michigan domestic non-profit organization whose mission is built on the premise that no basic human need should go unmet due to lack of funding. Mack & Third provides funding to humanitarian aid organizations related to: homelessness; hunger; substance abuse; domestic violence; natural disasters; education, etc.
KEM's 'Mack & Third' event is an all-day concert event and food drive to benefit and recognize Detroit's homeless citizens. KEM presented his fourth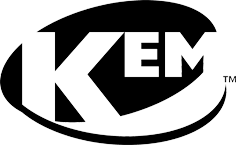 'Mack & Third' event in Detroit on August 24, 2014, which was co-headlined by The O'Jays. Past events have been co-headlined by Maze ft. Frankie Beverly and Morris Day & The Time. Combined, the event has been attended by more than 100,000 fans, has provided free, hot meals to thousands of homeless men, women & children and collected in excess of 250,000 canned goods.
KEM's first Christmas album, WHAT CHRISTMAS MEANS, was released in October 2012. The CD sold 76,000 copies, making it the #3 highest-selling Urban Christmas record in one season (third only to Whitney Houston's "One Wish: The Holiday Album" – 230,000 units sold; and Cee-Lo Green's "Cee-Lo's Magic Moment" – 169,000 units).

KEM's fourth studio album, PROMISE TO LOVE, was released in August 2014, debuting at #3 on Billboard's Top 200 Chart and at #1 on the R&B Albums Chart. PROMISE TO LOVE produced two #1 hit singles ("It's You" and "Nobody"), marking the first time KEM had two #1 songs from the same album. KEM received his third career GRAMMY® nomination for "Nobody," which topped the chart for a total of 10 weeks. The CD also includes guest appearances from Snoop Dogg on "Downtown" and Ronald Isley on "My Favorite Thing."
In 2015, KEM toured with Charlie Wilson on his 44-city 'Forever Charlie Tour,' and headlined his own 'PROMISE TO LOVE Tour.'
The Platinum-selling and three-time GRAMMY®-nominated artist was crowned as the Mediabase 2015 Urban Adult Contemporary Artist of the Year. Mediabase also named KEM's hit single, "Nobody," as the 2015 Urban Adult Contemporary Song of the Year. KEM currently serves as a Board Trustee for the Chicago GRAMMY® Chapter (2016-18).
Combined, KEM's five albums have sold in excess of 2.9 million units. In recognition of his singing and songwriting talents, KEM was nominated for: a Grammy Award in 2015 for Best Traditional R&B Performance ("Nobody"); two Grammy Awards in 2011 for Best Male R&B Vocal Performance and Best R&B Song ("Why Would You Stay"); two NAACP Image Awards in 2014 for Outstanding Male Artist and Outstanding Music Video ("It's You"); two NAACP Image Awards in 2006 for Outstanding Male Artist and Outstanding Song ("I Can't Stop Loving You"); for a Soul Train Award for Best Male R&B/Soul Artist in 2010; the BET Centric Award in 2011 and a Soul Train Award for Best R&B/Soul Male Artist in 2014.
Moscow Ballet's
Great Russian Nutcracker
@Smart Financial Centre
Saturday 12/29/2018 7:00 PM
Moscow Ballet's Great Russian Nutcracker and annual North American tours evolved out of the 1989-92 "Glasnost Festival" created by theatrical producer Akiva Talmi. The International Glasnost Festival Tours, starting in 1988, featured soloists from the Bolshoi Ballet, Kirov/Mariinsky Ballet, National Ballet of Czechoslovakia and more companies of Russian Federation countries.


Moscow Ballet's current staging of the Great Russian Nutcracker follows Tchaikovsky's complete Nutcracker Suite score. In Moscow Ballet's story the first act maintains the classic tradition and story line. In the second act, however, Masha a.k.a. Clara and her Prince travel to the Land Of Peace and Harmony instead of visiting the Sugar Plum Fairy, to fit the company's theme of international and cultural unity.
. . . more @December Saturdays click here
Houston Ballet Presents
The Nutcracker
@Wortham Center
Brown Theater
Playing Now thru December 29, 2018

Every year this holiday ballet classic comes alive in the Bayou City via the Houston Ballet. But how did this Nutcracker tale begin?
"The Nu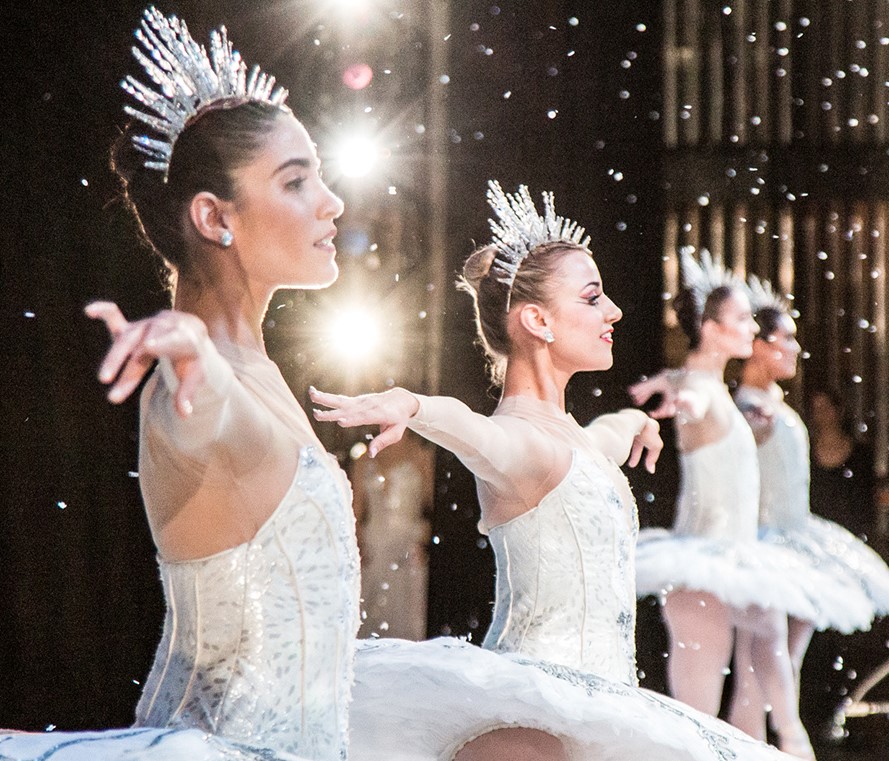 tcracker and the Mouse King" is a story written in 1816 by German author E. T. A. Hoffmann, the story is about the young Marie Stahlbaum's favorite Christmas toy, a Nutcracker that comes alive and, after defeating the evil Mouse King in battle, whisks her away to a magical kingdom populated by dolls. It was in 1892, Russian composer Pyotr Ilyich Tchaikovsky and choreographers Marius Petipa and Lev Ivanov turned Alexandre Dumas père's adaptation of the story into the ballet The Nutcracker.
. . .more @ December Weekends click here
A Christmas Carol
@Alley Theatre
Hubbard Stage
Now playingthru December 30, 2018
Houston's seasonal favorite returns! A Christmas Carol - A Ghost Story of Christmas is a family-friendly re-telling of Charles Dickens' classic story, which follows Ebenezer Scrooge's journey with the three ghostly spirits who visit him on Christmas Eve. A Christmas Carol instills a powerful message about redemption and the spirit of the holiday season.
Those who have studied Charles Dickens say this about the British novelist, journalist, editor, illustrator and social commentator who wrote such beloved classic novels as Oliver Twist, Nicholas Nickleby, David Copperfield, A Tale of Two Cities, Great Expectations and of coursed A Christmas Carol.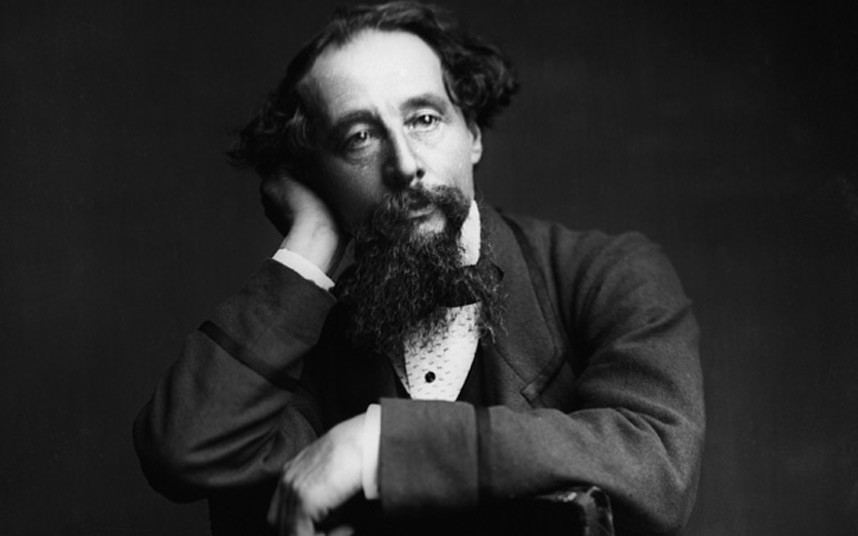 Dickens wrote A Christmas Carol during a period when the British were exploring and re-evaluating past Christmas traditions, including carols and newer customs such as Christmas trees. He was influenced by the experiences of his own youth and by the Christmas stories of other authors including
. . .more @ December Weekends click here
Since you are here...
Houston's Weekend Planning Guide is updated on a continuous bias for all in the Greater Houston Area. We haven't put up a paywall or asked anyone to log-in to see our content. We want to keep it that way. We accept advertising, but the revenue from that area is not enough to support us. If everyone who reads our weekend entertainment blog, who likes it and helps to support it, our future would be much more secure. For as little as $1 or more, you can support Houston's Weekend Planning Guide – and it only takes a minute. Thank you.
Houston's Online Weekend Entertainment Guide
Looking for that Saturday weekend event and can't find it
try our custom "Google Search"