Saturday
December 2nd, 2022
Weekend Saturdays is updated continuously

Melissa Carper
White Oak Music Hall
Upstairs
Saturday 12/3/2022
Doors Open 8:00 PM
(From melissacarper.com) After the success of her critically-acclaimed 2021 release Daddy' s Country Gold, Melissa Carper, dubbed "HillBillie Holiday" by friend and collaborator Chris Scruggs, was eager to get back in the studio. With co-producers Andrija Tokic (St. Paul & The Broken Bones, Hurray For The Riff Raff) and Dennis Crouch (The Time Jumpers) behind the boards again at Tokic's analog paradise The Bomb Shelter in Nashville, Carper assembled that same crew of magical music makers - plus a few more - to embark on her newest effort, Ramblin' Soul, set for release November 18th via Thirty Tigers.
Melissa Carper - From What I Recall
Carper's deep, old-timey music roots were firmly planted as a child, playing upright bass and singing in her family's traveling country band in rural Nebraska. Her love of country classics was cultivated as she laid beneath the console listening to her parents' record collection. Hank Williams, Patsy Cline, Loretta Lynn, Ray Charles, Elvis Presley, and more became the soundtrack of her youth. When Carper's father gifted her a collection of Jimmie Rodgers' recordings, she began to find her voice and calling as a songwriter. Carper attended the University of Nebraska-Lincoln on a music scholarship, and spent much of her time in the music library, instinctively drawn to the great jazz classics and jazz vocalists such as Billie Holiday, Ella Fitzgerald, Frank Sinatra, and Nat King Cole. She also discovered Lead Belly, uncovering a deep well within when singing his songs. Read more @melissacarper.com (Click Here)
White Oak Music Hall
2915 N Main Street
Houston, TX 77009
Directions (Map)
Phone: (713) 237-0370
San Luis
"Ilusionista Tour"
@Arena Theatre
Saturday 12/3/2022
Doors Open 7:00 PM
This weekend Venezuelan brothers Santiago (San) and Luigi (Luis) Castillo make their way to southwest Houston's Arena Towers with the "Ilusionista Tour".
In 2017 San Luis was interviewed by Miami New Times.com "Our generation is responsible for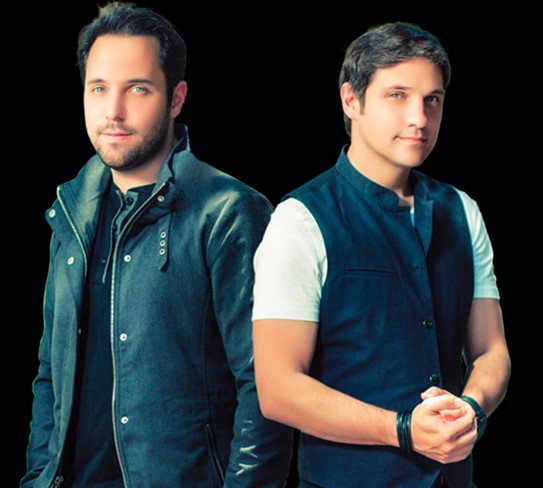 building a better country in one of the most difficult times in our history," Luigi Castillo said in a statement on their website, explaining the motivation behind "Mis Ilusiones." "This song seeks to let Venezuelans keep in mind the greatness of this land and its people, not to forget that despite the infinite repertoire of problems that afflict us, there are things that will never stop making us proud to belong to this wonderful land."
Sanluis - Ilusionista Featuring Kany García
"We know that a song is not able to change the course of things, but we believe that it can be a powerful painkiller to alleviate the pains of many hearts, to make us look forward to recover what we once had and improve it. No matter where in the world we are, just have our illusions in Venezuela." Read more @Miami New Times.com (Click Here)
Houston Arena Theatre
Arena Towers
7326 Southwest Fwy
Houston, TX 77074
Directions (Map
(713) 772-5900
Siames with Blossom Aloe
@Warehouse Live
The Studio
Saturday 12/3/2022 8:00 PM
Doors Open 7:00 PM
This weekend at Warehouse Live its Powerfest in The Ballroom and Siames with Blossome Aloe in The Studio.

It was back in January Siames was interviewed by Keith Clement of Metal Heads Forever.com magazine.
(From Metal Heads Forever Magazine.com) Siamese brand new LP "HOME" sees the band further develop their distinctive sound into a heavier realm. It's bolder and it's more experimental, but most of all the riffs are more wicked, innovative and unique compared to their previous work. Going from an R'n'b metal vibe to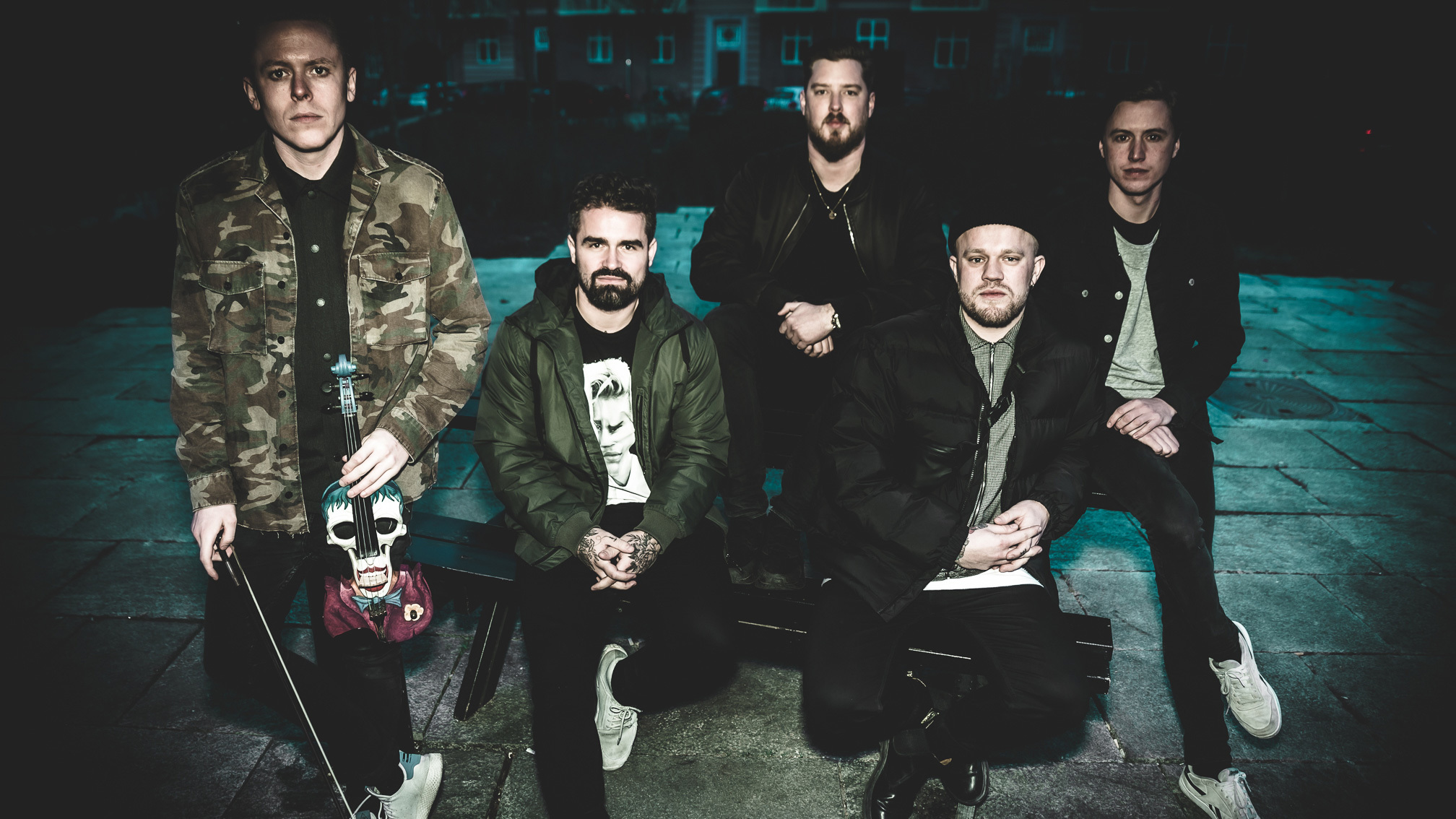 a very grand and gutteral sound the guys from Siamese make sure that each album tells a story about the time it was created. Never looking back – always moving forward. Made during the corona pandemic the album is the bands most personal to date with real life crisis revolving around their very own domicil. Having already released fireproof bangers such as "Can't Force The Love" and "Home" featuring Drew York, Siamese are set to take the next step into the international core scene with what must be considered as their best album to date.
Warehouse Live
813 St Emanuel Street
Houston, TX 77003
Directions (Map)
(713) 225-5483
FKOA Presents
Funk n' Soul
@Smart Financial Center
Saturday 2/3/2022 6:00 PM
his weekend Jim Filipan FKOA Presents its "Funk n'Soul at Smart Financial Center in Sugarland with Cameo, SOS Band, ZAPP, Midnight Star, and Club Nouveau.
The promoter says new acts may be added.
Filipan's FKOA (Fat Kid Of America) brand came about in 2018, "FKOA Presents joined forces with Snoop Dogg to create shows and tours that brought together cross generational and cultural audiences in all areas of the USA and Canada. It was a growth point that took the company into a new expansive vertical. As exciting as it was the one thing that remained and always will, is the enjoyment and goal of seeing guests smile." Read more @FKO Presents.com (Click Here)
Cameo
(From All Music.com-Andy Kellman) An outlandish, in-your-face stage presence, a strange sense of humor, and a hard-driving funk sound that criss-crossed a few musical boundaries earned Cameo countless comparisons to Parliament/Funkadelic in their early days. However, Cameo eventually wore off accusations of being derivative by transcending their influences and outlasting almost every single one of them. Throughout the '70s and '80s, the group remained up with the times and occasionally crept ahead of them, such that they became influences themselves upon younger generations of R&B and hip-hop acts. By the time the group's popularity started to fizzle in the late '80s, a series of R&B chart hits -- ranging from greasy funk workouts to synthesized funk swingers to dripping ballads -- was left in their wake. Further separating Cameo from their forebears, they didn't have a diaper-clad guitarist. Instead, they had a codpiece-wearing lead vocalist. Read more @All Music.com (Click Here)
FKOA Presents
Funk n' Soul
@Smart Financial Center (con't)
S.O.S. Band
(All Music.com-Ed Hogan) The S.O.S. Band hit with a two-million-selling single, "Take Your Time (Do It Right)," their first time out, before having several hit singles written and produced by Jimmy Jam and Terry Lewis. The Atlanta, GA-borne band was started in 1977, when keyboardist/vocalist Jason Bryant, saxophonists Billy Ellis and Willie "Sonny" Killebrew, guitarist Bruno Speight, bassist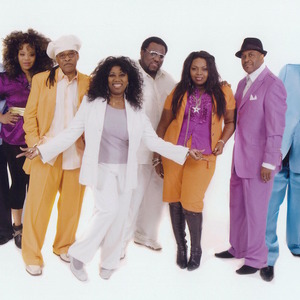 John Alexander Simpson, drummer James Earl Jones III, and lead vocalist Mary Davis formed a group called Santa Monica that played at Atlanta nightclub the Regal Room.
Their manager, Bunny Jackson-Ransom (who later managed Cameo), sent a demo to Clarence Avant, head of Tabu Records. After signing the band to Tabu, Avant suggested that the band work with songwriter/producer Sigidi Abdullah. Abdullah was curious as to why an Atlanta-based band named itself Santa Monica. Read more @All Music.com (Click Here)
Club Nouveau - Lean On Me
Zapp
(From All Music.com-John Bush) One of the most underrated funk groups of the 1980s, Zapp revolutionized the computer pop of electro with their trademark vocoder talk boxes and bumping grooves, emulating the earthier side of Prince and Cameo, with a leader in Roger Troutman who was more than efficient at polished production.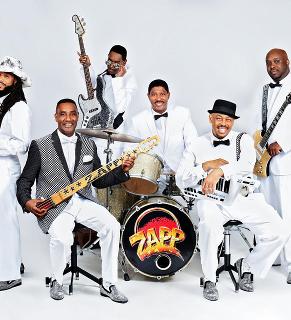 The family group, with brothers Roger, Lester, Larry, and Tony Troutman, grew up in Hamilton, OH, influenced by hometown heroes the Ohio Players as well as Parliament and other funk groups. Tony was the first to begin recording, with an obscure single for Gram-O-Phon Records, "I Truly Love You," which scraped the R&B charts in 1976. Joined by his brothers (with Roger on vocals and guitar, Lester on drums, Larry on percussion, and himself contributing bass) and christened Zapp, the group played around the Midwest and gradually picked up backing vocalists (Bobby Glover, Jannetta Boyce), keyboard players (Greg Jackson, Sherman Fleetwood) and a horn section (Eddie Barber, Jerome Derrickson, Mike Warren). Read more @All Music.com (Click Here)
Midnight Star
(From All Music.com-John Bush) The synth-funk unit Midnight Star scored several times on the charts during the mid-'80s, led by their double-platinum album No Parking on the Dance Floor in 1983. Just one of the successful acts on Solar Records (also including Shalamar, Lakeside, and the Whispers), the group was formed in 1976 at Kentucky State University by the Calloway brothers, trumpeter Reginald, and trombone player Vincent, with vocalist Belinda Lipscomb. After signing with RCA near the turn of the decade, Midnight Star recorded their first album in 1980, The Beginning, with a conglomeration of studio players and producers. After moving to the Solar label by 1982, the group released Victory and then added a full band: guitarist Melvin Gentry, bassist Kenneth Gant, drummer Bobby Lovelace, and keyboard player Bo Watson. Read more @All Music.com (Click Here)

Club Nouveau
(From All Music.com-Ron Wynn) Club Nouveau formed in Sacramento in 1986, including Jay King, Denzil Foster, Thomas McElroy, Samuelle Pratter, and Valerie Watson. King was the creative force behind the hit "Rumours" by the Timex Social Club in 1986, and formed King Jay Records for Club Nouveau. They made some good disco-flavored and funk tunes, and had four consecutive hits in 1986 and 1987: "Jealousy," "Situation #9," a cover of Bill Withers' "Lean on Me," and "Why You Treat Me So Bad." The last two both reached the number-two spot on the R&B charts. But, in 1988, at the height of their popularity, McElroy, Pratter, and Foster left the group, and were replaced by David Agent and Kevin Irving. Their final recordings for Tommy Boy/Warner Bros. didn't sustain the momentum, and they subsequently disbanded. Read more @All Music.com (Click Here)
The Art Museum of Texas
@Sugraland Town Square
Established in 2020, Art Museum TX is a not-for-profit institution in Fort Bend County,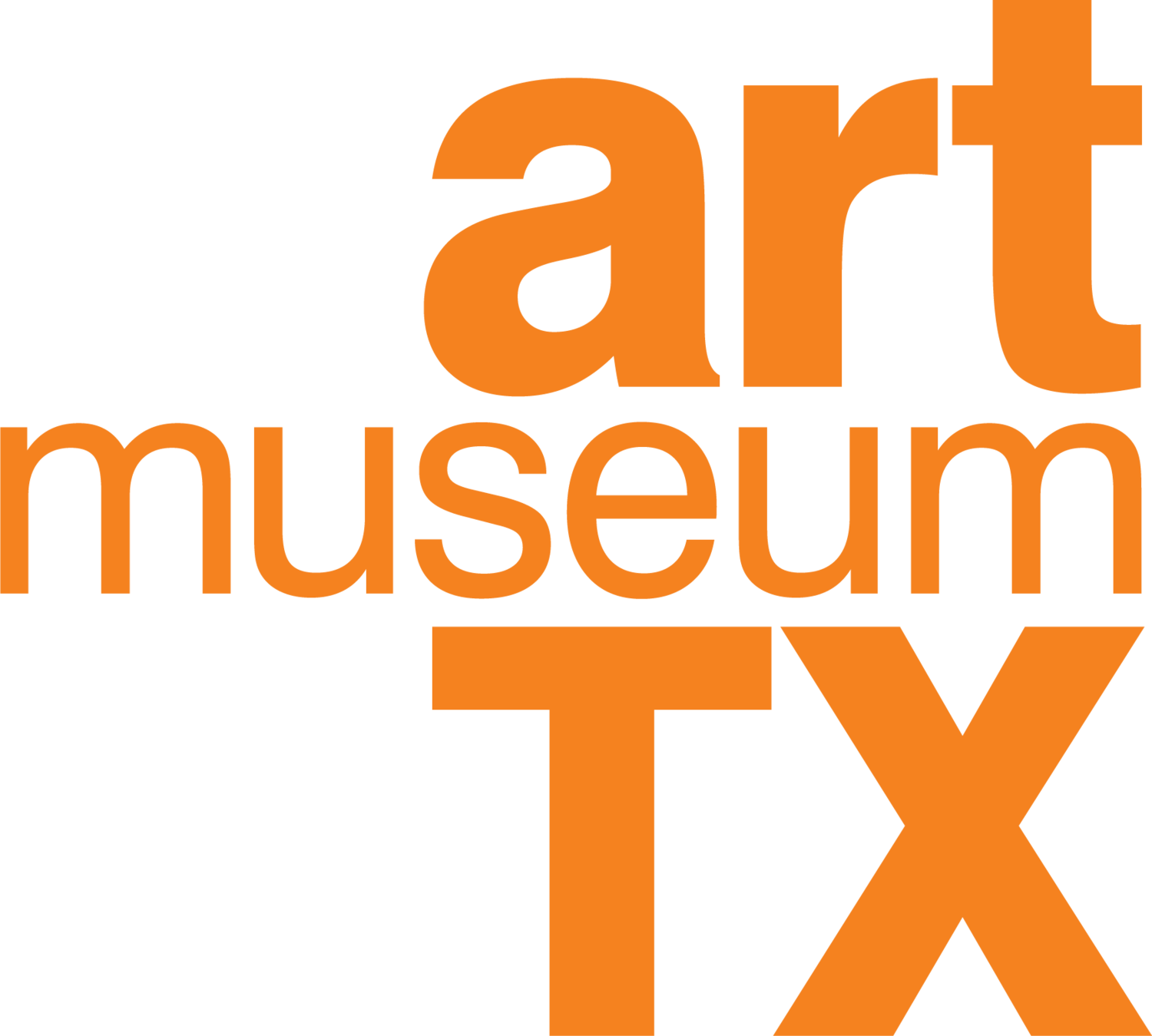 Texas, dedicated to presenting the region's contemporary art to the public. Art Museum TX provides an interchange for visual arts of the present and recent past, presents new directions in art, strives to engage the public, and encourages a greater understanding of contemporary art through education programs.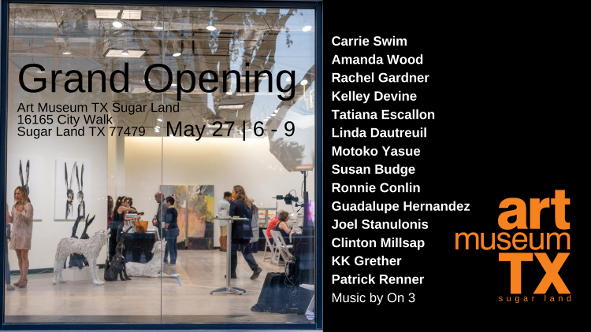 Art Museum TX is a museum dedicated to reaching our Fort Bend area population from one end of the region to the other, reaching throughout the surrounding areas and growing a wider audience. Art Museum TX is introducing art to so many. We bring art to YOU by opening our art space where YOU already frequent! We are in THE NEIGHBORHOOD!
Art Museum TX
16165 CITY WALK
SUGAR LAND TX 77479
Directions
Admission Free
Suggested Donation $5.00
Houston's Online Weekend Entertainment Guide
Looking for that Saturday weekend event and can't find it
try our custom "Google Search"