SaturdayFebruary 23rd, 2019
The Wizard of Oz
Jones Hall for the Performing Arts
Saturday 2/23/2019 3:00 PM & 8:00 PM
Sunday 2/24/2019 1:00 PM & 6:30 PM

When Frank Baum convinced Hill Company to publish his children's novel in 1900, he probably never thought it would make a good stage musical or film. But it did, and Baum new it.
The Wizard of Oz was first turned into a musical extravaganza by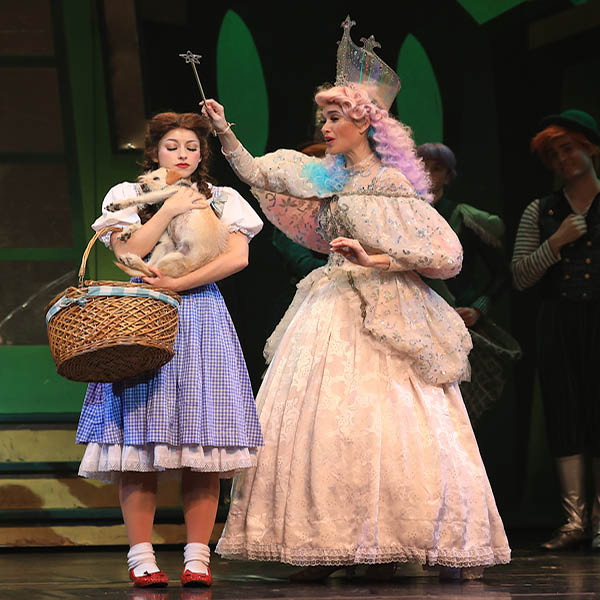 Baum himself. It was a loose adaptation of his 1900 novel (there is no Wicked Witch or Toto, and there are some new characters), it first played in Chicago in 1902 and was a success on Broadway the following year. It then toured for seven years. The 1939 film adaptation was a much closer resemblance to the narrative of Baum's original novel than most previous versions. It was a strong success, won the Academy Awards for best song and best score and as we all know became a frequent annual broadcast on television.

Successful musicals based on the Baum's novel continued to be created in 1902 (for Broadway) and 1945 (for St. Louis Municipal Opera), the latter of which used songs from the popular 1939 film. Looking to more closely resemble the 1939 film on stage, the Royal Shakespeare Company adapted the film's screenplay, also using the songs from the film, and produced a new version at London's Barbican Centre in 1987. This was also a success and led to revivals using various formats. This musical has been touring the U.S. since 2008. It has become a popular musical for community theatres, schools and children's theatres.

The story chronicles the adventures of a young farm girl named Dorothy in the magical Land of Oz, after she and her pet dog Toto are swept away from their Kansas home by a cyclone. The novel is one of the best-known stories in American literature and has been widely translated. The Library of Congress has declared it "America's greatest and best-loved homegrown fairytale." Its groundbreaking success and the success of the Broadway musical adapted from the novel led Baum to write thirteen additional Oz books that serve as official sequels to the first story.
. . .everyone deserves
to experience or relive
the wonderful, whimsical
and enduring story . . .

The Society of Performing Arts, this weekend brings us the national Broadway tour of THE WIZARD OF OZ with its spectacular celebration of that classic 1939 MGM film. It is a new, refreshed and lavish rendition of the beloved classic.

Audiences young and old, seeing it for the first time or the fifth, will be dazzled by the brightly colored sets, charmed by its timeless score and enthralled with its breathtaking special effects. And whether it creates new memories or conjures them up from the past, everyone deserves to experience or relive the wonderful, whimsical and enduring story, THE WIZARD OF OZ.
Saturday SPA will have face painting, balloons, and costumes. It's their inaugural Family Day, taking place from 1:30pm-3:00pm before the Saturday matinee show (2/23). There will also be a photo booth, fun activities and decorations for patrons young and old. Costumes are encouraged!
The Wizard of Oz
Jones Hall for the Performing Arts
615 Louisiana St. Houston, TX
Directions
Saturday 2/23/2019 3:00 PM & 8:00 PM
Sunday 2/24/2019 1:00 PM & 6:30 PM
View Ticket Information
John Oates
@The Heights Theatre
Saturday 2/23/2019 8:00 PM

John Oates is one half of the best-selling duo of all time, Hall & Oates, as well as an accomplished solo artist. Singing from the time he could talk and playing the guitar since the age of five, John Oates was destined to be a musician. Born in New York City, his family moved to a small town outside of Philadelphia, PA in the early 1950s, a move that would change the course of his life.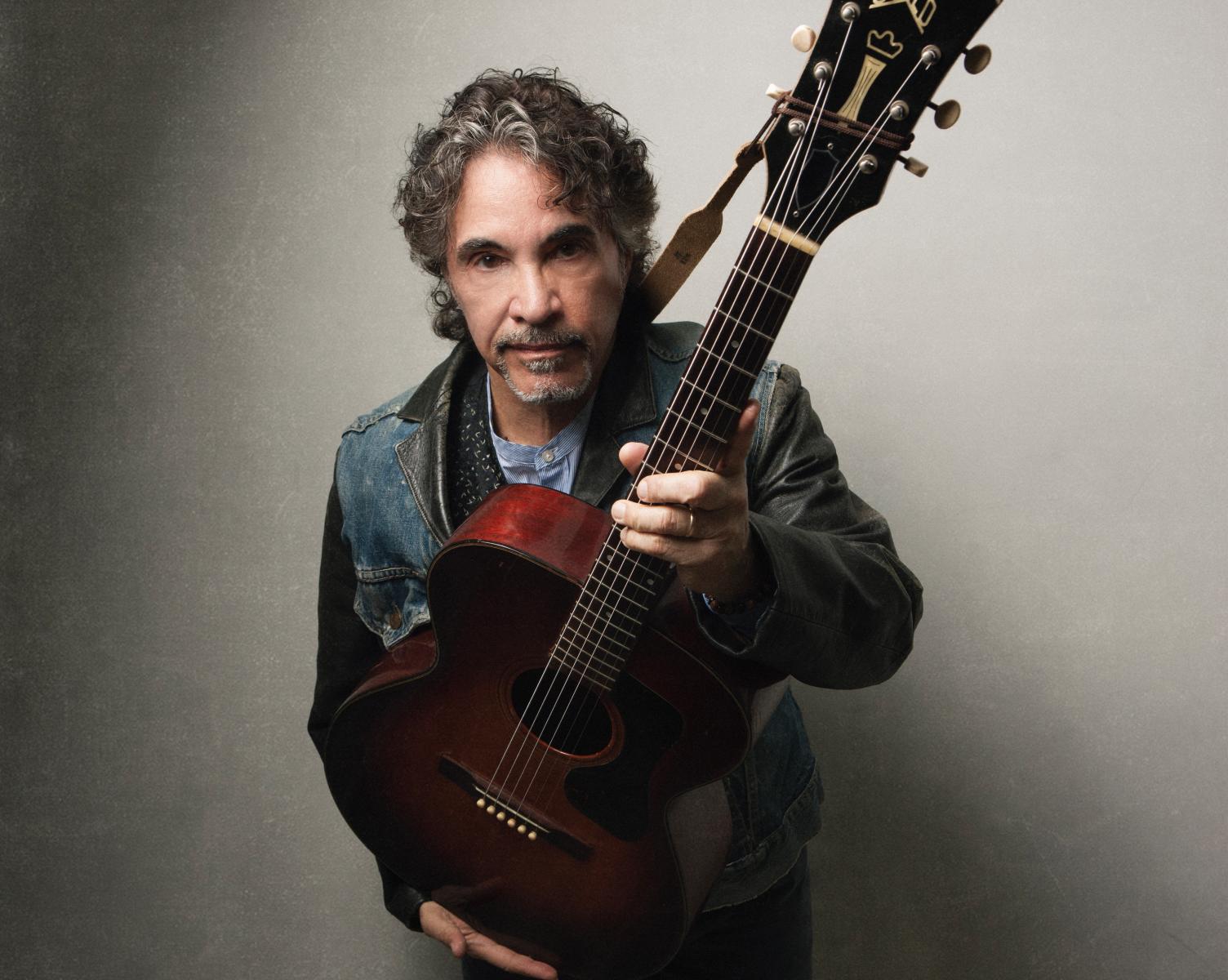 Soaking up the sounds of the 60s, John was influenced by the nascent folk scene, bluegrass, delta blues, and ragtime guitar styles, while also immersing himself in R&B legends such as Otis Redding, Sam and Dave, The Temptations, Curtis Mayfield, and Smokey Robinson and the Miracles. One of his biggest mentors was his guitar teacher Jerry Ricks, who had spent time on the road with Mississippi John Hurt and Son House, and introduced John to the music of Doc Watson and Reverend Gary Davis, passing down their signature finger and flatpicking styles.

John Oates met Daryl Hall while attending Temple University in Philadelphia, PA. The two began collaborating and playing music together, marking the beginning of their historic partnership. Since their formation in the early 70s, Daryl Hall & John Oates have gone on to record 21 albums, which have sold over 80 million units, making them the most successful duo in rock history. They have scored 10 number one records, over 20 Top 40 hits, and have toured t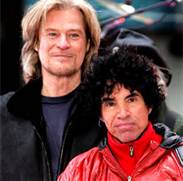 he world for decades. Their involvement in the original "Live Aid" concert and the groundbreaking "We Are The World" charity recording have further established them as legendary artists, who have personally and through their music, stood the test of time.
In addition to their numerous American Music, MTV awards, and multiple Grammy nominations, in 2005 they were inducted into the American Songwriters Hall of Fame and in May of 2008 were presented the prestigious BMI Icon Award for their outstanding career achievement in songwriting. In April 2014, Hall & Oates were inducted into the Rock and Roll Hall of Fame.
Since embarking on a long awaited solo career in 1999, John has recorded five solo albums: Phunk Shui, 100 Miles of Life, Mississippi Mile, a live album called The Bluesville Sessions, and Good Road To Follow, (which featured collaborations with Ryan Tedder of OneRepublic, Vince Gill, Nathan Chapman, Jim Lauderdale, and Jerry Douglas).
In January 2015 John released Another Good Road (Warner/Elektra), a DVD docu-concert that premiered on Palladia Music Channel. Recorded live in a Nashville studio in one session, the video featured some of Music City's finest musicians and singers as well as rare, seldom seen footage of John's family ranch in Colorado; a glimpse into his world behind the music.
John is a diverse musician and songwriter active in Nashville community and beyond. Founded in 2010, he was the creator and executive producer for the "7908 the Aspen Songwriters Festival" at the historic Wheeler Opera House in Aspen, CO. In 2013, John teamed up with Jim James (My Morning Jacket) to curate the Bonnaroo Super Jam with special guests Britney Howard, Billy Idol, R. Kelly, Larry Graham and the Preservation Hall Jazz band.
Meek Mill
Revention Music Center
Saturday 2/23/2019 8:00 PM

Meek Mill makes his way to Revention Music Center this weekend with The Motivation Tour, after a very successful triumph at this year's NBA All-Star Game.

Hot New Hi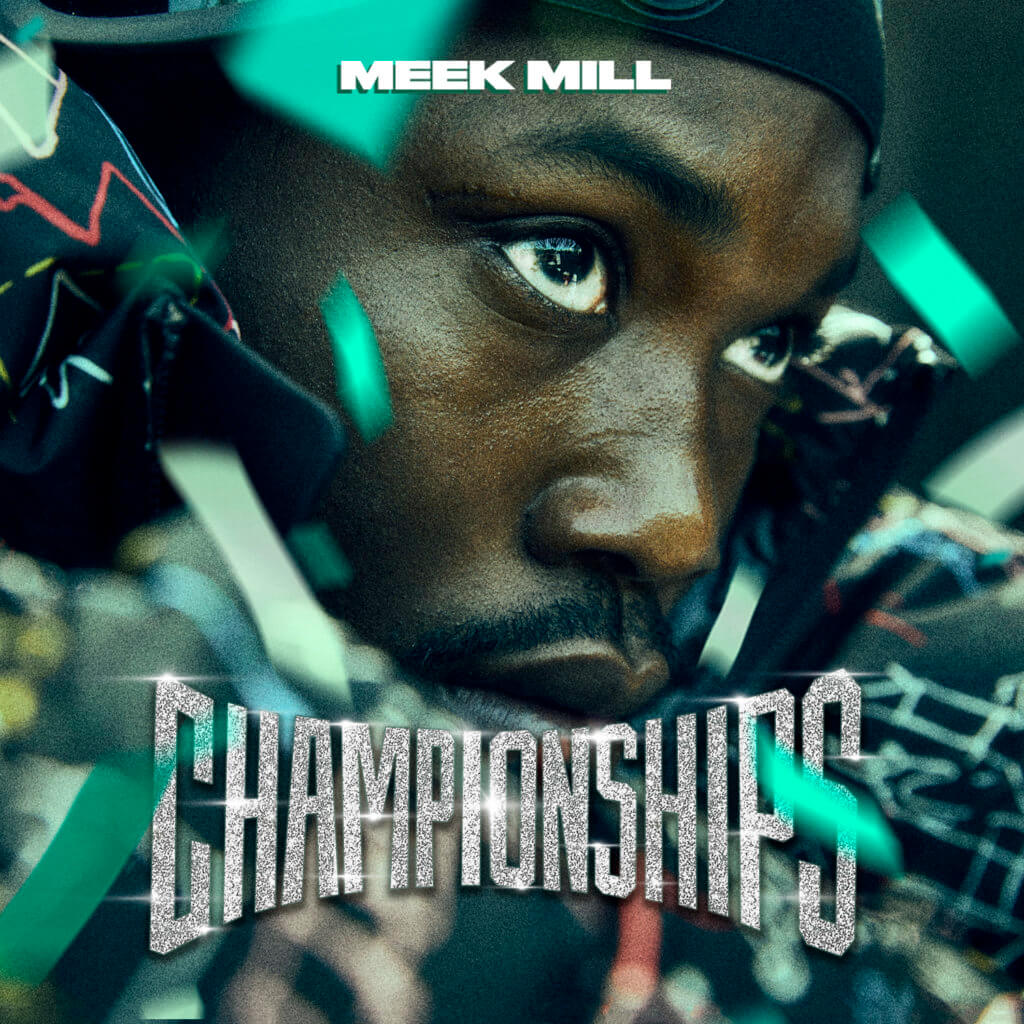 p-Hop.com reported last week, "Meek Mill kicked off the NBA All-Star game with a high-energy performance. The rapper, who was draped up in a massive yellow jacket while surrounded by several back-up dancers, delivered a medley of some of his hottest tracks. The rapper started off with the Championships "Intro" before jumping into his top 10 single featuring Drake, "Going Bad," which he recently released visuals for. Afterward, the rapper jumped into "Uptown Vibes."
The rapper left the stage for the 2019 All-Star game introduction for Team Giannis. The players were introduced with instrumentals of Meek's biggest records played in the background. Meek later made his way back to the stage to perform the second half of the Dreams & Nightmares "Intro" before the introductions for Team Lebron.

Meek's relationship with the NBA is much deeper than the game of basketball. The rapper received a massive amount of support from the NBA while he was incarcerated especially from 76ers players."
Deryl Dodd
@Armadillo Palace
Saturday 2/23/2019 8:00 PM

Dallas native Deryl Dodd makes his way to Armadillo Place this weekend. Dodd nearly 20-years ago had to leave the country music scene. It was 1999, Dodd was diagnosed with viral encephalitis, forcing him to temporarily halt his career. He remained bedridden for six months, and then went through eighteen months of rehabilitation (which included re-learning how to play guitar). Once he had fully recovered, he attended several writers' nights in Nashville, and was later signed as an opening act on Tim McGraw and Faith Hill's Soul2Soul tour.
Now playing thru Sunday March 3, 2019

It's time to get squeeze into those flared jumpsuits, because Mamma Mia is hitting Houston. One of the most successful jukebox musicals of all time, Mamma Mia is a sunny romantic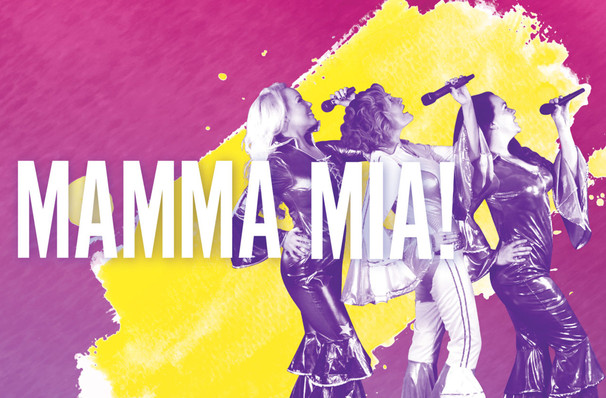 comedy set on an idyllic Mediterranean island, and packed to the brim with the pop group's' best known numbers, including 'Dancing Queen', Super Trouper', 'Knowing Me, Knowing You', 'Waterloo', and of course the amazing title track.
Created in collaboration with ABBA's Benny and Bjorn, Mamma Mia first opened on Broadway in 2001, and has since become a worldwide phenomenon.
. . . more Mamma Mia @Hobby Center click here
Houston's Online Weekend Entertainment Guide
Weekend
Saturdays
Listings
Looking for that Saturday weekend event and can't find it
try our custom "Google Search"