Houston's Online Weekend Entertainment Guide
Our Weekend Entertainment Picks for Weekend Saturdays
Saturday, January 20th, 2018

Saturday 1/20/2018 8:00 PM

She was the bassist and a vocalist for the band 'Til Tuesday during the 1980s, and since then, she has primarily released albums and performed as a solo musician.
Back in March of last year her record label released, "Mental Illness". For her, the album is a provocative branding something akin to truth in advertising. "It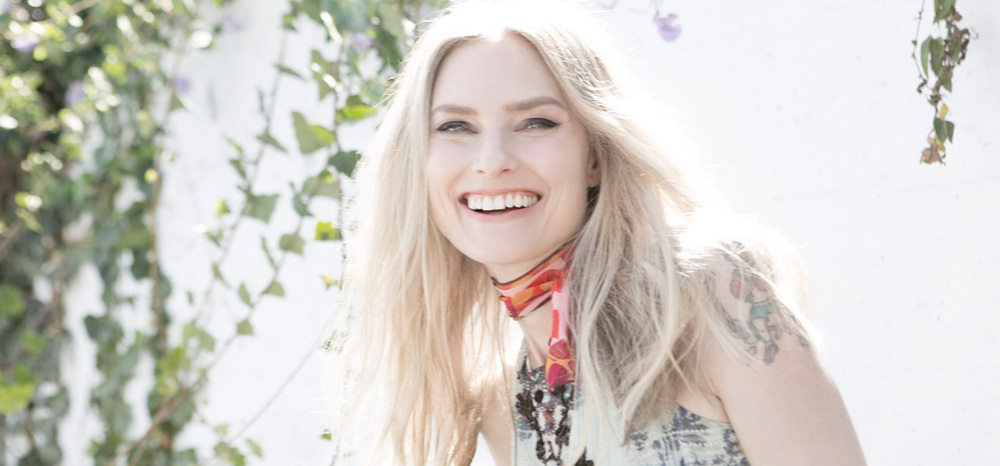 came from a friend of mine asking me what the record was about," she explains. "And I said, 'Oh, you know me — the usual songs about mental illness.' He said, 'You should call it Mental Illness!' I said, 'I think I will.'" And thus, over the course of a few short seconds, was a classic album title born. "I always probably have a little bit of gallows humor," Mann says, "and I would hope that people see there's a little bit of that interspersed in there. I mean, calling it Mental Illness makes me laugh, because it is true, but it's so blunt that it's funny."
What kind of pre-existing conditions come with Mental Illness? Some fans will see the album as a return to more musically familiar territory. After a couple of records that saw Mann leaning toward the rockier side (her last solo album, 2012's Charmer, followed by her 2014 duo project with Ted Leo, The Both), this new one finds the woman who gave the world "Wise Up" again deciding to slow up. If you fell in love with earlier albums like Bachelor No. 2 and the Magnolia soundtrack, the gorgeous melodies and deliberate gait of this return to contemplative form will seem deliciously familiar.

At the same time, the arrangements mark a break from anything she's done before, even those aforementioned landmark albums. Gone are the Mellotrons and some of the other distinctive signature sounds of yore. Although there are some electric instruments and occasional drums in the mix, Mental Illness is built for really the first time in her career around acoustic guitar and piano… and then, in another first, augmented astoundingly by starkly beautiful string arrangements. Spines will tingle, and softness and bluntness will find a happy marriage in songs that make up in haunting splendor for whatever they might lack in ebullience.

The album's rich, incisive, and occasionally wry melancholia started with a mission statement of sorts, prompted by Mann's own slightly tongue-in-cheek take on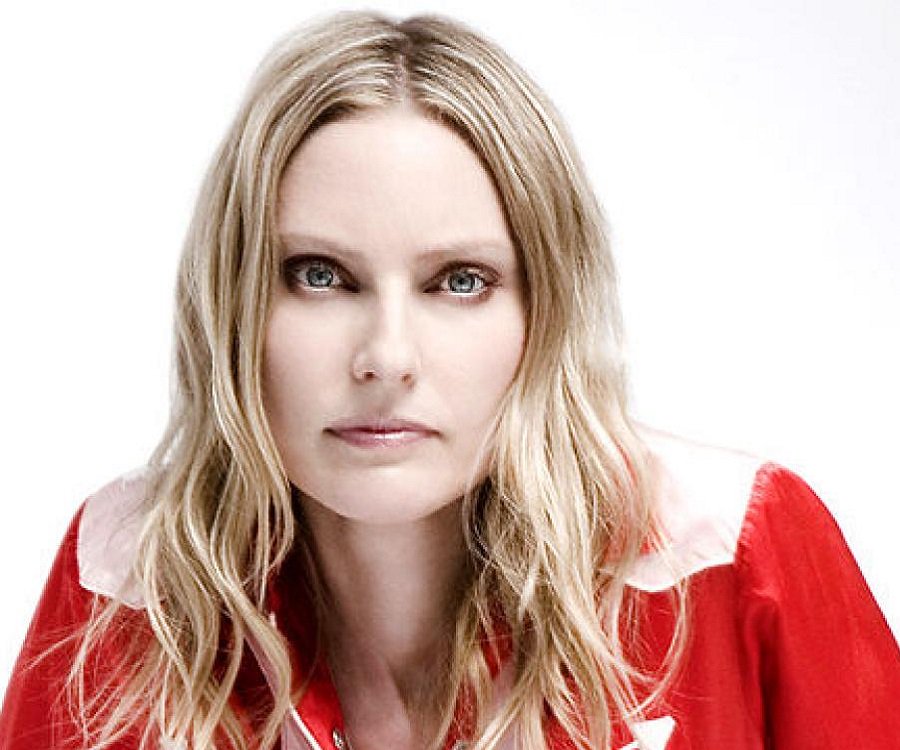 her own image. "I assume the brief on me is that people think that I write these really depressing songs," Mann says. "I don't know — people may have a different viewpoint — but that's my own interpretation of the cliché about me. So if they thought that my songs were very down-tempo, very depressing, very sad, and very acoustic, I just gave myself permission to write the saddest, slowest, most acoustic, if-they're-all-waltzes-so-be-it record I could," she laughs.

That's admittedly a pendulum swing away from Charmer and The Both, which found her gravitating toward the sounds or energy level associated with her tenure in 'Til Tuesday in the late '80s and early '90s. "Since the last project was with Ted Leo, and he certainly has a lot of classic rock, post-punk influences, I tried to meet him in the middle," she says. "Touring and playing in smaller rock clubs with The Both as a trio, with me playing bass, was a real rock band experience." Now, on the heels of delivering fans a power trio experience, "I think they might be ready for something super-sad and soft," Mann says, hinting at a smile as she considers the path that brought her to being a one-woman delivery system for mellow gold in 2017.

The S-word, obviously, is no pejorative here. "I was listening to a lot of really soft '70s rock, like Bread and Dan Fogelberg," Mann points out, offering up a couple of acts so far off the indie cred scale they seem like prime candidates for indie cred. (Completely coincidentally, she was recently asked to cover a Carpenters hit for the soundtrack to Martin Scorsese's '70s-set HBO series, Vinyl.) But "there were other touchstones that we kept in mind," a key one possibly being longtime producer Paul Bryan's love for Nick Drake. "It always takes its own form. I just wanted to have finger-picky stuff, kind of like Leonard Cohen back in the folk-rock days. I haven't ever made a record this stripped down before. Some drums wound up on there here and there, but I really tried to rein it in."

Despite her best efforts to hold back the tide of extraneous instrumentation, there was an extravagance Mann couldn't pass up, as the string arrangements Bryan was writing for a couple of songs proved so lovely that they began extending them to more of the tracks. The end result is "not as simple as my original concept," she says, "but it's just really hard to go into the studio and not have ideas for things, and it's so fun and interesting to record real strings. That definitely makes things bigger and more fleshed out, but I hope that the basic acoustic elements still come across as distinct and simple."

Besides Bryan, the players include other familiar cohorts, like Jonathan Coulton, who has his own album coming on Mann's Superego label, and who'll be her opening act on tour this year, doing some of the more detailed finger-picking. Other musicians include Jay Bellerose on drums, Jamie Edwards on piano, John Roderick as a co-writer, and erstwhile duet partner Leo as a background singer.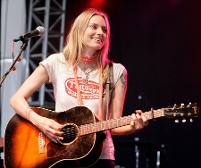 She has a little to live up to with Mental Illness, having long since transitioned from an MTV staple in her Til Tuesday years to becoming known as "one of the finest songwriters of her generation," as the New York
Times proclaimed her.
NPR Music named her "one of the top 10 living songwriters" alongside the likes of Paul McCartney, Bob Dylan and Bruce Springsteen. Her last solo album won her some of the best reviews of a storied career.
She has a little to live up to with Mental Illness, having long since transitioned from an MTV staple in her Til Tuesday years to becoming known as "one of the finest songwriters of her generation," as the New York Times proclaimed her. NPR Music named her "one of the top 10 living songwriters" alongside the likes of Paul McCartney, Bob Dylan and Bruce Springsteen. Her last solo album won her some of the best reviews of a storied career. Paste opined: "She is innately tuned into our fragility and resilience. Like the Velvet Underground's Nico, she's our mirror. Through her songs, she reflects life as it so often is—a contorted, gasping mess—but somehow she still finds beauty in its imperfection." Britain's Independent called Charmer "another sweet viper's bite of post-Freudian dyspepsia from the singer-songwriter who loves to mistrust." Or, as the New York Times wrote, "The sugarcoated poison pill is a reliable device for Aimee Mann, a singer-songwriter given to ravaging implication and dispassionate affect... That it all goes down so easily seems like a sneaky way to make a point." Charmed, they're sure.
Shotgun Rider
@Firehouse Saloon
Saturday 1/27/2018 9:00 PM
There's something lonely about the open, flat land of the Texas Panhandle that ignites a desire to create, something about seclusion that forgets the boundaries of genres and takes pride in independence. Growing up in farming communities in Castro County, situated between Amarillo and Lubbock, the two leaders of Shotgun Rider have developed a signature sound tinged with that eerie loneliness reminiscent of their homeland.

In their short time as a country duo, lead singer Logan Samford and main songwriter Anthony Enriquez have driven their sound from the Panhandle through the avenues of the regional Texas music scene. Honing their craft at happy hours and dive bars on weeknights, SR brings their band to the Lone Star State's venues on the weekends. Managed by industry veteran and Floydada native Alex Torrez (former Dir. A&R Sony Music Nashville,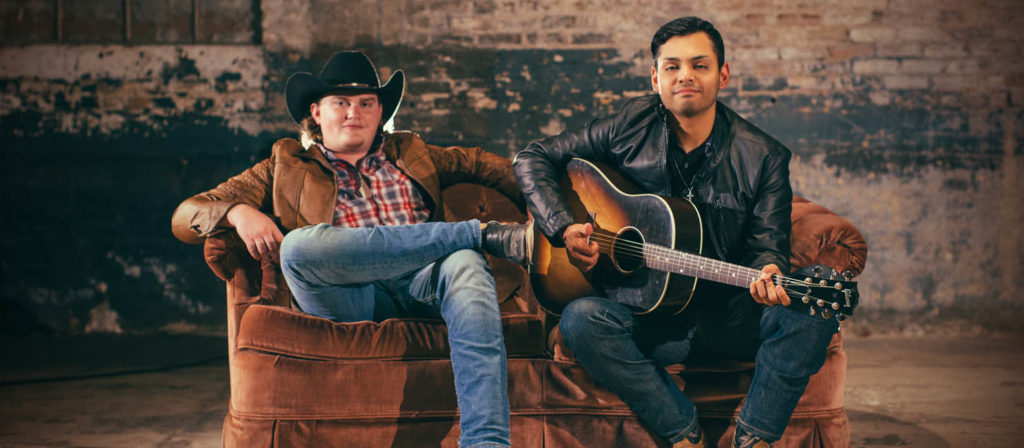 Lawrence Music Group, Artist Relations Gibson NY), the two have great direction in the industry. Torrez began his own Torrez Music Group in early 2015 and signed Shotgun Rider as his first act. Together, their music has pushed their total streams in the millions on Spotify, been featured on ABC's 'Nashville', allowed them to tour relentlessly through the Texas/Oklahoma circuit, and catapulted their sales to the charts, with three Top 20 Records on iTunes Country and one Top 10 Record on Billboard South Central Heatseekers.

The name Shotgun Rider is now an homage to advice given in a late night conversation with one of the guy's fathers. A metaphor for 'Enjoying the journey', Shotgun Rider is a submissive realization of knowing faith in God will always be in the 'driver's seat', and all you can ultimately do in life is work hard and 'ride along'.
Their following comes from what the two believe is a sound that embraces the world of commercial melody, focusing on Logan's wide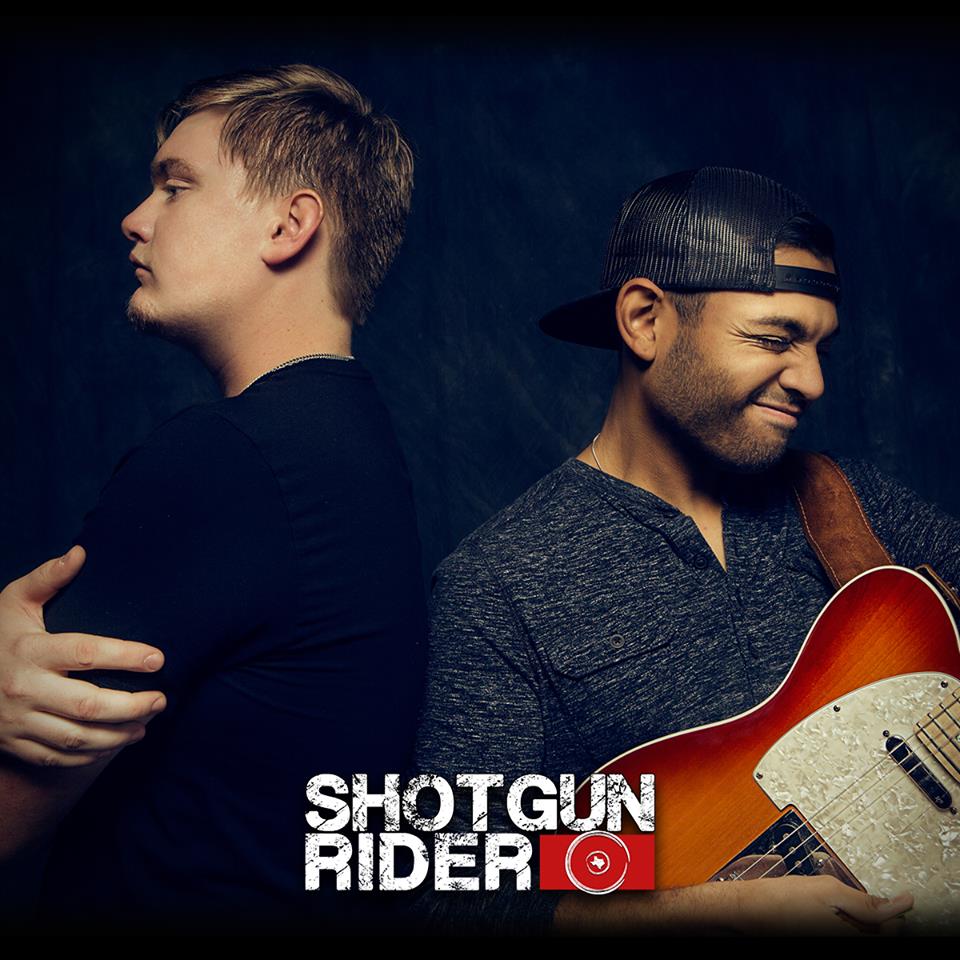 ranged vocal, and painting pictures of young adulthood, bar room drama, and heartbreak . They describe their sound as a merging of their two largest influences – as different as they may seem – George Straight and Kings of Leon. An ambient, hook driven rock sound blended with smooth, hook driven country.
The two are currently touring the Texas/Oklahoma Country circuit and beyond to promote their fourth release, Sunlight EP.
This weekend the duo is at Firehouse Saloon in the Bayou City.
Shotgun Rider
Firehouse Saloon
5930 Southwest Fwy. Houston, TX
Directions
Saturday 1/27/2018 9:00 PM
view tickets
The Homeless Chronicles are the go to pages for service organizations to obtain information as to what is happening in the community (news) to help homeless individuals and families. The blog is also designed to meet the needs of every homeless person with information they can use to help them back to self-sufficiency.[Click here for more]
Looking for that Saturday weekend event and can't find it
try our custom "Google Search"