Weekend Saturdays is updated continuously

Dave Mason
with The Mighty Orq
@The Heights Theatre
Saturday 7/16/2022 8:00 PM
Doors Open 7:00 PM
Dave Mason left Traffic in 1969 to pursue a solo career in the U.S. Dave has penned over 100 songs, has 3 gold albums: Alone Together, Dave Mason, Mariposa De Oro, and platinum album Let It Flow, which contained the top-ten single "We Just Disagree".
I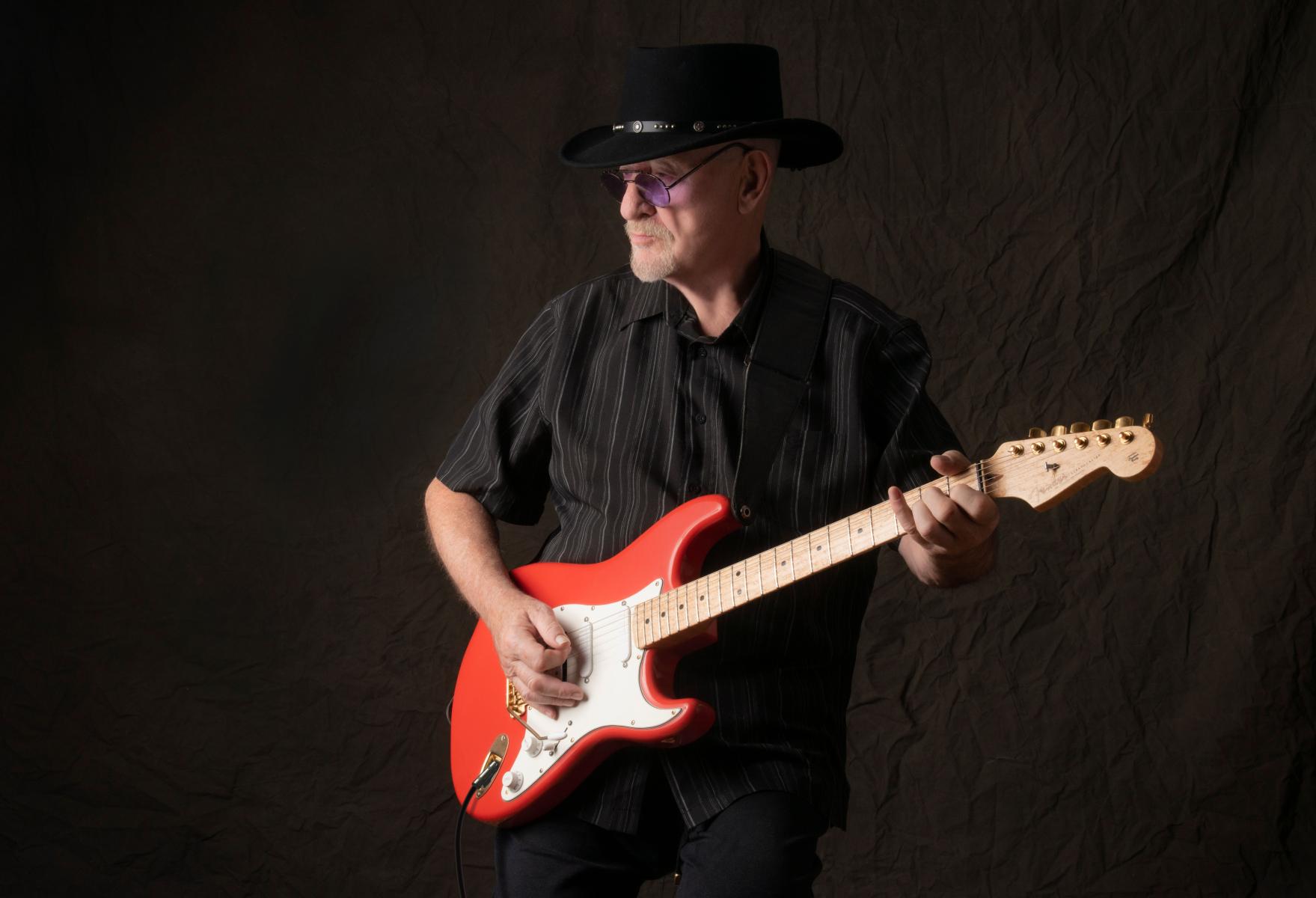 n addition to cranking out hits, Dave has performed on, or contributed to, a number of famous albums, including: The Rolling Stones' Beggars Banquet, George Harrison's All Things Must Pass, Paul McCartney and Wings' Venus and Mars, and Jimi Hendrix's Electric Ladyland. Mason is featured playing acoustic guitar in "All Along the Watchtower" on Electric Ladyland, a favorite in Dave's live shows!
Dave Mason - Only You Know And I Know feat. Bekka Bramlett, Nashville
Dave, a prolific artist in his own right, has collaborated with an enviable list of the who's who in the music industry … Jimi Hendrix, George Harrison, Paul McCartney, Stevie Wonder, Michael Jackson, Graham Nash, Stephen Stills, Rita Coolidge, Delaney & Bonnie, Leon Russell, Ron Wood, Steve Winwood, Eric Clapton, and Jim Capaldi, just to name a few.
[Disclaimer]
Houston's Weekend Planning Guide participates in various affiliate marketing programs, which means, we receive paid commissions on purchases made through our links to retailer sites.Our editorial content is not influenced by any commissions we receive.
Lizdelise
with The Cool Arrows
and April Company
@White Oak Music Hall
Upstairs
Lizdelise has garnered local acclaim since their inception in 2014. LDL released their newest track "WMN", a queer ballad, June 7 in anticipation of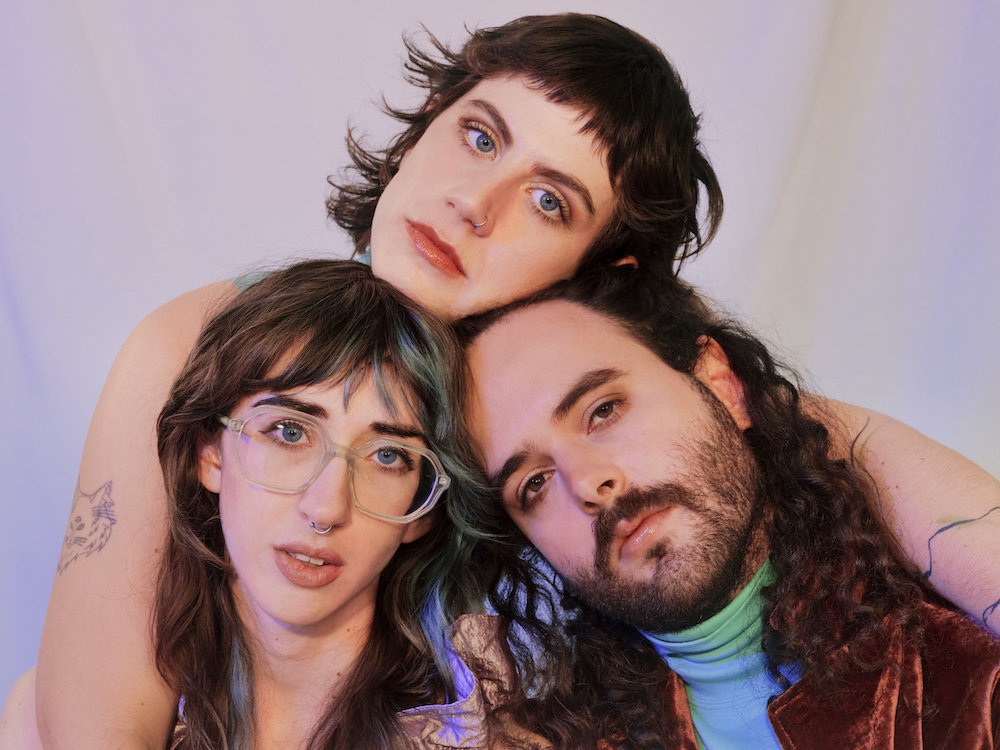 their first North American tour. The experimental pop band recorded "WMN" at Betty's in Chapel Hill, NC, with Andy Stack (Wye Oak, Joyero). FFO dynamic range like NNAMDI, shreddy guitar/ dreamy vocals like St. Vincent, strength like Sharon Van Etten.
The Cool Arrows
(From The Cool Arrows.com) Throughout the course of history music has emerged as a new exciting thing from one era to the next. The Cool Arrows are the product of a failed evolved form.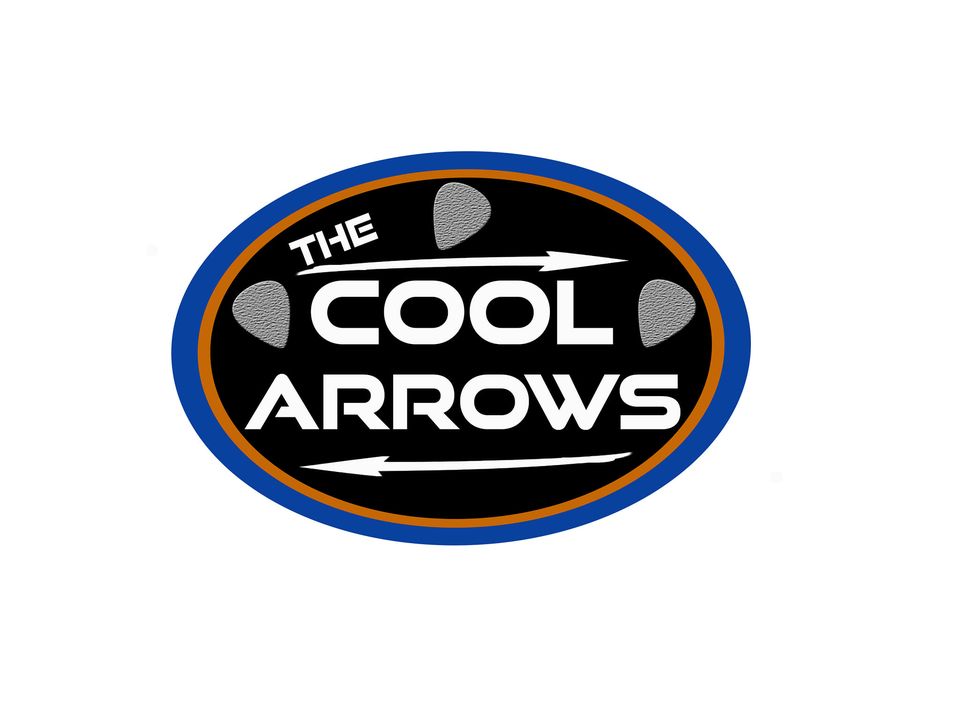 With the sounds that make you want to throw your current collection out the window to the rhythm that'll make you wish you were born with a third leg, The Cool Arrows provides all the cool grooves you didn't know you were looking for. Read on to see the mugshots of these culprits and to read who's at fault of this movement.
White Oak Music Hall
2915 N Main Street
Houston, TX 77009
Directions (Map)
Phone: (713) 237-0370
100% Money-Back Ticket Guarantee
Tickets for Weekend Houston's Planning guide is provided by Ticket Liquidator a resale marketplace, not a box office or venue. Prices may be above or below face value. Your seats are together unless otherwise noted. If problems with our affiliate call us (832) 304-0701
Cyber Shred Tour
@Warehouse Live
The Studio
Saturday 7/16/2022 6:00 PM
This weekend Third String Entertainment brings the Bayou City its Cyber Shred Tour with Rings of Saturn, Extortionist, Distinguisher and Matt Miller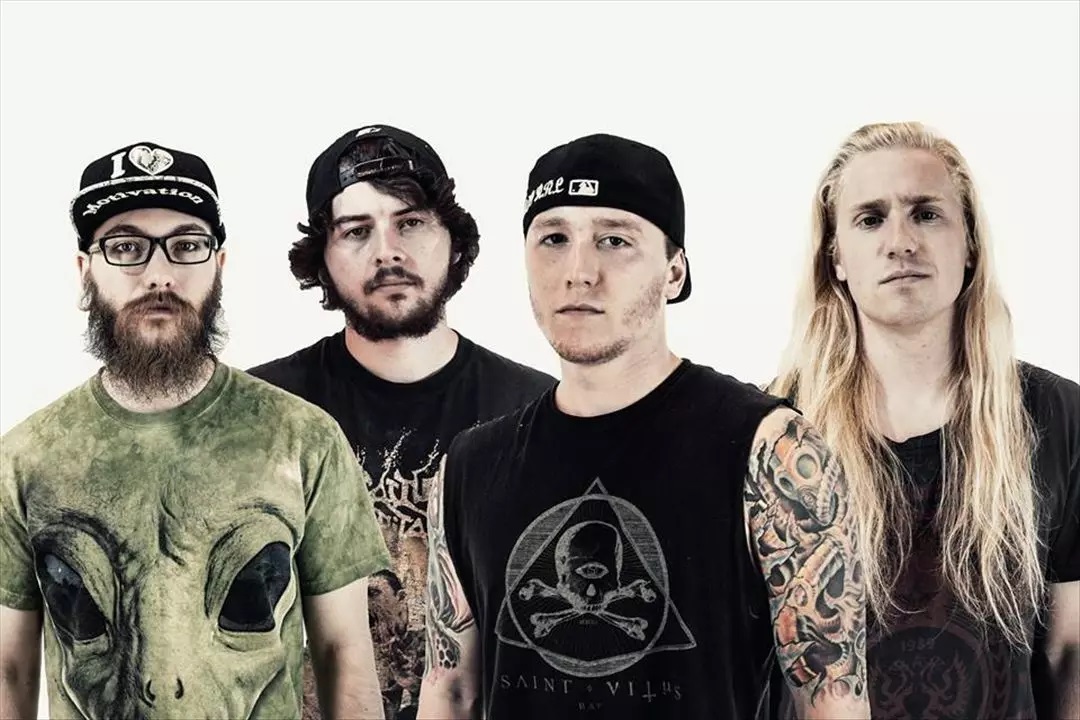 in The Studio at Warehouse Live.
(From Loudwire.com) Rings of Saturn have parted ways with vocalist Ian Bearer and will continue as an instrumental group. The technical deathcore band confirmed the change in their first public statement since being dropped by Nuclear Blast.
Bearer was the longest-serving vocalist for Rings of Saturn, manning the mic since 2012. Bearer made his debut on Rings of Saturn's sophomore album, Dingir, recording three more full-lengths with the group before the 2010s came to a close.
"Rings of Saturn is transitioning towards a strictly instrumental direction which will open up many new doors in terms of musical creativity for the bands future," write Rings of Saturn guitarists Lucas Mann and Joel Omans. "We are looking forward to exploring new territories of writing and expand on the band's overall sound in this way. Along with the recent instrumental album release versions of our past discography, every album since Dingir has traditionally included an instrumental track, so many fans will appreciate what's coming next with a sense of familiarity." (Read more at Loudwire.com Click Here)
Extortionist is a deathcore band that formed in 2013 in Coeur d'Alene, Idaho. They have released two albums since their formation.
Members
Benjamin Hoagland - vocalist
Joel Omans - guitarist
Kip Treeman - guitarist
Riker Morrow - bassist
Bob Gibbs - drummer
Distinguisher
(From All Music.com - Neil Z. Yeung) Like a punch to the face, Las Vegas metal outfit Distinguisher deliver blow after blow of dark deathcore influenced by hardcore and nu-metal. Emerging in the mid-2010s, they released an EP and full-length debut, What's Left of Us, with their founding vocalist. Signing with Stay Sick Recordings in 2019, they recruited a new singer and delivered Hell from Here. (Read @All Music.com Click Here)
Bassist Matt Miller is also on the tour.
Warehouse Live
813 St Emanuel Street
Houston, TX 77003
Directions (Map)
(713) 225-5483
Vertigo: One. One & One
@Miller Outdoor Theatre

Saturday 7/16/2022 8:30 PM
All performances at Miller Outdoor Theatre
are FREE!
One. One & One is a stunning piece by Artistic Director Noa Wertheim that revolves around the individual's inner need to be whole.
Set to a powerful original score by Avi Belleli and performed on a dirt-covered stage, the work is also a sensory experience as the shifting dirt — with its smell and dust — transports us to a country bound by the desert. Through compelling solos, duos and ensemble sections, the cast of 9 powerful dancers explores the individual's desire to feel complete, while recognizing the spiritual need for community and connection to the natural world.
This original dance piece by choreographer Noa Wertheim revolves around the individual's inner wish to be whole whilest being challenged constantly by a fragmented reality within the personal, existential and spiritual realms of ones being. One, One & One reflects both the internal and external worlds whilst paying attention to the echo as reflected from different perspectives the piece develops the metaphoric relationship between far and near and self and the other.
One & One was created in celebration of Vertigo's 25 Anniversary, and its recent engagement at the Baryshnikov Arts Center in New York was just nominated for a Bessie Award.
After the performance, Vertigo Dance Company Artistic Director Noa Wetheim willbe holding a Q&A with the audience.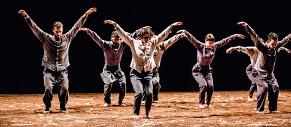 Miller Outdoor Theatre
Hermann Park
6000 Hermann Park Dr
Houston, TX 77030
Directions click here
(832) 487-7102
Unspeakable Live
@Toyota Center
Saturday 7/16/2022 6:00 PM
A week from Saturday its multi-millionaire Nathan Johnson Graham's, "Unspeakable" at Toyota Center with his "Unspeakable Live" event. If you can't make it to Toyota Center you can buy a streaming ticket.
Houston's Weekend Planning Guide says this is one Summer 2022 event that is worth a ticket. Graham is a web entertainer using his creativity,

which is fantastic and earning a living from the worldwide web. Bravo!
The way the Youtuber has described this event as "Make memories with Nathan, James, and Gabe as they bring their YouTube channels to life with games, guest appearances, and chances to win UNSPEAKABLY cool prizes! plus, if you can't make it in person, you can join the fun virtually and participate online via global livestream."
Now that is a weekend for everyone who has been with Nathan since he started his web ride long time ago.
Trapped on Deserted Island

In his words,(From unspeakable.com) "When I was only 9 years old I built a car from a hovercraft…Pretty impressive? Remote controlled! When I was only 8 years old I built a Lego city with 23,453 Legos...Is that impressive? No?
Well, how about when I was 2 years old I built the Eiffel Tower! With magnets, of course...
Since I was young, I've loved creating things and venturing into things I've never done. I also made videos about things I enjoyed. One day I decided that I was going to become an astronaut. Then, after a year of brainstorming, I got realistic and decided I wanted to be a YouTuber."
"2011 - I started by making Minecraft videos, but unique ones that would draw a new audience and players to the game. After nearly two years of uploading unique, creative, and funny videos to my YouTube channel almost every day, I hit 100,000 subscribers. I felt like I accomplished the world, and I was on top of everyone! However, my journey hadn't even started yet. I had to teach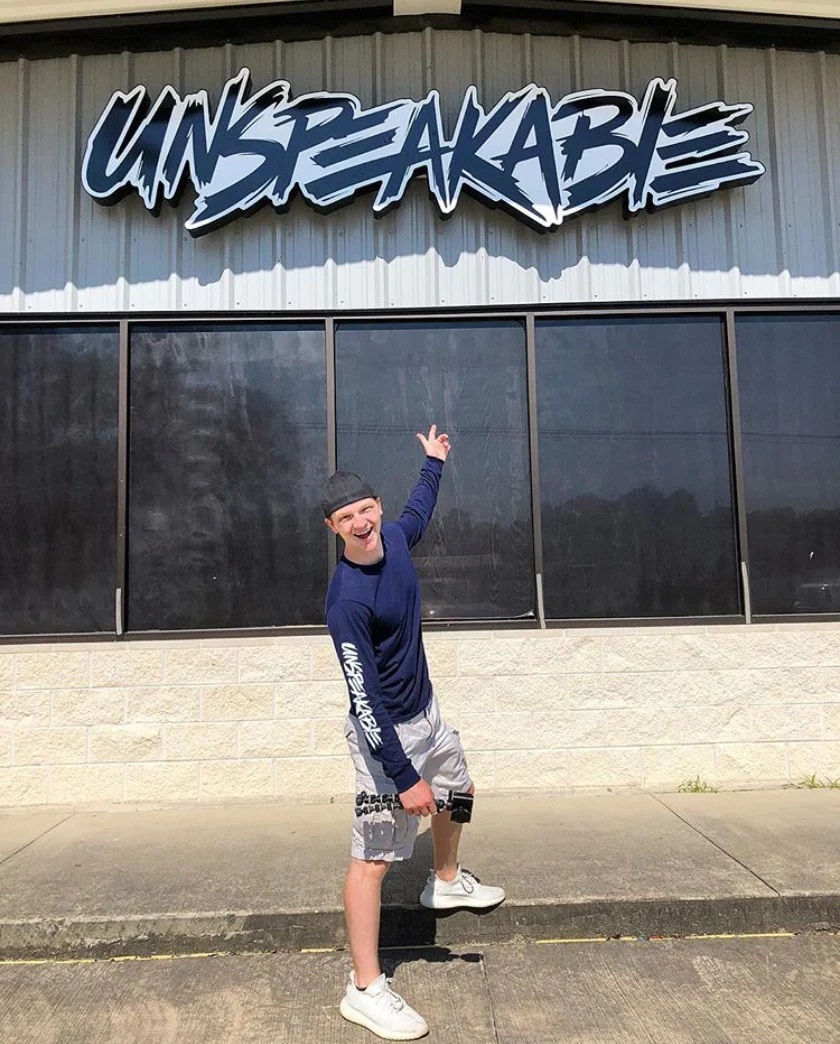 myself how to adapt, edit content in different ways, entertain an audience, and grow a brand up to the millions! I never gave up because I couldn't go a day without thinking about what video I was going to create next!"
"You have to work really, really, really hard if you want to be truly great at something. For the last 3 years I barely took a day off, pushing myself to working 115 hours a week. I worked every waking hour for months. But I didn't dread a single minute of it because my passion was dripping out of me. Every ounce of muscle and brain power wanted to create a successful YouTube channel that people from every country in the world would tune into. Take every day as a learning opportunity to improve. Take every failure as a learning opportunity to be better next time. You may move 5 steps forward today, but 3 steps backward tomorrow. Growth never comes from your comfort zones."
"SHIRTS. EST 2016 4 years ago I decided it was time to create a product I can sell. I had 730,000 subscribers...surely, at least one person would buy something! Right? I contacted a local shirt shop and visited a hardware store for shelves. Two weeks later I had 5 shelves and 600 products in my garage."
"WHY - I created a clothing brand to connect with my audience better. To give them a piece of me they can have in their own home. When you purchase a product from us, you take unspeakable home with you. As I am extremely passionate about creating videos, I am just as passionate about creating a great product for you to purchase. I don't just make these products, I use them daily! Our shirts, water bottles, hats, hoodies, and accessories I wear and use every day."
The Art Museum of Texas
@Sugraland Town Square
Established in 2020, Art Museum TX is a not-for-profit institution in Fort Bend County,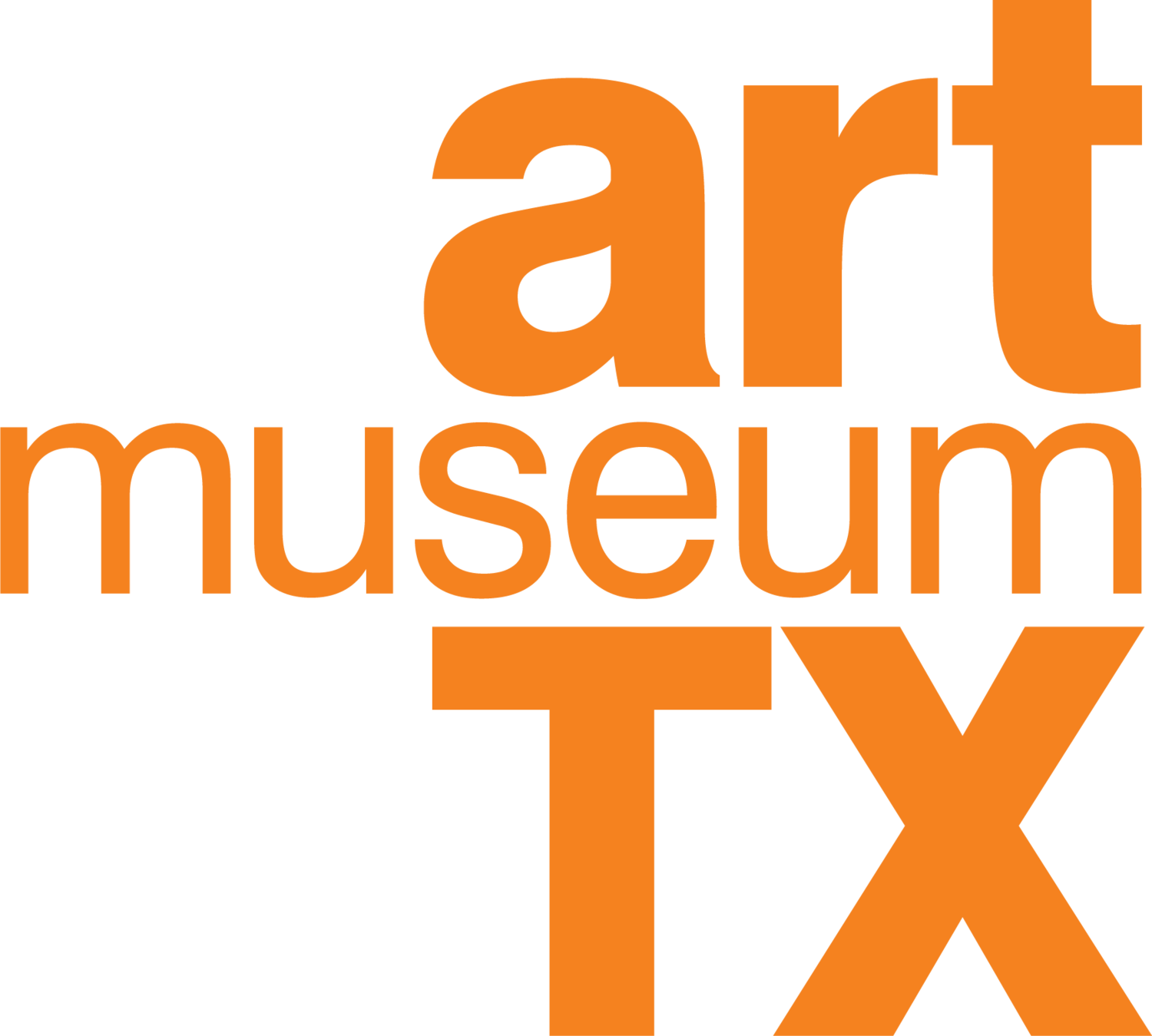 Texas, dedicated to presenting the region's contemporary art to the public. Art Museum TX provides an interchange for visual arts of the present and recent past, presents new directions in art, strives to engage the public, and encourages a greater understanding of contemporary art through education programs.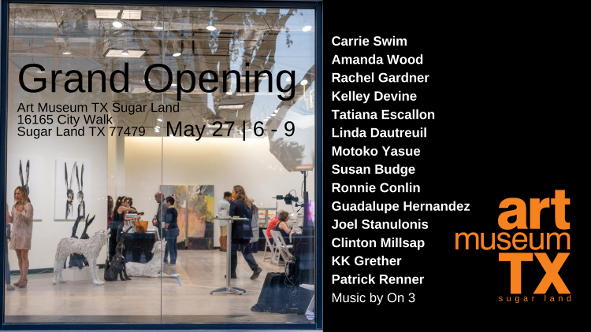 Art Museum TX is a museum dedicated to reaching our Fort Bend area population from one end of the region to the other, reaching throughout the surrounding areas and growing a wider audience. Art Museum TX is introducing art to so many. We bring art to YOU by opening our art space where YOU already frequent! We are in THE NEIGHBORHOOD!
Art Museum TX
16165 CITY WALK
SUGAR LAND TX 77479
Directions
Admission Free
Suggested Donation $5.00
Houston's Online Weekend Entertainment Guide
Looking for that Saturday weekend event and can't find it
try our custom "Google Search"