Weekend Saturdays is updated continuously

Enanitos Verdes
In Concert
@713 Music Hall
Saturday 7/23/2022 8:00 PM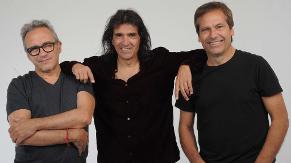 From all Music.com- Drago Bonacich) Argentinean pop/rock band los Enanitos Verdes was formed in the late '70s by singer/bassist Marciano Cantero, guitarist Felipe Staiti, and drummer Daniel Piccolo. After moving from Mendoza to Buenos Aires, the band started touring the local club circuit. In 1984, guitarist Sergio Embroni and keyboardist Tito Dávila joined in, recording los Enanitos Verdes' first album, followed by Contrareloj, produced by Andrés Calamaro in 1986.
Enanitos Verdes - Amores Lejanos
Soon after issuing Carrousel, the band began touring South America, becoming one of the favorite numbers at prestigious Viña del Mar festival. (Read more @ All Music.com)
713 Music Hall
In POST Houston
401 Franklin Street
Houston, TX 77201
Directions (Map)
(832) 204-6920
Hulder
@White Oak Music Hall
Upstairs
Saturday 7/23/2022
Doors Open 7:00 PM
The black metal band from Portland, Oregon, formed in 2018 make their way to White Oak Music Hall this weekend.
The band is the work of multi-instrumentalist, Marliese Riesterer. The debut album, Godslastering: Hymns of a Forlorn Peasantry, was released in 2021 by Iron Bonehead Productions and received positive feedback from music publications such as Decibel and Banger.
HULDER - Upon Frigid Winds

(From everybodywiki.com) Hulder's music is referred to as "Dark Medieval Black Metal" that incorporates lyrics that cover topics such as "darkness, self-power, loss, sorrow and ultimate triumph" Regarding the style contained in Hulder's music, Spectrum Culture's Colin Dempsey wrote: "Hulder reconstructs the genre's greatest hits into mobile frameworks. There are pieces of '90s Norwegian black metal, smatterings of NWOBHM influence and delegations into folk and dungeon synth. Most prominent is how much Hulder draws from a place in the nightside eclipse. Hulder brews these components together through seamless transitions and proactive songwriting."
White Oak Music Hall
2915 N Main Street
Houston, TX 77009
Directions (Map)
Phone: (713) 237-0370
The Andy Huggins
Comedy Special
@The Heights Theatre
Saturday 7/23/2022 7:00 PM
Doors Open 7:00 PM
Lobby Open 6:00 PM
Most of America knows 72-year old Andy Huggins from his standout appearance on America's Got Talent in 2018. We all gasped a little when Howie Mandell recognized him from their days starting out together at The Comedy Store in Los Angeles. All of Houston comedy looked on as one of their own took center stage on one of the nation's largest talent competitions.
The aspiring comedian from Houston, Texas once performed alongside Howie Mandel and is now performing for all of America.
Now, Andy Huggins takes the stage on the biggest night of his career to record his definitive comedy album!
Andy Huggins is a 45-year veteran of stand-up comedy. He was, along with Bill Hicks, Ron Shock and others, one of the original Texas Outlaw Comics, a group of Houston-based comedians who famously convened at Houston's Comedy Workshop in the 1980s. Along with Huggins, the cadre included names like Ron Shock, Jimmy Pineapple, Sam Kinison and Bill Hicks. They set their own, individual legacies but as a group they helped put Houston on the comedy map.
Join Andy Huggins for one night only as the last of an era records his legacy.
100% Money-Back Ticket Guarantee
Tickets for Weekend Houston's Planning guide is provided by Ticket Liquidator a resale marketplace, not a box office or venue. Prices may be above or below face value. Your seats are together unless otherwise noted. If problems with our affiliate call us (832) 304-0701
Zo! and Tall Black Guy
Warehouse Live
Saturday 7/23/2022 8:00 PM
Doors open at 7:00PM
(From All Music.com - Andy Kellman) Hip-hop producer Tall Black Guy specializes in a predominantly mellow and sample-based sound rich with atmosphere and musicality. Counting DJ Premier and Pete Rock as inspirations, and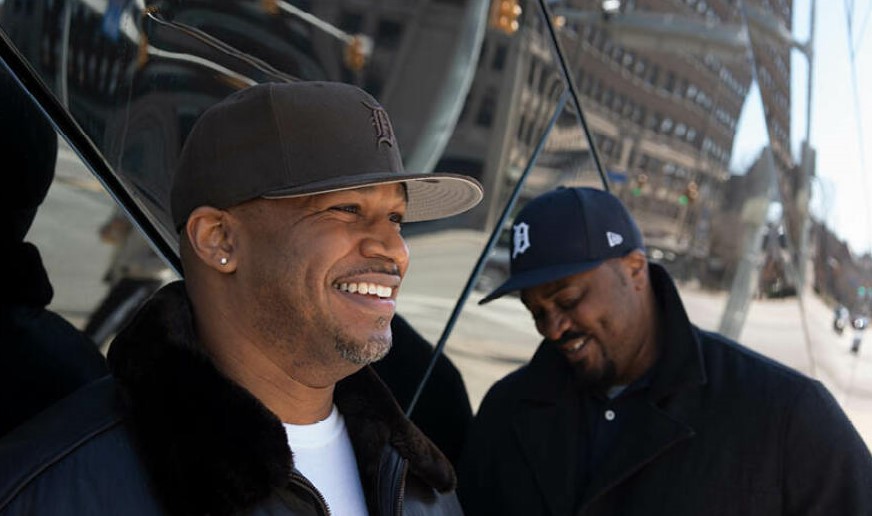 Questlove and BBC DJ Gilles Peterson among his admirers, the native Midwesterner has been operating since the second half of the 2000s with an array of original productions, remixes, edits, and collaborations, throughout which he has been equally adept at working with rappers, singers, and sampled voices.
Zo! + Tall Black Guy - Millennium Stage
(July 3, 2021)

Also . . .
I LOVE FREESTYLE MUSIC TOUR
Warehouse Live
Saturday 7/23/2022 9:00 PM
Doors open at 8:00 PM
Warehouse Live
813 St Emanuel Street
Houston, TX 77003
Directions (Map)
(713) 225-5483
[Disclaimer]
Houston's Weekend Planning Guide participates in various affiliate marketing programs, which means, we receive paid commissions on purchases made through our links to retailer sites.Our editorial content is not influenced by any commissions we receive.
The Art Museum of Texas
@Sugraland Town Square
Established in 2020, Art Museum TX is a not-for-profit institution in Fort Bend County,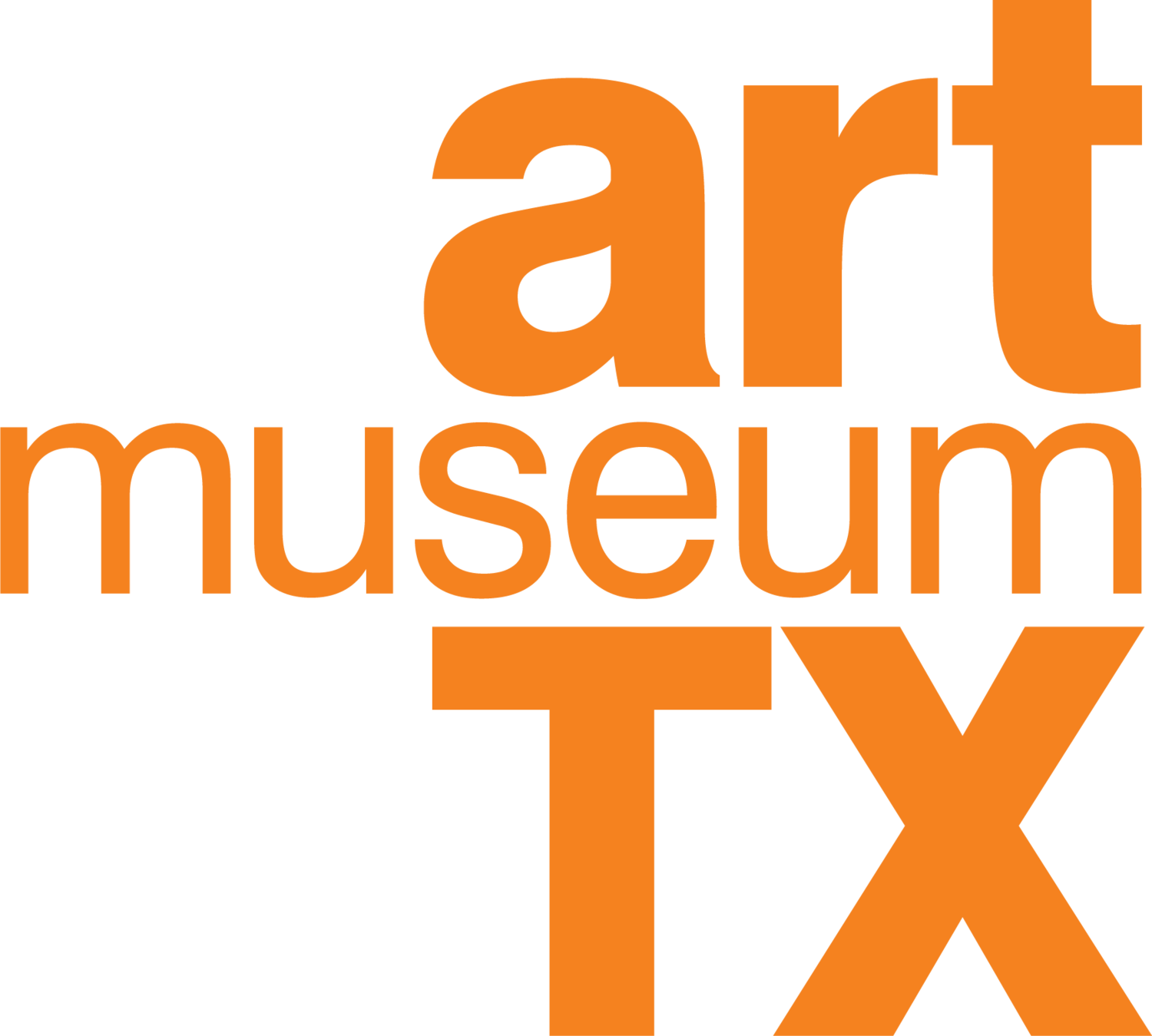 Texas, dedicated to presenting the region's contemporary art to the public. Art Museum TX provides an interchange for visual arts of the present and recent past, presents new directions in art, strives to engage the public, and encourages a greater understanding of contemporary art through education programs.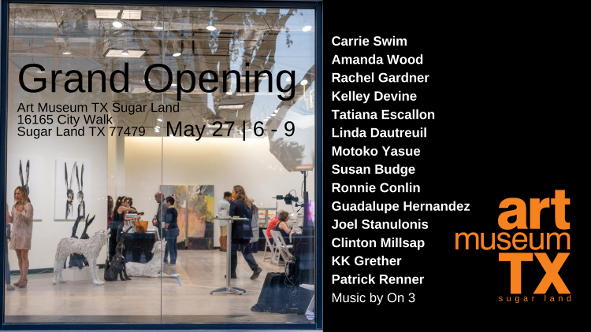 Art Museum TX is a museum dedicated to reaching our Fort Bend area population from one end of the region to the other, reaching throughout the surrounding areas and growing a wider audience. Art Museum TX is introducing art to so many. We bring art to YOU by opening our art space where YOU already frequent! We are in THE NEIGHBORHOOD!
Art Museum TX
16165 CITY WALK
SUGAR LAND TX 77479
Directions
Admission Free
Suggested Donation $5.00
Houston's Online Weekend Entertainment Guide
Looking for that Saturday weekend event and can't find it
try our custom "Google Search"