Houston's Online Weekend Entertainment Guide
Our Weekend Entertainment Picks for Weekend Saturdays
Saturday, July 28th, 2018

Beer Fest U.S.A
@White Oak Music Hall
Saturday 7/28/2018 1:00 PM

Beer is one of the oldest and most widely consumed alcoholic drinks in the world, and the third most popular drink overall after water and tea. Beer is brewed from cereal g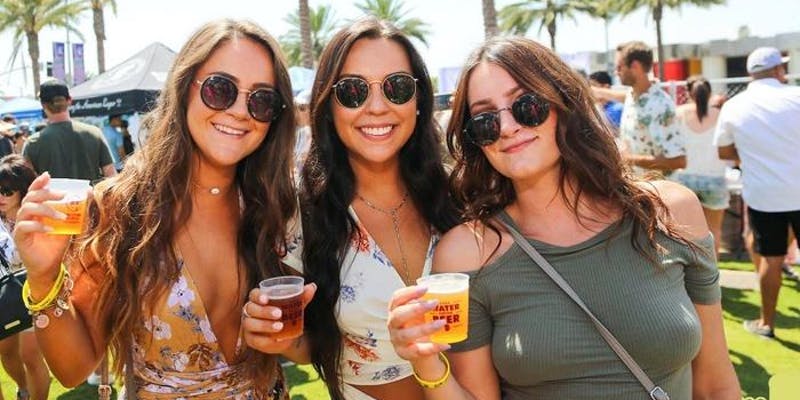 rains—most commonly, malted barley, wheat, corn, and rice are used. During the brewing process, fermentation of the starch sugars in the wort produces ethanol and carbonation in the resulting beer. Most modern beer is brewed with hops, which add bitterness and other flavours and act as a natural preservative and stabilizing agent. In commercial brewing, the natural carbonation effect is often removed during processing and replaced with forced carbonation.
If you're looking a cool venue, check out this weekend's Beer Fest USA at White Oak Music Hall. Turn Up Masters LLC are the organizers for this event.

Get ready to have fun all day long with 20 great food trucks, live bands, djs, and plenty of fun games to play. Did we forget to mention we got BEER ? NOPE. 20 great craft beers for you to enjoy either in the lawn area or the parking lot.

A microbrewery, or craft brewery, produces a limited amount of beer. The maximum amount of beer a brewery can produce and still be classed as a microbrewery varies by region and by authority, though is usually around 15,000 barrels (1.8 megalitres, 396 thousand imperial gallons or 475 thousand US gallons) a year. A brewpub is a type of microbrewery that incorporates a pub or other eating establishment.
Beer Fest U.S.A
White Oak Music Hall - Lawn
2915 N Main St ., Houston, TX
Directions
Saturday 7/28/2018 1:00 PM
view tickets

This weekend seventeen beers and Turn Up Masters LLC say they're still counting. Here are a few brews you will find this weekend.
Tasty Waves Love Street Big Wave Knaha Blonde Wolf Pup Mango Cart Superfuzz Space Dust Kilt lifter Old Man Grumpy American Pale Ale Midway Mango Mosaic Agave Wheat Orange Show Lawnmower Procrastinator Session Dome Fauxm
For info please call +1 713-998-0079
En Vogue
@Houston Arena Theatre
Saturday 7/28/2018 8:30 PM
Timeless! That's what comes to mind the moment the resonant voices of En Vogue pour through the airwaves. With their new single, Rocket, steadily pushing its way onto radio playlists across the country, the ladies are poised for more chart-topping success with the global release of their "Electric Café" album on Entertainment One Music.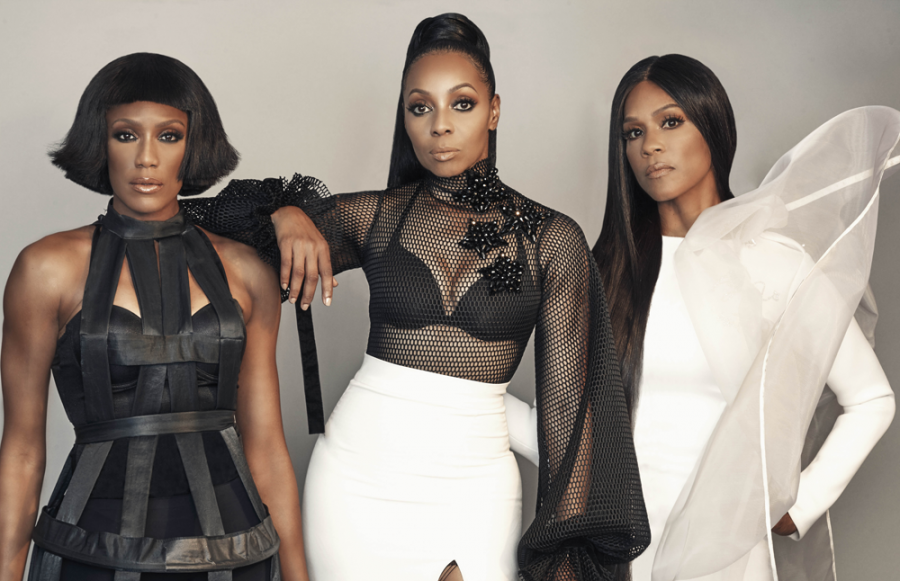 En Vogue, current members Cindy Herron-Braggs, Terry Ellis and Rhona Bennett are recognized as one of the top 5 highest selling American female music groups in history, En Vogue has sold over 20 million albums to date. Their effortless transition into the digital age, complemented by their effortless chic, has garnered the group over 30 million streams and 26 million plus YouTube views on their Top 6 hit singles alone; smashes such as Hold On, Free Your Mind, Never Gonna Get It, Giving Him Something He Can Feel, Don't Let Go, and Whatta Man (feat. Salt N Pepa).
This past April the group presented their most diverse work yet with the release of the album "Electric Café." "We were just looking for a vibe," says founding member Cindy Herron-Braggs of the group's first studio album since 2004. "In the beginning, we were feeling that electronic dance sound, but then the music started to evolve creatively." Electric Café features collaborations with some of today's most sought-after producers and artists, including Ne-Yo, who penned the lead single Rocket with production by Curtis "Sauce" Wilson and Raphael Saadiq, who wrote and produced the smoking hot track, I'm Good.
En Vogue
Houston Arena Theatre
7326 Southwest Fwy.
Houston, TX
Directions
Saturday 7/28/2018 8:30 PM
view tickets
Libby Koch
@Armadillo Palace
Saturday 7/28/2018 9:00 PM
Houstonian Libby Koch makes her way to Armadillo Palace this weekend,
Her music is a blend of acoustic Americana, folk, country, rock, and bluegrass, a la Emmylou Harris or Patty Griffin.
"Too country for country radio, Koch these days would get filed under folk, the same place you find too country for country folks such as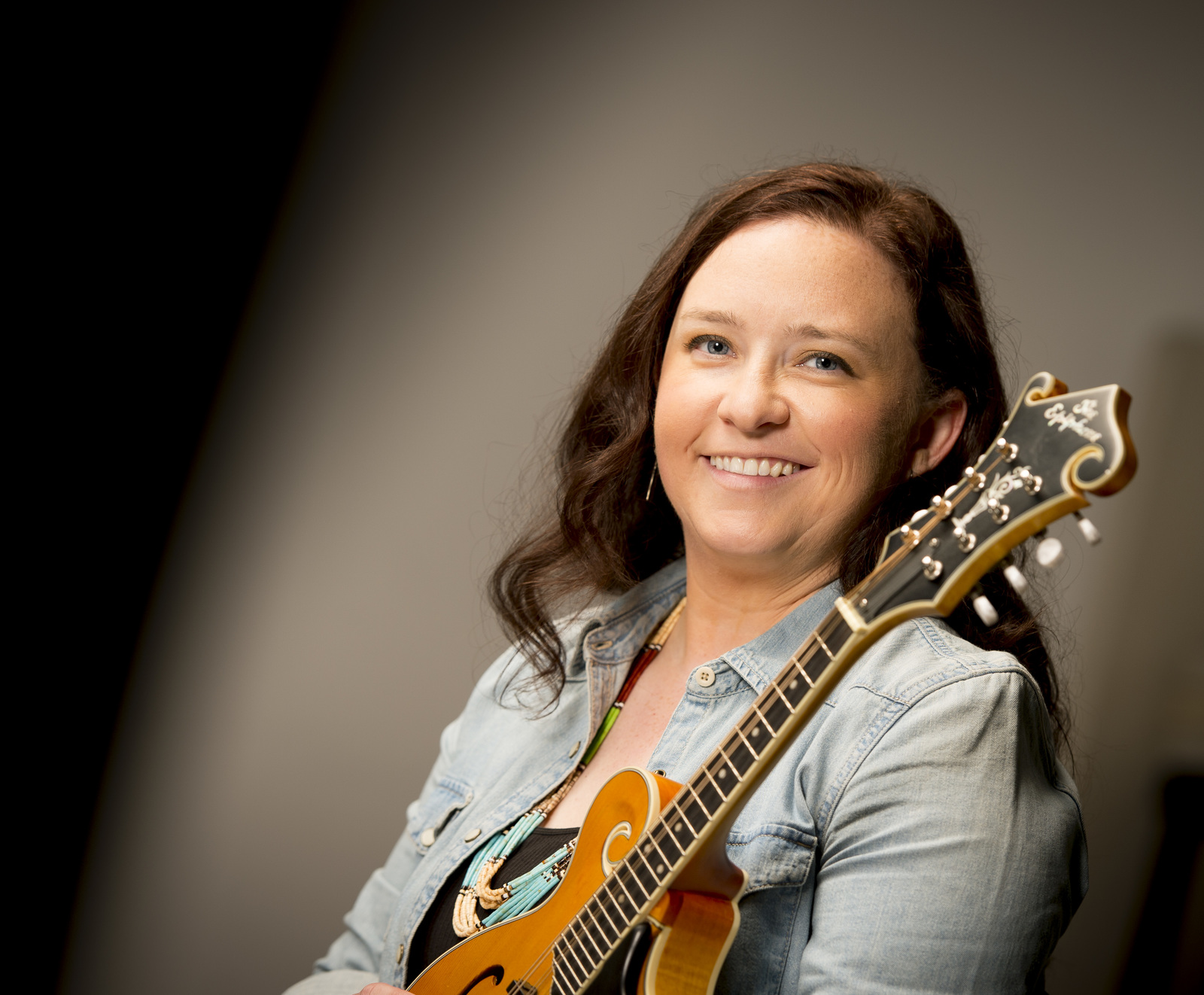 Lucinda Williams. That's country's loss." (Houston Chronicle)
Libby's music draws from a classic Americana blend of country, folk, and rock, with influences from great artists such as Emmylou Harris, Lucinda Williams, Janis Joplin, Patty Griffin, Gillian Welch, and Dolly Parton. Her goal is to make real, honest music that resonates with people.
In 2014, Libby released her fourth studio release, Tennessee Colony, an album about faith, family, and home. She has toured extensively in support of the new record, playing shows at venues, festivals, conferences, private parties, weddings, and house concerts in 22 states and Canada in the past year alone. This year she played the Kerrville Folk Festival's Threadgill Theater, the Falcon Ridge Folk Festival's Emerging Artist Showcase, the Northeast Regional Folk Alliance (NERFA) conference Suzi Wollenberg Folk DJ Showcase and Quad Showcase, WFMT's Folkstage program in Chicago, the Frank Brown International Songwriters' Festival, and she was a Wildflower! Festival Finalist and Songwriter Serenade Semifinalist. In 2013 Libby was named Songwriter of the Year by the Houston Press, and she was an Official Showcase Artist at the Southwest Regional Folk Alliance (SWRFA) conference.
CenterPoint Energy
Presents
Kiefer Sutherland Band
@Miller Outdoor Theatre
Saturday8/11/2018 8:30 p.m.

We all know this man as an actor. A very good actor on his Emmy award winning show 24 and of course his latest television vehicle was "Designated Survivor" that reported had a tough second season ratings-wise, ABC Entertainment announced the series was cancled last May.
But Sutherland moves on with his music and this weeked his band will be performing at Miller Outdoor Theatre.
The multi-talented film and television actor adds singer-songwriter to his extensive resume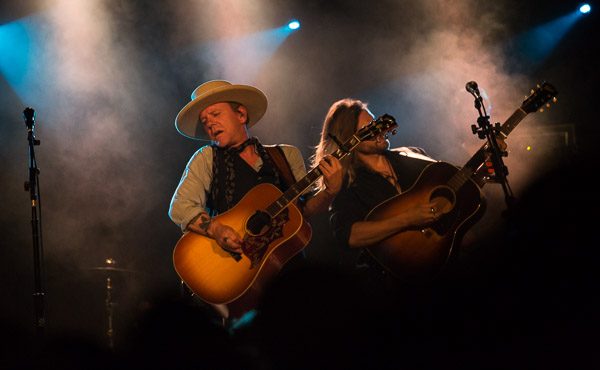 and makes his Miller Theatre debut with his band. Expect a little country, rock, blues and Americana driven by his gritty vocals and anchored by his gift for telling compelling stories.
Musically, his shows encompass country, rock, blues and Americana driven by his gritty vocals and anchored by his gift for telling compelling stories in his songwriting. Though he loves writing and recording, the stage holds a special place in his heart, and for the last three years, he's toured extensively earning the acclaimed actor a reputation as a relentless road warrior. His primary motivation as an artist is the thrill of forging that connection with his audience through the music.
This is a ticketed event for the covered seating area. Free tickets are available (4 per person over age 16 while they last) at the Miller Outdoor Theatre box office the day of the performance between the hours of 10:30 AM-1:00 PM. If tickets remain at 1:00 PM, the box office will re-open one hour before show time to distribute the remaining tickets. As always, open seating on the hill. The shows goes on rain or shine.
Houston's Weekend Planning Guide's Summer Entertainment Guide is now ready for download. It's free for your mobile, laptop or tablet devices.
(click below)
The Homeless Chronicles are the go to pages for service organizations to obtain information as to what is happening in the community (news) to help homeless individuals and families. The blog is also designed to meet the needs of every homeless person with information they can use to help them back to self-sufficiency.[Click here for more]
Looking for that Saturday weekend event and can't find it
try our custom "Google Search"