Weekend Saturdays is updated continuously

Rod Stewart
with Cheap Trick
@Cynthia Woods
Mitchell Pavilion
Saturday 7/02/2022 7:30 PM
Gates Open 6:00 PM

(From All Music.com - Stephen Thomas Erlewine) Over the course of his career, Rod Stewart has been lauded as the finest singer of his generation; he's written several songs that turned into modern standards; he's sung with the Faces, who rivaled the Rolling Stones in their prime; and he's had massive commercial success. He's one of rock & roll's best interpretive singers as well as an accomplished,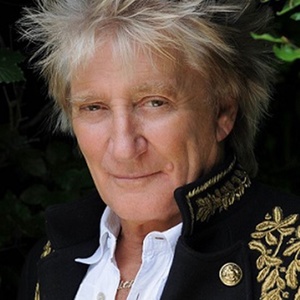 innovative songwriter whose work created a raw, loose, and charming combination of folk, rock, blues, and country. After Stewart became successful, he began to lose the rootsier elements of his music, adapting his style to suit the times, leading to smash hits in the disco, new wave, and MTV eras. Stewart eased into his status as a veteran singer by releasing a series of albums where he crooned The Great American Songbook, but he returned to original material with 2013's Time. The record opened up another act for the rocker, one where he wrote new songs that slyly incorporated modern sounds, a combination that informed such albums as 2021's The Tears of Hercules.
Rod Stewart - Da Ya Think I'm Sexy?
Stewart began his musical career after spending some time as an apprentice with the Brentford Football Club, touring Europe with folk singer Wizz Jones in the early '60s; during this time he was deported from Spain for vagrancy. When he returned to England in 1963, he joined the Birmingham-based R&B group Jimmy Powell & the Five Dimensions as a vocalist and harmonica player. The band toured the U.K. and recorded one single for Pye Records that featured Stewart on blues harp. (Read more @All Music.com)
(From All Music.com - Stephen Thomas Erlewine) Combining a love for British guitar pop songcraft with crunching power chords and a flair for the absurd, Cheap Trick provided the necessary links between '60s pop, heavy metal, and punk. Led by guitarist Rick Nielsen, the band's early albums were filled with highly melodic, well-written songs that drew equally from the crafted pop of the Beatles, the sonic assault of the Who, and the tongue-in-cheek musical eclecticism and humor of the Move.
Cheap Trick - I Want You to Want Me (from Budokan!)
A canny student of '60s rock, Nielsen first worked with bassist Tom Petersson in the band Fuse, who released one album in 1969 before dissolving. Nielsen and Petersson continued working together in several formats until they teamed with drummer Bun E. Carlos and vocalist Robin Zander to form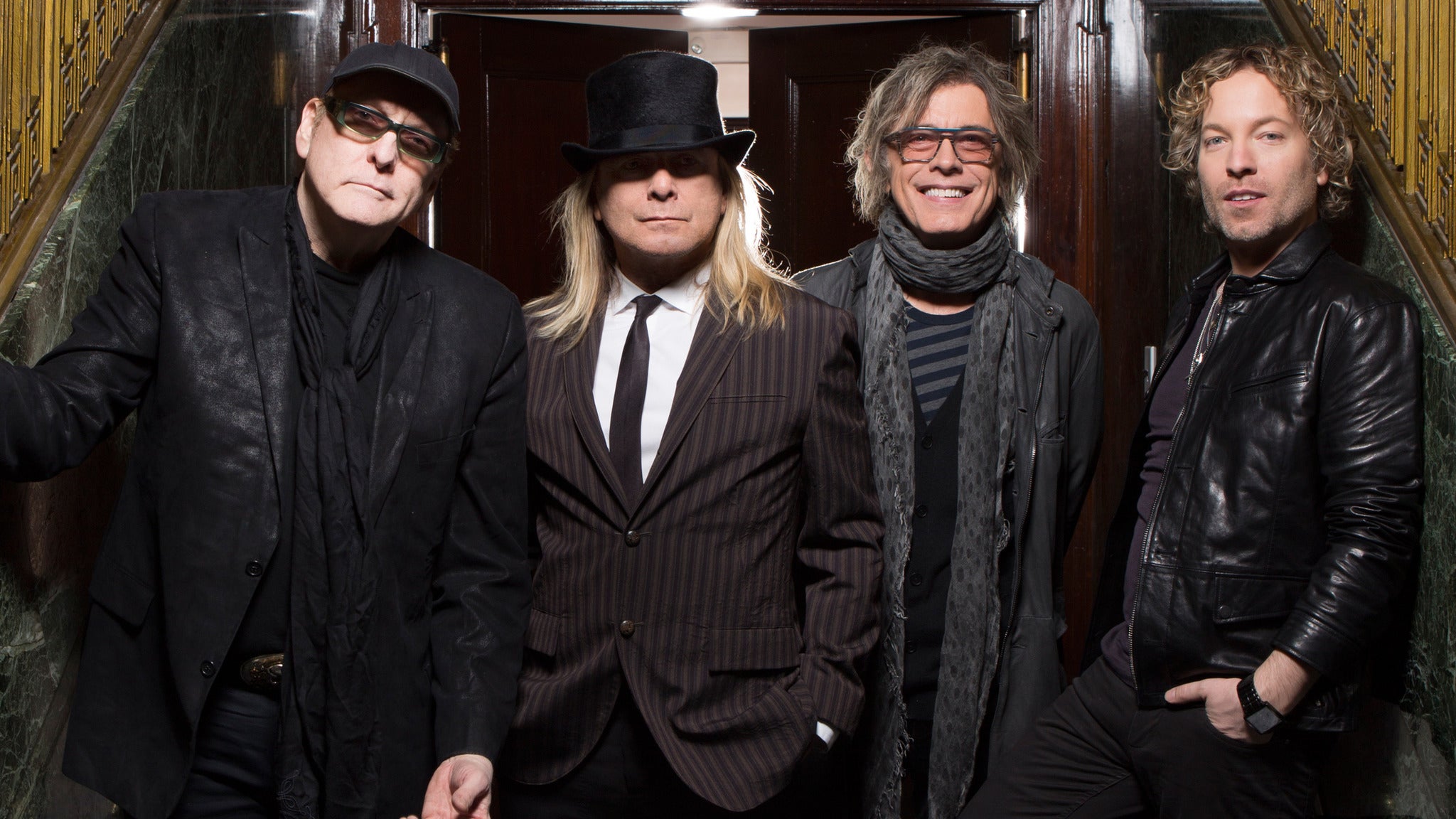 the definitive lineup of Cheap Trick in 1975. After developing a cult following after three outstanding albums -- 1977's Cheap Trick and In Color and 1978's Heaven Tonight -- and relentless touring, Cheap Trick scored an unexpected hit with 1978's At Budokan, a live album originally issued only in Japan that became their international breakthrough. Glossier production and fuzzy creative direction sapped the band's spirit on most of their work of the '80s, despite the commercial success of 1988's Lap of Luxury and its Number One single "The Flame." (Read more @All Music.com Click Here)
Cynthia Woods Mitchell Pavilion
2005 Lake Robbins Drive
The Woodlands, TX 77380
Directions (Map)
(281) 364-3010
100% Money-Back Ticket Guarantee
Tickets for Weekend Houston's Planning guide is provided by Ticket Liquidator a resale marketplace, not a box office or venue. Prices may be above or below face value. Your seats are together unless otherwise noted. If problems with our affiliate call us (832) 304-0701
The Quebe Sisters
with special guests
Big Cedar Fever
@The Heights Theatre
Saturday 7/2/2022 8:00 PM
Doors Open 7:00 PM
With over fifteen years of touring to date, The Quebe Sisters have delivered their authentic triple fiddle and three-part harmony sound to the concert halls and festivals of North America and Europe.

Grace, Sophia, and Hulda Quebe front an innovative Progressive Western Swing band of archtop guitar, upright bass, fiddles and sibling harmony. The Dallas-based five-piece presents a unique Americana blend of Western Swing, Jazz-influenced Swing, Country, Texas-Style Fiddling, and Western music.

"We differentiate our music as 'Progressive Western Swing' from simply 'Western Swing' because we aren't trying to sound just like Bob Wills," Grace Quebe explains.
"Instead, we continue his vision, playing the style he pioneered in an authentic way by incorporating new genres and songs, interpreting them using our own unique voice through Country instrumentation."

The band's stripped-down acoustic instrumentation breathes new life into seasoned sounds once found in Texas dance halls and honky-tonks. Grace continues, "To us, preserving the tradition of Western Swing isn't about keeping something alive like a relic. Western Swing has always been about innovation."
The Quebe Sisters - Summer of Roses
Innovation has led the sisters to channel the musical connection between danceability and emotiveness, combining old sounds with new feelings and old feelings with new sounds. It's not nostalgia that drives the band as purveyors of Western Swing, but the aspiration to take the music back to its roots and sustain the spirit of Swing.

Combine the musical stylings of The Mills Brothers, Ray Price, Count Basie, Willie Nelson, and you have none other than The Quebe Sisters.
Big Cedar Fever
Big Cedar Fever is a string swing band out of central Texas that specializes in Western swing and jazz. Three part harmonies and tight musical arrangements draw listeners in, only to be taken away by the classic style and lyrics that recall another time and place.
Formed in January of 2018, the trio includes Georgia Parker on jazz-box guitar, Ian Lee on fiddle, and Nick Lochman on the upright bass. With all three sharing vocal duties and trading instrumental solos, this is a group whose constant harmony is right up there with their prowess as a dance band. The up-and-comers have played host to crowds of Lindy hoppers, Texas two-steppers, and Western swing dancers. In their short time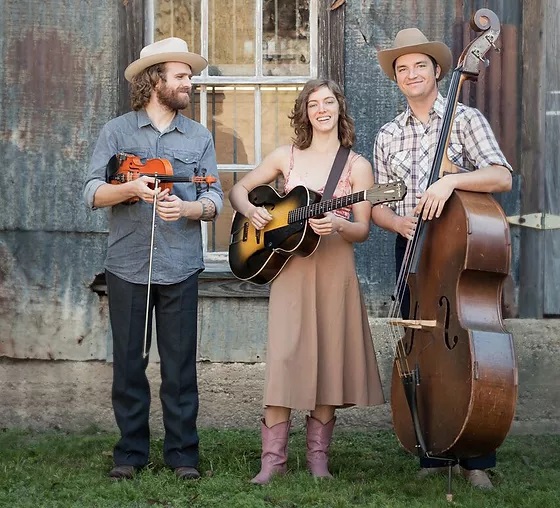 together they have also been at home in listening room environments, providing intimate sets that showcase a true love for the history of the music.
Ms. Georgia Parker's deep catalog of classic songs, knowledge of the writers behind them and original material can entertain for hours. Her writing style is influenced by many greats such as Bob Wills, Willie Nelson and Peggy Lee but none have had a greater influence than that of fellow Texan, Cindy Walker. Parker's performances include several hits written by Walker such as, "Bubbles in My Beer," "I Hear You Talkin'," and "It's All Your Fault." Parker is an accomplished bass player as well. She's played with many bands including Al Dressen's Super Swing Revue, Banshee Tree, The Lonesome Heroes and Bottom Dollar String Band.
Ian Lee is a fiddle player of over twenty years hailing from Wimberley, TX. At the age of 5, Lee made up his own mind to become a violinist. He became interested in Western swing and jazz over the last ten years and his greatest influence comes from Stuff Smith. Although his fiddle playing is top notch, Lee's vocal style is equally brilliant. He's got a smooth, silky yet strong voice perfectly suited to the style. His writing style harkens back to early jazz and the beginning of Western swing with echoes of Milton Brown and His Musical Brownies, whose members included the great Bob Wills.
Nick Lochman plays upright bass for the trio and hails from Boerne, TX, in the Texas Hill Country. As a musician of twenty-plus years - first as a drummer, turned guitarist, turned upright bass player - rhythm has been a motif throughout Lochman's career. A typical Big Cedar Fever performance will include at least a few improvised bass solos, many times trading bars with fiddle player Ian Lee. Lochman developed a love for songwriting as well while leading a bluegrass band in the early 2000's called The Crystal Creek Boys. His writing influences include Willie Nelson, Hank Williams and Tommy Duncan of Bob Wills's Texas Playboys.
Summer Symphony Nights
@Miller Outdoor Theatre
Saturday 7/2/2022 8:30 PM
Enjoy music under the stars with this free Houston Symphony performance at Miller Outdoor Theatre. Conductor Christian Reif leads Errollyn Wallen's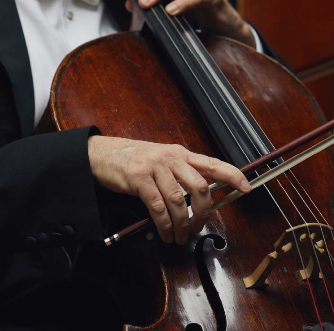 stirring Mighty River and Copland's high-spirited Rodeo, which ends with the famous "Hoe Down." And, experience Dvořák's brooding and dramatic Symphony No. 7, a remarkable masterpiece often deemed his greatest symphony.
Miller Outdoor Theatre
Hermann Park
6000 Hermann Park Dr
Houston, TX 77030
Directions click here
(832) 487-7102
[Disclaimer]
Houston's Weekend Planning Guide participates in various affiliate marketing programs, which means, we receive paid commissions on purchases made through our links to retailer sites.Our editorial content is not influenced by any commissions we receive.
The Art Museum of Texas
@Sugraland Town Square
Established in 2020, Art Museum TX is a not-for-profit institution in Fort Bend County,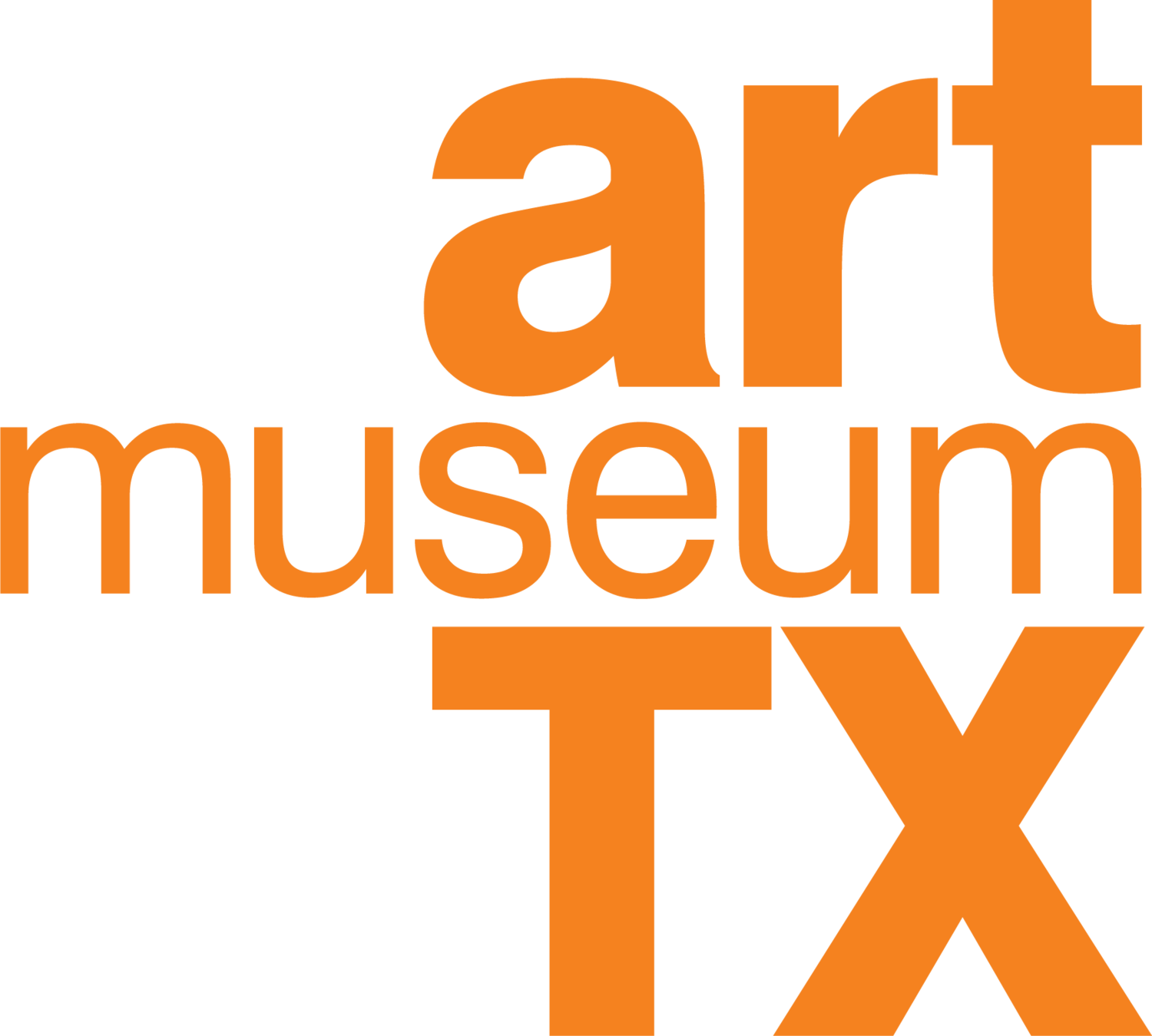 Texas, dedicated to presenting the region's contemporary art to the public. Art Museum TX provides an interchange for visual arts of the present and recent past, presents new directions in art, strives to engage the public, and encourages a greater understanding of contemporary art through education programs.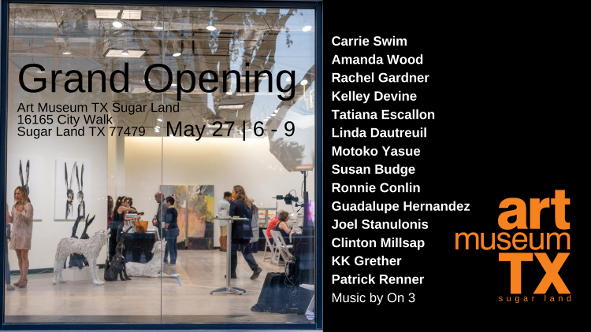 Art Museum TX is a museum dedicated to reaching our Fort Bend area population from one end of the region to the other, reaching throughout the surrounding areas and growing a wider audience. Art Museum TX is introducing art to so many. We bring art to YOU by opening our art space where YOU already frequent! We are in THE NEIGHBORHOOD!
Art Museum TX
16165 CITY WALK
SUGAR LAND TX 77479
Directions
Admission Free
Suggested Donation $5.00
Houston's Online Weekend Entertainment Guide
Looking for that Saturday weekend event and can't find it
try our custom "Google Search"