Weekend Saturdays is updated continuously

Saturday 7/30/2022
Doors Open 7:00 PM
(From All Music.com) An artist unafraid to bare her soul and follow her muse anywhere, Cat Power's Chan Marshall pens emotionally unflinching songs and performs them with strength and vulnerability. Her earliest albums, such as 1996's What Would the Community Think,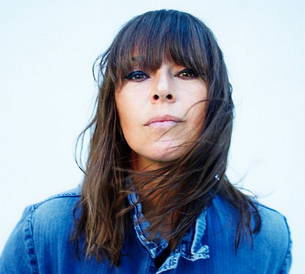 reflected the influence of New York's experimental rock scene. As time went on, however, the folk, blues, and soul music she was raised on made themselves known on 1998's Moon Pix and 2006's The Greatest, which featured performances by Memphis soul legends. Though Marshall's respect for her roots made her a gifted interpreter on albums like 2008's Jukebox and 2021's Covers, her music never felt stuck in the past. As she added electronics on 2012's Sun and released one of her starkest albums yet with 2018's Wanderer, she established herself as one of the 21st century's most acclaimed singer/songwriters and paved the way for like-minded artists such as Mitski, Snail Mail, and Angel Olsen.
Cat Power - I'll Be Seeing You
Chan (pronounced "Shawn") Marshall was born Charlyn Marie Marshall in Atlanta, Georgia on January 21, 1972. Marshall's father was a blues musician, but her parents divorced when she was young, and she spent much of her nomadic childhood moving back and forth between her father, her mother, and her grandfather. She grew up singing hymns while attending church with her grandmother, and wrote her first song when she was in fourth grade. Meanwhile, she immersed herself in the Otis Redding, Rolling Stones, and Credence Clearwater Revival albums in her stepfather's collection; in her teens, she listened to Siouxsie and the Banshees and the Cure.
When Marshall was 16, she moved in with her father in Atlanta, and by 18 she had dropped out of high school and settled on her own. She became a part of the city's indie rock scene and played with several bands before forming a group called Cat Power. The name came from a trucker's cap emblazoned with "Cat Diesel Power" that Marshall spotted while working at a pizza joint. She later took Cat Power as her solo performing moniker. In 1992, Marshall moved to New York City with a former member of her band, who also introduced to the city's experimental music community. She began playing semi-improvised shows, and in 1993 befriended the band God Is My Co-Pilot, who released Cat Power's debut single "Headlights" b/w "Darling Said Sir" that year on their Making of Americans label. A gig opening for Liz Phair made fans out of Two Dollar Guitar's Tim Foljahn and Sonic Youth's Steve Shelley, both of whom volunteered to help her make an album. In December 1994, they recorded 20 songs in a single day at a New York basement studio. The recordings were split into two releases: October 1995's mini-album Dear Sir, a raw outing that balanced cathartic original songs with covers of songs by Tom Waits and This Kind of Punishment, and March 1996's Myra Lee, which appeared on Shelley's Smells Like Records label and featured some gentler songs alongside Marshall's outbursts. Read more @All Music.com
HOB Houston
in GreenStreet
1204 Caroline St.
Houston, TX
(888) 402-5837
Directions (Map)
Deniz Love with Montclair
and Max Diaz
"Over the Edge Tour"
@The Heights Theatre
Saturday 7/29/2022 8:00 PM
Doors Open 7:00 PM
Lobby Open 6:00 PM
Deniz Love brings a much needed new perspective to the world of indie-pop, tapping into his multicultural heritage and diverse tastes to share his message of love. A dual-citizen of The United States and Turkey, Deniz has taken an unusual path to the brink of indie stardom. Now, with the release of his most compelling material to date, the Houston based artist is poised to reach his largest audience yet.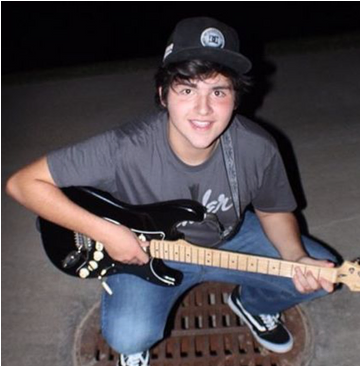 Before launching his career in music, Deniz was a top ranked Division one college soccer player. His natural gift for the beautiful game allowed him to travel the world extensively, meeting people from every walk of life, and listening to their stories. These years of travel set the stage for the border-defying style that would later come to define his music. Deniz was on his way to going pro, training with MLS's Houston Dynamo when his career was abruptly cut short by a devastating injury. It would prove to be a blessing in disguise, however, as it offered Deniz the opportunity to find his true purpose in life - music.
Songwriting offered Deniz an opportunity to heal - to become more aware of his innermost emotions and his place in the world. Fueled by a desire to bring people together, he began pouring all of his energy into jubilant indie pop songs. The response from fans and critics was overwhelming. Described as the "Texas Favorite" by MTV, he earned praise for his breakthrough single, "Think Less, Feel More", collecting positive comparisons to The 1975 and Dayglow. The deeply personal nature of his writing, however, gives him a style unlike anything else. Since then, Deniz and his band have continued to build momentum, completing a sold out tour opening for Hotel Ugly.

Deniz's debut EP 'Between The Tides' was released in late 2021. A collection of sweeping songs exploring love, identity, and the beauty of the sea, it is the perfect example of what makes Deniz so special. With a steady stream of new content expected for 2022 and beyond, Deniz Love is ready to make a meaningful impact on the modern music world.
Max Diaz is an independent Artist/ singer song writer Based in Houston Texas. Max writes, records, and fully self produces everything he releases. Blending the combinations between Indie and Alternative Rock, Max is Paving the way for a Defined sound in his Music. Max is currently working on his upcoming album apart from his multiple singles, and A full Cover EP. As Max continues to Grow and create, all he wants to express in his motto is - " music speaks, it doesn't matter what you look like or who you are, it's a universal language that should be enjoyed by everyone.
Rebelution
"Good Vibes
Summer Tour"
@White Oak Music Hall
Lawn
Saturday 7/30/2022
Doors Open 5:00 PM
(From rebelutionmusic.com) Over the past 16 years, Rebelution has had nearly everything a band could ask for: chart-topping albums, hundreds of millions of streams, a GRAMMY nomination, even their own festival in Jamaica. The only thing they haven't had, it seems, is time.
This weekend in Bayou Place in the Bayou Music Center fans can make the time to see Eric Rachmany, vocals and guitar, Rory Carey on keyboards, Marley D. Williams on bass and Wesley Finley on drums.
"When COVID hit, we found ourselves in uncharted territory," says frontman Eric Rachmany. "Suddenly we were just sitting still, which was a completely new experience for us."
Difficult as it was to leave the road behind, pressing pause proved to be a blessing in disguise for the band, one that led to their captivating new album, In The Moment. Recorded remotely in the midst of the coronavirus pandemic, the collection is deliberate and wide-ranging, infusing the quartet's soulful, exhilarating brand of modern reggae with addictive pop hooks, alt-rock grit, and hip-hop grooves. The performances here are bold and self-assured, and the production is equally ambitious, drawing on swirling reverb and trippy delay to create an immersive sonic universe that's both futuristic and vintage all at once. Strip away the intoxicating atmospherics, though, and what remains is a work of profound reflection, a probing, revelatory meditation that balances joy and introspection in equal measure as it contemplates the meaning of time and how to spend what precious little of it we have.
Rebelution - "Feeling Alright"
Live at Red Rocks
"After 16 years, we definitely needed a little time off," says Rachmany. "We had no idea it would be this much time off, though."
Rachmany had no idea just how profoundly life-changing his time away from the road would be, either. During the band's extended hiatus, he got married and welcomed his first child into the world, and for the better part of a year, he and his family lived in his wife's native Guam, diving deep into the culture of the island and embracing the local pace of life.
"Living in a little village on an island with my wife and newborn son, I was just soaking in the vibes," says Rachmany. "I found myself drawn to a lot of island-sounding songs during that time, a lot of slow-tempo, major key, lovers rock kind of stuff."
As he learned to slow things down, Rachmany found himself struck both by how far he'd come and how quickly it had all flown by. It felt like just yesterday he was starting a band with his UCSB classmates, and now here he was almost 20 years later with a family of his own and one of the most successful reggae groups of the 21st century.
"Whenever I started to write, this notion of time kept coming up over and over again in the lyrics," Rachmany explains. "Getting older, seeing the next generation be born and start to grow up, it can feel a little scary how fast everything moves, but you have to just keep reminding yourself to be present and make the most of every moment."
White Oak Music Hall
2915 N Main Street
Houston, TX 77009
Directions (Map)
Phone: (713) 237-0370
100% Money-Back Ticket Guarantee
Tickets for Weekend Houston's Planning guide is provided by Ticket Liquidator a resale marketplace, not a box office or venue. Prices may be above or below face value. Your seats are together unless otherwise noted. If problems with our affiliate call us (832) 304-0701
Ted Nugent
@Warehouse Live
Saturday 7/30/2022 8:00 PM
Doors Open at 7:00 PM
(From All Music.com - Greg Prato) Ted Nugent is a stalwart American hard rock singer, songwriter, and guitarist who is as divisive as he is legendary. Throughout his lengthy career, the Motor City Madman has reveled in the controversy and criticism that always seem to follow in his path -- his pro-right-wing beliefs and pro-gun advocacy have caused condemnation from his detractors -- but his wildman persona and knack for penning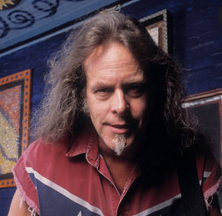 arena rock anthems made him one of the biggest rock stars of the late '70s and early '80s. Emerging in the 1960s with the psych-rock combo the Amboy Dukes, who scored big in 1968 with the single "Journey to the Center of the Mind," Nugent eventually went solo, issuing multi-platinum albums like Cat Scratch Fever and Double Live Gonzo! After finding success in the early '90s with the rock supergroup Damn Yankees, Nugent began exploring other media outlets, starring in his own outdoor television program, hosting reality shows, and becoming a prominent voice in the right-wing community, even going so far as to hint at presidential aspirations. During this time he also continued to perform live and release new material like 2007's Love Grenade, 2014's Shutup & Jam!, 2018's Music Made Me Do It, and 2022's Detroit Muscle.
Ted Nugent - Cat Scratch Fever
Born on December 13, 1948, in Detroit, Michigan, Nugent became interested in rock & roll early in the game, picking up the guitar as a youngster, while his disciplinarian father passed his beliefs down to Nugent. In the '60s, Nugent formed his first bands (including Royal High Boys and Lourdes), drawing inspiration from such British blues-rockers as the Rolling Stones and the Yardbirds. But it wasn't until the formation of the Amboy Dukes that the Nuge got his first taste of stardom (it was also around this time that Nugent began playing a Gibson Byrdland guitar, a model that would be instantly associated with him throughout his career). The other members of the group didn't exactly share Nugent's clean-living lifestyle, as proven by their psychedelic hit single "Journey to the Center of the Mind," which Nugent claimed he didn't know at the time was about being "under the influence." The band managed to issue several albums throughout the late '60s -- 1967's self-titled debut, 1968's Journey to the Center of the Mind, and 1969's Migration -- as the group fit in well with other high-energy rock bands that emerged from the Motor City, the MC5 and the Stooges in particular. Read more @All Music.com (Click Here)
Warehouse Live
813 St Emanuel Street
Houston, TX 77003
Directions (Map)
(713) 225-5483
[Disclaimer]
Houston's Weekend Planning Guide participates in various affiliate marketing programs, which means, we receive paid commissions on purchases made through our links to retailer sites.Our editorial content is not influenced by any commissions we receive.
The Art Museum of Texas
@Sugraland Town Square
Established in 2020, Art Museum TX is a not-for-profit institution in Fort Bend County,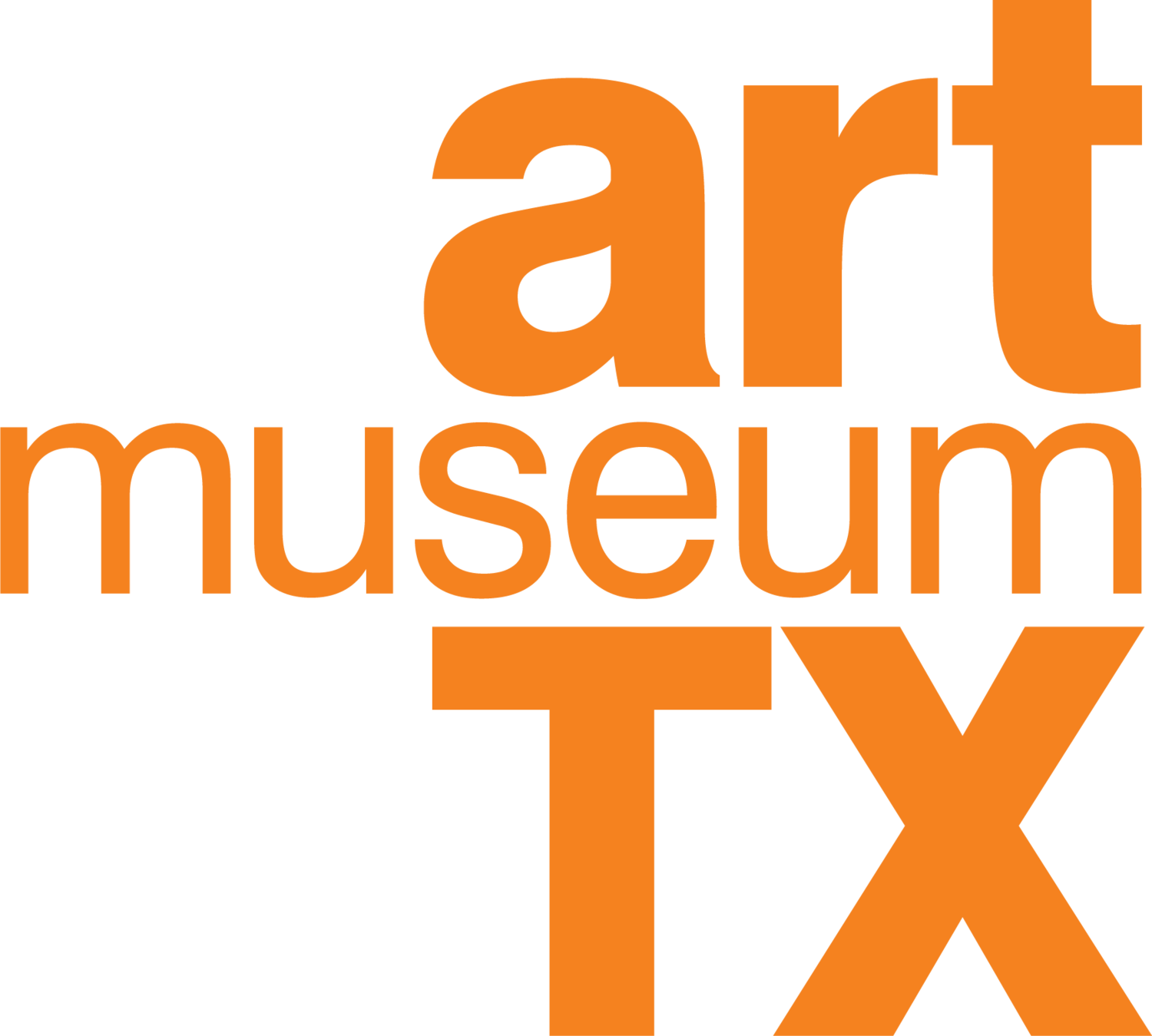 Texas, dedicated to presenting the region's contemporary art to the public. Art Museum TX provides an interchange for visual arts of the present and recent past, presents new directions in art, strives to engage the public, and encourages a greater understanding of contemporary art through education programs.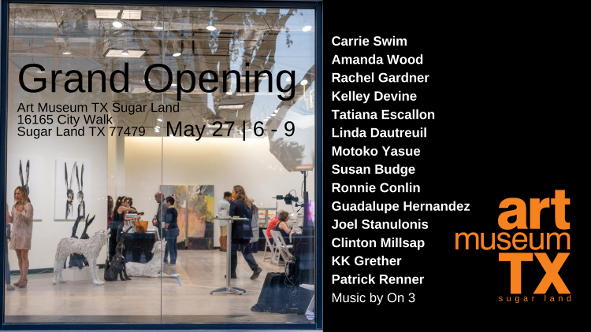 Art Museum TX is a museum dedicated to reaching our Fort Bend area population from one end of the region to the other, reaching throughout the surrounding areas and growing a wider audience. Art Museum TX is introducing art to so many. We bring art to YOU by opening our art space where YOU already frequent! We are in THE NEIGHBORHOOD!
Art Museum TX
16165 CITY WALK
SUGAR LAND TX 77479
Directions
Admission Free
Suggested Donation $5.00
Houston's Online Weekend Entertainment Guide
Looking for that Saturday weekend event and can't find it
try our custom "Google Search"