Weekend Saturdays is updated continuously

Koe Wetzel
@Cynthia Woods
Mitchell Pavilion
with Kolby Cooper and Pecos and The Rooftops
Saturday 06/11/2022 7:30 PM
Gates at 6:30 PM
Some artists break one or two rules. Koe Wetzel breaks pretty much all of them.

This weekend Wetzel is in The Woodlands at Cynthia Woods Mitchell Pavilion.
The Texas-born singer, songwriter, guitarist, and producer kicks out hard rock hooks with a twang bred in rough and tumble dives, yet meant for stadium stages. For as much as he unapologetically trailblazes between grunge, country, Americana, and damn near everything else under the sun, this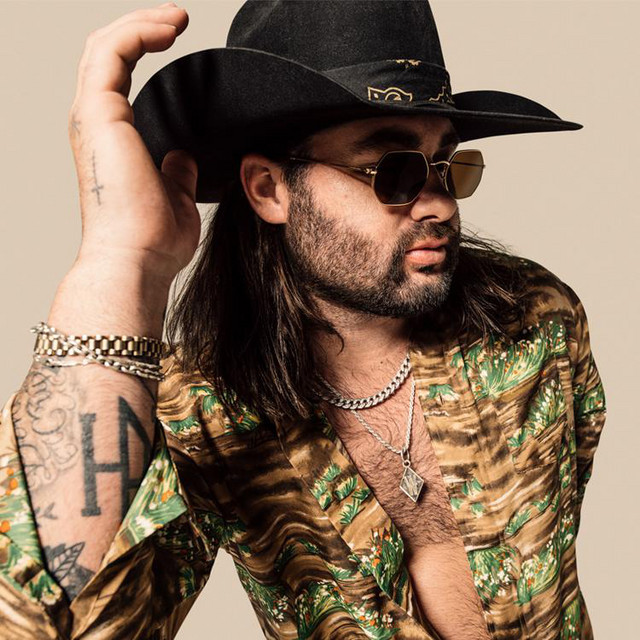 maverick broke through the old-fashioned way—he busted his ass. Since 2015, he has quietly sold over 200,000 units independently, cranked out 100 million streams and views, and went from playing bars with chicken wire in front of the stage to hosting and headlining his own packed-to-the-gills Koe Wetzel's Incredible Music Festival surrounded by fireworks and thousands of screaming fans.
On his third album and debut for Columbia Records, Koe continues to set the rulebook on fire by simply being himself…
"We live what we write, man," he exclaims. "I don't make anything up. Everything I'm singing is true. Authenticity is the most important thing to me. All of the music is me."
Koe Wetzel - April Showers
He began "living" music as a kid. Hailing from Pittsburg, TX, he accompanied mom as she performed on the Opry circuit. As they went town-to-town, he watched his mother belt out country classics from the side of the stage. Grandpa introduced him to Creedence Clearwater Revival. Meanwhile, dad bumped hip-hop gems from The Notorious B.I.G., Tupac, and 50 Cent. In addition to listening to Garth Brooks, Johnny Cash, George Jones, and Willie Nelson, he developed a passion for alternative rock. In eighth grade, a cousin shared an iPod playlist and opened Koe's eyes to Smashing Pumpkins, Soundgarden, and Nirvana. "I turned into a rock head," he smiles.
(Read more @ koewetzelmusic.com Click Here)
Cynthia Woods Mitchell Pavilion
2005 Lake Robbins Drive
The Woodlands, TX 77380
Directions (Map)
(281) 364-3010
Jesse McCartney
The New Stage Tour
White Oak Music Hall
Downstairs
Saturday 6/11/2022 7:00 PM
(From All Music.com Matt Collar) Singer and actor Jesse McCartney is known for many film and TV roles, as well as his upbeat melodic pop. Following his early acting work, including the role of JR Chandler on All My Children, McCartney gained wider fame as a member of the boy band Dream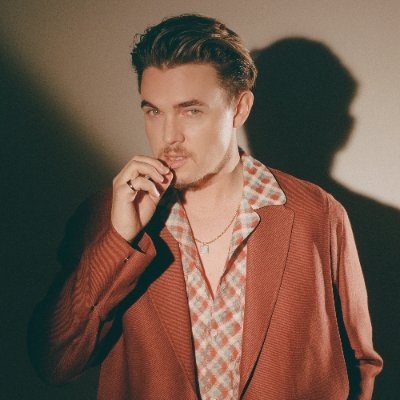 Street. He embarked on his own solo music career with 2004's Beautiful Soul, which hit number 15 on the Billboard 200. More Top 20 albums followed, including 2006's Right Where You Want Me and 2008's Departure. McCartney also launched his own Eight0Eight Records on which he released 2014's In Technicolor. He has continued to balance music and acting, appearing on TV shows like Summerland and Greek, and voicing roles in animated productions like Theodore in Alvin and the Chimpmunks and Nightwing in Young Justice. Following his appearance in the 2002 season of The Masked Singer, he released his fifth studio album, New Stage.
Jesse McCartney - Beautiful Soul
Born in 1987 in Ardsely, New York, Jesse McCartney was a child performer dynamo, singing on Broadway and landing an acting gig on All My Children before even joining his first boy band, a feat that came at the age of 12. Teen poppers Dream Street scored a platinum album with their self-titled debut before spinning off the careers of Chris Trousdale and McCartney himself, who started contributing music to children's films like Cinderella Story ("The Best Day of My Life"), Stuck in the Suburbs ("Good Life"), and Ella Enchanted, for which he performed a version of Elton John's "Don't Go Breaking My Heart" with star Anne Hathaway.
(Read more at All Music.com Click Here)
White Oak Music Hall
2915 N Main Street
Houston, TX 77009
Directions (Map)
Phone: (713) 237-0370
Justin Hayward
with Special
Guest Mike Dawes
@The Heights Theatre
Saturday 6/11/2022 8:00 PM
Doors Open 7:00 PM
Justin Hayward's renowned, highly successful career in music is now in its fifth decade. The timeless troubadour is best known as the vocalist, lead guitarist and composer for the iconic Moody Blues, whose hits include the masterful "Nights in White Satin," "Tuesday Afternoon," "Question," "The Voice" plus other classic, era and genre-defining hits. These laid the foundation for the incredible success story of the Moody Blues – as well as Hayward's solo work – which continues to this day.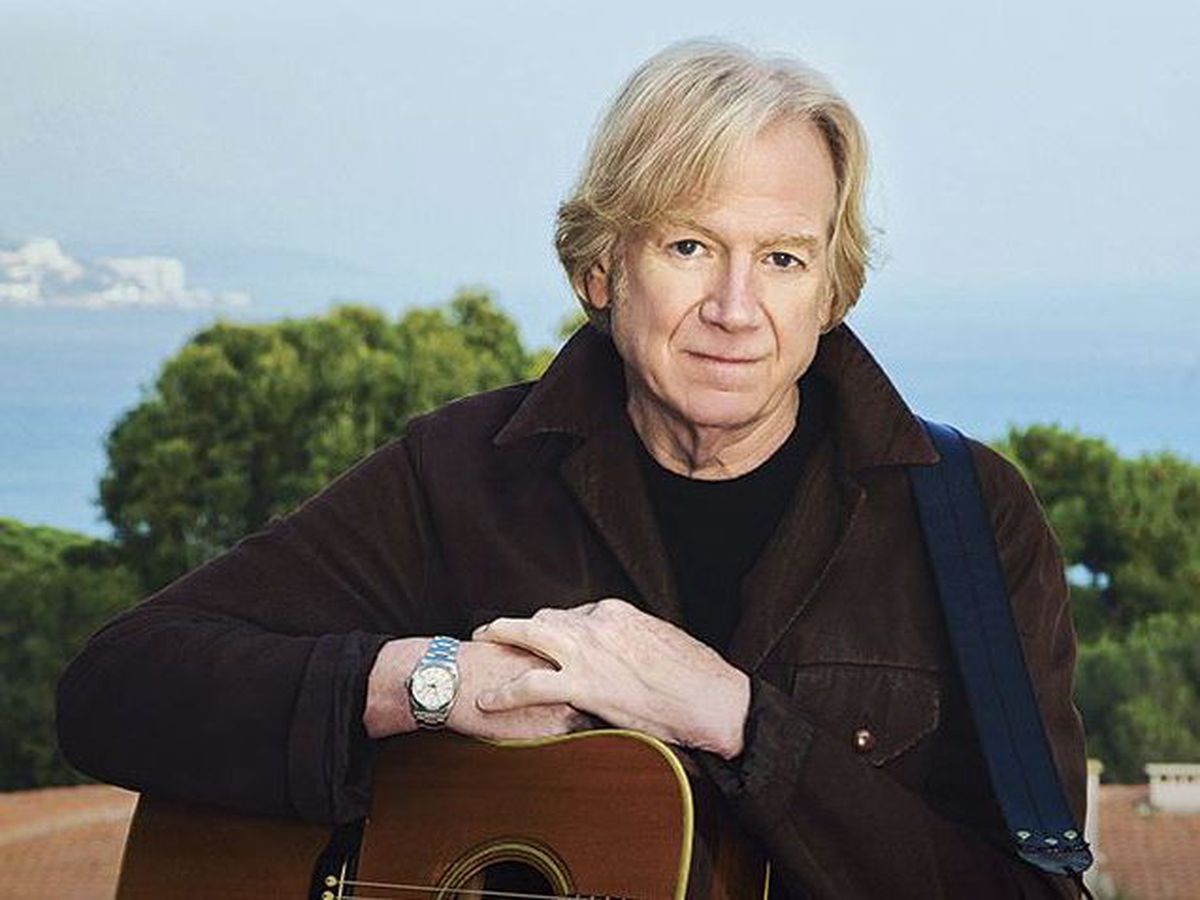 Born and brought up in Swindon in the UK, Hayward's interest in music started when he was five years old and bequeathed with his grandfather's collection of 78 rpm recordings. Having taught himself to play the ukulele, Hayward soon progressed to guitar and by his early teens he was playing in local groups. Upon leaving school at 17 he answered an advertisement in the Melody Maker newspaper and successfully auditioned for UK rock and roll hero Marty Wilde. Hayward credits Wilde with encouraging him to become a songwriter; he made several recordings with the 'Wilde Three' and appeared with them at the London Palladium.

Once he established himself as a songwriter in his own right, he joined the Moody Blues in the summer of 1966. Hitting his stride immediately with the single "Fly Me High," he followed it up with the hit songs "Nights in White Satin" and "Tuesday Afternoon" from the seminal album Days of Future Past. The Moody Blues would go on to sell 70 million albums worldwide, which includes 18 platinum and gold LPs. They were inducted into the Rock and Roll Hall of Fame in 2018.
Although the Moodies continued to record and tour at the highest level, Hayward also found time to create several solo albums such as Songwriter, Night Flight, Moving Mountains and The View From the Hill. He hit the Top Ten globally in 1978 with "Forever Autumn" – created for Jeff Wayne's War of the Worlds album. Hayward then took to the stage – for five years, from 2005 – 2010, and starred in its spectacular live stadium production.
His album of new songs Spirits Of The Western Sky (2013) was followed by a 'live in concert' DVD 'Spirits…Live', which reached No. 1 on the Billboard Video chart. 2016's All The Way followed - a compilation of Hayward's solo work and live performances of Moody Blues classics -- and the 2020 released digital EP One Summer Day/My Juliette, featuring two brand new songs. Also noteworthy: Hayward's recent "Tuesday Afternoon" video series featuring deep cuts from The Moody Blues and from his solo career.
Justin Hayward, Story In Your Eyes, East Greenwich RI, September 26, 2021
Special guest Mike Dawes will perform an opening set, as well as play guitar in Hayward's band. Dawes is hailed as one of the world's finest and most creative modern fingerstyle guitarists.
Ebi
The Love Project
@Smart Financial Center
Saturday 6/11/2022 7:30 PM
Ebrahim Hamedi, known better as "Ebi" to his millions of fans across the world. His legendary satin, yet incredibly powerful voice has established Ebi as a Legendary Iranian Singer for the ages.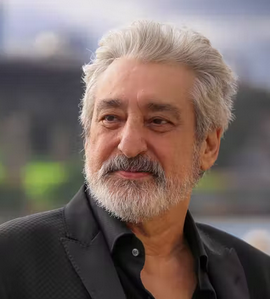 Throughout his 50 year career, Ebi has released over 30 albums, and closer to 100 singles, performed sold out shows across the world, and continuously released an endless string of hits, transcending Ebi's fan base through 3 generations of Iranians worldwide.
Since the Islamic revolution, Ebi's music has been illegal to play in Iran, yet his audience is ever growing, both inside, and outside of his birth country. This is manifested by 5 decades of touring the globe, performing for millions of fans, selling out some of the most prestigious venues in the world.
[Disclaimer]
Houston's Weekend Planning Guide participates in various affiliate marketing programs, which means, we receive paid commissions on purchases made through our links to retailer sites.Our editorial content is not influenced by any commissions we receive.
100% Money-Back Ticket Guarantee
Tickets for Weekend Houston's Planning guide is provided by Ticket Liquidator a resale marketplace, not a box office or venue. Prices may be above or below face value. Your seats are together unless otherwise noted. If problems with our affiliate call us (832) 304-0701
The Art Museum of Texas
@Sugraland Town Square
Established in 2020, Art Museum TX is a not-for-profit institution in Fort Bend County,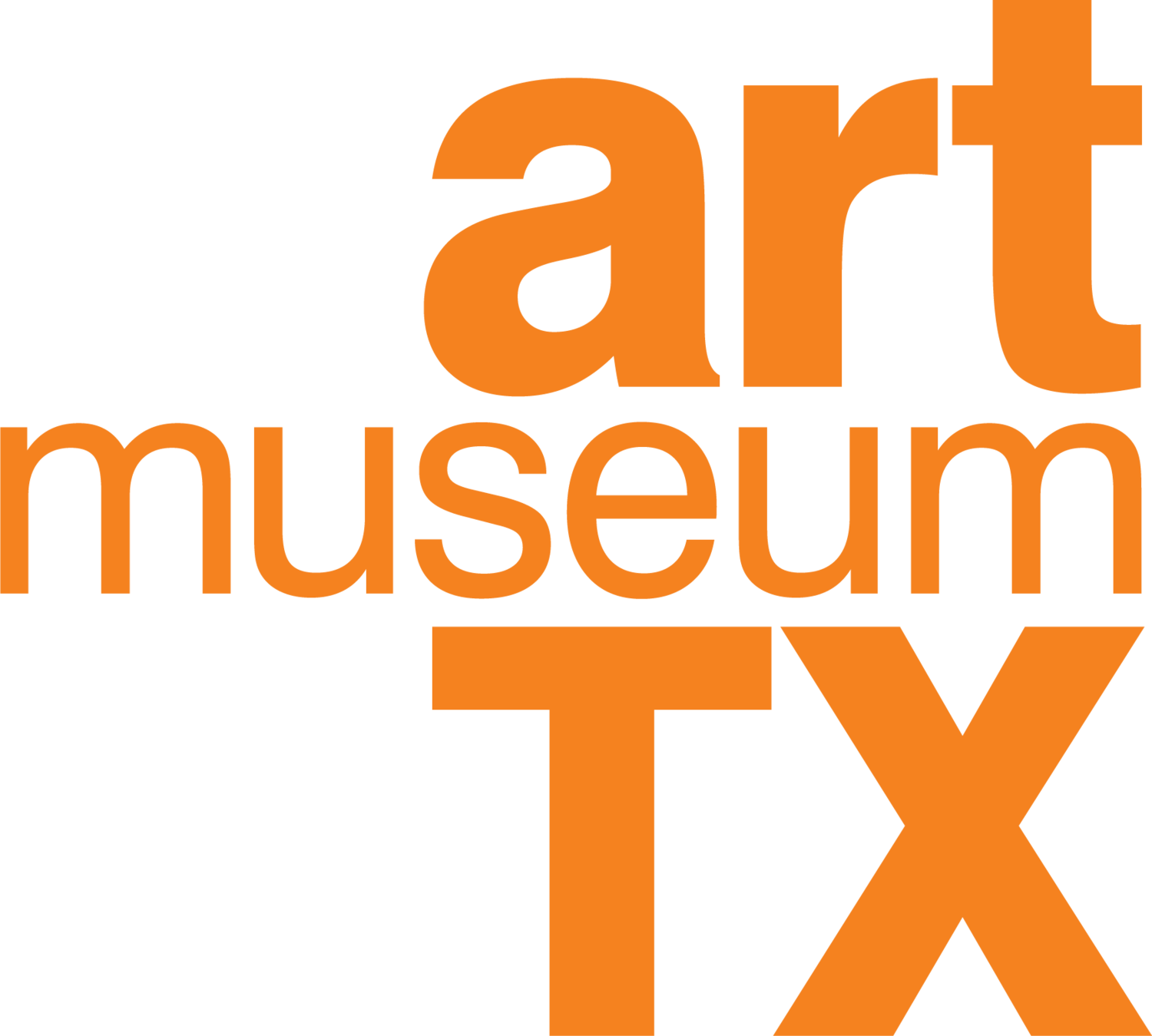 Texas, dedicated to presenting the region's contemporary art to the public. Art Museum TX provides an interchange for visual arts of the present and recent past, presents new directions in art, strives to engage the public, and encourages a greater understanding of contemporary art through education programs.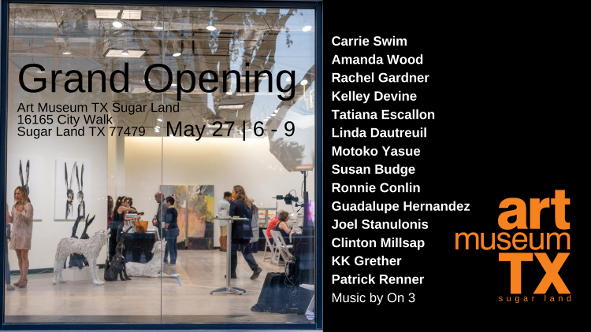 Art Museum TX is a museum dedicated to reaching our Fort Bend area population from one end of the region to the other, reaching throughout the surrounding areas and growing a wider audience. Art Museum TX is introducing art to so many. We bring art to YOU by opening our art space where YOU already frequent! We are in THE NEIGHBORHOOD!
Art Museum TX
16165 CITY WALK
SUGAR LAND TX 77479
Directions
Admission Free
Suggested Donation $5.00
Houston's Online Weekend Entertainment Guide
Looking for that Saturday weekend event and can't find it
try our custom "Google Search"