Weekend Saturdays is updated continuously

David Lee Murphey
@Miller Outdoor Theatre
Saturday 6/18/2022 8:30 PM
All performances at Miller Outdoor Theatre
are FREE!
Million-selling singer-songwriter David Lee Murphey is coming to Miller for his "No Zip Code" tour!
Murphy, whose songs "Dust on the Bottle and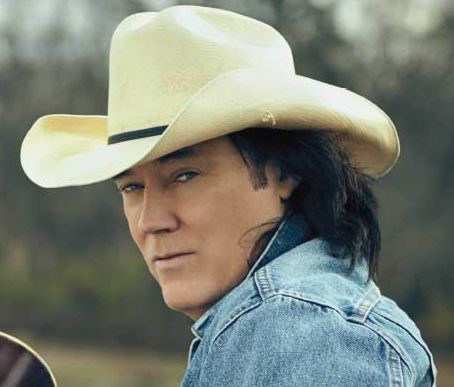 "Party Crowd" continue to be staples at country radio, has already yielded a hit single and duet with Kenny Chesney, "Everything's Gonna Be Alright."
These songs reconnect us with an artist who was a pioneer of the edgy, rocking style that now dominates modern country music. David Lee Murphy developed his musical style as a teenager in Southern Illinois. Although both parents were schoolteachers, he was an indifferent student. Instead of studying books, he studied the sounds of such "outlaw" country musicians as Waylon Jennings and Willie Nelson. He was also deeply influenced by southern rock bands such as Lynyrd Skynyrd, The Allman Brothers and Z.Z. Top.
David Lee Murphy - Dust On The Bottle
A diverse range of artists from Reba McEntire to Dobie Gray have recorded his tunes. GRAMMY-winning producer and MCA Nashville President Tony Brown heard Murphy's recording of a song called "Just Once" and put it on the soundtrack of the 1994 rodeo movie 8 Seconds. This led to the recording of Murphy's debut album, 1995's "Out With a Bang." It yielded the massive hits "Party Crowd" and "Dust on the Bottle" and became a Gold Record.
Murphy became an in-demand songwriter for such post-millennial country stars as Chesney, Aldean and Shelton. He has earned more than a dozen songwriting awards. David Lee Murphy songs have been recorded by superstars Luke Bryan, Keith Urban, Florida Georgia Line, Thomas Rhett, Eric Church, Brad Paisley, Hank Williams Jr., Brooks & Dunn, Chris Young and many more.
The opening performance will be Texas Hill, a gritty amalgam of overlapping tastes and distinct voices that meet in the middle as a bold harmonic trio. Craig Wayne Boyd offers a voice full of gospel-tinged country smoke, Adam Wakefield blends a rootsy bluegrass-and-Americana rasp, and Casey James wraps it with a blue-eyed soul quality and deft blues guitar chops.
Miller Outdoor Theatre
Hermann Park
6000 Hermann Park Dr
Houston, TX 77030
Directions click here
(832) 487-7102
100% Money-Back Ticket Guarantee
Tickets for Weekend Houston's Planning guide is provided by Ticket Liquidator a resale marketplace, not a box office or venue. Prices may be above or below face value. Your seats are together unless otherwise noted. If problems with our affiliate call us (832) 304-0701
Anjelah Johnson-Reyes
In Concert
@Bayou Music Center
Saturday 6/18/2022 7:00 PM
Johnson-Reyes became an internet sensation with her viral video, "Nail Salon" which led to many stand up, television and film opportunities. That same year she joined the cast of, "MADtv" as a series regular, which spawned another internet sensation, "Bon Qui Qui." This original character, a disgruntled fast food employee with no filter, has been enjoyed, viewed and replicated by over 65 million people worldwide. After recording and releasing 3 songs and 2 music videos as Bon Qui Qui, Anjelah signed a record deal with Warner Bros. Records to release a full album titled, "Gold Plated Dreams", which She's toured twice selling out both times. Bon Qui Qui teamed up with Benefit Cosmetics for her third music video "This Is How We Do It". After the success of her debut album, Bon Qui Qui released a Christmas EP titled "Merry Hoodmas". All the songs are available on iTunes and the videos are currently on YouTube.
Anjelah has appeared in multiple ads &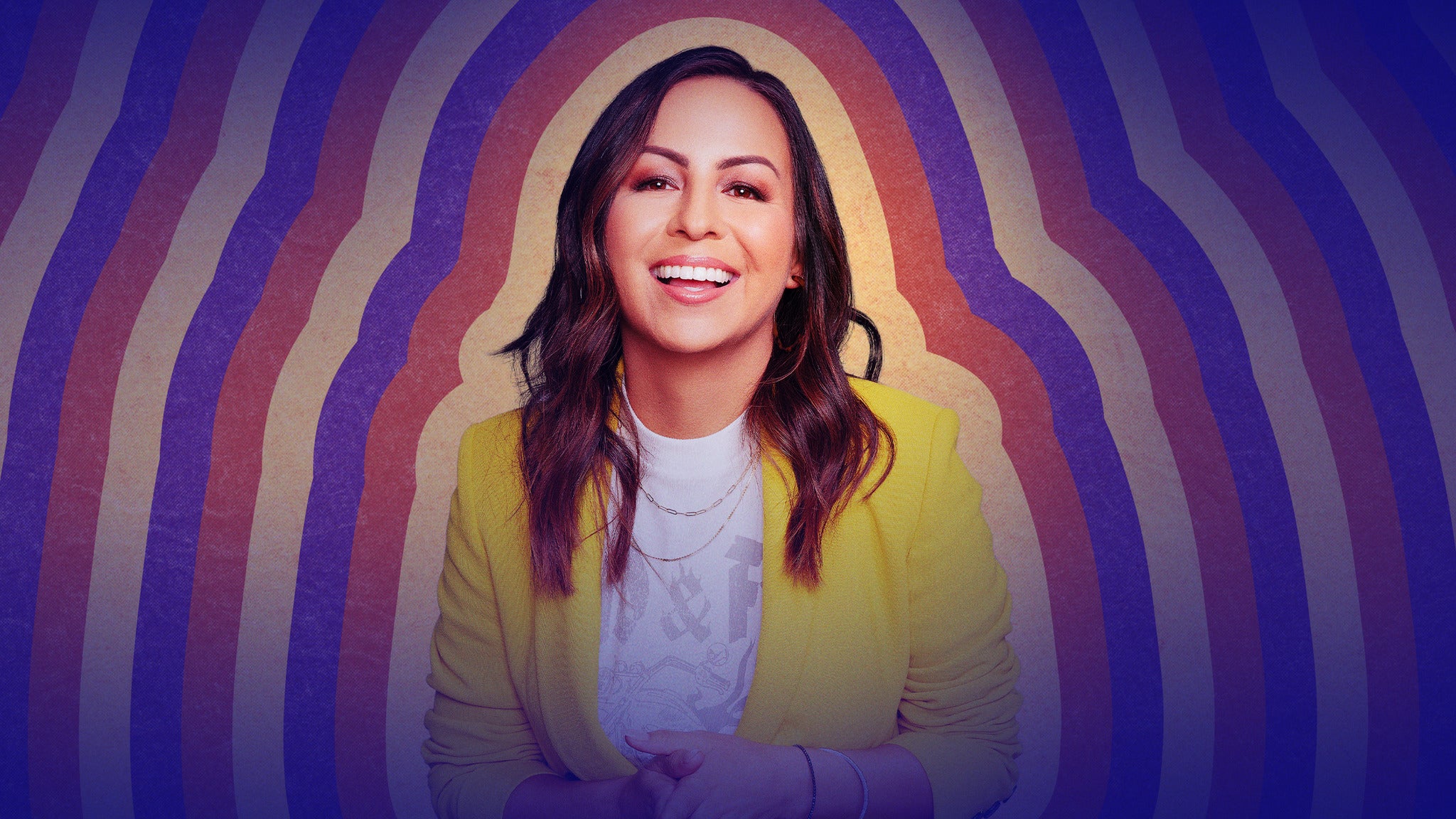 commercials including campaigns for Sprint, Visa, Snickers, Verizon, All-State, K-Swiss, Dryers Ice Cream and was the spokesperson for a Texas based restaurant chain, Taco Cabana. Anjelah has also guest starred on shows such as The Shield, Ugly Betty, Curb Your Enthusiasm, and others all while touring with her stand up comedy.
In June 2009 Anjelah recorded her first one-hour special for Comedy Central and Warner Bros. Records titled, That's How We Do It. Her second one-hour special, The Homecoming Show, aired on NUVOtv in July of 2013 and is currently available on Netflix. In 2014 Anjelah recorded her third hour special, Not Fancy which is a Netflix original, and is currently available for streaming. In 2017 she filmed her fourth hour special Mahalo & Goodnight in Honolulu, Hawaii. It premiered on the Epix channel and is now available for steaming on Hulu.
Anjelah Johnson and Her Husband Argue Latino Culture Rankings | Netflix Is A Joke

Anjelah Johnson-Reyes was born and raised in San Jose, California and is of Mexican and Native American descent. She is one of five children and has a large extended family to which she remains close. In the beginning of her career, Johnson- Reyes was a professional cheerleader for the Oakland Raiders. As an Oakland Raiderette, she was named Rookie of the Year and even performed in Super Bowl XXXVII. After that year she decided to move to Los Angeles to pursue her dream of acting.
Bayou Music Center
in Bayou Place
520 Texas Ave
Houston, TX 77002
Directions (Map)
Phone: (713) 230-1600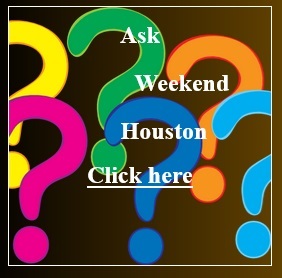 Micah Edwards
with Sam Turner
and the Cactus Cats
plus Ancient Cat Society
@The Heights Theatre
Saturday 6/18/2022 8:00 PM
Doors Open 7:00 PM
"I can't trust you, been there before, I used to want to...I don't want to anymore."
A lyric dripping with this much emotion might be mistaken for a romantic ballad about unrequited love or a tragic break-up, but imagine how those sentiments change when the hurt and heartbreak is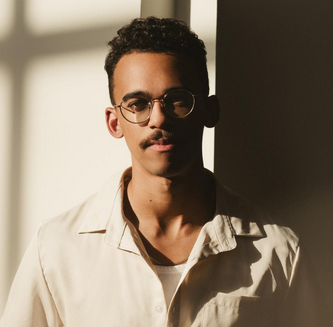 about your family. Steeped in complexity—disappointment, failed relationship, maturity, and underlying it all, hope—Jean Leon is the first studio album from "Mr. Texas Soul" himself, Micah Edwards. This weekend at The Heights Theatre Edwards will celebrating the release of his new album in a concert performance in this northwest Houston venue. ‌
Having explored a spectrum of neo-soul, jazz, lo-fi, and pop over the last two years, Micah's smooth vocals lend themselves to many different styles and genres. But for his debut full-length project, a story about his personal testimony during one of the hardest years of his life, Micah sought to create his own sound. This sound was specifically inspired by his story—an amalgamation of what he loves: Jesus, his wife, Texas, piano, pedal steel, and his mother...mixed with things he's sought to understand: brokenness, forgiveness, reconciliation, and his relationship with his father.
Micah's family values were largely shaped by growing up in a large, mixed-race family on the West Coast. As Micah grew older and his family moved to Texas, that view started to be challenged on a regular basis, forcing Micah to reconcile what he thought he knew about the man he wanted to be. What do you do when the man you looked up to as the leader of your family isn't who you needed him to be? When your family has been let down and hurt, time and time again? And how do you stop yourself from becoming that same man for your own family?
Bitter, yet uplifting—Jean Leon is a healing, soulful exploration of faith from Micah. Searching for answers from God while searching his own heart, you will understand who Micah is as a musician and artist from the unique blend of up-front vocals driven by bass and drums, supported with piano and retro-soul guitar, and embellished with soulful horns and twangy steel guitar.
This debut album is a nod to the artists before him, as a young virtuoso who understands not just the heart, but the musical precision of retro-soul and country music. Someone who pays homage to Curtis Mayfield's brilliance of guitar in early Impressions records and Etta James' almost conversational vocal expression, while embracing his classic country songwriting influence through calculated storytelling employing the fiddle and steel guitar. Someone who respects and honors Leon Bridges, Nathaniel Rateliff & The Night Sweats, Marcus King, Durand Jones & The Indications, Aaron Frazer, Michael Kiwanuka—but leans heavily into the sounds of this particular moment. This is a daring explorer who has created a unique fusion of retro and contemporary elements to defy what has been done before and craft a new genre: Texas soul.
SAM TURNER
AND THE CACTUS CATS

Sam Turner and the Cactus Cats' sophomore album "Rodeo Hound" is a collection of living stories that restore your hope in country music songwriting. In true Texas fashion, they've opted to celebrate the release of their new album at Houston's historic country music landmark Neon Boots Dancehall and Saloon. Neon Boots, formerly known as The Esquire Room, has been graced by many of the greats who need only their first names mentioned: Willie, Waylon, Patsy, Merle, and the list goes on. Sam and the Cats hope to honor this great tradition by adding their music to the rich history of live performances at Neon Boots.
Nick Cannon Presents
MTV Wild N' Out Live
@Cynthia Woods
Mitchell Pavilion
Saturday 6/18/2022 8:00 PM
Gates Open 7:00 PM

Wild 'N Out is about to hit the road.
Nick Cannon announced Nick Cannon Presents: Wild 'N Out Live Tour is coming in 2022, a live run that will bring Cannon's series across the U.S.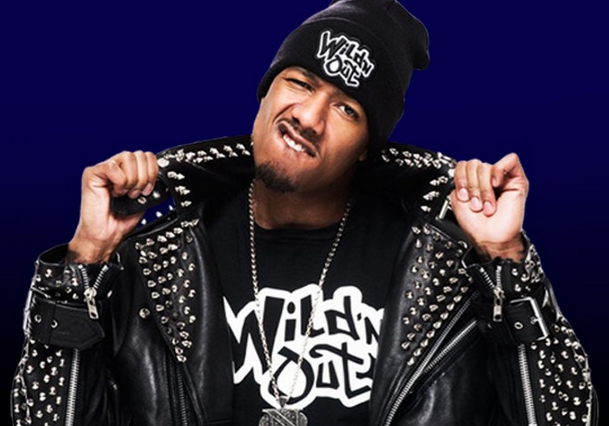 and will mix up comedy, variety and game show elements all in one for fans of the improv/competition show on each stop. But there's more: Each night, Nick Cannon and the Wild 'N Out cast members will also invite members of the audience to join them for Wild 'N Out's most popular games. Only the wild survive...on stage!

Wild 'N Out LIVE Interactive Special (UNEDITED)
1,165,372 views Streamed live on Aug 10, 2021
Produced by Live Nation and Laugh Out Loud, the 23-city tour kicked off May 20, 2022 in Atlanta at the Cellairis Amphitheatre at Lakewood making stops across the U.S. in Charlotte, New York, Chicago and more before they wrap up in Atlantic City at Boardwalk Hall on July 2, 2022.
Cynthia Woods Mitchell Pavilion
2005 Lake Robbins Drive
The Woodlands, TX 77380
Directions (Map)
(281) 364-3010
White Oak Music Hall
Benefit Show Series
Downstairs, Upstairs
@White Oak Music Hall
This is the weekend White Oak allows its future and previous artist give back to the community. Houston musicians cover favorite artists in an attmept to raise $10,000 in one night. Scheduled will be Rozy, Wheel Workers, Blossom Aloe, Another Run, Mother Ghost, Yaupon, Swimwear Department and Nathan Quick.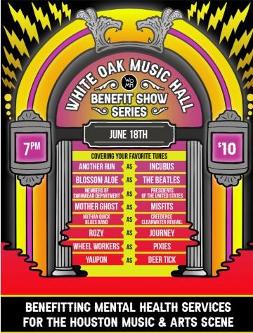 White Oak Music Hall
2915 N Main Street
Houston, TX 77009
Directions (Map)
Phone: (713) 237-0370
[Disclaimer]
Houston's Weekend Planning Guide participates in various affiliate marketing programs, which means, we receive paid commissions on purchases made through our links to retailer sites.Our editorial content is not influenced by any commissions we receive.
The Art Museum of Texas
@Sugraland Town Square
Established in 2020, Art Museum TX is a not-for-profit institution in Fort Bend County,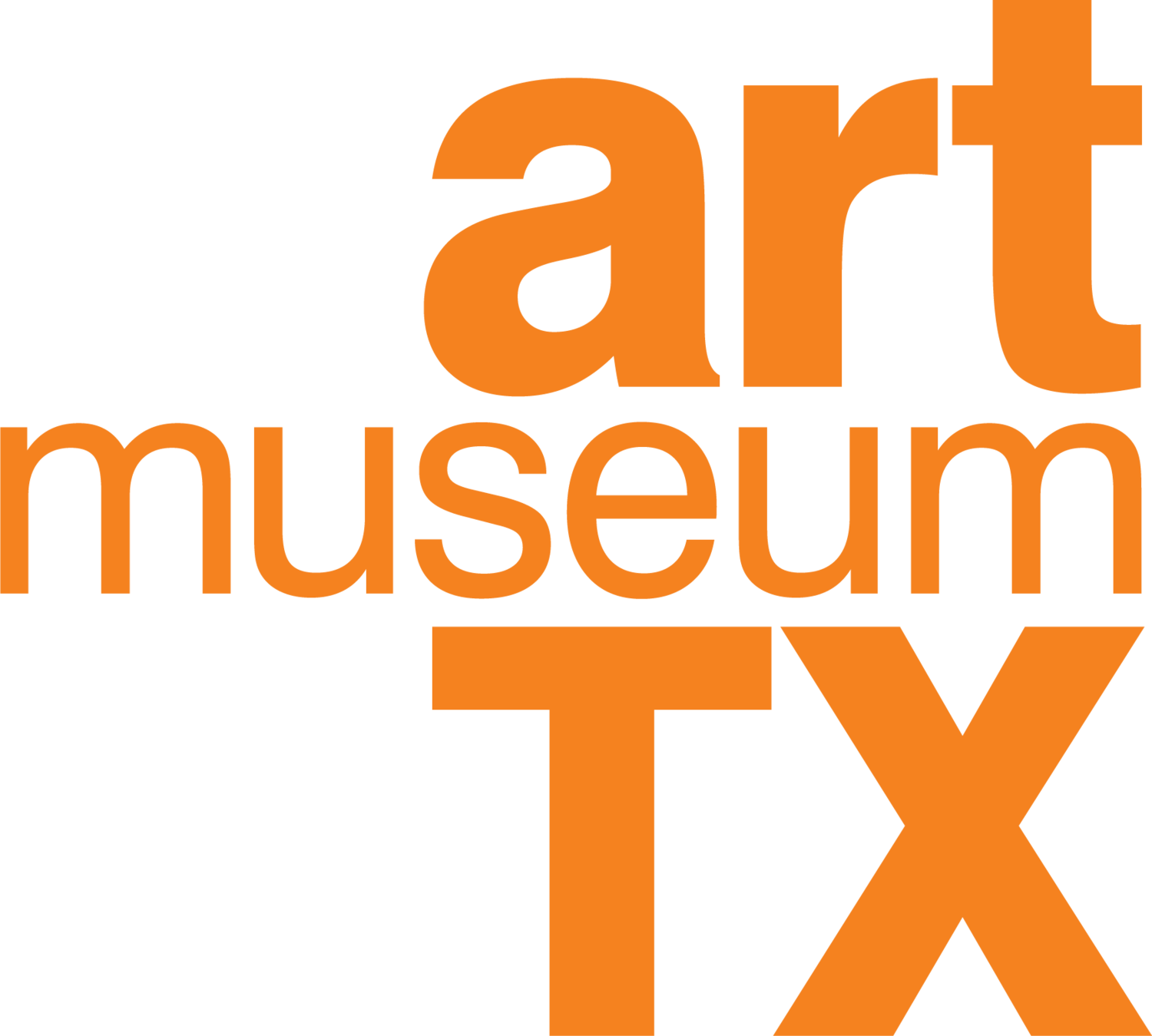 Texas, dedicated to presenting the region's contemporary art to the public. Art Museum TX provides an interchange for visual arts of the present and recent past, presents new directions in art, strives to engage the public, and encourages a greater understanding of contemporary art through education programs.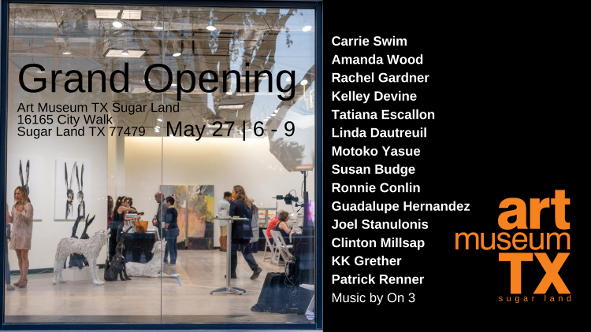 Art Museum TX is a museum dedicated to reaching our Fort Bend area population from one end of the region to the other, reaching throughout the surrounding areas and growing a wider audience. Art Museum TX is introducing art to so many. We bring art to YOU by opening our art space where YOU already frequent! We are in THE NEIGHBORHOOD!
Art Museum TX
16165 CITY WALK
SUGAR LAND TX 77479
Directions
Admission Free
Suggested Donation $5.00
Houston's Online Weekend Entertainment Guide
Looking for that Saturday weekend event and can't find it
try our custom "Google Search"