Houston's Online Weekend Entertainment Guide
Our Weekend Entertainment Picks for Weekend Saturdays
Saturday, June 23rd, 2018

ExxonMobil Summer Symphony Nights
Tchaikovsky's Fifth
@Miller Outdoor Theatre
Saturday 6/23/2018 8:30 PM
In the first ten years after graduating from the Saint Petersburg Conservatory in 1865 Tchaikovsky completed three symphonies. After that he started five more symphony projects, four of which led to a completed symphony premiered during the composer's lifetime.
The fifth symphony was composed in 1888, between the Manfred Symphony of 1885 and the sketches for a Symphony in E-flat, which were abandoned in 1892 (apart from recuperating material from its first movement for an Allegro Brillante for piano and orchestra a year later). As for the numbered symphonies, Tchaikovsky's 5th symphony was composed between the 4th, which had been completed ten years earlier, and the 6th, composed 5 years later, in the year of the composer's death.
This weekend at Miller Outdoor Theater Houston's Philharmonic will present Tchaikovsky's 5.
Nicholas Hersh, conductor
John Parker, trumpet
THEOFANIDIS Rainbow Body
BÖHME/FOSS Trumpet Concerto
TCHAIKOVSKY Symphony No. 5
One of the best loved symphonies of all time takes center stage as the Houston Symphony performs Tchaikovsky's impassioned Fifth, a soul-searching journey of brooding melancholy, aching beauty, and final triumph. The Houston Symphony's own John Parker dazzles in Böhme's romantic concerto. Plus, immerse yourself in the shimmering orchestral colors of Theofanidis' Rainbow Body.
This is a ticketed event for the covered seating area. Free tickets are available (4 per person over age 16 while they last) at the Miller Outdoor Theatre box office the day of the performance between the hours of 10:30 AM-1:00 PM. If tickets remain at 1:00 PM, the box office will re-open one hour before show time to distribute the remaining tickets. As always, open seating on the hill. The shows goes on rain or shine.
The Aventures of Kesha
and Macklemore
with Wes Period
@The Cynthia Woods
Mitchell Pavilion
Saturday 6/23/2018 7:00 PM
Kesha and Macklemore's tour stops in The Woodlands with what they're calling, 'The Adventures of Kesha and Macklemore' Tour. The tour follows celebrated eras for both artists. For Kesha, that has included her triumphant latest No. 1 album 'Rainbow,' a completely sold-out headlining tour, and two recent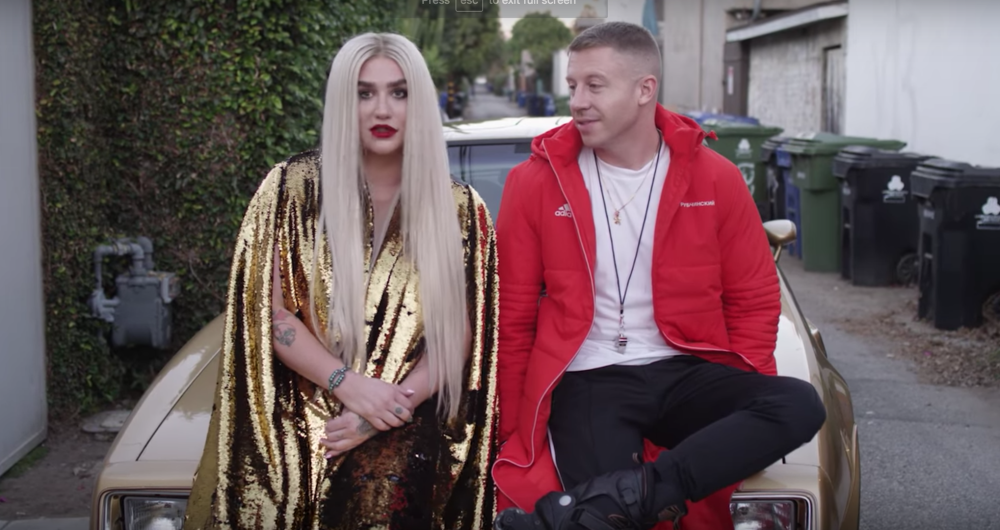 GRAMMY® nominations. For Macklemore, 'Gemini,' his first solo effort in 12 years, debuted at No. 2 on The Billboard 200 chart, No. 1 on the charts for Rap, R&B/Hip-Hop and Independent Albums and includes Platinum-certified single "Glorious" with the viral video that has been viewed over 95 million times. Macklemore also recently wrapped up a completely sold-out US tour.
They will be joined by Wes Period, The Gazette.com described this rapper like this; originally from La Habra, California, Wes Period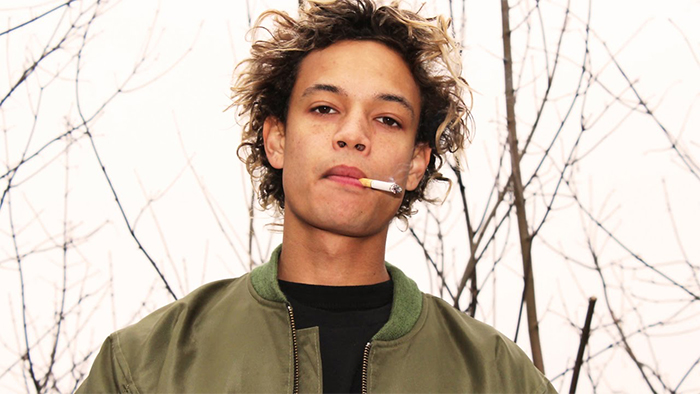 first made himself known with his 2011 EP, Friendly Fire. Despite his young age, he has continuously churned out unique, and refreshing sounds. A frequent collaborator, he has worked with many artists such as Mystery Skulls, Fat Tony, Lovelife,Jez Dior, and The Heavytrackerz.
. . .more at Woodlandscenter.org click here
Playing Now thru July 1st, 2018


Sugar Land native Jackson Gay's directorial redition of "The Cake" continues its run at the Alley Theatre.
The story sort of mirror's the recent US Supreme Court rulling of a Colorado baker who refused to create a wedding cake for a gay couple.
The play revolves around a gay couple in North Carolina planning their wedding, but when it comes to their cake. The local baker refuses to make their wedding cake based on her religious beliefs.
"The goal, I suppose, of our production is to get people talking," said the director, Jackson Gay as told to CW39.
The creator (playwright) The Cake is Bekah Brunstetter. She has written for MTV (Underemployed), ABC Family's Switched at Birth, and Starz's American Gods. Brunstetter is currently a Supervising Producer on NBC's This is Us. She is currently writing a new play for Theater Breaking Through Barriers. BA UNC Chapel Hill; MFA in Dramatic Writing from the New School for Drama.
Yellow Claw
@Live-Houston
Saturday 6/23/2018 10:00 PM
Many say it was about 8 years-ago Yellow Claw started to see movement in their popularity after founding and hosting a night party at one of Amsterdam's most famous night clubs, the Jimmy Woo. It was during 2012 and 2013 when they released a number of singles, that charted on the Dutch and Belgian national charts: "Krokobil", "Nooit Meer Slapen"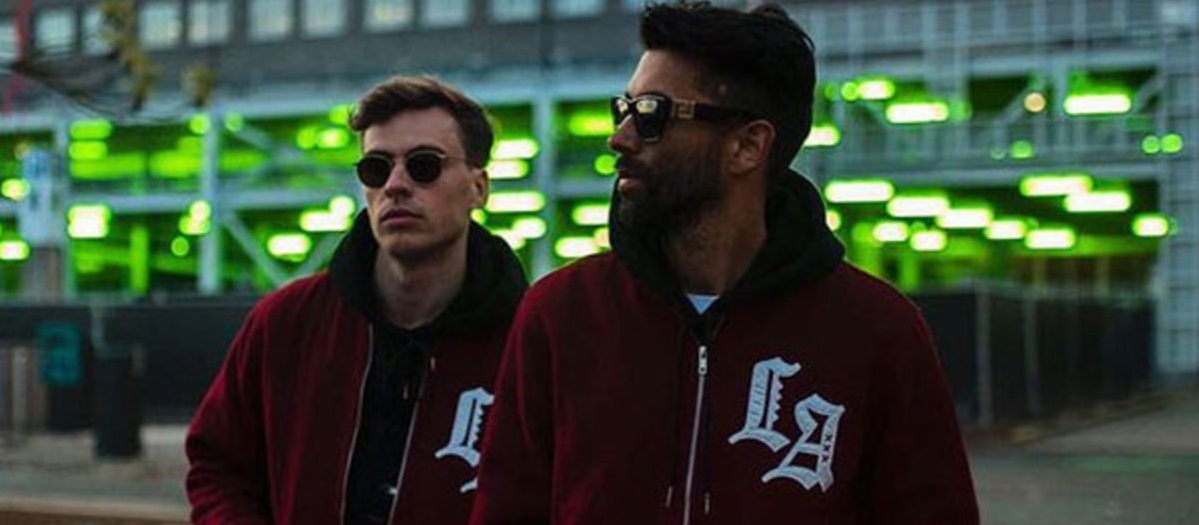 , "Thunder" and "Last Night Ever". The music videos for the singles became viral, each gaining over four million views on YouTube. During that time, Yellow Claw performed at many Dutch festivals, such as DirtyDutch Festival, Sneakerz Festival, Latin Village Festival and Solar Festival.
This weekend they are at Stereo Live and with last year's release, their second studio album called Los Amsterdam, their popularity contines. The album includes several hit songs, "Light Years" featuring Rochelle, "City On Lockdown" featuring Lil Debbie, "Good Day" features DJ Snake & Elliphant, "Hold on to Me" featuring GTA. The album was released under the Mad Decent Label.
Yellow Claw Dutch DJs and record production duo from Amsterdam, Jim Aasgier (born Jim Taihuttu) and Nizzle (born Nils Rondhuis). The 's music is a mix of a wide range of genres and often incorporates elements from trap, hip hop, dubstep, big room house, hardstyle and moombahton.

Yellow Claw
Stero Live-Houston
6400 Richmond Ave.
Houston, TX
Directions
Saturday 6/23/2018 10:00 PM
view tickets
The Homeless Chronicles are the go to pages for service organizations to obtain information as to what is happening in the community (news) to help homeless individuals and families. The blog is also designed to meet the needs of every homeless person with information they can use to help them back to self-sufficiency.[Click here for more]
Looking for that Saturday weekend event and can't find it
try our custom "Google Search"