Weekend Saturdays is updated continuously

Denzel Curry In Concert
@Bayou Music Center
Saturday 6/25/2022 8:00 PM
(All Music.com - Neil Z. Yeung) Miami-area rapper Denzel Curry balances rhymes packed with intense, introspective content and an evolving production palette that draws on hazy cloud rap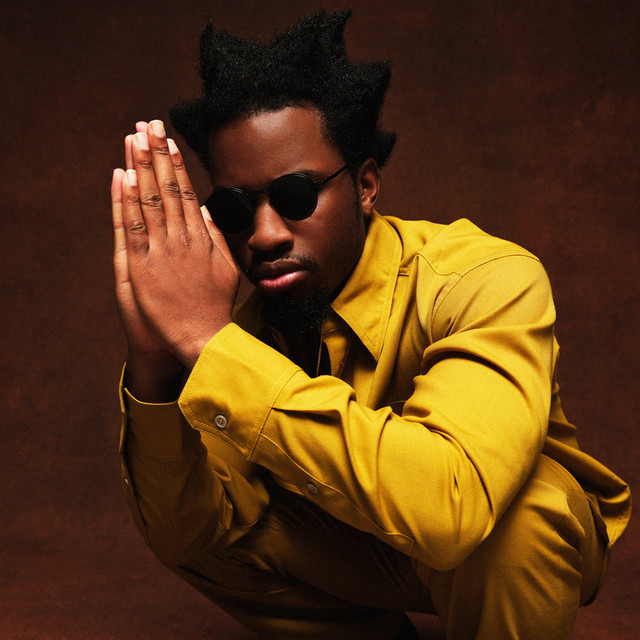 and classic hip-hop songcraft. After issuing a series of well-received mixtapes in the early 2010s, he made his official studio debut with 2013's underground favorite Nostalgic 64, later entering the charts for the first time with his 2018 major-label debut, TA13OO. His rise continued with 2019's Zuu and a 2020 joint release with Kenny Beats called Unlocked. In 2022, he returned with his fifth album, the mature and introspective Melt My Eyez See Your Future.

Denzel Curry - Walkin
(Official Music Video)
Born in Carol City, Florida, to Bahamian and Native American parents, Curry started writing poetry as an elementary school student, later battle rapping at his local Boys & Girls Club. Influenced as much by 2Pac as Buju Banton, his lyrical gift and packed bars were combined with his rabid energy on early mixtapes like King Remembered Underground Tape 1991-1995 (2011) and King of the Mischievous South, Vol. 1: Underground Tape 1996 (2012). Curry benefitted from his role as an affiliate of SpaceGhostPurrp's Raider Klan, appearing on their Greatest Hits tapes in 2012 and 2013. By the end of high school, he began penning songs that would eventually appear on his debut full-length, Nostalgic 64. The 2013 effort featured Robb Bank$ and Odd Future's Mike G. (Read more @All Music.com Click Here)
Bayou Music Center
in Bayou Place
520 Texas Ave
Houston, TX 77002
Directions (Map)
Phone: (713) 230-1600
100% Money-Back Ticket Guarantee
Tickets for Weekend Houston's Planning guide is provided by Ticket Liquidator a resale marketplace, not a box office or venue. Prices may be above or below face value. Your seats are together unless otherwise noted. If problems with our affiliate call us (832) 304-0701
Kathleen Edwards
and John Paul White
@The Heights Theatre
Saturday 6/25/2022 8:00 PM
Doors Open 7:00 PM
If you ask Kathleen Edwards, the best thing she ever did was quit.
By 2014, the singer-songwriter had released four studio albums and amassed widespread critical acclaim. She had been touring since the release of her 2012 album, Voyageur, and the prospect of returning home—only to start writing her way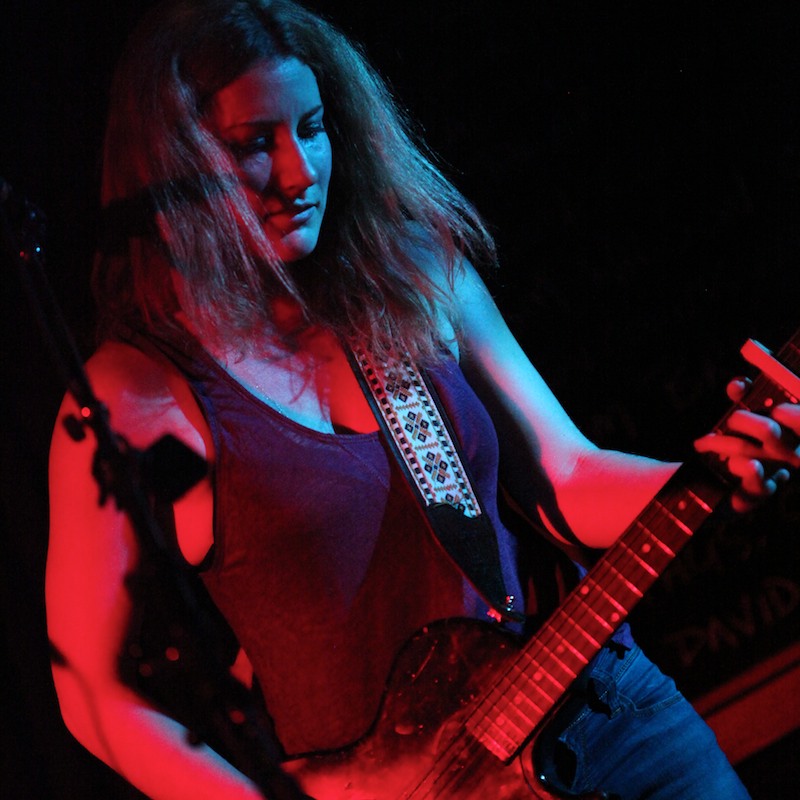 toward another album, and another tour—felt impossibly daunting. She put her guitar away, at least for awhile: she moved back to her hometown of Ottawa and settled down in Stittsville, an old village on the western edge of town. A running inside joke with bandmate Jim Bryson about opening a coffee shop and naming it "Quitters" became reality. For years, the only new music she heard was playing in the background while she served her regulars at the shop, where she slowly started to fall in love with music again.
"I had no desire to write, no desire to play," she says of what she refers to as her "working sabbatical." "It allowed me all the time and space I needed to even just enjoy listening to music again. There were so many times where, if I was thinking about my own writing or playing, my heart just wasn't in it. Opening a cafe gave me such a clean break from the weight of what I was carrying, I worked my ass off building a shop, I didn't have to be 'just a singer' anymore."
But in 2018, she received an unexpected phone call that changed that. Maren Morris, a longtime fan, invited her to Nashville for a songwriting session. Edwards accepted, and "Good Woman," their collaboration, wound up on Morris' 2019 album, GIRL. "It reminded me that writing and creating music is entirely my wheelhouse, and it was so easy to just jump back in and do that," she says of her fortuitous time in Nashville. "Funny enough, the third person in the room for those two days was Ian Fitchuk, and [we] ended up starting the process of producing a record."
Kathleen Edwards - Live from Quitters Coffee Album Release Show
John Paul White
With The Hurting Kind, John Paul White has crafted a stunning album that draws on the lush, orchestrated music made in Nashville in the early 1960s. Yet these songs retain a modern feel, whether he's writing about overwhelming love, unraveling relationships, or the fading memory of a loved one.
White grew up in tiny Loretto, Tennessee, and now lives in Florence, Alabama, not far from Muscle Shoals. He has cultivated his career in Nashville for two decades, first as a songwriter for a major publisher, then as half of The Civil Wars – a groundbreaking duo that won four Grammy Awards before disbanding in 2012.
Monica & Jon B
@Arena Theatre
Saturday 6/25/2022 7:00 PM
(From All Music.com Andy Kellman) When Monica arrived in the wake of the new jack swing era with the multi-platinum Miss Thang (1995), the singer was among a class of teenaged pop-R&B newcomers with the likes of Usher, Brandy, and Aaliyah. She stood out with distinctly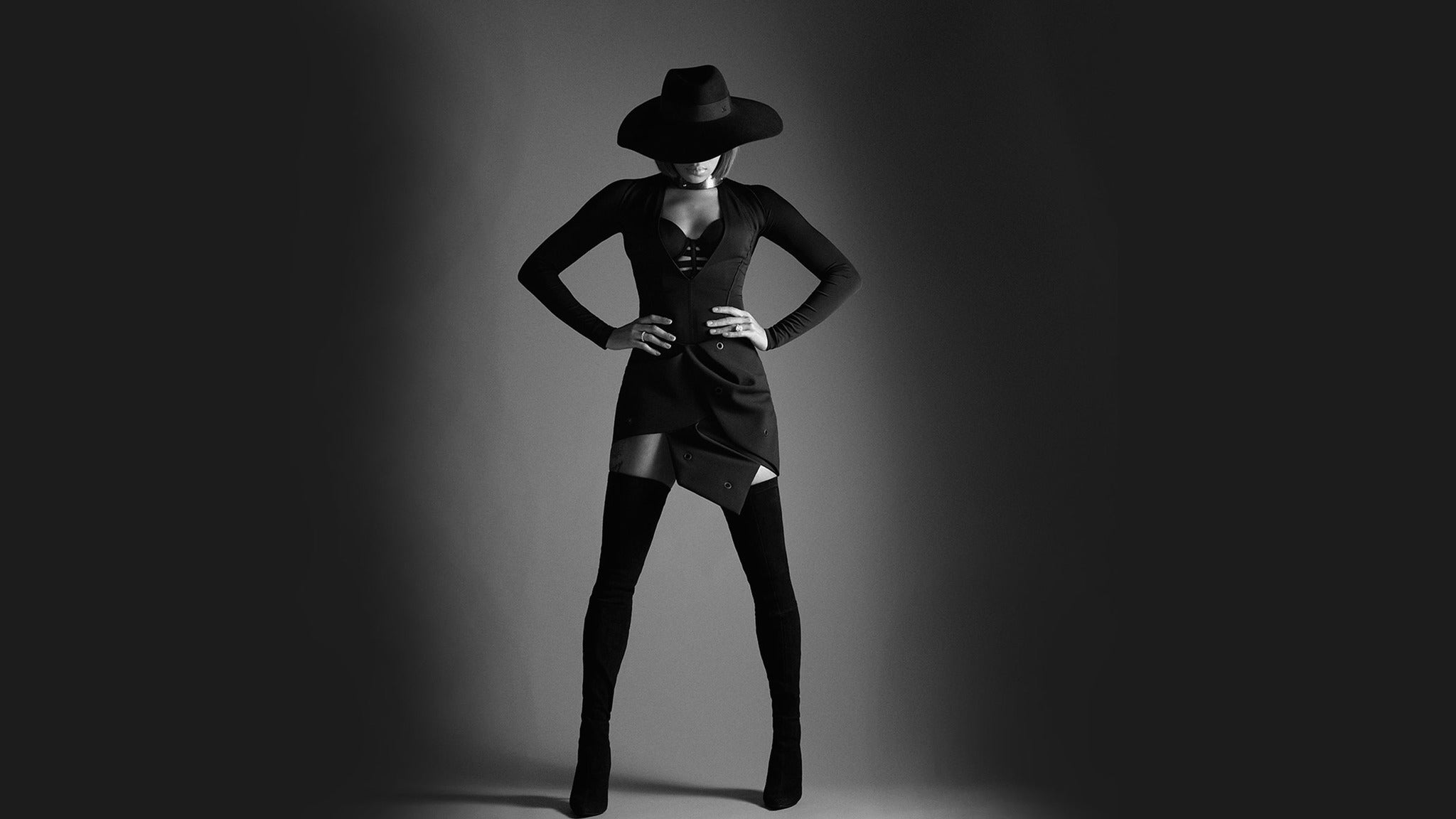 Southern grit and boldness, as well as unmatched maturity and versatility that belied her age. Like those peers, Monica proved to be no mere shooting star. Her follow-up, The Boy Is Mine (1998), also went multi-platinum, powered by the Brandy duet of the same title, which for three months topped the Hot 100 before it took that year's Grammy for Best R&B Performance by a Duo or Group with Vocal. Just as she and early supporter Dallas Austin were key to the emergence of the Atlanta music scene in the '90s, Monica was a major factor in the city's dominance across the next two decades. She put together four straight Top Ten albums, including the chart-topping After the Storm (2003), and each one involved established and emergent Georgians as producers, fellow songwriters, and featured artists. By the time Monica ended her major-label affiliation, following eighth album Code Red (2015), her catalog was deep and deceptively vast, ranging from Diane Warren-penned adult contemporary ballads to Millie Jackson-like broadsides, and from vintage-sounding slow jams produced by Missy Elliott to booming tracks straight from the streets of ATL. She has since gone independent with singles issued in anticipation of Trenches (2020), her ninth full-length.
Monica Denise Arnold was born and raised outside Atlanta in College Park. She started singing in church as a toddler and soon diversified by competing in talent shows. When she was 11 years old, a winning performance of "The Greatest Love of All," patterned after Whitney Houston's version, impressed a talent scout and led to connections with Dallas Austin and Queen Latifah. Signed to the former's Arista-affiliated Rowdy label, and managed by the latter, Monica debuted at the age of 14 with "Don't Take It Personal (Just One of Dem Days)." The Austin-produced single entered Billboard charts in April 1995, eventually crowned Hot R&B Singles, and missed the top of the Hot 100 by one spot. Recorded over a period of three years, parent album Miss Thang arrived that July and was further boosted by "Before You Walk Out of My Life"/"Like This and Like That" and "Why I Love You So Much"/"Ain't Nobody," highly successful double A-sides made with the likes of Austin, Soulshock & Karlin, and Daryl Simmons. Monica also showed uncommon maturity on the Usher duet "Let's Straighten It Out," a vintage ballad that preceded the neo-soul movement by a couple years, and in a few collaborations with Tim & Bob, such as a cover of the S.O.S. Band hit "Tell Me If You Still Care." Miss Thang later attained triple-platinum status. (Read more @ All Music.com)
Houston Arena Theatre
Arena Towers
7326 Southwest Fwy
Houston, TX 77074
Directions (Map
(713) 772-5900
Latin American
Chamber Orchestra
@Miller Outdoor Theatre
Saturday 6/25/2022 8:30 PM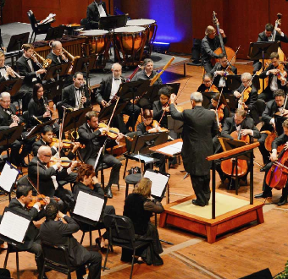 The Houston Latin American Chamber Orchestra proudly presents ROMANCE, a concert full of romantic Latin American music and dance. Led by maestro Glenn Garrido, the Houston Latin Chamber Orchestra is comprised of 16 musicians of the highest caliber from the Houston Latin American Philharmonic Orchestra, performing rhythms like Tango, Danzón, Ranchera, Cha-Cha-Cha, Bachata, Bolero, and much more music that makes you feel the excitement of love and romance!
Miller Outdoor Theatre
Hermann Park
6000 Hermann Park Dr
Houston, TX 77030
Directions click here
(832) 487-7102
Texas Trucking Show
@NRG Center
Saturday 6/25/2022 10:00 AM
The Texas Trucking Show is a regional trade show focused in connecting suppliers and trucking companies. Free admission to anyone in the trucking industry. This event will be held in
Hall D.
Turnaways
with A More Perfect Union
and Rinas
@White Oak Music Hall
Upstairs
Saturday 6/25/2022
Doors Open 8:00 PM
White Oak Music Hall
2915 N Main Street
Houston, TX 77009
Directions (Map)
Phone: (713) 237-0370
[Disclaimer]
Houston's Weekend Planning Guide participates in various affiliate marketing programs, which means, we receive paid commissions on purchases made through our links to retailer sites.Our editorial content is not influenced by any commissions we receive.
The Art Museum of Texas
@Sugraland Town Square
Established in 2020, Art Museum TX is a not-for-profit institution in Fort Bend County,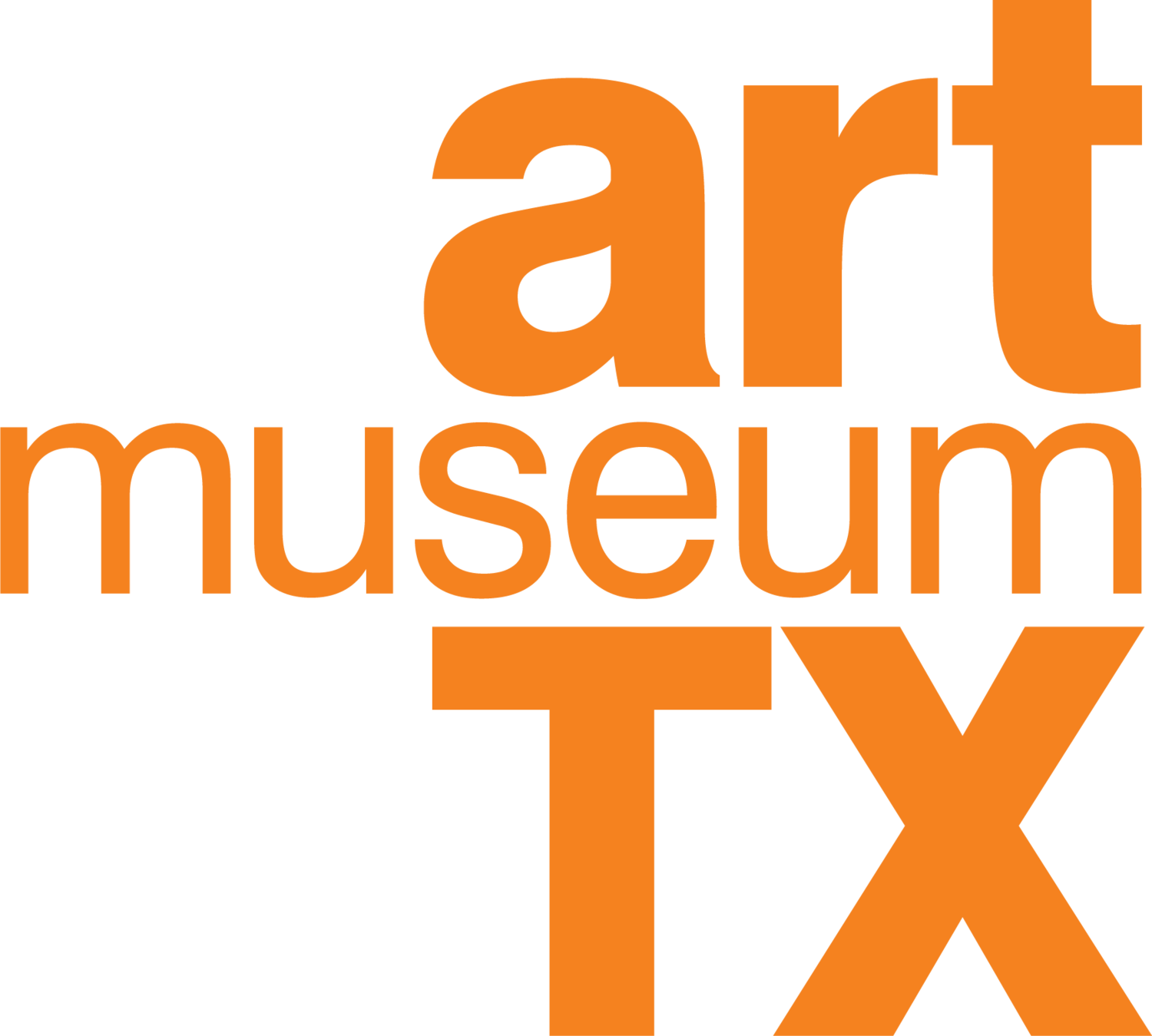 Texas, dedicated to presenting the region's contemporary art to the public. Art Museum TX provides an interchange for visual arts of the present and recent past, presents new directions in art, strives to engage the public, and encourages a greater understanding of contemporary art through education programs.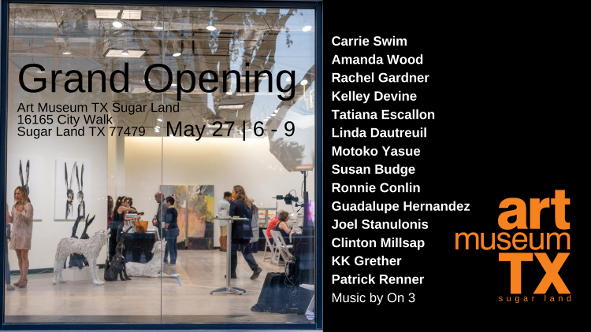 Art Museum TX is a museum dedicated to reaching our Fort Bend area population from one end of the region to the other, reaching throughout the surrounding areas and growing a wider audience. Art Museum TX is introducing art to so many. We bring art to YOU by opening our art space where YOU already frequent! We are in THE NEIGHBORHOOD!
Art Museum TX
16165 CITY WALK
SUGAR LAND TX 77479
Directions
Admission Free
Suggested Donation $5.00
Houston's Online Weekend Entertainment Guide
Looking for that Saturday weekend event and can't find it
try our custom "Google Search"