Houston's Online Weekend Entertainment Guide
Our Weekend Entertainment Picks for Weekend Saturdays
Saturday, June 30th, 2018

Champions of Magic
@Hobby Center
Sarofim Hall

With over 20 million online views between them, this cast of top magicians includes international award winners presenting daring grand illusions, stunning close-up magic and incredible mind reading. Their skills have been seen around the world on TV with appearances on 'Access Hollywood Live', 'The Next Great Magician', 'Good Morning Britain', 'Penn & Teller: Fool Us' and 'Caught On Camera with Nick Cannon'.
Witness the impossible, including disappearances, levitation,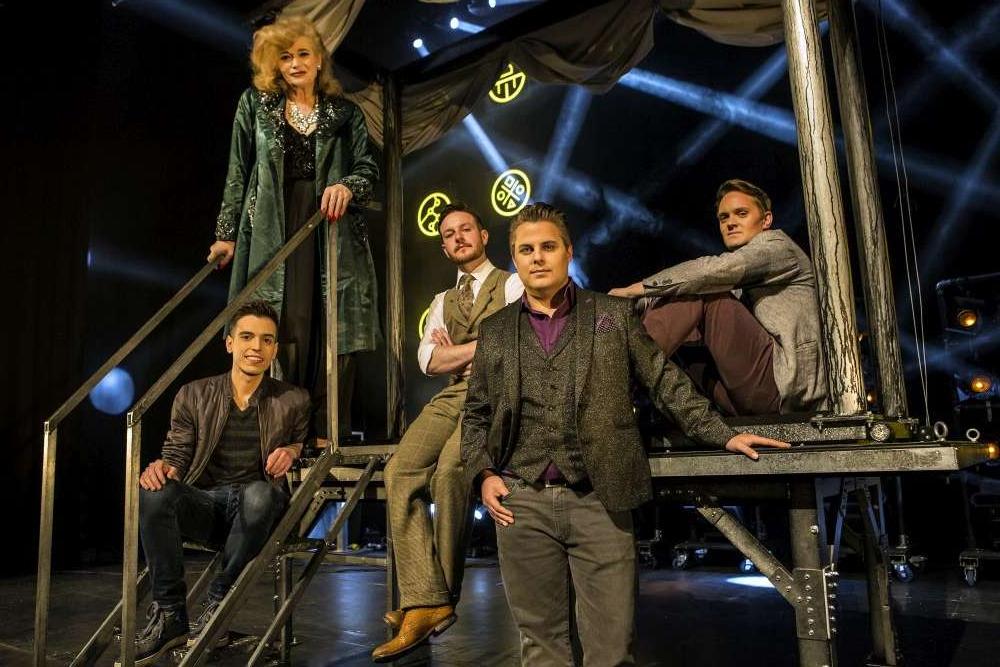 teleportation and a heart stopping finale, all presented with lighting and special effects to rival the biggest theatrical spectacles.
Broadway World described the cast as "5 of the world's finest magicians", NBC called Champions Of Magic "the most incredible show" and FOX said "that's incredible… you guys are rock stars!".
Champions Of Magic has been seen by thousands across the world, now is your chance to see why fans return to see one of the world's biggest touring illusion shows time and time again.
Young & Strange
Young & Strange met when they were 8 years old, their early childhood friendship was cemented with a common interest in all things magic. They spent their early teenage years attempting, and failing, to make Las Vegas style illusions with cardboard and tape. With little money, they were forced to innovate, creating original illusions and magic tricks. This soon caught the attention of magicians around the UK as an act to watch in the future.
In recent years their relentless development and innovation of spectacular illusions and live shows, have landed them spots on prime time television and the biggest stages around the UK.
In addition to Live performances Young & Strange also create online video content which showcases original formats for magic. The first video called 'Young & Strange take Las Vegas to Swindon' documented the duo's attempt to bring some 'Las Vegas' to the everyday lives of the people of Swindon without the relevant paperwork and permissions. The follow up video 'Young & Strange take Las Vegas to Television' included the illusionists videobombing the background of a Live Sky News broadcast which went viral on the internet and had over 20 million views across various video sharing networks in just a few days. The Sky News video bomb also garnered attention from national and international publications including The Sun, The Mirror, Telegraph, Radio Times, Time Magazine, Huffington Post, MTV and Cosmopolitan magazine.

Alex McAleer
Alex McAleer possesses the uncanny ability to apparently tap into his audiences' minds and read their thoughts at will. However he doesn't pretend to be a 'psychic' who reads fortunes or talks to the dead. Instead he reads people and talks to the living, combining contemporary mind reading with sharp wit and a flair for showmanship.
Being an only-child, Alex had many hobbies growing-up, including magic, but it wasn't until his mother passed away when he was fourteen years old that he dedicated his life to studying the manipulation techniques of psychics, mentalists, and hypnotists. Gradually, he taught himself the unusual skills and techniques that would eventually take him all over the world.
Alex has gone on to make countless international television appearances including ITV's Good Morning Britain (UK), Seven Network's Today Tonight (Australia), and NBC's Access Hollywood (USA). Alex is also a successful writer in the magic world, having written several books on his own techniques and delivered lectures to psychology students, mentalists, and magicians at the prestigious Magic Circle.

Kayla Drescher
Kayla has won multiple awards, including the Society of American Magician's Presidential Citation and Boston's 2013, "Magician of the Year". She's also appeared on television numerous times, including The CW's Penn & Teller: Fool Us and NBC's The Today Show, where she won David Copperfield's "Search for the Next Great Magician." Kayla continues to push reality's limits and create one unforgettable show.

Fernando Velasco
Every once in a while a young man comes along that exhibits the skill and talent to become a great magician. Such is Fernando Velasco! Born in Mexico, Fernando immigrated to Southern California where his passion for magic took him to the world famous Hollywood Magic Castle. There, he was taught the "tricks of the trade" by some of America's leading illusionists. Within a few short years he mastered his art and won accolades from his fellow mentors.
Champions of Magic
Hobby Center
Sarofim Hall
800 Bagby St. Houston, TX
Directions
Saturday 6/30/2018 7:30 PM
view tickets
Playing Now thru July 1st, 2018


Sugar Land native Jackson Gay's directorial redition of "The Cake" continues its run at the Alley Theatre.
The story sort of mirror's the recent US Supreme Court rulling of a Colorado baker who refused to create a wedding cake for a gay couple.
The play revolves around a gay couple in North Carolina planning their wedding, but when it comes to their cake. The local baker refuses to make their wedding cake based on her religious beliefs.
"The goal, I suppose, of our production is to get people talking," said the director, Jackson Gay as told to CW39.
The creator (playwright) The Cake is Bekah Brunstetter. She has written for MTV (Underemployed), ABC Family's Switched at Birth, and Starz's American Gods. Brunstetter is currently a Supervising Producer on NBC's This is Us. She is currently writing a new play for Theater Breaking Through Barriers. BA UNC Chapel Hill; MFA in Dramatic Writing from the New School for Drama.
Chicago and
REO Speedwagon
with Michael Tolcher
@The Cynthia Woods Mitchll Pavilion

Blasting trumpets, glorious guitars and all your favorite music. Don't miss this night with Chicago and REO Speedwagon.
Fans will be treated to a night filled with a deep catalog of hits from both bands. Chicago, in planning a show unlike any other they've done before, will perform their historic album Chicago II in its entirety followed by the "world's longest encore" as the band jokingly refers to it, filled with their greatest hits. REO Speedwagon will electrify audiences with hits and fan-favorites such as "In Your Letter," "Can't Fight This Feeling," "Time For Me To Fly," "Roll With The Changes," "Keep On Loving You," "Take It On the Run" and more.

Chicago and REO Speedwagon
with Michael Tolcher
The Cynthia Woods Mitchll Pavilion
2005 Lake Robbins Dr.
The Woodlands, TX
Directions
Friday 6/29/2018 6:30 PM
View Tickets
The Mighty Mighty Bosstones
@HOB Houston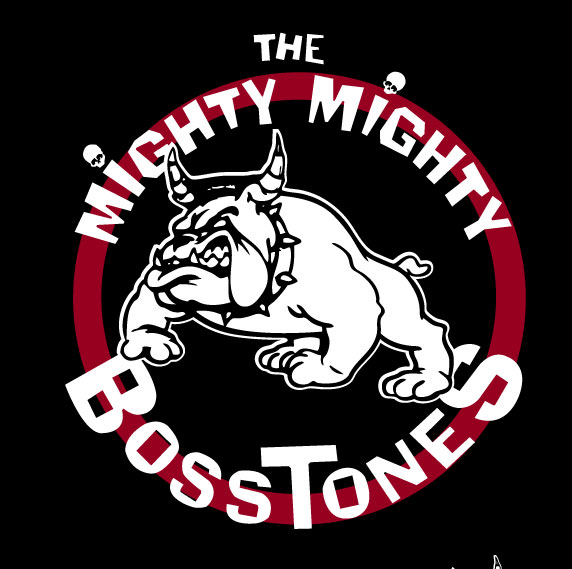 It all started in 1983 with The Mighty Mighty Bosstones in Boston, Massashusetts when lead vocalist Dicky Barrett, bassist Joe Gittleman and tenor saxophonist Tim Burton and dancer Ben Carr started making their brand of music.
Today Barrett is the voice you hear calling to order Jimmy Kimmel Live every late night on ABC television.
The Bosstones are often credited as one of the progenitors of the genre of ska punk and the creators of its subgenre ska-core a form of music which mixes elements of ska with punk rock and hardcore. Since the release of their 1989 debut Devil's Night Out, the band toured and recorded extensively throughout the 1990s, becoming a key figure in the development of the American third wave ska scene and one of the first bands to popularize the genre in the musical mainstream, reaching their commercial peak with their platinum-selling 1997 album Let's Face It and its hit single "The Impression That I Get".
Tickets to the Mighty BossTones click here
The Homeless Chronicles are the go to pages for service organizations to obtain information as to what is happening in the community (news) to help homeless individuals and families. The blog is also designed to meet the needs of every homeless person with information they can use to help them back to self-sufficiency.[Click here for more]
Looking for that Saturday weekend event and can't find it
try our custom "Google Search"