Houston's Online Weekend Entertainment Guide
Our Weekend Entertainment Picks for Weekend Saturdays
Saturday, March 17th, 2018

The Black Lillies
@Armadillo Palace
Saturday 3/17/2018 9:00 PM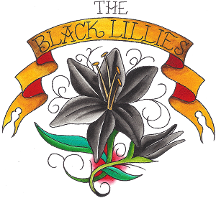 [From Black Lillies.com]
The Black Lillies have never backed down from a challenge: proudly independent since their formation, they are always pushing forward and evolving, letting the inspiration and music take focus. That drive has led them to become one of Americana's biggest success stories: an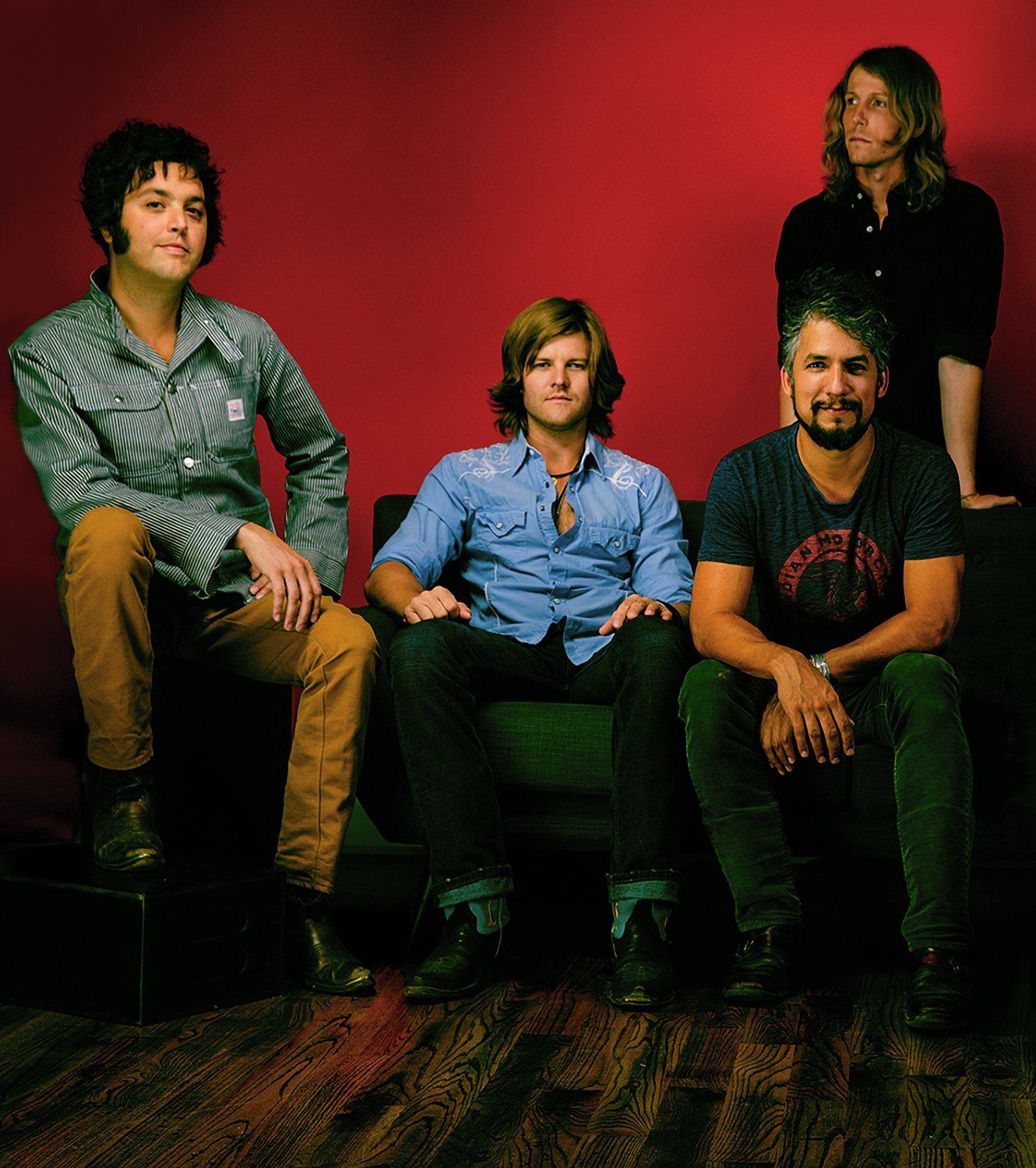 internationally-renowned band of roots-rockers, armed with songs that blur the boundaries between folk, soul, red dirt country, blues and rock.
With four albums under their belts, the band has been a mainstay on radio and album sales charts, promoting each release in the blue-collar tradition: by hitting the highway, averaging 175 gigs per year. That road-warrior work ethic has become as integral to the band's success as founder Cruz Contreras' songwriting, taking the band from coast to coast, border to border, and even country to country. And they have racked up accolades as easily as the miles on their Sprinter, winning praise from outlets including American Songwriter, Rolling Stone, NPR, CMT, Wall Street Journal and Billboard.

The Black Lillies have enthralled audiences at festivals including Bonnaroo Music + Arts, New Orleans Jazz Fest, MerleFest, Stagecoach, CMA Fest & Fan Fair, and Pickathon. Equally at home on theatre stages and in rock clubs, they were one of the first independent bands to play the Grand Ole Opry and have since returned dozens of times – sharing that stage with big-budget bands and major-label mainstreamers. They've chased down success on their terms, ignoring the trends of Nashville and focusing on a sound that, as Vanity Fair notes, "continues to cross generations and musical genres – country, folk, blues and a touch of the Dead, for good measure."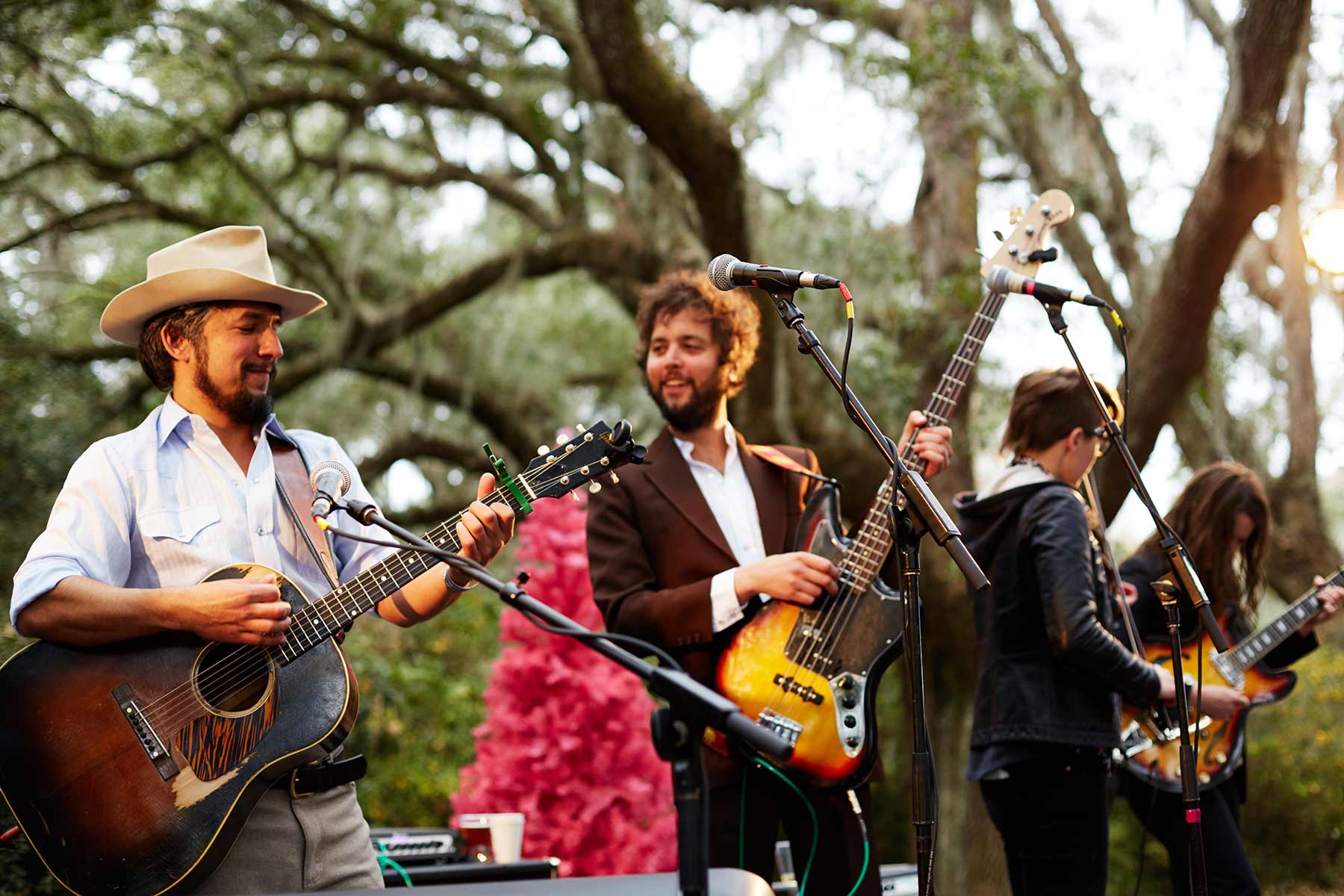 After a major lineup change in 2016 following the departure of two longterm members, bassist/vocalist Sam Quinn joined the fold. A musician with his own cult following due to his role as one half of the driving force behind indie folk darlings the everybodyfields as well as his solo work, he initially signed on to fill in for four shows … but the chemistry was undeniable, and he stayed. Soon after, guitar slinger/vocalist Dustin Schaefer, fresh off a stint with Micky and the Motorcars and a singer/songwriter in his own right, jumped into the mix. And suddenly, the group went from a band with one songwriter to a band with three – plus a drummer, longtime member Bowman Townsend, who helps with song arrangements.
After eight years, four albums, and over a thousand shows, The Black Lillies have evolved from a group of people playing Cruz's music to a REAL BAND – a group of collaborators who spend as much time together off the road as they do on the road; where everyone contributes and weighs in on the ultimate vision; where a song could be written by any member (or multiple members); where the music takes priority over absolutely everything else. They're building on that foundation of strong roots rock and creating something brand new. Even classic Black Lillies songs sound fresh and reimagined in their hands – with lush, layered harmonies, a funky edge, and the undeniable chemistry that radiates from the musicians on stage.

With a new configuration, new songs and the same dedication to touring, the Lillies continue to sink their roots deep into the Americana landscape. The band will head into the studio in February to begin work on their new album, due out fall 2018 on Thirty Tigers.
The Black Lillies
Armadillo Palace
5015 Kirby Dr.
Houston, TX
Directions
Saturday 3/17/2018 9:00 PM
view tickets
In Bloom Music Festival
@Eleanor Tinsley Park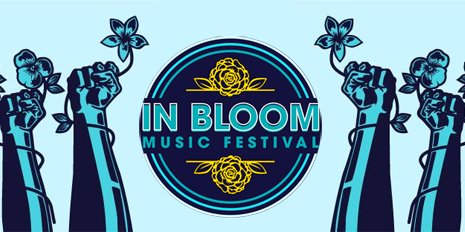 Introducing Houston's newest music festival – In Bloom at Eleanor Tinsley Park, March 24-25, 2018. The festival organizers are calling it a diverse lineup of more than 50 artists on 4 stages with the best food in the South, activities and more.
The festival hours are 11am-11pm on Saturday and 11am-10pm on Sunday.
Featured here at Weekend Houston is:
Martin Garrix and Incubus from Inbloomfestival.com
At just 21 years old, Martin Garrix has established himself as a behemoth of both the electronic and pop worlds. If 2013 was his breakthrough year, 2016 was the year he staked his claim as more than a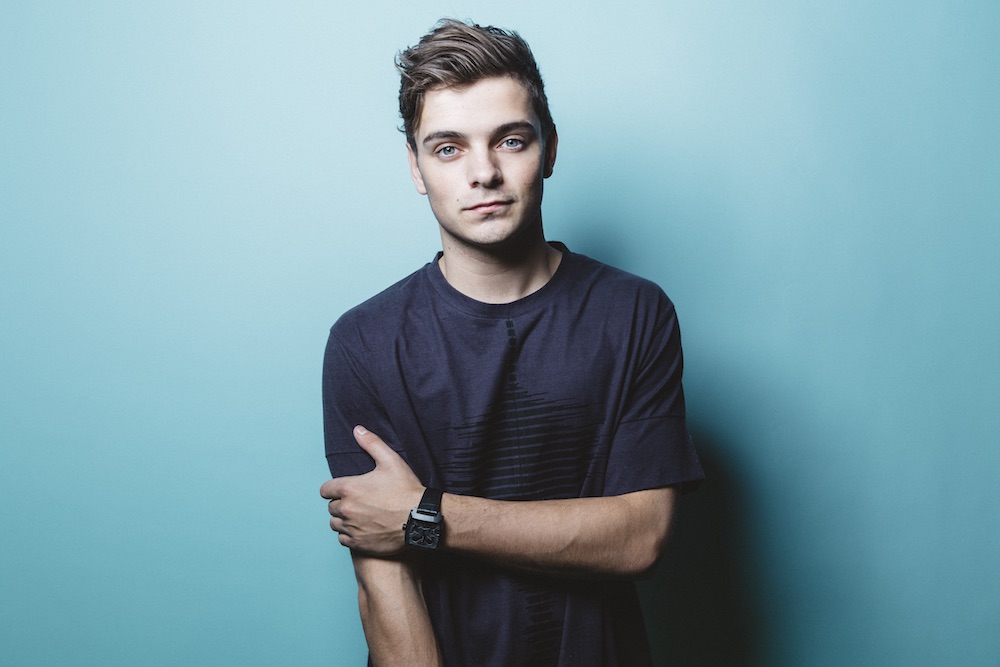 dance music A-lister. Dance music remains his focus—but Garrix's horizons have broadened dramatically. Next to that, his own STMPD RCRDS label is releasing new music from other great (upcoming) artists.
Martin's move into the world of pop and the mainstream at large should come as little surprise. His 2013 debut Animals went to No. 1 in the UK and he quickly embraced his appeal to the wider world, collaborating with megastars like Tiësto, Avicii and Usher.?
In The Name Of Love marked the next chapter in his efforts for crossover domination, including an appearance on The Tonight Show Starring Jimmy Fallon and 2 wins at the MTV EMA's. In 2017, he released more stunning singles including Scared to be Lonely and There For You.

The synergy between his studio and live shows is undeniable, and has landed him the #1 spot on DJ Mag Top 100 for 2016 and 2017. He performs the biggest festivals in the world, from Coachella and Lollapalooza, to Ultra Music Festival and Tomorrowland, and 2017 saw him hold down a residency at Omnia, Las Vegas as well as 2 season-long shows on Ibiza at Ushuaïa and Hï.
Forging a phenomenal career that belies his age, Martin Garrix has achieved what many could only have dreamed of in a lifetime. One thing is for certain, he is only just getting started.
In Bloom Music Festival
Eleanor Tinsley Park
18-3600 Allen Pkwy.
Houston, TX
Directions
March 24-25, 2018
view tickets

Incubus
Novelist Henry Miller once wrote, "One's destination is never a place, but rather a new way of looking at things." Since their formation in 1991, iconic multiplatinum Los Angeles rock band Incubus have consciously and continually shifted their perspective with each subsequent album, preserving the spirit that initially drove them and simultaneously challenging themselves as artists and human beings. Their eighth full-length, the aptly titled 8 [Island Records], proudly upholds that tradition for the quintet - Brandon Boyd [vocals], Mike Einziger [guitar, piano, backing vocals], José Pasillas II [drums], Chris Kilmore [turntables, keyboards], and Ben Kenney [bass].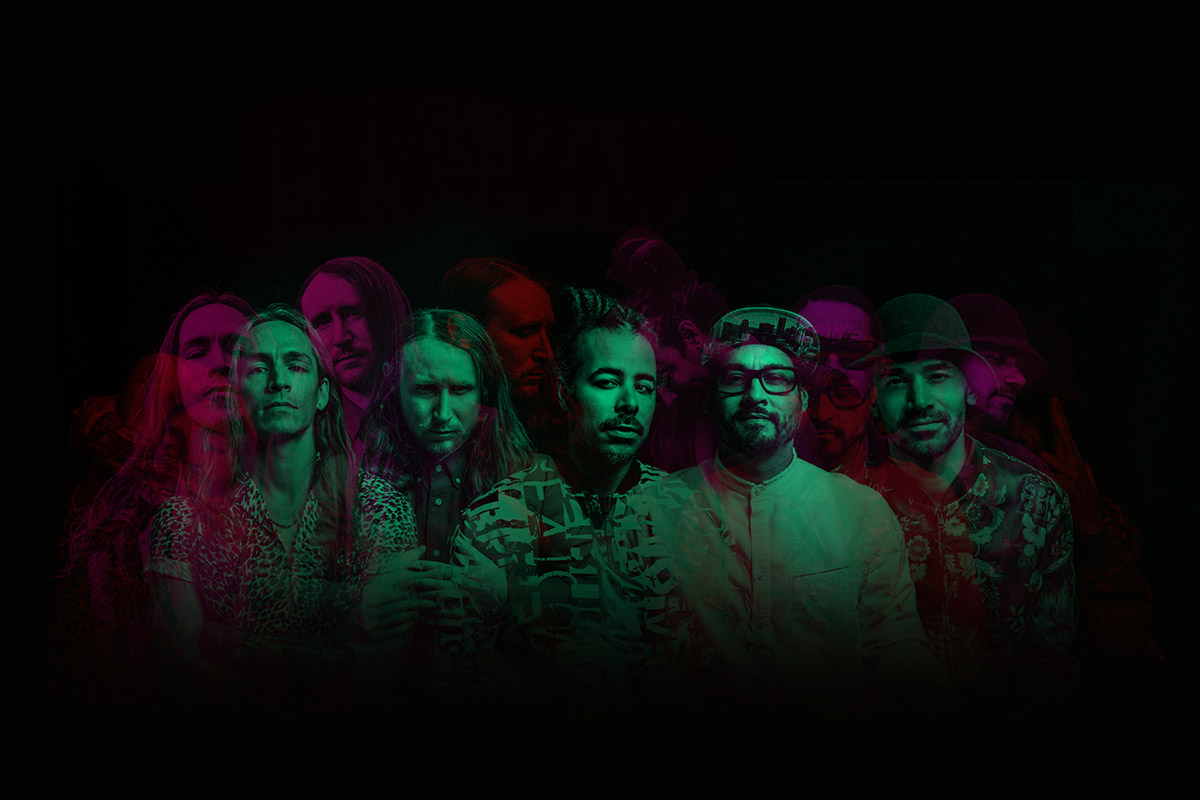 "As a band, we're collectively interested in challenging ourselves and hopefully finding new, innovative ways of writing music," asserts Boyd. "That ethos has kept things interesting for us."
It's also kept things interesting for listeners everywhere. By 2017, the band's sales exceeded 23 million worldwide, while landing four Top 5 debuts on the Billboard Top 200 and one #1 album. They've graced the stages of festivals everywhere from Lollapalooza and Air + Style to Download Festival and Pinkpop in addition to touring alongside the likes of Linkin Park, OutKast, Moby, Jane's Addiction, Queens of the Stone Age, and many more. After the release of 2015's Trust Fall (Side A) EP and a packed summer amphitheater tour with Deftones, the boys once again treaded uncharted territory. They collaborated with a dynamic talent behind the board as 8 would be co-produced and mixed by Skrillex [Justin Bieber, A$AP Rocky, Lady Gaga]. In January 2016, Boyd and Einziger holed up in a Venice Beach shack, building "Much of the musical framework in a weird man cave," laughs Boyd.

By fall, the five musicians regrouped to flesh out ideas, recording at Jim Henson Studios and at Einziger's personal studio. As the vision came into focus during early 2017, Incubus added another level by enlisting the perspective of longtime friend Skrillex for co-production and mixing. Einziger had spent the past few years, exponentially expanding his personal musical palette. Not only did he oversee production for The Internet's Feel Good and produce three songs for Tyler, The Creator's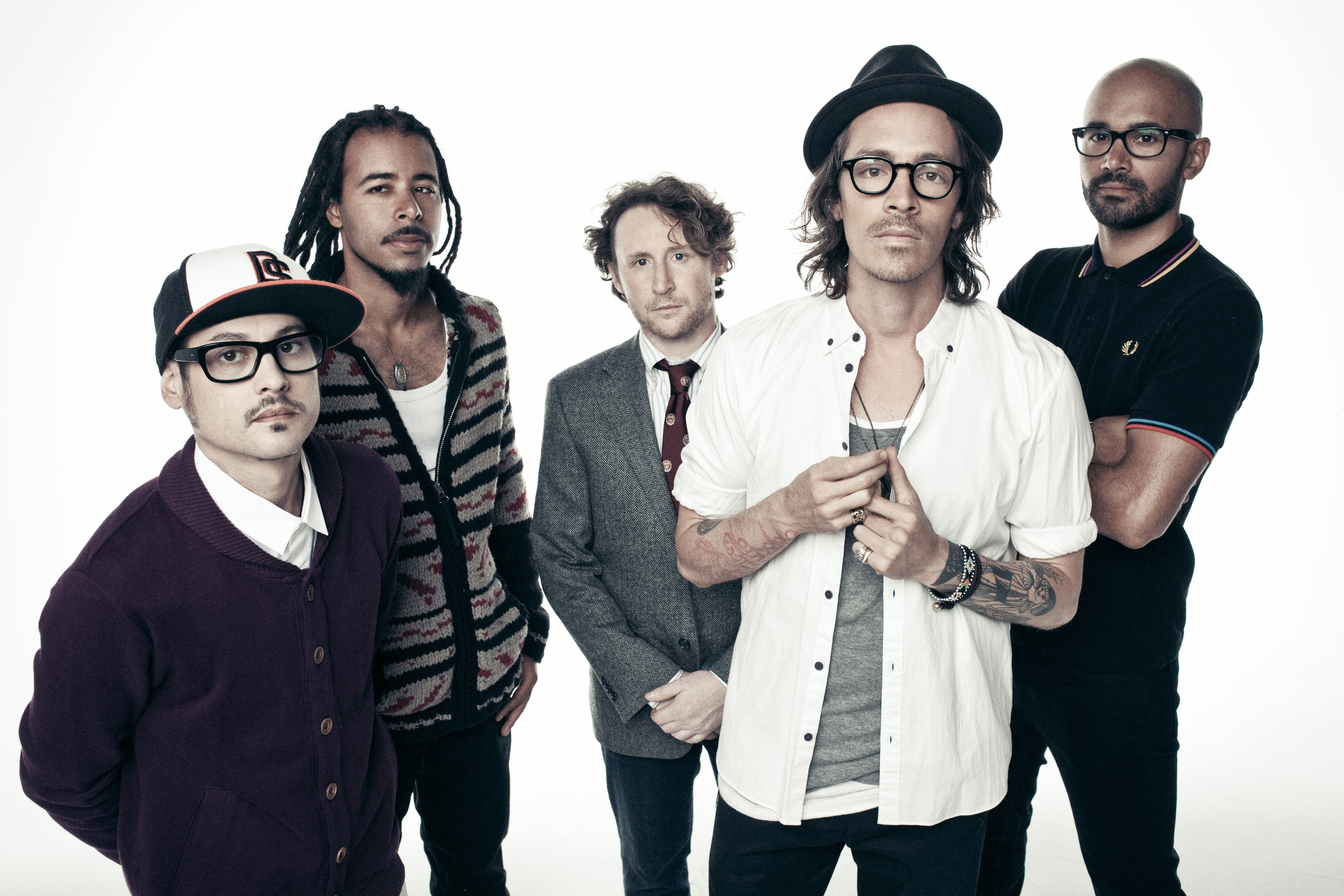 chart-topping "Cherry Bomb," but he also co-wrote Avicii's six-times platinum smash "Wake Me Up" and served as musical director and performer for a much talked-about 2016 GRAMMY® Awards performance of "Where Are Ü Now" by Skrillex, Diplo, and Justin Bieber. After lunch one day, Einziger played Skrillex some mixes, and "a whole new world opened up" as the producer added his magic to 8.
e No Sound In The Digital Forest" illuminates their cinematic side with delicate chimes, simmering drums, and warbling tones. A dial-up modem signals the explosion of "Love In A Time of Surveillance" as the one-two punch of "No Fun" and "Throw Out The Map" tap into a tsunami of distortion and punk-y freedom. "Glitterbomb" represents the glorious push-and-pull of 8, teetering between heavenly harmony and a dramatic twinge.
. . .read more about Incubus at: Inbloomfestival.com click here
The Homeless Chronicles are the go to pages for service organizations to obtain information as to what is happening in the community (news) to help homeless individuals and families. The blog is also designed to meet the needs of every homeless person with information they can use to help them back to self-sufficiency.[Click here for more]
Looking for that Saturday weekend event and can't find it
try our custom "Google Search"