Houston's Online Weekend Entertainment Guide
Our Weekend Entertainment Picks for Weekend Saturdays
Saturday, March 24th, 2018

In Bloom Music Festival
@Eleanor Tinsley Park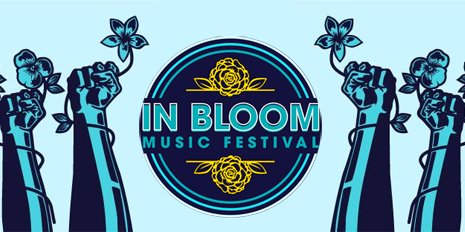 Introducing Houston's newest music festival – In Bloom at Eleanor Tinsley Park, March 24-25, 2018. The festival organizers are calling it a diverse lineup of more than 50 artists on 4 stages with the best food in the South, activities and more.
The festival hours are 11am-11pm on Saturday and 11am-10pm on Sunday.
Featured here at Weekend Houston is:
Martin Garrix and Incubus from Inbloomfestival.com
At just 21 years old, Martin Garrix has established himself as a behemoth of both the electronic and pop worlds. If 2013 was his breakthrough year, 2016 was the year he staked his claim as more than a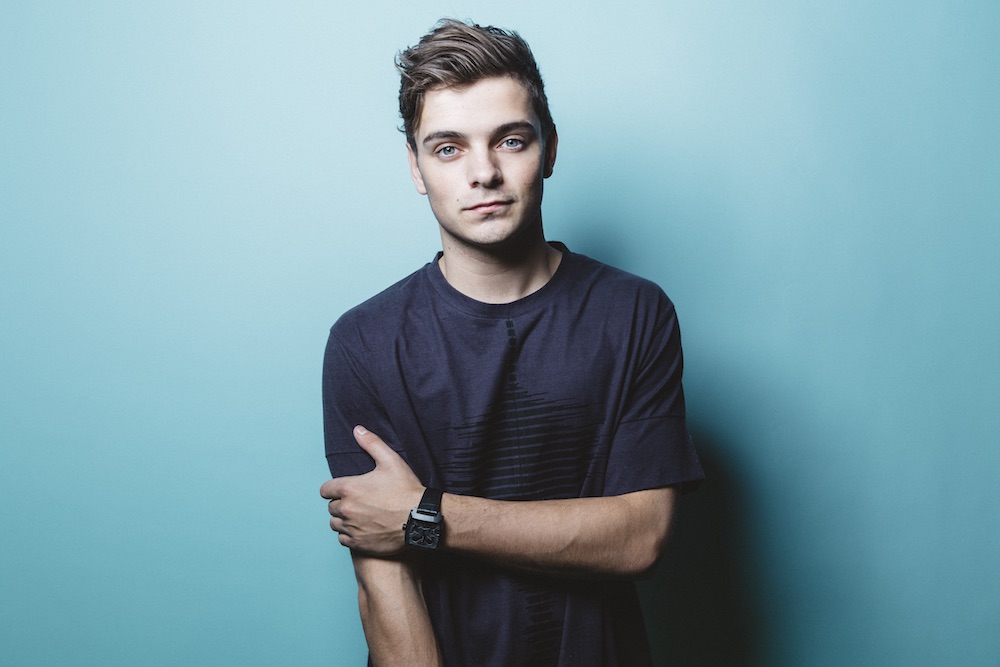 dance music A-lister. Dance music remains his focus—but Garrix's horizons have broadened dramatically. Next to that, his own STMPD RCRDS label is releasing new music from other great (upcoming) artists.
Martin's move into the world of pop and the mainstream at large should come as little surprise. His 2013 debut Animals went to No. 1 in the UK and he quickly embraced his appeal to the wider world, collaborating with megastars like Tiësto, Avicii and Usher.?
In The Name Of Love marked the next chapter in his efforts for crossover domination, including an appearance on The Tonight Show Starring Jimmy Fallon and 2 wins at the MTV EMA's. In 2017, he released more stunning singles including Scared to be Lonely and There For You.

The synergy between his studio and live shows is undeniable, and has landed him the #1 spot on DJ Mag Top 100 for 2016 and 2017. He performs the biggest festivals in the world, from Coachella and Lollapalooza, to Ultra Music Festival and Tomorrowland, and 2017 saw him hold down a residency at Omnia, Las Vegas as well as 2 season-long shows on Ibiza at Ushuaïa and Hï.
Forging a phenomenal career that belies his age, Martin Garrix has achieved what many could only have dreamed of in a lifetime. One thing is for certain, he is only just getting started.
In Bloom Music Festival
Eleanor Tinsley Park
18-3600 Allen Pkwy.
Houston, TX
Directions
March 24-25, 2018
view tickets

Incubus
Novelist Henry Miller once wrote, "One's destination is never a place, but rather a new way of looking at things." Since their formation in 1991, iconic multiplatinum Los Angeles rock band Incubus have consciously and continually shifted their perspective with each subsequent album, preserving the spirit that initially drove them and simultaneously challenging themselves as artists and human beings. Their eighth full-length, the aptly titled 8 [Island Records], proudly upholds that tradition for the quintet - Brandon Boyd [vocals], Mike Einziger [guitar, piano, backing vocals], José Pasillas II [drums], Chris Kilmore [turntables, keyboards], and Ben Kenney [bass].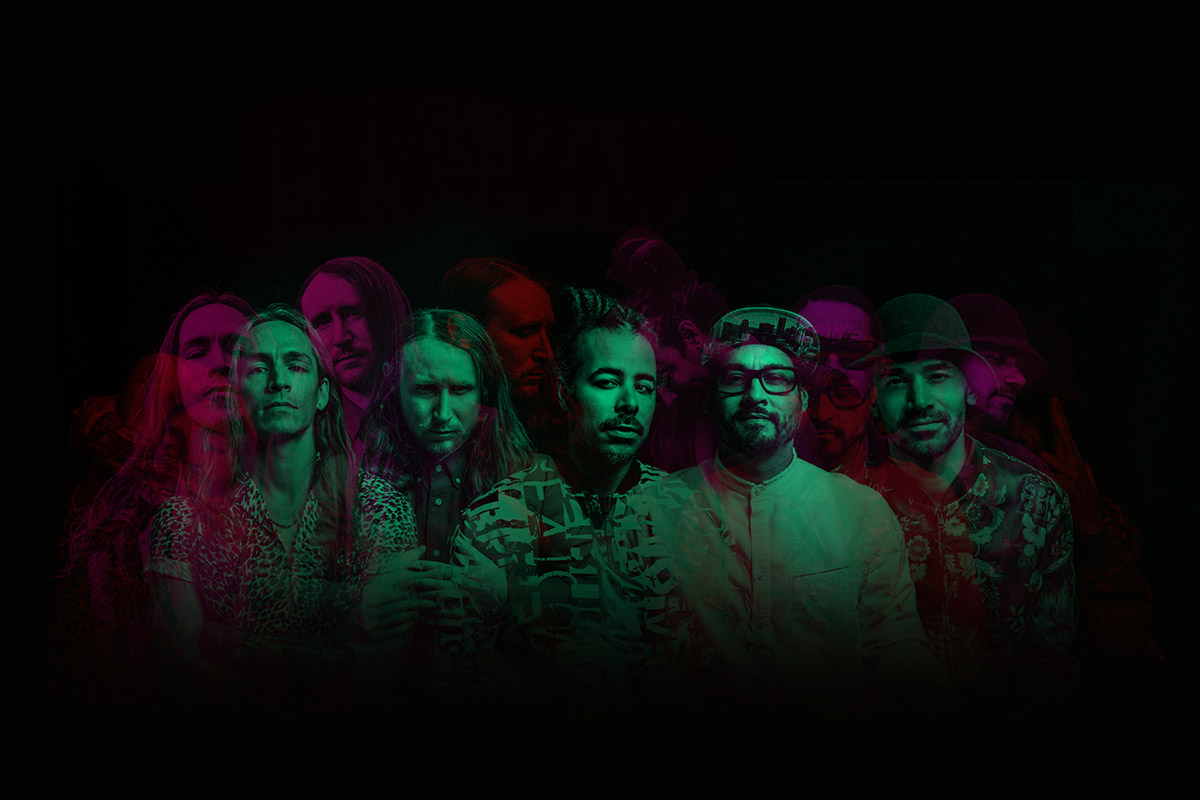 "As a band, we're collectively interested in challenging ourselves and hopefully finding new, innovative ways of writing music," asserts Boyd. "That ethos has kept things interesting for us."
It's also kept things interesting for listeners everywhere. By 2017, the band's sales exceeded 23 million worldwide, while landing four Top 5 debuts on the Billboard Top 200 and one #1 album. They've graced the stages of festivals everywhere from Lollapalooza and Air + Style to Download Festival and Pinkpop in addition to touring alongside the likes of Linkin Park, OutKast, Moby, Jane's Addiction, Queens of the Stone Age, and many more. After the release of 2015's Trust Fall (Side A) EP and a packed summer amphitheater tour with Deftones, the boys once again treaded uncharted territory. They collaborated with a dynamic talent behind the board as 8 would be co-produced and mixed by Skrillex [Justin Bieber, A$AP Rocky, Lady Gaga]. In January 2016, Boyd and Einziger holed up in a Venice Beach shack, building "Much of the musical framework in a weird man cave," laughs Boyd.

By fall, the five musicians regrouped to flesh out ideas, recording at Jim Henson Studios and at Einziger's personal studio. As the vision came into focus during early 2017, Incubus added another level by enlisting the perspective of longtime friend Skrillex for co-production and mixing. Einziger had spent the past few years, exponentially expanding his personal musical palette. Not only did he oversee production for The Internet's Feel Good and produce three songs for Tyler, The Creator's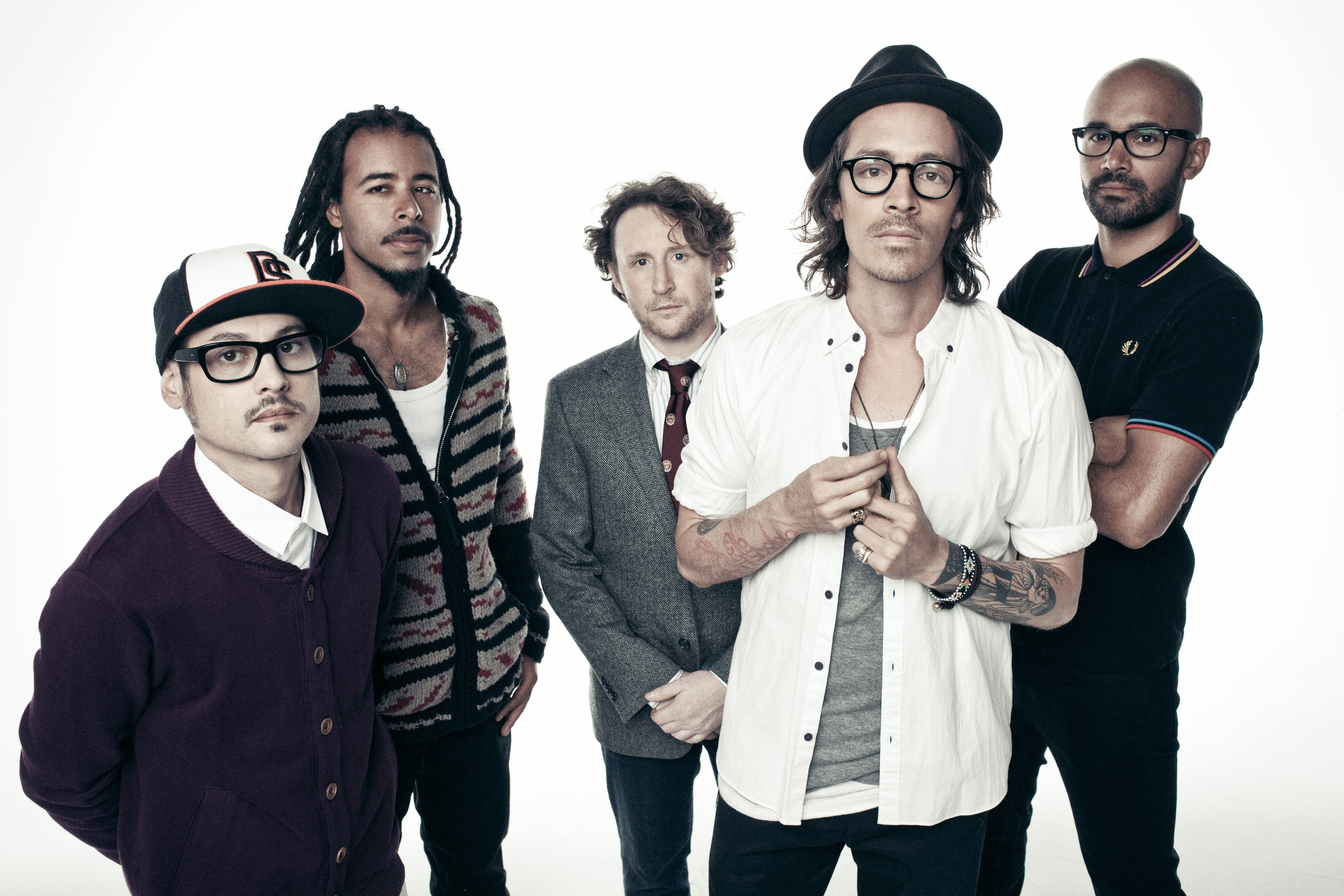 chart-topping "Cherry Bomb," but he also co-wrote Avicii's six-times platinum smash "Wake Me Up" and served as musical director and performer for a much talked-about 2016 GRAMMY® Awards performance of "Where Are Ü Now" by Skrillex, Diplo, and Justin Bieber. After lunch one day, Einziger played Skrillex some mixes, and "a whole new world opened up" as the producer added his magic to 8.
e No Sound In The Digital Forest" illuminates their cinematic side with delicate chimes, simmering drums, and warbling tones. A dial-up modem signals the explosion of "Love In A Time of Surveillance" as the one-two punch of "No Fun" and "Throw Out The Map" tap into a tsunami of distortion and punk-y freedom. "Glitterbomb" represents the glorious push-and-pull of 8, teetering between heavenly harmony and a dramatic twinge.
. . .read more about Incubus at: Inbloomfestival.com click here
H-Town Blues Festival
@NRG Arena
Saturday, March 31st, 2018 7:00 PM
The 2018 H-Town Blues Festival kicks off this weekend at NRG.

Here at some featured performers:

T.K. Soul has built a loyal grassroots following for his music that mixes R&B traditions with modern-day attitude and hip-hop accents. T.K. Soul was born Terence Kimble in Winnfield, Louisiana on August 26, 1964. At an early age, Kimble had a keen ear for music, and soaked up the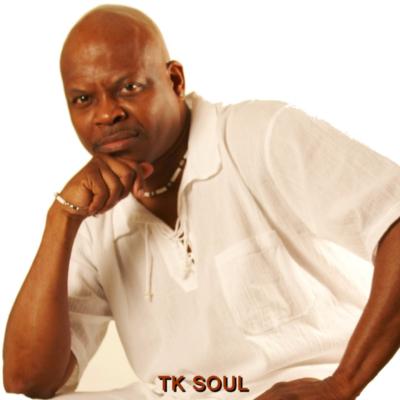 influences of soul, funk, and R&B artists ranging from Stevie Wonder, the Jackson 5, and Al Green to Maze, Rick James, and Prince. When he was ten years old, Kimble picked up a guitar, and discovered he could easily play it by ear. Before long, Kimble was also playing keyboards, drums, and bass, and by the time he was in junior high, he had already been recruited to play in the local high school's band. Music became the dominant force in Kimble's life, as he juggled gigs with school bands, church choir, and local R&B acts. After a painful breakup with his girlfriend, Kimble began writing songs, and while DJ'ing at clubs and parties, he began singing his own songs during breaks. Kimble began looking for a record contract, but his inexperience in the music business kept him on the sidelines for close to a decade. Kimble began touring with R&B and funk acts as a sideman, and while performing with the band Under 21 (who would later record for Motown under the name Profyle), he was scouted by the manager of the successful Houston-based vocal group H-Town. Kimble signed on to play keyboards with H-Town, while writing songs in his spare time.
His self-titled album, Sir Charles Jones, was released in 2000, it was hsi first. A revie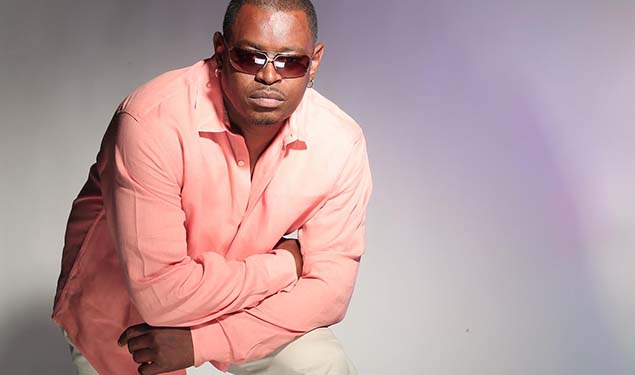 w in Living Blues praised Jones' vocals and stated, "for a largely-programmed effort, this disk percolates with sensuality and emotional heat." Jones' next album, Love Machine, spent 57 weeks on the U.S. Billboard Top R&B/Hip-Hop Albums chart, where it peaked at number 28 in June 2002. Living Blues credited the ballad "Is There Anybody Lonely?" for increasing the attention on Jones by soul and blues radio. The magazine added, "his success bodes well for the future of soul/blues as a viable contemporary music."
Tucka it is said was influenced by R. Kelly and Barry White. Louisiana's Tucka is an R&B singer who can deliver "pillow talk" songs that recall the '7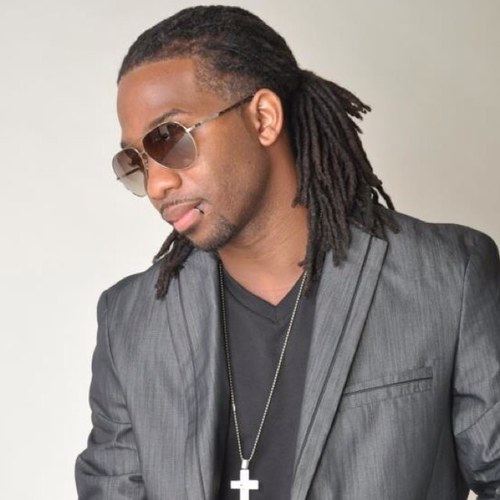 0s, the '80s, and also the 2010s. He kicked off his career in 2007, singing lead with Keith Frank & the Soileau Zydeco Band. He introduced his solo career in 2008, along with his nickname "the King of Swing." He soon became a regional favorite, and opened Louisiana gigs by the likes of Mystikal and Lenny Williams. His Love Rehab album landed in 2009 with songs like "Sex on My Mind" and "MySpace Love." Forever King followed in 2011, then in 2015 he released Love Rehab 2.

Southern bluesman Pokey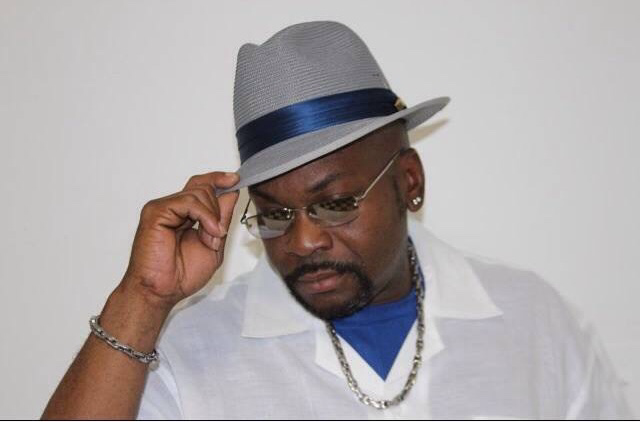 Bear injects a larger-than-life swagger into his R&B-infused bayou soul. Similar in old-school sound and spirit to Willie Clayton, the Baton Rouge party-starter is also a James Brown-influenced soul man at heart.
Willie Clayton sang gospel in his church as a youngster. It was Duplex Records that released his debut single, "That's the Way Daddy Did" (1969). In 197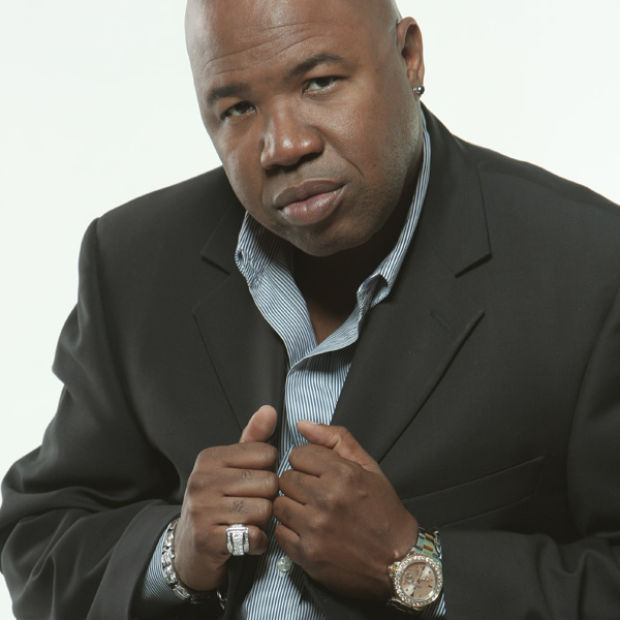 1, Clayton relocated to Chicago, Illinois, and appeared regularly in local clubs. He was introduced to Al Green's record producer, Willie Mitchell, who signed Clayton to a recording contract with Pawn, a subsidiary label of Hi Records. Mitchell produced several tracks with Clayton, including "I Must Be Losin' You," "It's Time You Made Up Your Mind," and "Baby You're Ready," but none of them reached the national charts. Clayton toured nationally on the same bill as Green, James Brown and Barry White, before creating his own label, Sky Hero, which issued "Living with You, But My Heart Is Somewhere Else."
Calvin Richardson had a strong musical upbringing. According to his bio his mother sang in a local gospel group, The Willing Wonders, and he sang with them as a youth but he was able to listen to secular soul music and funk and was particularly inspired by Bobby Womack, Sam Cooke, Otis Redding and Donny Hathaway. Singing on the gospel circuit, he met and became friends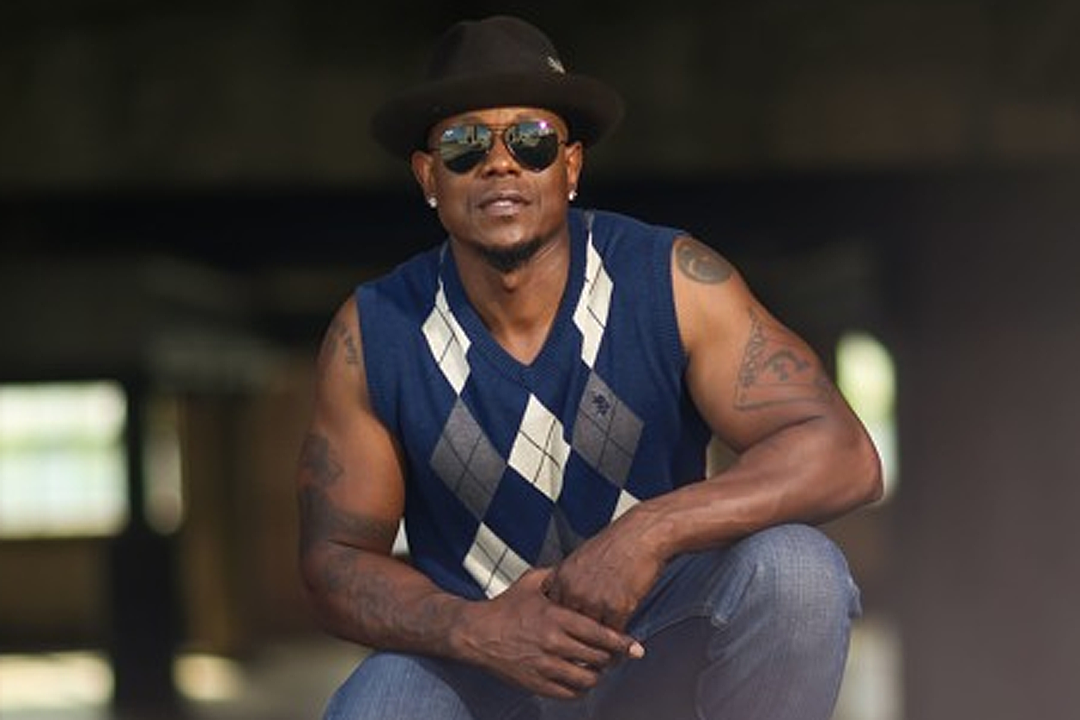 with Cedric "K-Ci" Hailey and Joel "Jo Jo"Hailey, who went on to form the hit-making group Jodeci in the early Nineties. Calvin was inspired by their success to form the urban contemporary vocal group Undacova, whose song "Love Slave" was included in the New Jersey Drive soundtrack in 1995. When Undacova folded, Calvin launched a solo career that resulted in his debut solo album Country Boy on Uptown/Universal Records in 1999. The album included a great cover of Bobby Womack's "I Wish He Didn't Trust Me So Much." While Calvin was working on this follow-up, Angie Stone heard a demo of his song "More Than A Woman" and invited him to duet with her on a version of the song for her album Mahogany Soul.
Tyree Neal has steadily built up a reputation as a strong contender in the "Southern Soul" market will also be feature at the festival.
A little about blues, it is believed, the first publication of blues sheet music may have been "I Got the Blues", published by New Orleans musician Antonio Maggio in 1908 and described as "the earliest published composition known to link the condition of having the blues to the musical form that would become popularly known as 'the blues.'" Hart Wand's "Dallas Blues" was published in 1912; W. C. Handy's "The Memphis Blues" followed in the same year. The first recording by an African American singer was Mamie Smith's 1920 rendition of Perry Bradford's "Crazy Blues". But the origins of the blues were some decades earlier, probably around 1890. The music is poorly documented, partly because of racial discrimination in U.S. society, including academic circles and partly because of the low rate of literacy among rural African Americans during that time.
The Homeless Chronicles are the go to pages for service organizations to obtain information as to what is happening in the community (news) to help homeless individuals and families. The blog is also designed to meet the needs of every homeless person with information they can use to help them back to self-sufficiency.[Click here for more]
Looking for that Saturday weekend event and can't find it
try our custom "Google Search"