Houston's Online Weekend Entertainment Guide
Our Weekend Entertainment Picks for Weekend Saturdays
Saturday, March 31st, 2018

H-Town Blues Festival
@NRG Arena
Saturday, March 31st, 2018 7:00 PM
The 2018 H-Town Blues Festival kicks off this weekend at NRG.

Here at some featured performers:

T.K. Soul has built a loyal grassroots following for his music that mixes R&B traditions with modern-day attitude and hip-hop accents. T.K. Soul was born Terence Kimble in Winnfield, Louisiana on August 26, 1964. At an early age, Kimble had a keen ear for music, and soaked up the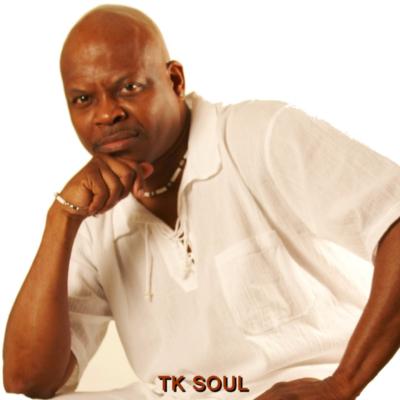 influences of soul, funk, and R&B artists ranging from Stevie Wonder, the Jackson 5, and Al Green to Maze, Rick James, and Prince. When he was ten years old, Kimble picked up a guitar, and discovered he could easily play it by ear. Before long, Kimble was also playing keyboards, drums, and bass, and by the time he was in junior high, he had already been recruited to play in the local high school's band. Music became the dominant force in Kimble's life, as he juggled gigs with school bands, church choir, and local R&B acts. After a painful breakup with his girlfriend, Kimble began writing songs, and while DJ'ing at clubs and parties, he began singing his own songs during breaks. Kimble began looking for a record contract, but his inexperience in the music business kept him on the sidelines for close to a decade. Kimble began touring with R&B and funk acts as a sideman, and while performing with the band Under 21 (who would later record for Motown under the name Profyle), he was scouted by the manager of the successful Houston-based vocal group H-Town. Kimble signed on to play keyboards with H-Town, while writing songs in his spare time.
His self-titled album, Sir Charles Jones, was released in 2000, it was hsi first. A revie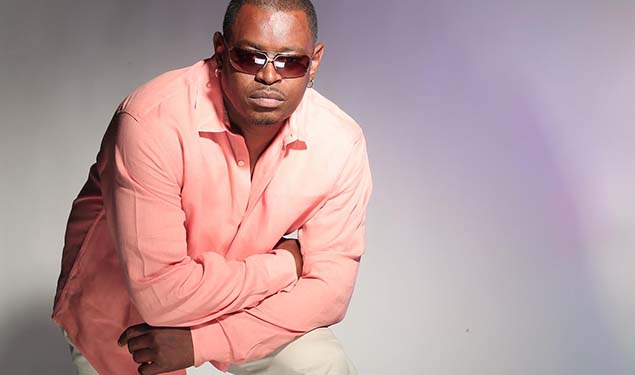 w in Living Blues praised Jones' vocals and stated, "for a largely-programmed effort, this disk percolates with sensuality and emotional heat." Jones' next album, Love Machine, spent 57 weeks on the U.S. Billboard Top R&B/Hip-Hop Albums chart, where it peaked at number 28 in June 2002. Living Blues credited the ballad "Is There Anybody Lonely?" for increasing the attention on Jones by soul and blues radio. The magazine added, "his success bodes well for the future of soul/blues as a viable contemporary music."
Tucka it is said was influenced by R. Kelly and Barry White. Louisiana's Tucka is an R&B singer who can deliver "pillow talk" songs that recall the '7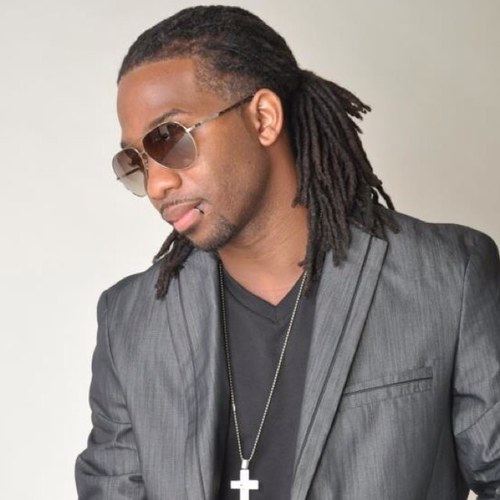 0s, the '80s, and also the 2010s. He kicked off his career in 2007, singing lead with Keith Frank & the Soileau Zydeco Band. He introduced his solo career in 2008, along with his nickname "the King of Swing." He soon became a regional favorite, and opened Louisiana gigs by the likes of Mystikal and Lenny Williams. His Love Rehab album landed in 2009 with songs like "Sex on My Mind" and "MySpace Love." Forever King followed in 2011, then in 2015 he released Love Rehab 2.

Southern bluesman Pokey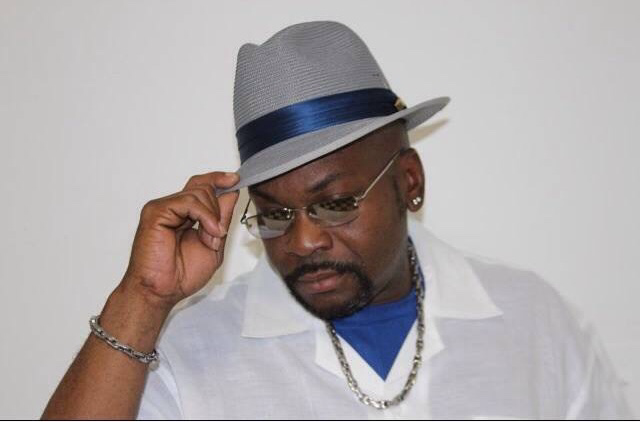 Bear injects a larger-than-life swagger into his R&B-infused bayou soul. Similar in old-school sound and spirit to Willie Clayton, the Baton Rouge party-starter is also a James Brown-influenced soul man at heart.
Willie Clayton sang gospel in his church as a youngster. It was Duplex Records that released his debut single, "That's the Way Daddy Did" (1969). In 197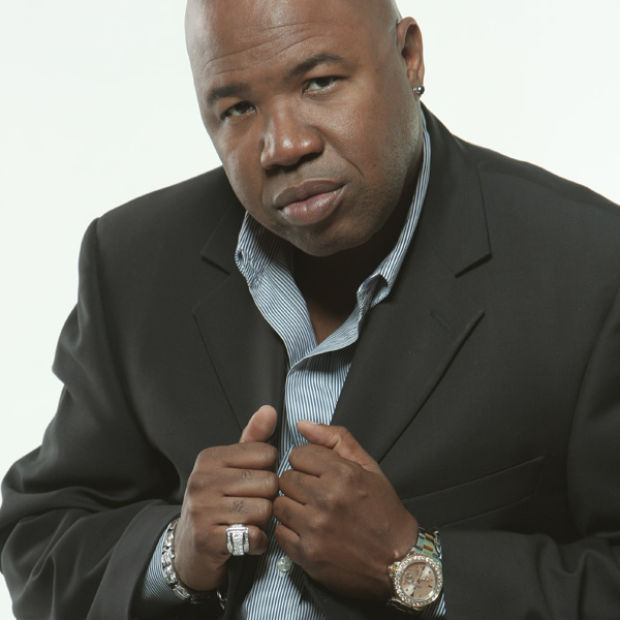 1, Clayton relocated to Chicago, Illinois, and appeared regularly in local clubs. He was introduced to Al Green's record producer, Willie Mitchell, who signed Clayton to a recording contract with Pawn, a subsidiary label of Hi Records. Mitchell produced several tracks with Clayton, including "I Must Be Losin' You," "It's Time You Made Up Your Mind," and "Baby You're Ready," but none of them reached the national charts. Clayton toured nationally on the same bill as Green, James Brown and Barry White, before creating his own label, Sky Hero, which issued "Living with You, But My Heart Is Somewhere Else."
Calvin Richardson had a strong musical upbringing. According to his bio his mother sang in a local gospel group, The Willing Wonders, and he sang with them as a youth but he was able to listen to secular soul music and funk and was particularly inspired by Bobby Womack, Sam Cooke, Otis Redding and Donny Hathaway. Singing on the gospel circuit, he met and became friends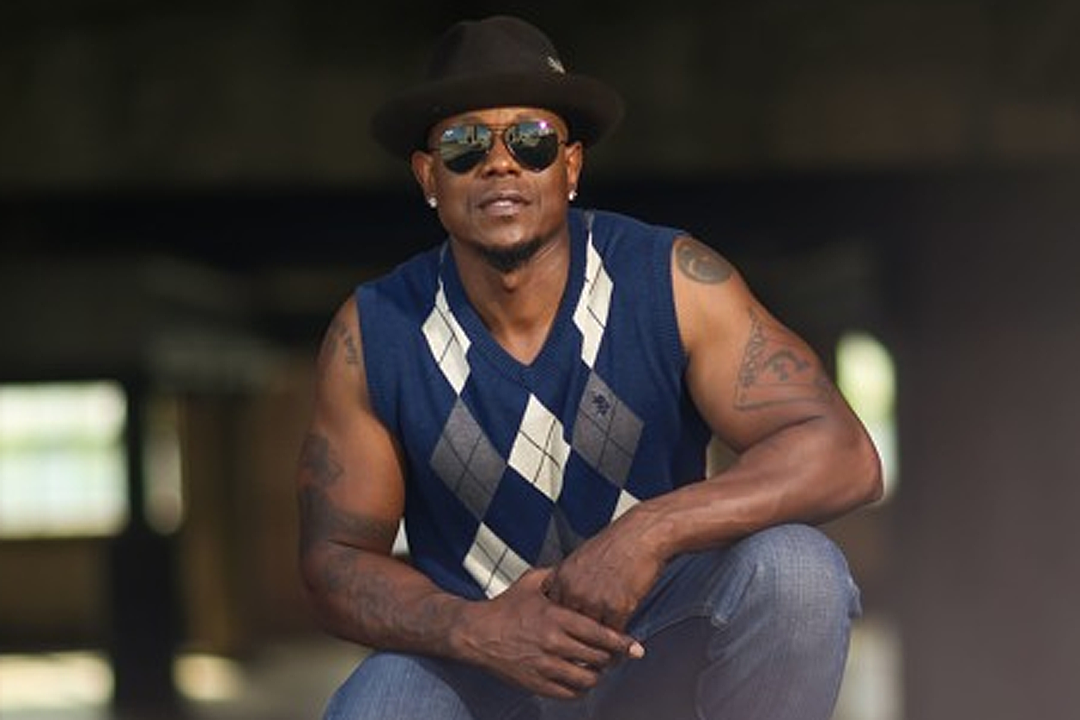 with Cedric "K-Ci" Hailey and Joel "Jo Jo"Hailey, who went on to form the hit-making group Jodeci in the early Nineties. Calvin was inspired by their success to form the urban contemporary vocal group Undacova, whose song "Love Slave" was included in the New Jersey Drive soundtrack in 1995. When Undacova folded, Calvin launched a solo career that resulted in his debut solo album Country Boy on Uptown/Universal Records in 1999. The album included a great cover of Bobby Womack's "I Wish He Didn't Trust Me So Much." While Calvin was working on this follow-up, Angie Stone heard a demo of his song "More Than A Woman" and invited him to duet with her on a version of the song for her album Mahogany Soul.
Tyree Neal has steadily built up a reputation as a strong contender in the "Southern Soul" market will also be feature at the festival.
A little about blues, it is believed, the first publication of blues sheet music may have been "I Got the Blues", published by New Orleans musician Antonio Maggio in 1908 and described as "the earliest published composition known to link the condition of having the blues to the musical form that would become popularly known as 'the blues.'" Hart Wand's "Dallas Blues" was published in 1912; W. C. Handy's "The Memphis Blues" followed in the same year. The first recording by an African American singer was Mamie Smith's 1920 rendition of Perry Bradford's "Crazy Blues". But the origins of the blues were some decades earlier, probably around 1890. The music is poorly documented, partly because of racial discrimination in U.S. society, including academic circles and partly because of the low rate of literacy among rural African Americans during that time.
McDonald's
Children's Festival
In Downtown Houston
Last year the McDonald's Children's Festival had over 50-thousand attendees. Houstina Magazine.com reported,"Having started out almost three decades ago with an inaugural crowd of 5,000, it now attracts 50,000—yes, 50,000—festival-goers annually, including families from all over Texas, plus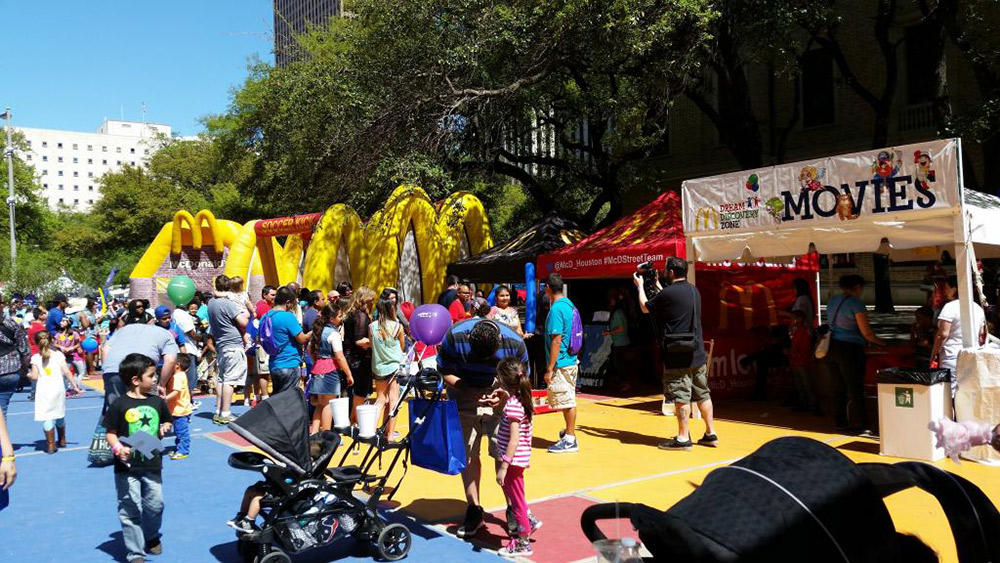 California, Oklahoma, Louisiana, even Mexico, who travel here specifically to attend. The two-day event has raised more than $5 million for creator/sponsor Child Advocates, the local non-profit that helps abused and abandoned children."
Actually according to Child Advocates over the years they have raised over $5.5 millon for the cause of helping children. Child Advocates, Inc. mobilizes court appointed volunteers to break the vicious cycle of child abused. They speak up for abused children who are lost in the system and guide them into safe environments where they can thrive.

To that end, Child Advocates' and its festivals over the years havethrived.
The MCDONALD'S HOUSTON CHILDREN'S FESTIVAL is presented by Baker Hughes benefiting the non-profit. The festiva is located in the heart of downtown Houston in the area surrounding City Hall, Hermann Square, HoustSam Houston Park, and Tranquility Park.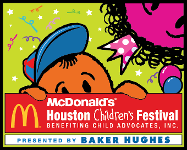 This year the festival's celebrity spotlight is Anthony Gonzalez.
Gonzales is the child actor who voices the animated character Miguel in the Oscar winning Disney film COCO. He will be performing on stage and signing autographs both days of the festival. The family film COCO — set in Mexico during Día de los Muertos, or the Day of the Dead — tells the story of a boy named Miguel (voiced by Gonzalez) and his music-filled journey to the "Land of the Dead" where he meets his ancestors. The colorful film features dancing skeletons and heartwarming songs.

PAW Patrol, the Nickelodeon animated program about a boy named Ryder who leads a pack of search and rescue dogs known as the PAW Patrol are also scheduled in the festival. The show stars, Chase and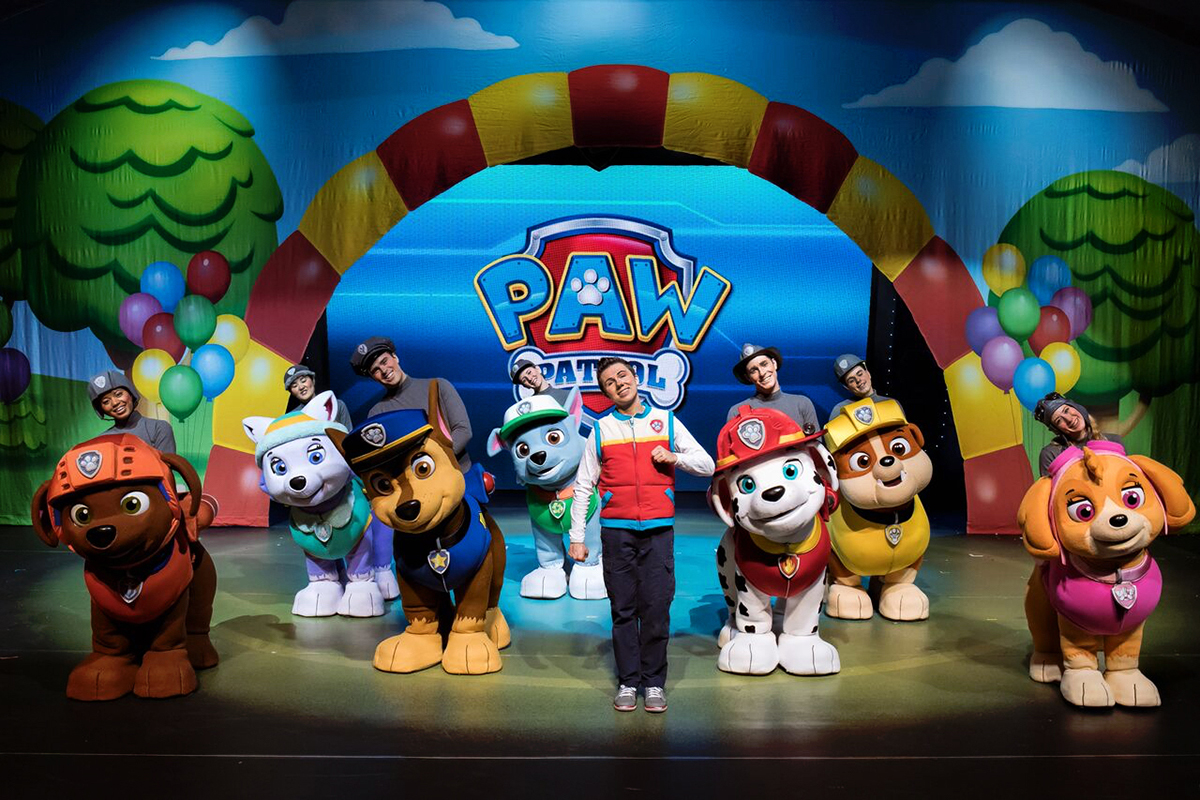 Marshall. Chase is a German Shepherd known as the athletic leader, using his megaphone and police truck to solve the case. Marshall is a Dalmatian and known as the clumsy member of the group, easily excited and all action from the firehouse to his fire truck. Chase and Marshall will be featured together on the McDonald's Dream Discovery Stage during scheduled times with the opportunity for free photos with the characters.
McDonald's Children's Festival
In Downtown Houston
April 7th-8th, 2018
901 Bagby S t. Houston, TX
Directions
View Tickets
Aaron Watson
@Sam Houston
Race Park
Saturday 4/7/2018 6:00 PM

[From Aaron Watson.com]
Aaron Watson isn't interested in what someone else thinks he should do. But instead of getting lonely as he sidesteps expectations, he's gaining followers––hundreds of thousands of them. Delivered with a warm smile and fueled by a wild spirit, Watson's rebellion echoes the land that helped make him.
Watson remains strikingly similar to the people that still dot his native West Texas. They're a rugge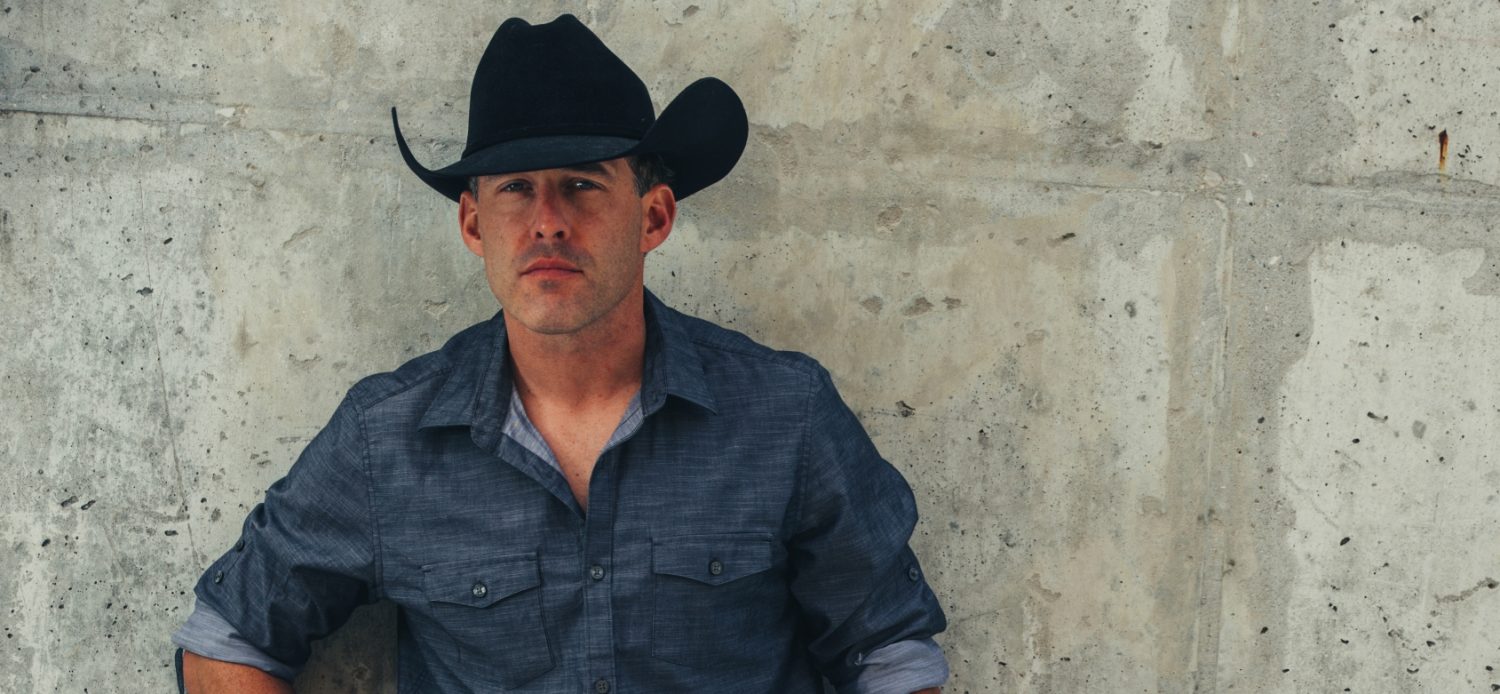 d people, proud of home but humble and hardworking, the first to help a neighbor but also fiercely independent. And Watson is unquestionably one of them. "I've always considered myself an anti-rock star," Watson says, his drawl cracking slightly as he grins. "People don't like me because I'm a rock star. People like me because I'm just like them."
Throughout his 17-year career that spans a dozen albums and more than 2,500 shows throughout the U.S. and Europe, 39-year-old Watson has stubbornly and sincerely identified with the everyman––even as he's proven to be the exception to the rule.
The latest evidence of Watson's homespun singularity is Vaquero, an ambitious 16-song set of character-driven storytelling, level-headed cultural commentary, and love songs for grown- ups that promise to further solidify his status as one of today's finest torch-bearers of real country music.

Vaquero is the follow-up to 2015's The Underdog, an acclaimed collection that also made history. Watson was sitting at his kitchen table as his wife Kim scrambled eggs when he got the call: The Underdog had debuted at No. 1 on the Billboard Country Albums Chart. It was the first time an independent, male country artist had ever outsold majors to premiere at the top spot. "We started jumping around and squealing like kids," he says. "It was a beautiful moment because I got to share it with the girl who believed in me when I was broke and playing some pawnshop guitar. It is something I'll never forget." That momentous instant also arrived with a built-in challenge. "Once we dried the tears of joy, it hit me," Watson says. "I had my work cut out for me for my next album."
Determined, Watson committed to waking up every morning before the sun rose to write songs on that same old pawnshop guitar he scored 20 years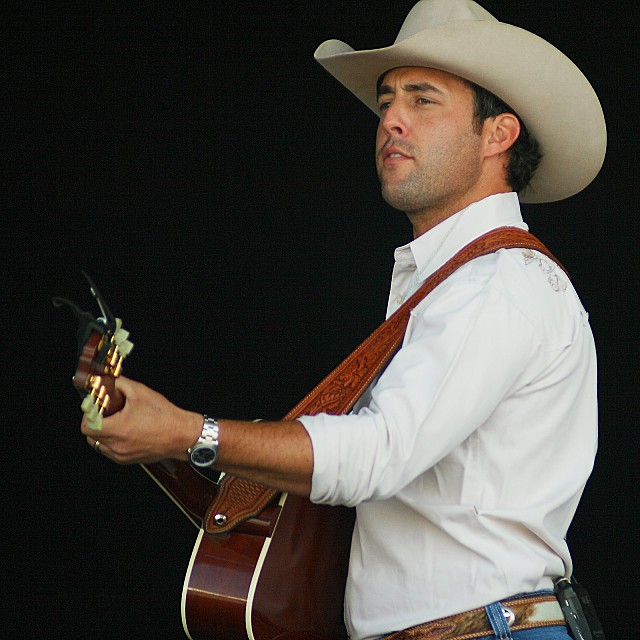 ago. "I bet you I couldn't get $50 for that guitar," he says. "But it means the world to me." He penned songs in the back of a bus on the highway, too, as the band spent the last two years playing more than 35 states and six countries.

Aaron Watson
Sam Houston Race Park
7575 North Sam Houston Pkwy W
Houston, TX
Directions
Saturday 4/7/2018 6:00 PM
view tickets
Houston
Art Car Parade
In Downtown Houston
Saturday 4/14/2018 2:00 PM
The pinnacle of Houston Art Car Parade Weekend is the Parade itself! On April 14, 2018 250 jaw-dropping cars, bikes, skaters, and motorized creatures will roll along Smith Street in Downtown Houston, making it the largest gathering of its kind in the world, and one of the biggest annual events in Houston.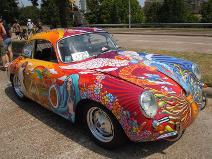 The parade has been a Houston tradition since 1988, when 40 decorated vehicles were featured during the Houston International Festival. The first art car parade took place on May 14, 1986, when 11 vehicles participated in a parade down Montrose Boulevard within the Neartown area. In recent years, the parade has been held on Allen Parkway until the 2015 season prior to the re-routing of Allen Parkway where the westbound lanes have been converted into parking spaces; since 2016 the parade has been relocated to a section of Downtown Houston going up Smith Street with parade route going past Houston City Hall …

The Houston Art Car Parade is an annual event in Houston, Texas, featuring a display of all types of rolling art. The first and largest Art Car parade in the world, at any given parade spectators will see cars, bicycles, motorcycles, roller-skaters, and many other types of motorized and human-powered vehicles all decorated in various themes. There are also classic cars, lowriders, and various other highly modified roadworthy vehicles. The parade has been a Houston tradition since 1988, when 40 decorated vehicles were featured during the Houston International Festival.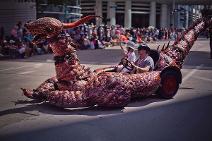 The first art car parade took place on May 14, 1986, when 11 vehicles participated in a parade down Montrose Boulevard within the Neartown area. In recent years, the parade has been held on Allen Parkway until the 2015 season prior to the re-routing of Allen Parkway where the westbound lanes have been converted into parking spaces; since 2016 the parade has been relocated to a section of Downtown Houston going up Smith Street with parade route going past Houston City Hall exiting westbound to Allen Parkway. The 2004 parade featured 250 entries observed by a live audience of over 100,000 people. There were over 260 entries in the 2006 parade. The 2007 parade featured 282 entries. On November 28, 2009, Houston had an illuminated art car parade, dubbed Glowarama. Dan Aykroyd served as the Grand Marshal for the 2010 parade.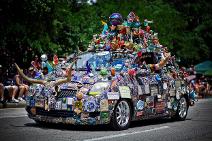 Houston Art Car Parade
In Downtown Houston
1100 Bagby St.
Houston, TX
Directions
Saturday 4/14/2018 2:00 PM

At Toyota Center. Known for her incredible and entertaining live show, international pop icon Alecia Beth Moore aka P!nk has announced her Beautiful Trauma World Tour 2018. P!nk last hit the road on her The Truth About Love Tour which saw her play 142 sold out shows across 13 countries. The Los Angeles Times said, "Pink remains perhaps the most gifted and imaginative physical performer in pop right now," while Rolling Stone claimed, "the singer had demonstrated an epic workout of vocals, stagecraft and stunt-work without missing a note."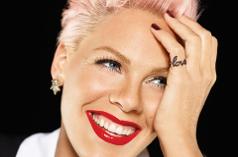 She was signed to her first record label with original R&B girl group, Choice, in 1995. The label, LaFace Records, saw great potential in Pink, offering her a solo deal. Choice disbanded in 1998. Pink rose to prominence as an artist with her debut solo album Can't Take Me Home. It was certified double-platinum in the United States and spawned two US Billboard Hot 100 top-ten songs: "There You Go" and "Most Girls".
"Madonna has always been an inspiration
for me..."
She gained further recognition with the Moulin Rouge! soundtrack, "Lady Marmalade", which gave Pink her first Grammy Award, as well as her first number-one single in the US. Pink took more artistic control and pursued a pop rock direction for her second album, Missundaztood. It sold more than 12 million copies worldwide and yielded three US top-ten singles, "Get the Party Started", "Don't Let Me Get Me", and "Just Like a Pill".

Recognized for her acrobatic performances, Pink has sold over 40 million albums and 50 million singles worldwide, making her one of the world's best-selling music artists.
Her career accolades include three Grammy Awards, a Brit Award, a Daytime Emmy Award and seven MTV Video Music Awards, including the Michael Jackson Video Vanguard Award. In 2009, Billboard named Pink the Pop Songs Artist of the Decade. Pink was also the second most-played female solo artist in the United Kingdom during the 2000s decade, behind Madonna. VH1 ranked her number 10 on their list of the 100 Greatest Women in Music, while Billboard awarded her the Woman of the Year award in 2013.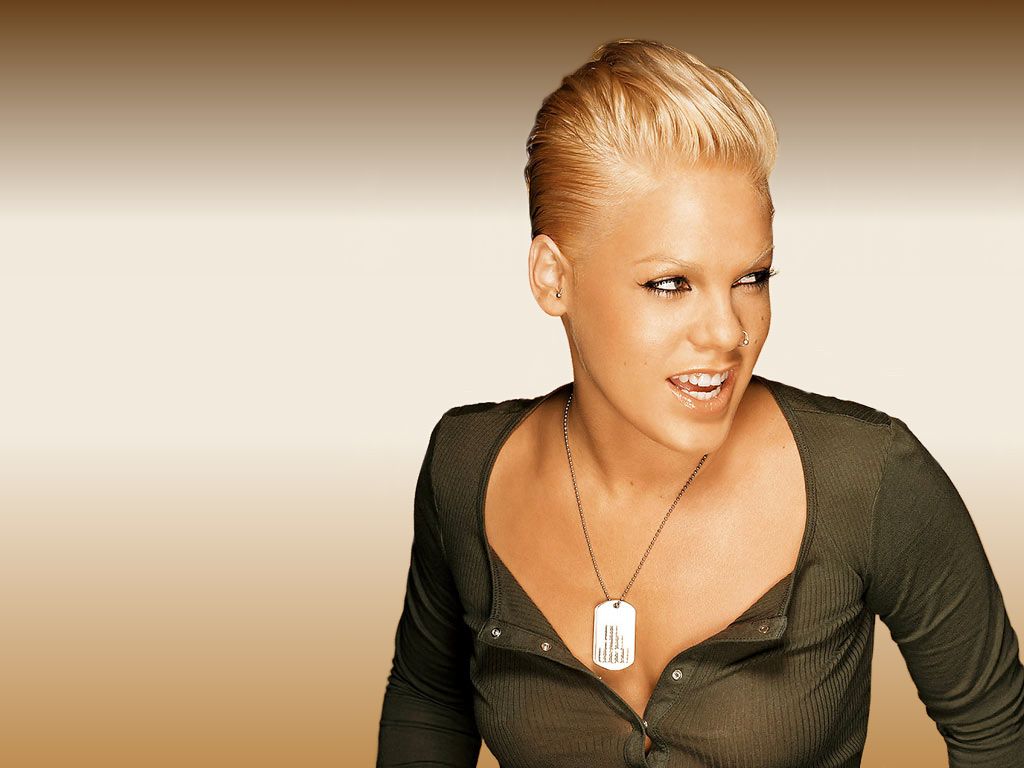 Pink has named Madonna and Janis Joplin as her biggest musical influences. In a 2000 interview with MTV, Pink said that during her childhood she used to think that she was Madonna's daughter, saying: "I've always been the type of person that followed Madonna like a lost puppy. I didn't speak to my mother for a year, because I was sure she adopted me." She stated, "Madonna has always been an inspiration for me... I was a fan right from the first time I heard 'Holiday'."
The Homeless Chronicles are the go to pages for service organizations to obtain information as to what is happening in the community (news) to help homeless individuals and families. The blog is also designed to meet the needs of every homeless person with information they can use to help them back to self-sufficiency.[Click here for more]
Looking for that Saturday weekend event and can't find it
try our custom "Google Search"