Weekend Saturdays is updated continuously

Contact the venue for possible postponements
or cancellations due to Covid 19 escalations
Mitchell Tenpenny
@HOB Houston
Saturday 5/21/2022 8:00 PM
Doors Open 7:00 PM
This weekend its Mitchell Tenpenny at HOB Houston.
(From All Music.com's Stephen Thomas Erlewine) Mitchell Tenpenny blends the laid-back, party-hearty vibe of bro country with a seriously soulful streak. Elements of this mix could be heard on his 2015 indie debut Black Crow, but he refined his sound and stripped away some of the rootsier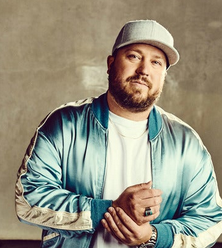 influences for 2017's Linden Ave, which was anchored by the nostalgic "Truck I Drove in High School." Linden Ave led to a major-label deal with Columbia Nashville, which released the Telling All My Secrets album in 2018. "Drunk Me," the album's first single, turned into his breakthrough hit, reaching two on Billboard's Country Airplay chart. Tenpenny later consolidated the success of "Drunk Me" with Midtown Diaries, a 2021 mini-LP that showcased his romantic side, followed immediately by the full-length Christmas album, Naughty List. 2022 began with another EP, The Low Light Sessions.
Mitchell Tenpenny - Drunk Me
A native of Nashville, Tennessee, Tenpenny grew up in a city and home surrounded by music. His grandmother was Donna Hilley, a president of Sony/ATV Publishing, and through her, he had brushes with such Music City heavyweights as Bobby Braddock and Curly Putman. Inspired by their writing, he decided to pursue country music as a vocation. Picking up the guitar at the age of 13, Tenpenny learned how to play and write. After graduating with a music business degree from Middle Tennessee State University, he set out on his professional career.
In April 2015, Creation Lab Records released his debut, Black Crow, a record that showed a distinct heartland rock bent -- something that was evident from the single "Love & Rock n' Roll" -- and featured cameos from the SteelDrivers on the single "Cane's Creek," and Ace Frehley and Brian "Head" Welch on an alternate version of the title track. (Read more @All Music.com Click Here)
Cody Jinks
@Cynthia Woods
Mitchell Pavilion
with Lukas Nelson
and The Promise of the Real
Saturday 5/21/2022 6:00 PM
Gates Open 5:00 PM
This weekend in The Woodlands its outlaw country music singer and songwriter Meredith Cody Jinks with Lukas Nelson and The Promise of the Real.
(From all Music.com's Timothy Monger) Evoking classic styles from outlaw country to Southern rock, Cody Jinks shifted from a career in thrash metal to that of a successful country rebel, issuing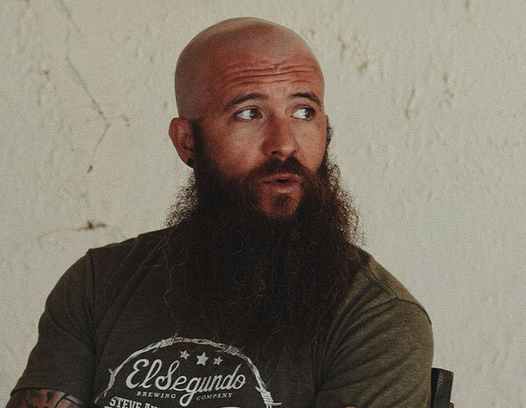 several well-received indie releases in the early 2010s before breaking into the mainstream with his self-released sixth album, I'm Not the Devil, which reached number four on the Billboard country charts in 2016. With his smooth baritone and lonesome, dark-hued country songs, the Texas native parlayed his newfound success into a deal with Rounder Records, making his label debut with 2018's Lifers. He went the independent route the following year with After the Fire and The Wanting, then kept the streak alive with Mercy in 2021.

A native of Haltom City, Texas, Jinks spent the early part of his career fronting the Fort Worth-based thrash metal outfit Unchecked Aggression before returning to his country roots and recasting himself as a honky tonk balladeer in the late 2000s (Read more @All Music.com Click Here)
Cynthia Woods Mitchell Pavilion
2005 Lake Robbins Drive
The Woodlands, TX 77380
Directions (Map)
(281) 364-3010
[Disclaimer]
Houston's Weekend Planning Guide participates in various affiliate marketing programs, which means, we receive paid commissions on purchases made through our links to retailer sites.Our editorial content is not influenced by any commissions we receive.
Daniel Tosh in Concert
@Bayou Music Center
Saturday 5/21/2022 7:30 PM
(From All Music's David Jeffries) Sharp, snide, and just about as wicked as they come, standup comedian and television host Daniel Tosh is a master of sardonic material. Born in Germany but raised in Florida, Tosh is the son of a preacher, a fact that shocks nearly everyone who has encountered his edgy and flippant act. In Miami, Tosh created and hosted the late-night television show Tens, where he would interview and mock the numerous models who inhabit the city's South Beach area. After touring the comedy club circuit, a successful performance at the prestigious Just for Laughs International Comedy Festival in Montreal introduced him to the big time.
How Do 90% of Americans Have Jobs?
-Daniel Tosh
Bayou Music Center
in Bayou Place
520 Texas Ave
Houston, TX 77002
Directions (Map)
Phone: (713) 230-1600
Houston Grand Opera
Presents
Romeo and Juliet
@Miller Outdoor Theatre
Saturday 5/22/2022 8:00 PM
This weekend its Romeo and Juliet presented by Housoton's Grand Opera. This opera is notable for the series o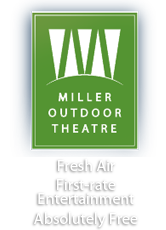 f four duets for the main characters and the waltz song "Je veux vivre" for the soprano. It was first perforemed in Paris in 1867 created by Charles-François Gounod. Gounod is known in popular culture for his creation of the opera Faust.
Miller Outdoor Theatre
Hermann Park
6000 Hermann Park Dr
Houston, TX 77030
Directions click here
(832) 487-7102
100% Money-Back Ticket Guarantee
Tickets for Weekend Houston's Planning guide is provided by Ticket Liquidator a resale marketplace, not a box office or venue. Prices may be above or below face value. Your seats are together unless otherwise noted. If problems with our affiliate call us (832) 304-0701
Reik
@Smart Financial Center

Saturday 5/21/2022 8:00 PM
(From All Music.com's Jason Ankeny Reik) is a charting, award-winning, Latin pop trio from Mexicali, Baja California famous throughout Latin America for their romantic songs and ballads. Their multi-platinum-selling albums, including Un Dia Mas (2008), the Latin Grammy-winning Peligro (2011), Des/Amor (2016), and Ahora (2019), were homes for their three decades of chart-dominating singles.
Forming in 2003 after recording a demo that yielded the Mexican underground club favorites "Levemente" and "Ahora sin Ti," singer Jesús Alberto Navarro Rosas and guitarist Julio Ramírez Eguía invited backing vocalist/guitarist Gilberto "Bibi" Marin Espinoza to join the lineup in early 2004. After signing to Sony Music a few months later, Reik teamed with producers Abelardo Vázquez and Kiko Cibrian to begin work on their self-titled debut LP. The album proved a phenomenon, generating three consecutive Mexican chart-toppers in "Yo Quisiera," "Que Vida la Mia," and "Noviembre sin Ti." All three singles also crossed over to the U.S. Latin pop charts, and in mid-2005, Reik mounted a brief U.S. tour; the trio also received a Latin Grammy nomination in the Best New Artist category. The pre-release single "Invierno" was issued in September, followed by the live Sesion Metropolitana DVD in November, and their sophomore album, Secuencia, in December. The latter peaked just inside the Top 30 on the Latin Album charts. Three additional singles from the LP placed on various Latin sales and airplay charts. (Read more @All Music.com Click Here)
Post Animal
@HOB Houston
In The Bronze Peacock
Saturday 5/21/2022 7:00 PM
(From All Music.com's Marcy Donelson) Offering an ambitious mix of hard, soft, prog, and psychedelic rock spiked with hooks, fills, and riffs, Post Animal are an indie rock group from Chicago. They issued their full-length debut, When I Think of You in a Castle, in 2018.
Formed in 2014 by childhood friends Dalton Allison (bass) and Matt Williams (guitar), the band expanded to include guitarists Jake Hirshland and Joe Keery for their debut EP, Post Animal Perform the Most Curious Water Activities, released in 2015. Adding drummer Wesley Toledo to the official lineup, Post Animal began packing basement shows and small clubs in Chicago. (Read more @ All Music.com Click Here)
Reptilian Nation Expo
@NRG
This event will be held in Hall E
Saturday 5/21/2022 10:00 AM
Sunday 5/22/2022 10:00 AM
The Reptilian Nation Expo organizes events all over the western United States, giving local reptile breeders and sellers the platform to market their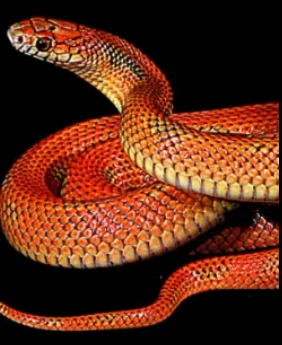 animals to a larger audience of reptile lovers than they might reach via online sales out of their houses. This weekend they're at NRG.
The main idea of the expo is for vendors to present a selected item for selling and trading, but it can also become an educational experience for any attendee, as all the vendors are willing to answer any questions anyone may have.

Throughout the event, all vendors will display commonly seen, as well as rare types of reptiles, amphibians and arachnids. Vendors also will offer equipment for the critter's habitats, the food they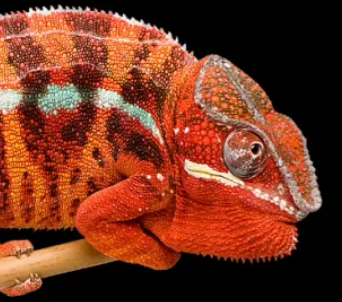 eat, and information on how to take care of the animals.
In addition, the event will haeve food vendors, a face painting booth, reptile themed photography, reptile rescue services and an informative show about venomous snakes.
Ars Lyrica
Presents
Dido & Aeneas
@Hobby Center
Zilkha Hall
Saturday 5/22/2022 7:30 PM
Sunday 5/23/2022 2:30 PM
This weekend Ars Lyrica gives us Dido & Aeneas an opera in a prologue and three acts, written by the English Baroque composer Henry Purcell with a libretto by Nahum Tate.
Originally based on Nahum Tate's play Brutus of Alba, or The Enchanted Lovers (1678), the opera is likely, at least to some extent, to be allegorical. The prologue refers to the joy of a marriage between two monarchs, which could refer to the marriage between William and Mary.
The 2021/22 Ars Lyrica is concluding its season with this new production of the first masterpiece of the English opera. Henry Purcell, early modern England's greatest musical dramatist, infused his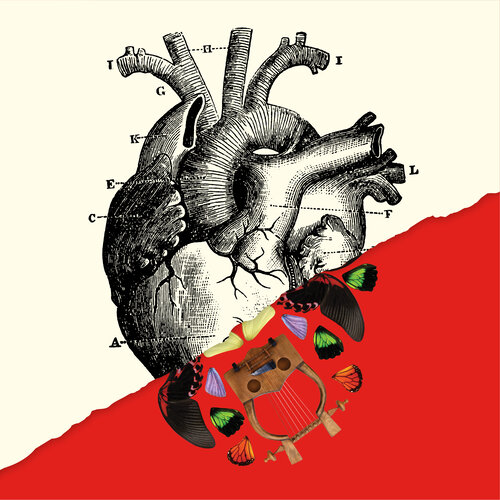 chosen texts with both beauty and pathos. His Dido & Aeneas is a miracle of operatic economy, with lively dancing, memorable choruses, and at its center a noble heroine who loves too well: her demise is both tragic and transcendent.
This production is under the direction of Catherine Turocy co-founder of The New York Baroque Dance Company.
Synopsis
Act I. Having vowed never again to marry, the widowed Dido, Queen of Carthage, keeps a morbid evening vigil in the cave where her husband is buried. And yet she is attracted to Aeneas, a Trojan prince recently shipwrecked in Carthage. She fears breaking her mourning vow—and worse, being abandoned if her affections are not returned. Dido's courtiers, first among them her sister Belinda, nevertheless encourage her new romance and rejoice at the prospect of a royal union. Following Aeneas's declaration of love, Dido assents to the match. The entire entourage then adjourns "to the hills and the vales…to the musical groves," where the union will be officially consummated and fêted.
Act II. In the darkly comic opening "Cave Scene," a Sorceress and her witches plot to ruin Dido. Fate hangs over the supposedly happy couple in the subsequent "Grove Scene." Here Dido's companions wistfully recall mythical figures of the hunt: Diana, goddess of the forest, and Acteon, the unfortunate hunter whose prying eyes got him turned into a stag and killed by his own men. The Sorceress puts an abrupt end to these courtly musings with a storm that chases everyone but Aeneas back "to town," after which the former reappears disguised as Mercury and orders Aeneas to leave his beloved Dido and return to Troy. The act ends with the witches giddily celebrating their success.
Act III. Aeneas's sailors bid farewell to their "nymphs on the shore" while the Sorceress and witches gloat over Dido's now-certain doom. Encountering her lover one last time, the injured queen spurns his offer to stay and chooses a noble, if tragic, end: death from a broken heart. The opera ends with her iconic lament ("When I am laid in earth") and a poignant chorus, which invites the cupids to "scatter roses on her tomb."
On the staging and choreography
Of all the operas re-imagined for today's audiences, performances of Dido and Aeneas may outnumber the rest. In addition to period instruments, our production employs period movement, dance, and staging. The costumes, however, are not what the audience would have seen in seventeenth-century England. Painters of this era such as Poussin, Bourdon and Lorain employed the classical style in ancient dress; but by contrast, typical opera costumes were still modeled after current fashions of Restoration England or the masquerade costumes of Inigo Jones, a popular theatrical designer of the previous age. Our production, which employs an ancient Roman look, features costumes from the stock of the New York Baroque Dance Company, many of which were designed by Marie Anne Chiment. The ancient garb reveals more of the body and its movements, especially in the dancing. We hope this nod to Antiquity brings our audience a deeper kinesthetic sympathy with the expression of the performers.
The choreography is based on English dances by contemporaneous choreographers whose works have come down to us through an abstract dance notation system developed at the court of Louis XIV. As adapted to Purcell's music—which requires a rearrangement of dance phrases, creating canons and expanding beyond the single line in the dance score—the result is not the typical French use of space but rather a more expansive sailing through the air. The final dance is based on a minuet choreographed by Josiah Priest, the original choreographer of Dido and Aeneas. The character dances are my own creation in the Baroque style, following stage conventions of the time. The dancers of the New York Baroque Dance Company have been trained in Baroque ballet technique and in reading the period notation system, allowing them to more fully participate in the creative and interpretive process of this work. We are very pleased to be joining forces with Ars Lyrica Houston in bringing this masterpiece to life!
[Disclaimer]
Houston's Weekend Planning Guide participates in various affiliate marketing programs, which means, we receive paid commissions on purchases made through our links
to retailer sites.Our editorial content is not influenced by any commissions we receive.
The Art Museum of Texas
@Sugraland Town Square
Established in 2020, Art Museum TX is a not-for-profit institution in Fort Bend County,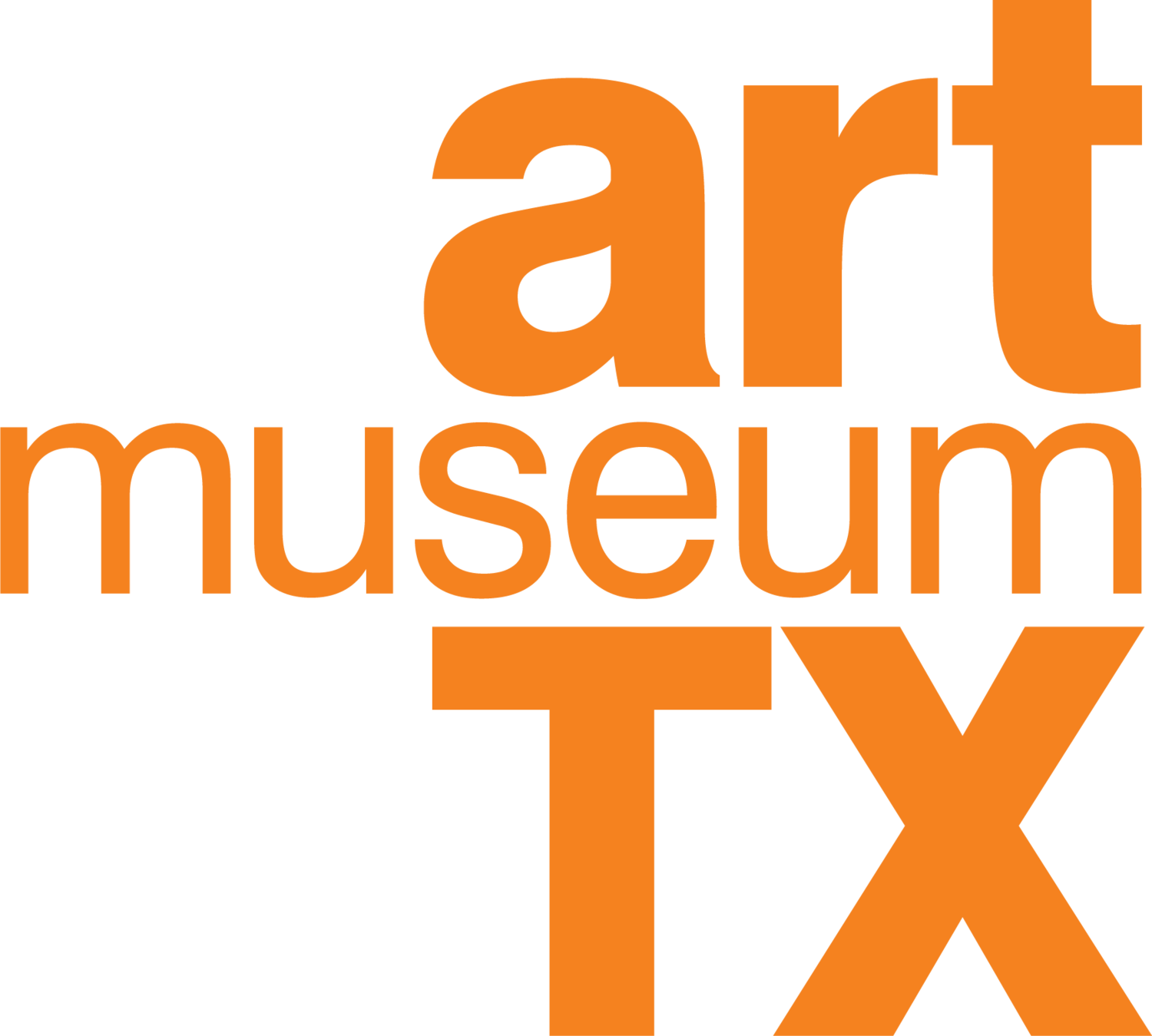 Texas, dedicated to presenting the region's contemporary art to the public. Art Museum TX provides an interchange for visual arts of the present and recent past, presents new directions in art, strives to engage the public, and encourages a greater understanding of contemporary art through education programs.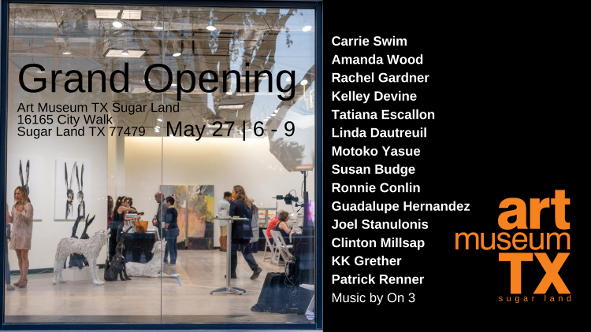 Art Museum TX is a museum dedicated to reaching our Fort Bend area population from one end of the region to the other, reaching throughout the surrounding areas and growing a wider audience. Art Museum TX is introducing art to so many. We bring art to YOU by opening our art space where YOU already frequent! We are in THE NEIGHBORHOOD!
Art Museum TX
16165 CITY WALK
SUGAR LAND TX 77479
Directions
Admission Free
Suggested Donation $5.00
Houston's Online Weekend Entertainment Guide
Looking for that Saturday weekend event and can't find it
try our custom "Google Search"