Weekend Saturdays is updated continuously

Evergreen Terrace
@White Oak Music Hall
Saturday 5/28/2022 6:30 PM
This Memorial Day weekend at White Oak it's Evergreen Terrace.
Mario Mesquita Borges of All Music.com writes "Presenting raging tunes of a brutal blended sound featuring reckless metal marks and punk rock-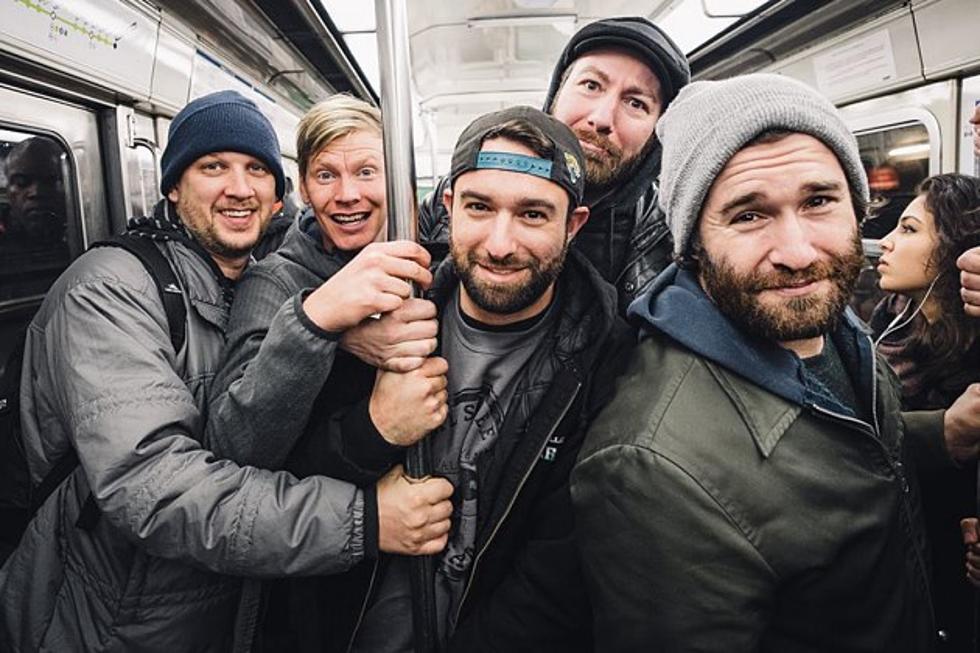 inspired strains, Evergreen Terrace delivers their own particular melodic vision of the hardcore style. Forming in Jacksonville, FL, in 1999, Evergreen Terrace joined the efforts of a five-piece set, fronted by Andrew Carey (vocals) and completed with Craig Chaney (guitar, vocals), Joshua James (guitar), Jason Southwell (bass), and Christopher Brown (drums).
Evergreen Terrace - Dead Horses
Only months after forming, the band released its first demo EP, Broken, giving them considerable notice within the local music scene. During the following year, Terrace independently issued yet another EP, a split disc with Cordelle, before entering their first U.S. tour alongside Third Root. In 2001, the band again entered the recording studio, delivering Losing All Hope Is Freedom, their debut album, that same year." Read more at All Music.com Click Here)
White Oak Music Hall
2915 N Main Street
Houston, TX 77009
Directions (Map)
Phone: (713) 237-0370
100% Money-Back Ticket Guarantee
Tickets for Weekend Houston's Planning guide is provided by Ticket Liquidator a resale marketplace, not a box office or venue. Prices may be above or below face value. Your seats are together unless otherwise noted. If problems with our affiliate call us (832) 304-0701
The Peterson Brothers
and Latasha Lee
@The Heights Theatre
Saturday 5/28/2022 8:00 PM
Doors Open 7:00 PM
Lobby Opens 6:00 PM
The Peterson Brothers combine infectious energy and modern grooves with jazz, funk, blues & soul to a create their own unique sound.
For a decade, the Texas natives have been building a fan base across America, playing both classic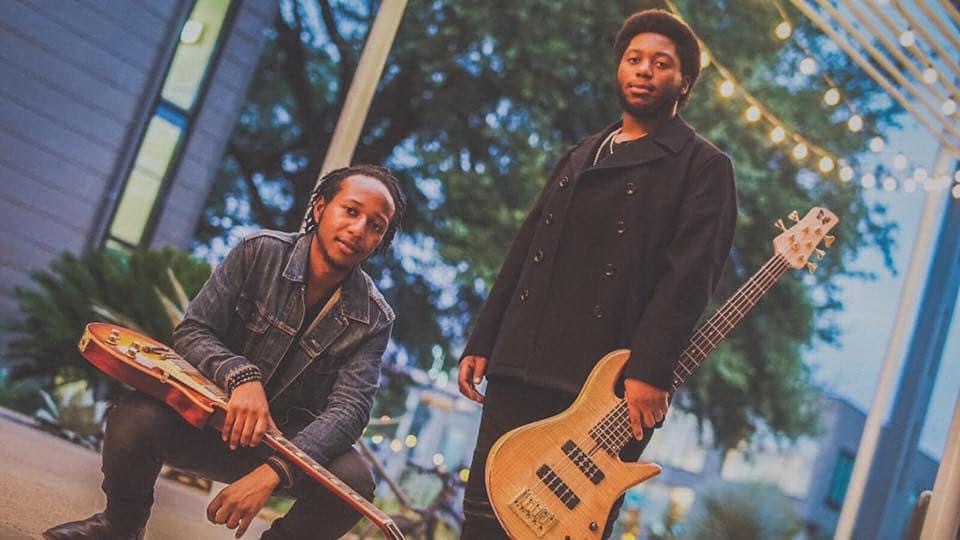 funk and soul, and their original music that includes jam-band style improvisation by Glenn Jr. on vocals and guitar, and Alex on bass, vocals and violin.
The brothers' love for classic Funk, Soul, and Blues music was born when their mother and grandmother brought home a crate of assorted albums and turntable from a garage sale. The Peterson Brothers learned to play by listening to artists like The Isley Brothers, Earth, Wind & Fire, The Brothers Johnson, and B.B King; from then, they created their own stage show. Some of their first consistent gigs included regular performances at Antone's, The Saxon Pub and other renowned venues in Austin.
The duo have since traveled the U.S. performing in front of crowds at Chicago Blues Festival, Minnesota State Fair, Texas State Fair, Riverbend Festival, Eric Clapton's Crossroads Guitar Festival and many others. They've also opened for legendary artists including Gary Clark Jr., Kenny Wayne Shepherd, Jesse Johnson (The Time), Willie Nelson, B.B. King, New Power Generation (Prince's longtime band), Buddy Guy and more.
[Disclaimer]
Houston's Weekend Planning Guide participates in various affiliate marketing programs, which means, we receive paid commissions on purchases made through our links to retailer sites.Our editorial content is not influenced by any commissions we receive.
NOAHFINNCE
plus Sophie Powers
@HOB Houston
The Bronze Peacock
Saturday 5/28/2022 7:00 PM
NOAHFINNCE (pronounced "no offence") is the musical pseudonym of Noah Adams -the 22-year-old rising punk rocker from is from the United Kingdom. This holiday weewkend the unoffical start of summer is in The Bronze Peacock at House of Blues Houston.
NOAHFINNCE - TELL ME THAT YOU'RE OKAY
NoahFinnce or Noah Adams is an LGBT British YouTuber and Instagram star who gained fame for his music covers, vlogs, and posts on the social media platforms. His popularity rose considerably after he came out as transgender and being gay.
HOB Houston
in GreenStreet
1204 Caroline St.
Houston, TX
(888) 402-5837
Directions (Map)
Scout Bar presents
J-Dawg
@Scout Bar
Saturday 5/28/2022 10:00 PM
Doors Open 8:00 PM
(From All Music.com) Originally from Garden City, Texas, rapper J-Dawg (born Larry Wayne Jones, Jr.) got his start in the early 2000s, first as part of Swishahouse and then joining up with the Boss Hogg Outlaws. Founded by rapper Slim Thug, the Boss Hogg Outlaws cohort of rappers were based in the Houston area and included J-Dawg, Slim Thug, Young Von, C. Ward, and others. (Read more @All Music.com Click Here)
J - Dawg - Forever and A Day
Scout Bar
in Marinagate
18307 Egret Bay Blvd.
Houston, TX
Directions
(281) 335-0002
Buzzfest
@Cynthia Woods
Mitchell Pavilion
Saturday 5/28/2022 2:30 PM
Gates Open 2:00 PM
Papa Roach
(From all Music.com) Starting out as a hardcore punk- and rap-influenced outfit, Papa Roach eventually grew into a straight-ahead hard rock ensemble with strong metal leanings and a knack for pairing uncompromising power with pop acumen. Emerging in the mid-'90s, the group broke big in 2001 with the release of their sophomore effort and major-label debut, Infest, which went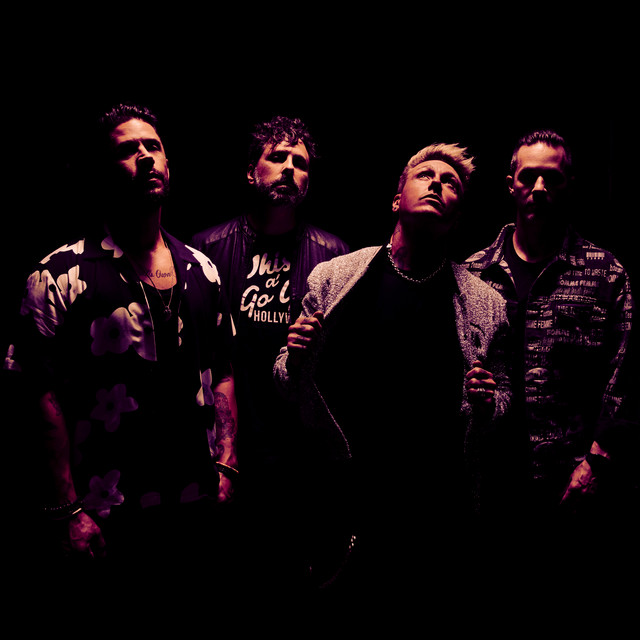 riple platinum on the strength of "Last Resort," a single inspired by nu-metal and hip-hop. A move toward a rock-forward style on lovehatetragedy (2002) and Getting Away with Murder (2004) did little to hurt them commercially (the former went gold and the latter went platinum), and by the time of the release of their ninth and tenth albums, 2017's industrial metal-tinged Crooked Teeth and 2019's Who Do You Trust?, the Grammy-nominated group had sold over 20 million albums and outlived virtually all of their alt-metal contemporaries. In 2022, they returned with their 11th album, Ego Trip. (Read more @All Music.com)

Seether
(All Music.com) One of the more enduring acts to come out of the post-grunge/alternative metal boom of the early 2000s, South Africa's Seether have managed to remain true to their roots while maintaining enough forward-thinking momentum to stay relevant. The group broke into the mainstream in 2002 with the active rock hit "Fine Again" and cemented their status at the fore of the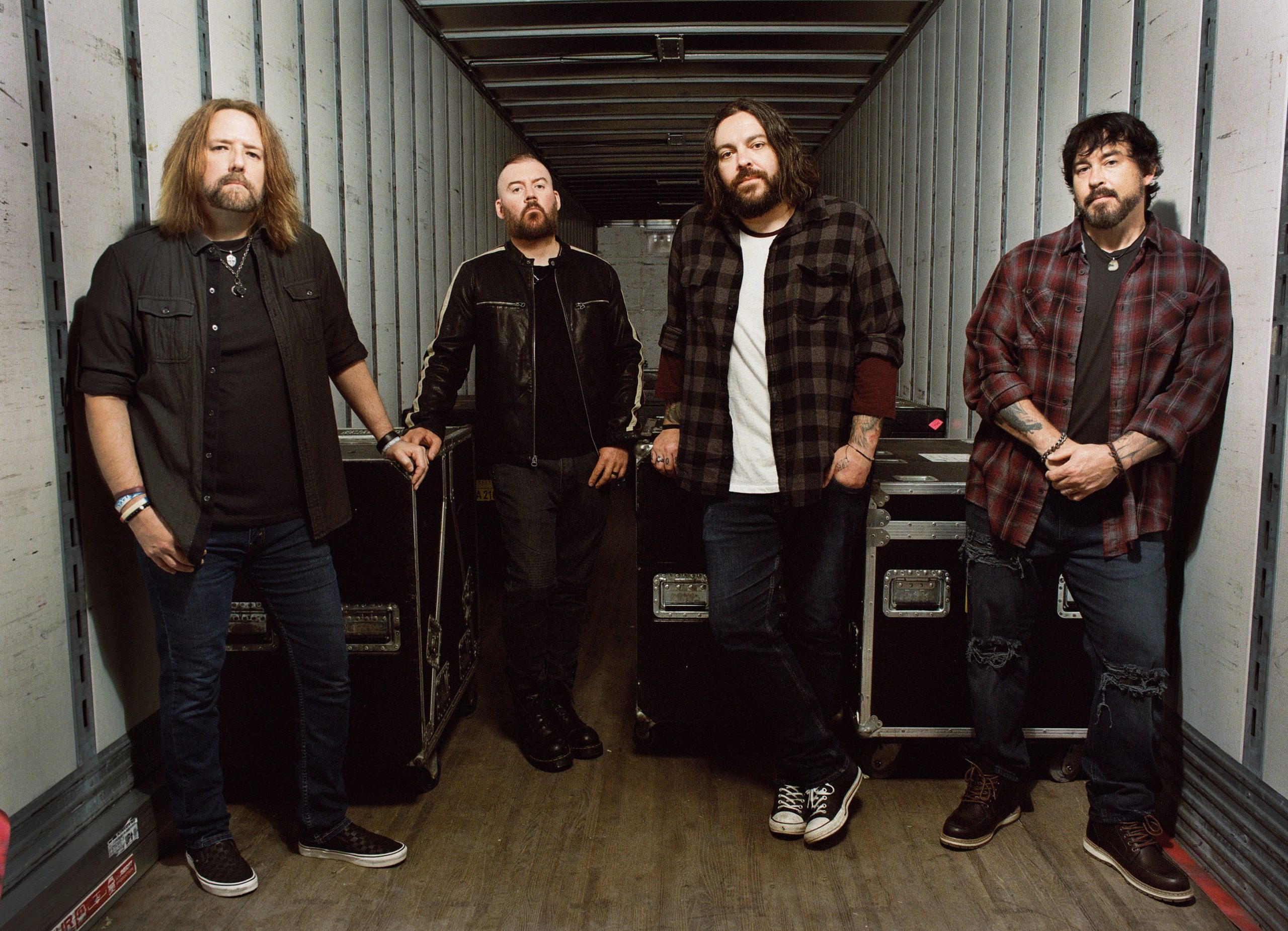 scene two years later with the international hit "Broken," which featured guest vocals from Amy Lee of Evanescence. Subsequent singles like 2005's "Remedy" and 2007's "Fake It" charted high for such a heavy band, while Seether's full-length work also proved popular: 2011's Holding Onto Strings Better Left to Fray and 2014's Isolate and Medicate both reached the Top Five in the U.S. The group continued to find success into the next decade, releasing their acclaimed eighth long-player, Si Vis Pacem, Para Bellum, in 2020. (Read more @All Music.com)
The HU
(From all Music.com) The Hu are a Mongolian band whose fusion of heavy metal, throat singing, and traditional Mongolian instrumentation brought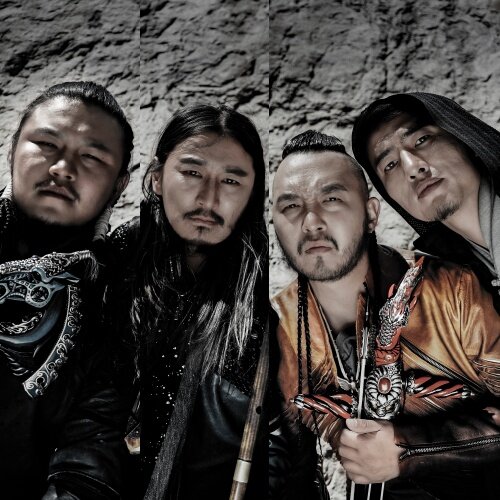 them global attention and commercial success at the end of the 2010s. Their single "Wolf Totem" enjoyed a surprising run in the U.S., topping two Billboard charts, making them the first band from their country to do so. (Read more @All Music.com)

Bush

(From all Music.com) English rock band Bush emerged during the grunge boom of the early '90s, becoming the first British band post-Nirvana to hit it big in America. Following the release of their breakthrough debut, 1994's Sixteen Stone, they carried that international, multi-platinum success to greater heights with their chart-topping follow-up,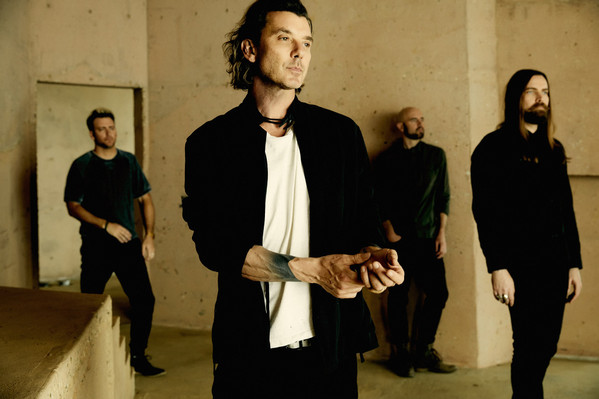 Razorblade Suitcase. A hit on radio and MTV, the band -- fronted by guitarist/vocalist Gavin Rossdale -- rounded out their peak period of popularity with 1999's experimental The Science of Things. By 2001, shake-ups to their founding lineup and the poor performance of Golden State led the group to disband; they would not return for almost a decade. In the meantime, Rossdale went on to form a new band and work on solo material, eventually kick-starting the group again in 2010. They made their big comeback the following year with The Sea of Memories, the beginning of a new phase for Bush. Rossdale and his bandmates remained busy in the 2010s, issuing an additional pair of efforts (2014's Man on the Run and 2017's Black and White Rainbows), while maintaining a rigorous touring schedule. (Read more @All Music.com)

Dead Sara

(From all Music.com) Driven by the scorching, intense chemistry and vision of lead singer Emily Armstrong and guitarist Siouxsie Medley, this no-holds-barred indie band's debut is exhilarating, anthemic power rock at its most freewheeling and explosive. But Dead Sara isn't simply a fired-up 2010s equivalent of the the Go-Go's -- its unique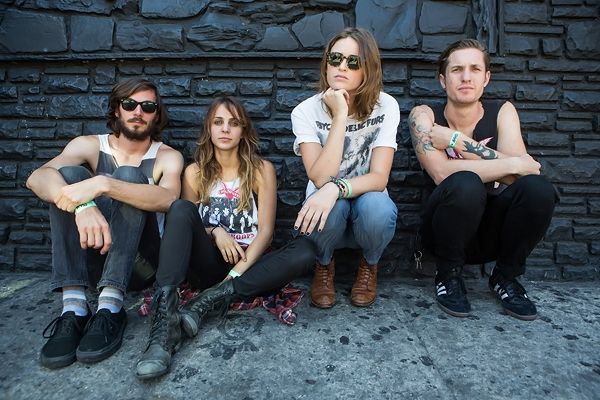 male-female lineup is grounded in the rhythm section of Chris Null (bassist) and Sean Friday (drums). Despite rave reviews throughout the Los Angeles club scene, perhaps the most telling accolade given to Dead Sara (and particularly Armstrong) is the anointing of Grace Slick, who listed the the vocalist as one of the female rock singers she admired, for her "strong, urgent sound." The mix of urgency and blistering riffs made the fire-breathing lead single "Weatherman" an emerging hit on Modern Rock and Active Rock Radio. (Read more @All Music.com)
10 Years
(From all Music.com) Offering a Southern take on the moody atmosphere, seismic heft, and brash dynamics of modern rock, Tennessee rockers 10 Years emerged in the early 2000s with a versatile fusion of post-grunge, hard rock, and alternative metal. The group's gold-certified third studio LP, The Autumn Effect, brought them into the mainstream, where they have since remained firmly established via chart-climbing subsequent efforts like Feeding the Wolves (2010), From Birth to Burial (2015), and Violent Allies (2020).
10 Years were formed in Knoxville, Tennessee in 1999. Guitarist Ryan "Tater" Johnson and drummer Brian Vodinh filled out the group's first lineup with lead vocalist Mike Underdown, guitarist Matt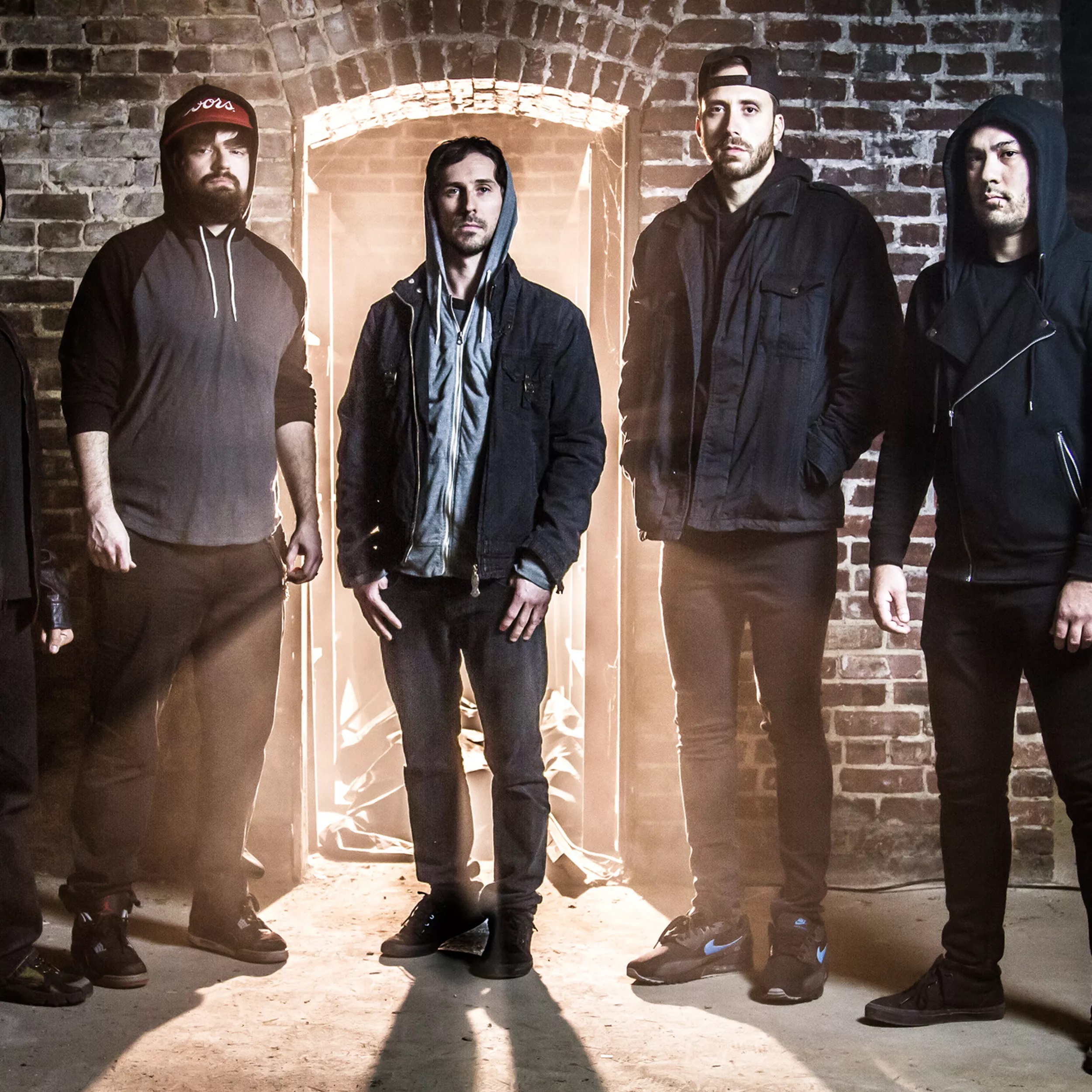 Wantland, and bassist Lewis Cosby; in 2001, Cosby left the band and Andy Parks became 10 Years' new bassist. That same year, the group recorded and self-released an independent album, Into the Half Moon, and they set out to expand their brand with more live work. In 2002, Mike Underdown stepped down as lead singer, and 10 Years recruited Jesse Hasek to take over the vocal spot; shortly afterward, Lewis Cosby returned as bassist, and in 2004 the band issued a second self-released album, Killing All That Holds You. (Read more @All Music.com)
Cynthia Woods Mitchell Pavilion
2005 Lake Robbins Drive
The Woodlands, TX 77380
Directions (Map)
(281) 364-3010
[Disclaimer]
Houston's Weekend Planning Guide participates in various affiliate marketing programs, which means, we receive paid commissions on purchases made through our links
to retailer sites.Our editorial content is not influenced by any commissions we receive.
The Art Museum of Texas
@Sugraland Town Square
Established in 2020, Art Museum TX is a not-for-profit institution in Fort Bend County,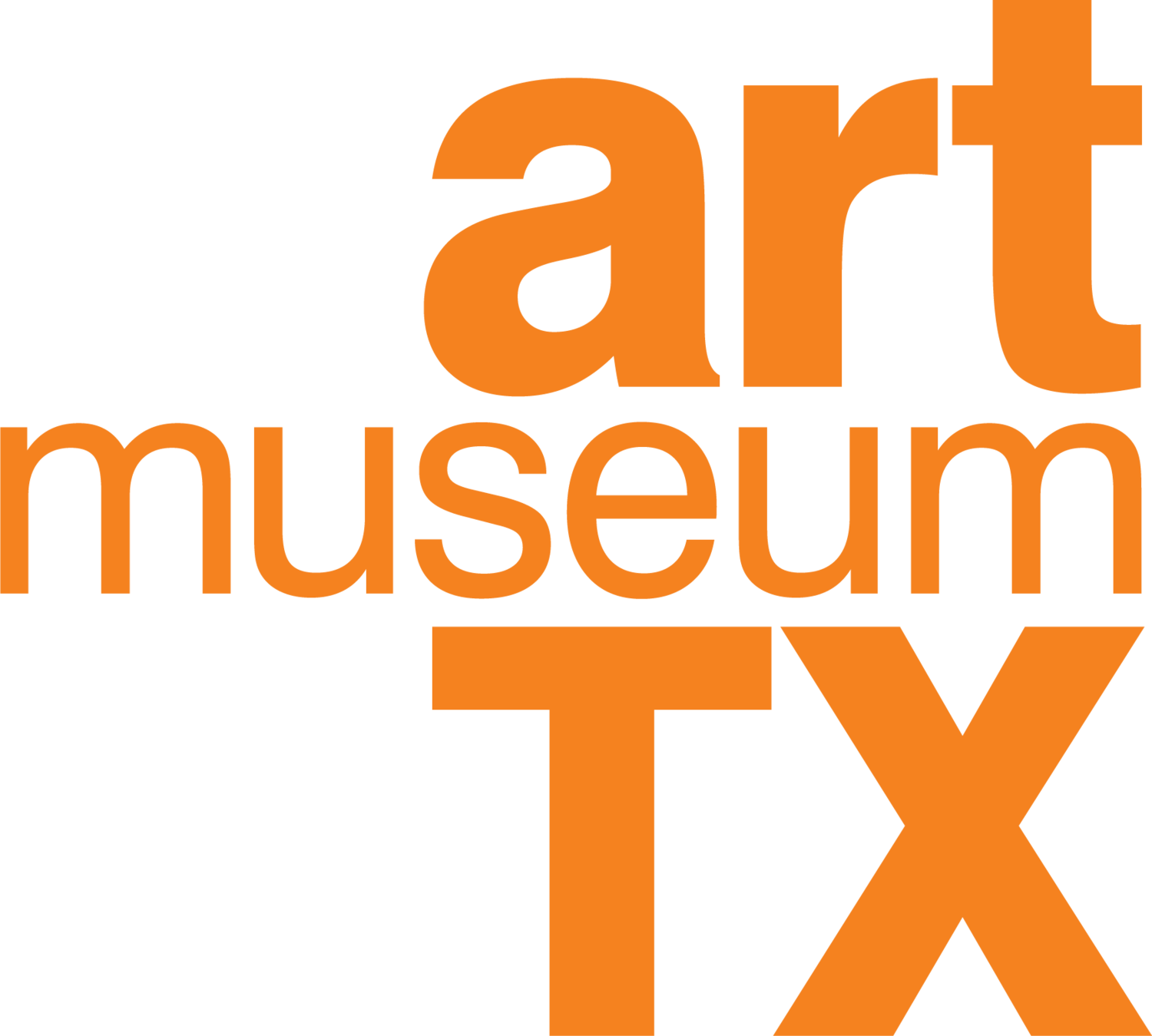 Texas, dedicated to presenting the region's contemporary art to the public. Art Museum TX provides an interchange for visual arts of the present and recent past, presents new directions in art, strives to engage the public, and encourages a greater understanding of contemporary art through education programs.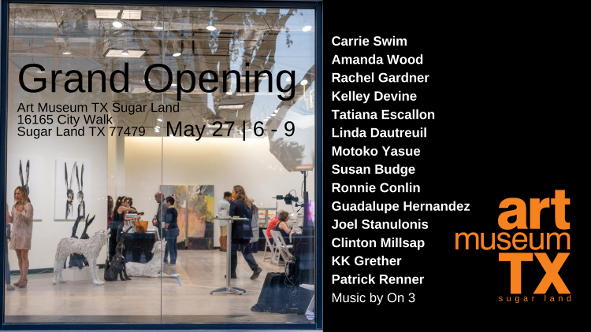 Art Museum TX is a museum dedicated to reaching our Fort Bend area population from one end of the region to the other, reaching throughout the surrounding areas and growing a wider audience. Art Museum TX is introducing art to so many. We bring art to YOU by opening our art space where YOU already frequent! We are in THE NEIGHBORHOOD!
Art Museum TX
16165 CITY WALK
SUGAR LAND TX 77479
Directions
Admission Free
Suggested Donation $5.00
Houston's Online Weekend Entertainment Guide
Looking for that Saturday weekend event and can't find it
try our custom "Google Search"