Houston's Online Weekend Entertainment Guide
Our Weekend Entertainment Picks for Weekend Saturdays
Saturday, November 18th, 2017

Scale The Summit
@Scout Bar
Saturday 11/18/2017 7:00 PM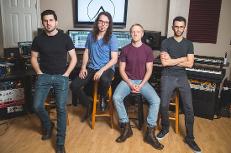 From legends like Dream Theater and Yes, to cult heroes such as Cynic and Devin Townsend, to modern trailblazers such as Periphery and BTBAM, to heavy experimentalists like Intronaut and Mastodon, the band has shared stages with a who's who of the genre's past, present and future.
This mix of classic and contemporary, timeless and topical is also reflected in the instrumentalists' evocative sound, which is just as vital in today's post-post- / anything-goes world of shuffled playlists as it would have been on the freeform rock radio playlists of the 1970s. The group's fifth album, "V," sees the group further develop their colorful musical palettes thanks to the addition of new drummer JC and the work of returning mixer Jamie King (BTBAM, The Contortionist), who also collaborated with the band on 2013's Billboard-charting "The Migration."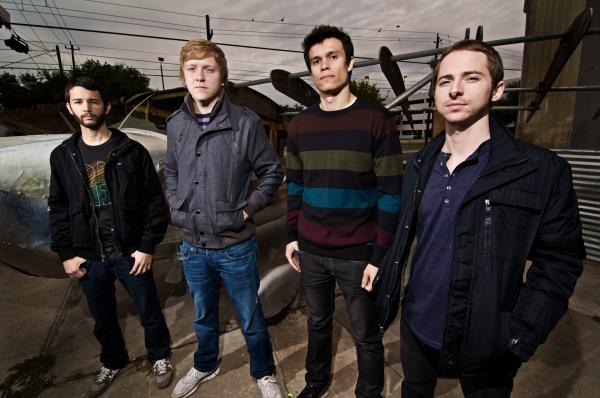 Described as "essential prog" by Guitar World, SCALE THE SUMMIT was formed in 2004 after guitarists Chris and Travis met while attending Hollywood's Musicians Institute. The group self-released their first album, 2007's "Monument," before signing with Prosthetic for the 2009 release of their sophomore effort "Carving Desert Canyons." That album earned acclaim from fans, critics and peers alike -- none more high-profile than former Dream Theater drummer Mike Portnoy, who asked the band to take part in the group's Progressive Nation tour that year.
From there, SCALE THE SUMMIT supported the release of 2011's "The Collective" with rigorous touring. With new bassist Mark in tow, the band then headed to King's Basement Studios in North Carolina to record "The Migration" (2013), their first effort to crack the Billboard Top 200. Described as "post-rock at its most melodic and dynamic best" (Alternative Press), the album was supported by extensive touring across North America and Europe, as well as appearances on several notable festivals (Yestival, SXSW, Cruise to the Edge, etc).

Scale The Summit
Scout Bar
18307 Egret Bay Blvd
Houston, TX
Directions
Saturday 11/18/2017 7:00 PM
view tickets

New Blog from MMG
The Homeless Chronicles are the go to pages for service organizations to obtain information as to what is happening in the community (news) to help homeless individuals and families. The blog is also designed to meet the needs of every homeless person with information they can use to help them back to self-sufficiency.
[Click here for more]
The Used
@Revention Music Center
Saturday 11/18/2017 6:30 PM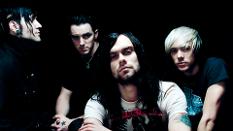 The group signed to Reprise Records and rose to fame in June 2002 after releasing their self-titled debut album.
The scrappy foursome from Orem, Utah, recorded this album as bored teenagers living in an oppressive environment who had no idea that songs like "The Taste Of Ink" and "A Box Full Of Sharp Objects" would become the unexpected face of a new generation of youth culture. However what's maybe more impressive is the way The Used have been able to prevail for a decade-and-a-half. Their upcoming reimagined acoustic album recorded live with a full orchestra is a perfect example of the ever-lasting nature of the band's music.
Intocable
@Houston Arena Theatre
Saturday 11/18/2017 8:30 PM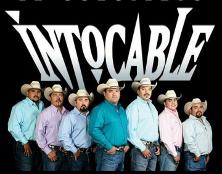 Intocable from Zapata, Texas was started by friends Ricky Javier Muñoz and René Orlando Martínez in the early 1990s. In just a few years, Intocable rose to the top of the Tejano and Norteño fields with a musical signature that fused Tejano's robust conjunto and Norteño folk rhythms with a pop balladry. Intocable is perhaps the most influential group in Tejano and their tough Tejano/Norteño fusion has become the blueprint for dozens of Tex-Mex groups. The group's style, which combines romantic, hooky melodies, tight instrumentation and vocal harmony, is consistently imitated by other Tejano and Norteño groups, including Imán, Costumbre, Solido, Estruendo, Intenso, and Zinzero.
Intocable
Houston Arena Theatre
7326 Southwest Fwy.
Houston, TX
Directions
Saturday 11/18/2017 8:30 PM
view tickets
Psychostick
@Walter's Downtown
Saturday 11/25/2017 7:00 PM

Most high school friends lose contact and drift apart when they graduate from high school. But what would happen if two crazy friends who loved metal went on to create a metal band? Not just any metal band, but a metal band infused with comedy?
The result is Psychostick: a comedic metal (self-proclaimed "humorcore") band with a reputation for having hilarious lyrics, heavy riffs, notorious stage antics, and a high energy performance. The music successfully crosses a level of heaviness and aggression found in bands such as Chimaira, Machine Head, and Hatebreed with the wit and humor of The Bloodhound Gang, Tenacious D, and Weird Al Yankovic.
It all started when Rob Kersey and Josh Key decided to take the crazy sense of humor that only two best friends can share, and throw it onto a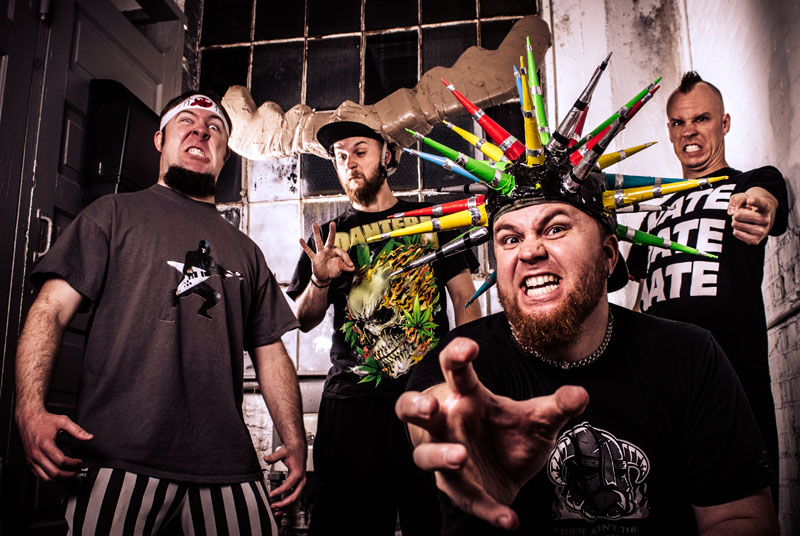 canvas of heavy music. "I noticed that we had a different view of metal than other metalheads... we found certain things about it funny", Kersey confesses.
Since it's start in Phoenix, AZ in the year 2000, Psychostick has worn silly costumes on stage and caused millions of laughs around the world and hundreds of mosh pits across the US... sometimes at the same time. They are best known for their hit "BEER!" (also affectionately called "The Beer Song"), whose video has become a internet viral hit, has achieved respectable airplay on satellite radio and FM radio stations in the US. Fans who heard "BEER!" and checked out the bands' full cds were rewarded with an entertaining experience that was destined to become a road trip favorite.
Psychostick has always maintained a fiercely independent, do-it-yourself attitude: all Psychostick records are self-produced as well as engineered and mixed by their guitarist Joshua Key.The website, artwork, and general marketing is done by their singer Rob Kersey, who also exchanged and sacrificed his personal dream truck for a touring van for the band to hit the road in 2006.
Their label, Rock Ridge music, encourages their creative freedom, supporting what the band does rather than nudging them towards a "safer" style which has proven to sell. "When it comes time to release a cd, we give it Rock Ridge, they give us the thumbs up, ad release it. I didn't know a record deal could be so simple," says Key.
After locating to Phoenix, Kersey and Key found their drummer Alex Dontre (formerly Alex Preiss) through a classified ad in a local paper. He was a solid and fiercely aggressive drummer that was paranoid that aliens would take over the world, which of course made him the perfect fit as Psychostick's rhythm section. After finding and settling on bassist Mike Kocian, another great fit, the band quickly developed a reputation in the music scene as "those crazy Psychostick guys", and fans would the next show in anticipation so that they could get their "Stick Fix".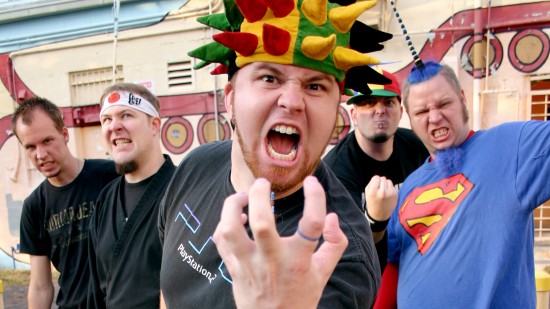 The band recorded their first full length cd, "We Couldn't Think of a Title" in 2003, which was later re-released nationally in stores through Rock Ridge Music in 2006. Combining that with a series of relentless touring started that same year, new fans around the country got their first taste of Psychostick, and they were hungry for the fresh twist on a heavy genre they already so much loved.

Follow-up records "The Flesh Eating Rollerskate Holiday Joyride" (2007) and "Sandwich" (2009) featured a new bassist (Jimmy Grant) as well as additional guitarist (Jake McReynolds). The single "Girl Directions" off of "Sandwich" saw airplay on many stations around the US,such as Q101 in Chicago, IL.
In December of 2009, the band parted ways with Grant and McReynolds, and in 2010 (after releasing an EP called "The Digital Appetizer" with Joshy slappin' a bass) Psychostick tried out a new bassist, Matty J, aka "Matty J Moose". Matty had just graduated college with a mechanical engineering degree decided to apply that degree (somehow) in a touring band. Psychostick toured with Green Jelly and Nashville Pussy, and Matty passed with flying colors.
In August of 2011, The band's third LP "Space Vampires VS Zombie Dinosaurs in 3-D" was unleashed with a support tour with Mushroomhead. Currently Psychostick is touring and filming music videos.
Looking for that Saturday weekend event and can't find it
try our custom "Google Search"