Lady Antebellum
@Smart Financial Center
Saturday 11/3/2018 7:00 PM
"We couldn't go away for almost two years and come back with another version of the same thing," says Hillary Scott of Lady Antebellum. "We had to do something fresh and new."
That is exactly what the group did last summer as they make their way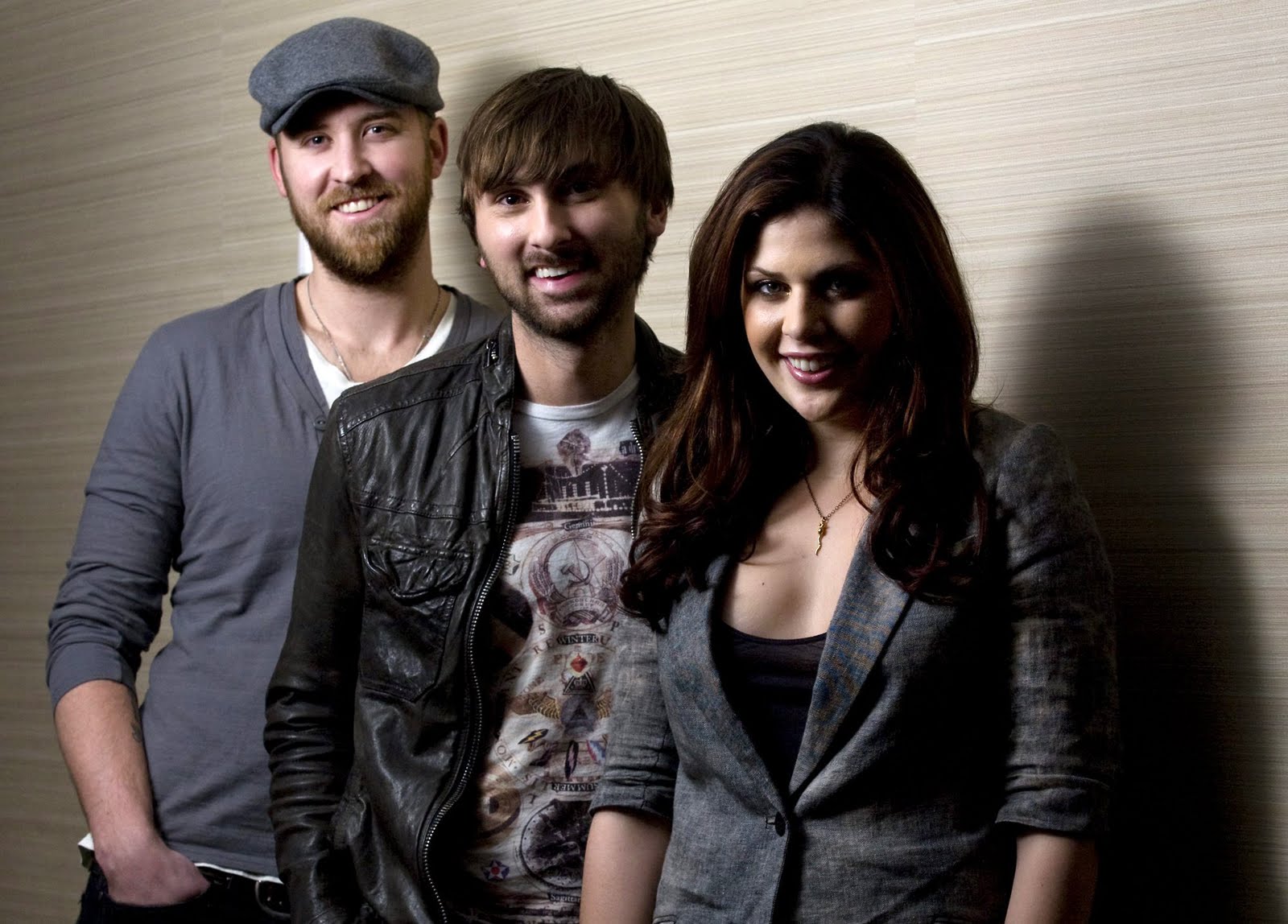 to Sugarland, TX at Smart Financial Center this weekend (Saturday, November 3, 2018).
And so, for their album, Heart Break—the sixth release from Scott and her bandmates Charles Kelley and Dave Haywood, and their first new music since 2014's 747—the multi-platinum-selling group mapped out a liberating approach. It's not as if they were slacking during the hiatus (Kelley released the Grammy-nominated The Driver, Scott won two Grammys for her faith-based project Love Remains, and Haywood produced and wrote with several developing acts), but they always knew they would get back to making Lady A music. The question was how.
. . .more @November Saturdays click here
Mystery Science Theatre 3000 Live
Featuring The Brain
@Cullen Performance Hall
Saturday 11/3/2018 7:00PM

Originally airing for 11 seasons from 1988 to 1999, Mystery Science Theater 3000 immediately won over fans and became one of the most beloved cult TV shows of all time, making a human mind experiment more entertaining than anyone could have predicted. We now have a "live" stage presentation.
The show all started on a local television when the show's creator, Joel Gordon Hodgson approached Jim Mallon, at that time production manager of KTMA-TV, a low-budget local television station (Now WUCW-TV) in Minneapolis, Minnesota with his idea of a show based on riffing on movies, using robots that were created out of common objects. Mallon agreed to help produce a pilot episode, and Hodgson hired on local area comedians J.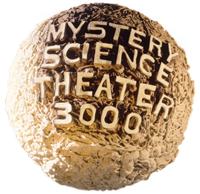 Elvis Weinstein (initially going by Josh Weinstein but later changed to J. Elvis as to distinguish himself from Josh Weinstein, a well-known writer for The Simpsons) and Trace Beaulieu to develop the pilot show.
By September 1988, Hodgson, Mallon, Weinstein, and Beaulieu shot a 30-minute pilot episode, using segments from the 1968 science-fiction film The Green Slime. The robots and the set were built by Hodgson in an all-nighter. Joel watched the movie by himself, and was aided during the host segments by his robots, Crow (Beaulieu), Beeper, and Gypsy (Weinstein). Hodgson used the narrative that his character named "Joel Hodgson" (not yet using his character name of Robinson) had built the Satellite of Love and launched himself into space. Camera work was by Kevin Murphy, who was employed by KTMA. Murphy also created the first doorway sequence and theater seat design. These initial episodes were recorded at the long since-defunct Paragon Cable studios and customer service center in Hopkins, Minnesota.

Mallon met with KTMA station manager Donald O'Conner the next month and managed to get signed up for thirteen episodes. Show production was generally done on a 24-hour cycle, starting with Mallon offering a few films from KTMA's library for the writers to select from. Riffing in these episodes was ad-libbed during taping using notes made during preliminary viewings of the selected film.
The show had some slight alterations from the pilot — the set was lit differently, the robots (now Crow, Servo and Gypsy) joined Joel in the theater, and a new doorway countdown sequence between the host and theater segments was shot. The puppeteers worked personalities into their robots: Crow (Beaulieu) was considered a robotic Groucho Marx, Tom Servo (Weinstein) as a "smarmy AM radio DJ", and Gypsy (Mallon) modeled after Mallon's mother had a "heart of gold" but would become disoriented when confronted with a difficult task. The development of the show's theme song would lead to establishing elements for the show's ongoing premise, with Hodgson now portraying himself as the character Joel Robinson.
Mystery Science Theater 3000 premiered on KTMA at 6:00 p.m. on Thanksgiving Day, November 24, 1988 with its first episode, Invaders from the Deep, followed by a second episode, Revenge of the Mysterons from Mars at 8:00 p.m. Initially, the show's response was unknown, until Mallon set up a phone line for viewers to call in. Response was so great that the initial run of 13 episodes was extended to 21, with the show running to May 1989. Hodgson and Mallon negotiated to secure the rights for the show for themselves, creating Best Brains, Inc., agreeing to split ownership of the idea equally. During this time a fan club was set up and the show held its first live show at Scott Hansen's Comedy Gallery in Minneapolis, to a crowd of over 600.
Despite the show's success, the station's overall declining fortunes forced it to file for bankruptcy reorganization in July 1989. At the same time, HBO was looking to build a stable of shows for their new Comedy Channel cable network. HBO approached Best Brains and requested a sample of their material. Hodgson and Mallon provided a seven-minute demo reel, which led to the network greenlighting MST3K as one of the first two shows picked up by the young network.
When Joel Robinson (played by show creator Joel Hodgson) is shot into space and forced to watch bad movies while mad scientist Dr. Clayton Forrester (Trace Beaulieau) and his crony, TV's Frank (Frank Conniff), monitor his mind, Joel builds a cast of lovable robot sidekicks to help keep his sanity: Crow, Tom Servo, Gypsy and Cambot. It's only through their wisecracks, quips and friendships that they make it through a barrage of increasingly terrible cinema--and the audience in turn gets a veritable treasure trove of gut-busting hilarity.
Later hosted by Mike Nelson and featuring a stellar cast of "Mads" and supporting characters, plus countless classic sketch segments highlighted by original songs, clever inventions, movie spoofs and more, MST3K skewered its way into the hearts of fans around the globe who recognized what making fun of cheesy movies looks like when elevated to high-art levels.
In 2015, fans of MST3K (known as "MSTies") united behind a record-breaking Kickstarter crowdfunding campaign to revive the show for a brand new, 14-episode season that premiered on Netflix in 2017. The next generation cast is led by host Jonah Ray.
The 12th season is expected to broadcast on Netflix on Thanksgiving aka "Turkey Day", November 22, 2018, which coincides with the show's 30th anniversary
Mystery Science Theatre 3000 Live
Featuring The Brain
Cullen Performance Hall
4800 University Dr.
Houston, TX
Directions
Saturday 11/3/2018 7:00PM
view tickets
Since you are here...
Houston's Weekend Planning Guide is updated on a continuous bias for all in the Greater Houston Area. We haven't put up a paywall or asked anyone to log-in to see our content. We want to keep it that way. We accept advertising, but the revenue from that area is not enough to support us. If everyone who reads our weekend entertainment blog, who likes it and helps to support it, our future would be much more secure. For as little as $1 or more, you can support Houston's Weekend Planning Guide – and it only takes a minute. Thank you.
Houston's Weekend Planning Guide
Fall Events Guide Download is Free


Houston's Online Weekend Entertainment Guide
Looking for that Saturday weekend event and can't find it
try our custom "Google Search"