Saturday
October 1st, 2022
Weekend Saturdays is updated continuously

Carlos Vives
"Después De Todo Tour"
@Smart Financial Center
Saturday 10/1/2022 8:00 PM
This weekend in Sugarland at Smart Financial Center its latin sensation Carlos Vives on his "Después De Todo Tour". The promoter's of his tour are offering a special fan incentive.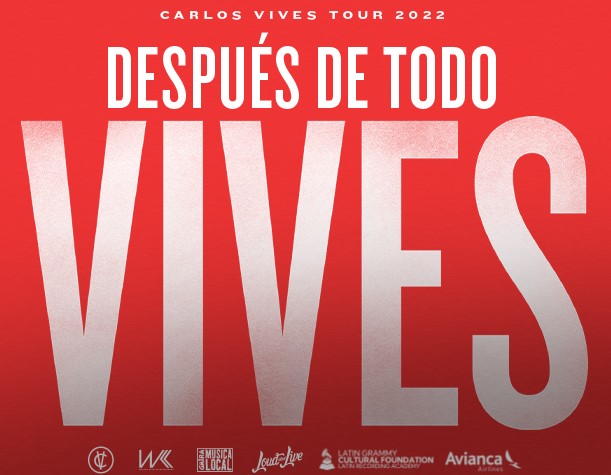 Attention fans of Carlos Vives! Do you want to attend a private sound check before Carlos' show? And after the sound check, would you like to meet Carlos in person and take pictures with him? How about taking a private backstage tour, and having a glass of champagne with Carlos in his dressing room? Or maybe be escorted to the side of the stage and watch Carlos sing a couple of songs? Go to Smart Financial Center.com for details (Click Here)
Carlos Vives, Black Eyed Peas, Play-N-Skillz
El Teke Teke
(From All Music.com-Drago Bonacich) Carlos Vives is a multiple Grammy- and Latin Grammy-winning singer, songwriter, and actor from Colombia. He is globally renowned for his command of traditional styles such as vallenato, porro, cumbia, and champeta, as well as pop, rock, and reggaeton. He has sold tens of millions of recordings and his videos regularly garner billions of views. He has been releasing singles and albums since 1986, starting with Por Fuera y por Dentro (recorded while he was still a successful actor in telenovelas and films). Later outings, such as 1992's Clásicos de la Provincia, sold more than 1.2 million copies in Colombia alone. 2002's Déjame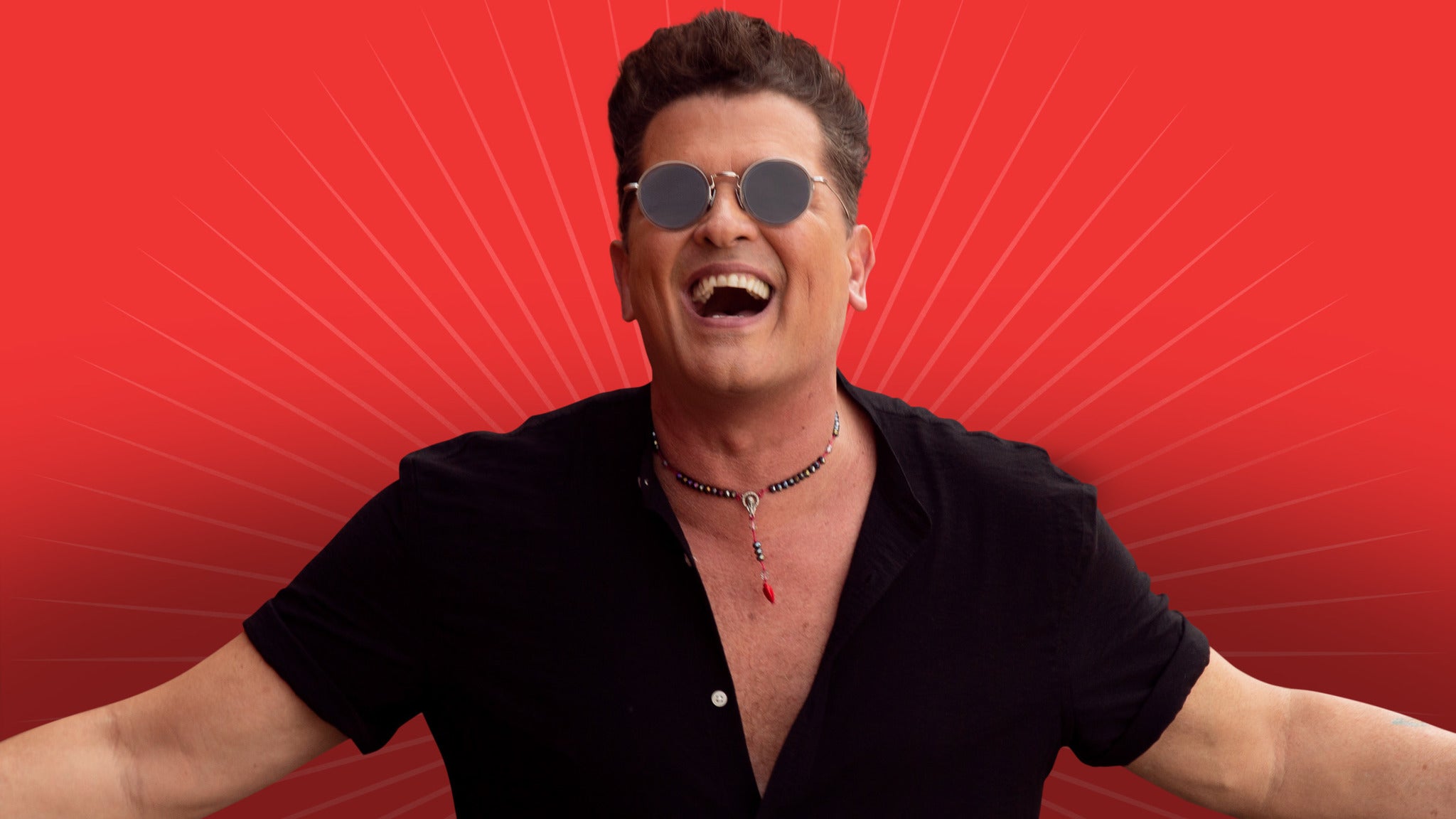 Entrar won the Grammy for Best Traditional Tropical Latin Album, while 2015's Más + Corazón Profundo took home the award for Best Tropical Latin Album. Furthermore, Vives has won numerous Latin Grammys and been nominated more than 30 times; he has also won several Premios Nuestra Tierra industry prizes. He has duetted on videos with Sebastian Yatra ("Robarte un Beso") and Shakira ("La Bicicleta"), which have registered more than a billion views each and topped Latin Songs charts. In 2019, Vives was chosen by Billboard magazine as one of the Top Latin Artists of the 2010s (number 45 out of 100). The following year, he took home another Latin Grammy for Best Tropical Song for "Canción Para Rubén," with Rubén Blades, off 2020's Cumbiana. In 2021 he issued Latin Grammy-winning "Canción Bonita" with Ricky Martin and provided the theme song for the popular Disney animated film Encanto. (Read more @All Music.com Click Here)
Salsa y Salud
@Miller Outdoor Theatre
Saturday 10/1/2022 8:00 PM
All performances at Miller Outdoor Theatre
are FREE!
Celebrating its 10th Anniversary, Salsa y Salud continues to bring a fresh and exciting live salsa music and dance performance to the delight of audiences. World premieres, original choreography, dance theater, visual arts, and more, are all part of this colorful and vibrant show. See you there!
Foundation for Modern Music's (FMM) mission is to enhance, stimulate and educate the community through high-quality contemporary performing arts programs and collaborations that are inclusive and accessible to people of all ages, cultural backgrounds and socio-economic levels.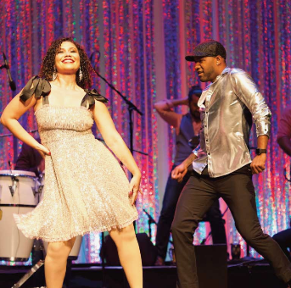 Inspired by the legacy of former Artistic Director and composer/pianist Robert Avalon following his untimely death in 2004, the Foundation is dedicated to building audiences and public support for contemporary music in the classical tradition through concerts, educational outreach, and encouraging and supporting young composers. Culturally diverse programming and performers along with extensive cross-disciplinary collaborations reflect the values our city celebrates. This richness of diversity drives our day-to-day philosophy and operations. In the leadership transition period of 2004-2008, FMM had three Artistic Directors: pianist Rodolfo Morales, soprano Tracy Rhodus, and pianist Adam Tendler; and launched the Robert Avalon Competition for Young Composers in memory of the late Avalon.
Miller Outdoor Theatre
Hermann Park
6000 Hermann Park Dr
Houston, TX 77030
Directions click here
(832) 487-7102
100% Money-Back Ticket Guarantee
Tickets for Weekend Houston's Planning guide is provided by Ticket Liquidator a resale marketplace, not a box office or venue. Prices may be above or below face value. Your seats are together unless otherwise noted. If problems with our affiliate call us (832) 304-0701
Shinedown in Concert
@Cynthia Woods
Mitchell Pavilion
Saturday 10/1/2022 7:00 PM
Gates Open 5:30 PM
This weekend at Cynthia Woods Mitchell Pavilion, its Shinedown in concert. The promoters tell us, "In a rare feat for an artist of any genre, the record-breaking band have achieved astronomical success (including 10 million albums sold worldwide, 14 platinum and gold singles, over 4.5 billion global streams to date, and recently being named #1 on Billboard's Greatest Of All Time Mainstream Rock Artists Chart) while fully embodying the kind of creative dynamism that defies expectation and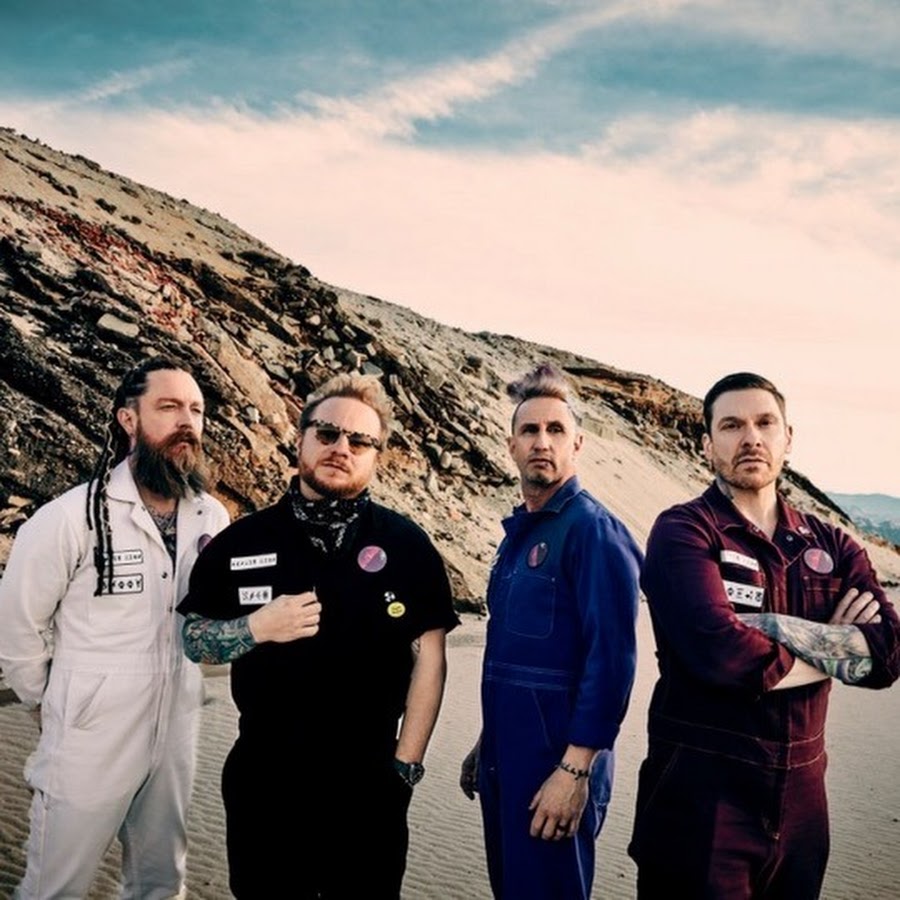 transcends boundaries."
(From all Music.com-Eduardo Rivadavia) Melodic hard rock outfit Shinedown debuted in the early 2000s with the muscular post-grunge of Leave a Whisper, a platinum-selling 2003 effort kicking off a string of modern rock radio successes that kept the band atop the Billboard charts from the late aughts into the 2010s. They smoothed their sound over the years to incorporate pop-friendly hooks and polished production, scoring crossover hits with singles like "Bully" and "Cut the Cord" from the Top Ten albums Amaryllis (2012) and Threat to Survival (2015). The stylistic evolution continued on 2018's Attention Attention. In 2022, Shinedown released their seventh set, Planet Zero.
Hailing from Jacksonville, Florida, the band's founding lineup included vocalist Brent Smith, guitarist Jasin Todd, bassist Brad Stewart, and drummer Barry Kerch. Snapped up by Atlantic Records during the early-2000s flurry of post-Creed and -Nickelback signings, the group released their debut album, Leave a Whisper, in 2003. Whisper eventually went platinum, aided by its single "Fly from the Inside." Shinedown also supported it with an intense slate of live shows, remaining on tour throughout most of 2004. Read more @All Music.com (Click Here)
Cynthia Woods Mitchell Pavilion
2005 Lake Robbins Drive
The Woodlands, TX 77380
Directions (Map)
(281) 364-3010
Cloud Gate Dance Theatre
of Taiwan: 13 Tongues
@Wortham Center
Cullen Theater
Saturday 10/1/2022 7:30 PM
Beginning and ending with the sound of a single hand bell, the music accompanying 13 Tongues ranges from Taiwanese folk songs to Taoist chant, to electronica. The stage is awash with projections of brilliant colors, shapes and images, as the dancers gather, interact, separate and re-gather in a thrilling representation of street life. As the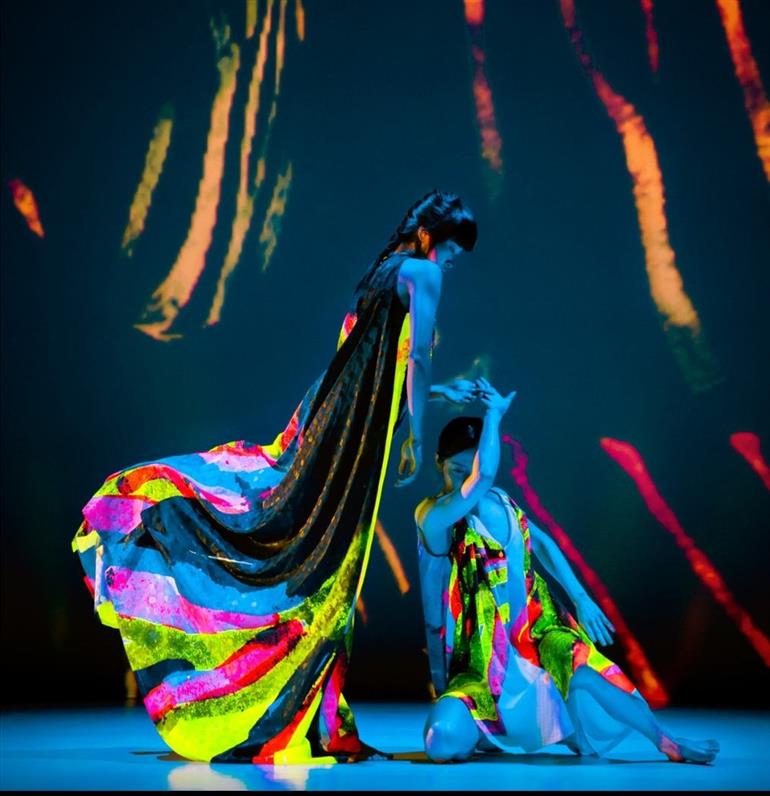 religious heritage of ancient Bangka fuses with the secular space it is today, time appears to dissolve. The spirit realm and the human realm also coalesce as the audience is taken on an immersive journey—recalling the art of legendary street artist and storyteller "Thirteen Tongues"—through centuries of human endeavor, behavior, and belief Beginning and ending with the sound of a single hand bell, the music accompanying 13 Tongues ranges from Taiwanese folk songs to Taoist chant to electronica.
Cloud Gate Dance Theatre of Taiwan
13 Tongues
13 Tongues
Choreography by CHENG Tsung-lung
As a child in the 1980s Cloud Gate Artistic Director CHENG Tsung-lung would contribute to the family business by helping his father sell slippers on the streets of Bangka/Wanhua, the oldest district of Taipei. Bangka was known for its vibrantly diverse and bustling street scene that embraced religious and secular life, rich and poor, work and play, legal and illegal activities. The young CHENG was transfixed by his mother's accounts of the legendary 1960s street artist and story-teller known as "Thirteen Tongues" who had adopted Bangka for his informal stage. It was said that "Thirteen Tongues'' could conjure up all the Bangka characters—high and low born, sacred and profane, men and women—in the most vivid, dramatic and fluently imaginative narratives. Thirty years on CHENG's fascination for "Thirteen Tongues" became his inspiration as he transformed his own childhood memories into dance.
Wortham Center
Cullen Theater
501 Texas Avenue
Houston, TX 77002
Directions (map)
Anova Skyway
@White Oak Music Hall
Upstairs
Saturday 10/1/2022
Doors Open 7:00 PM

(From Anova Skyway.com-Dom Lawson) Blessed with a far-reaching musical philosophy, virtuoso chops and some of the most richly-layered and evocative music currently available to human ears, Anova Skyway are manifestly a band that open-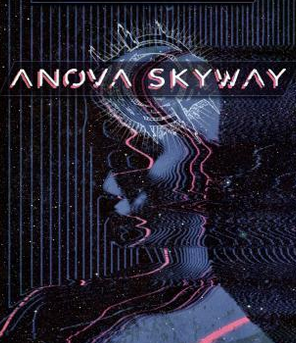 minded music lovers can believe in. Masters of a unique and ever-evolving strain of elegant and finessed progressive metal, and with an unerringly soulful and emotionally resonant thematic outlook, the Texan sextet are poised to scale new and greater heights in 2022, as they unveil the next chapter in their creative story.

Anova Skyway was originally conceived as a side-project for guitarist Mike Palacios, then a member of Houston, Texas-based thrash crew Bloodvoid. As that band entered a prolonged hiatus in 2009, Anova Skyway swiftly became Palacios' main focus, as he explored more progressive and esoteric forms of heavy music, the nascent group's line-up completed by drummer Mike Marksberry (also ex-Bloodvoid) and guitarist Andrew Alvarez. The arrival of vocalist Garret West in 2015 led to a significant refining of the Anova Skyway sound, as showcased on debut album A Great And Sudden Change that same year. But further evolution was coming: after bassist Cory Miles joined the band in 2017, the Texans released their second full-length, dazzling conceptual splurge A Light In The Darkness, heralding the blossoming of their creative relationship and revealing a new, improved and utterly irresistible take on the modern prog blueprint. Read more @Anova Skyway (Click Here)
White Oak Music Hall
2915 N Main Street
Houston, TX 77009
Directions (Map)
Phone: (713) 237-0370
Sabaton
In Concert
@Bayou Music Center
Saturday 10/1/2022 8:00 PM
(From all Music.com-Eduardo Rivadavia) Sonically triumphant and lyrically war-obsessed, Sweden's Sabaton have been a major force in the power metal field since the mid-2000s. Since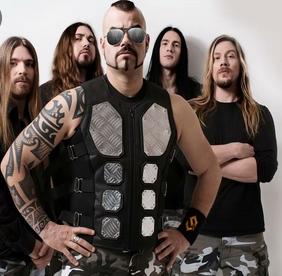 debuting in 2005 with the World War II-themed Primo Victoria, the band has amassed a loyal army of European followers -- they have their own annual festival and cruise -- and released a slew of acclaimed albums, including the platinum-selling Carolus Rex (2012) and Heroes (2014), and 2019's and 2022's World War I concept LPs The Great War and The War to End All Wars.
Originally founded in 1999 and comprised of Joakim Brodén (vocals and keyboards), Rickard Sundén (guitar), Oskar Montelius (guitar), Daniel Myhr (keyboards, beginning in 2006), Pär Sundström (bass), and Richard Larsson (drums), the enterprising group quickly produced two demo tapes that were later released in a limited-edition as Fist for Fight in 2002.
But after inking a deal with Italian label Underground Symphony, Sabaton saw their first would-be official album, Metalizer, inexplicably kept out of the marketplace for a full two years (it, too, belatedly reached the public in 2007). Read more @All Music.com (Click Here)
Bayou Music Center
In Bayou Place
520 Texas Avenue
Houston, TX 77002
Directions (Map)
The Knocks x Cannons
@HOB Houston
Saturday 10/1/2022 7:00 PM
New York City-based electronic duo The Knocks (comprised of Ben "B-Roc" Ruttner and James "JPatt" Patterson) have been releasing music and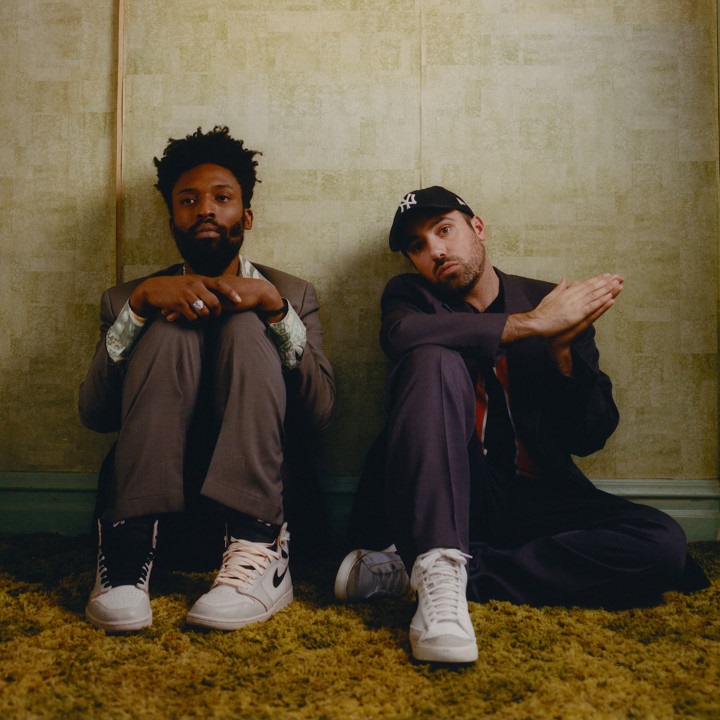 touring for more than 10 years. With super star collaborations under their belt (Carly Rae Jepen, X Ambassadors, Wyclef Jean) and sharing the stage with A-list artist such as Justin Bieber, Ellie Goulding, and The 1975, was a breakout year for the duo.
The Knocks - Bang Bang (feat. Donna Missal) [Eden Prince Remix]
Their second full length LP New York Narcotic, released on September 28th, 2018 through Neon Gold/Big Beat Records, featured a slew of incredible guest vocalists including Foster the People, Method Man, Big Boi, Sir Sly, Alexis Krauss from Sleigh Bells and Sofi Tukker; while also seeing the emergence of JPatt as a true front man and multi-faceted vocalist.
HOB Houston
in GreenStreet
1204 Caroline St.
Houston, TX
(888) 402-5837
Directions (Map)
Warehouse Live
This Weekend!

Ozz and The Crue, the "Monsters of Mock" - featuring Oz - a tribute to the Godfather of Heavy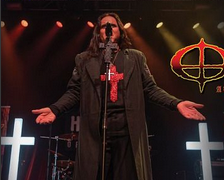 Metal, Ozzy Osbourne and the Bad Boys of Sleaze, The Crue - playing all the hits that made these bands considered the titans of rock.
Concert time 7:30 PM
Bino Rideau
In Concert 9:00 PM

(From All Music.com-Paul Simpson) Los Angeles-based rapper Bino Rideaux delivers confident rhymes about the daily struggles of street life. He received attention through numerous collaborations with his close associate Nipsey Hussle, including the 2017 mixtape No Pressure, and has also worked with rappers like Casey Veggies, G Perico, and Blxst. While his earlier material was often brash and volatile, his sound has grown smoother and more Auto-Tune-heavy with releases like 2019's Sorry 4 tha Wait and 2020's Outside, his first proper full-length. In 2022, he issued Sorry 4 tha Wait II.
Bino Rideaux - IF YOU EVER

Rideaux first started releasing music around 2016, issuing mixtapes such as Le' Garcon (with DJ Carisma) and Life Is Like a Movie, and making appearances on tracks by Nipsey Hussle and Johnny Cinco. Read more @All Music.com (Click Here)
Warehouse Live
813 St Emanuel Street
Houston, TX 77003
Directions (Map)
(713) 225-5483
The Art Museum of Texas
@Sugraland Town Square
Established in 2020, Art Museum TX is a not-for-profit institution in Fort Bend County,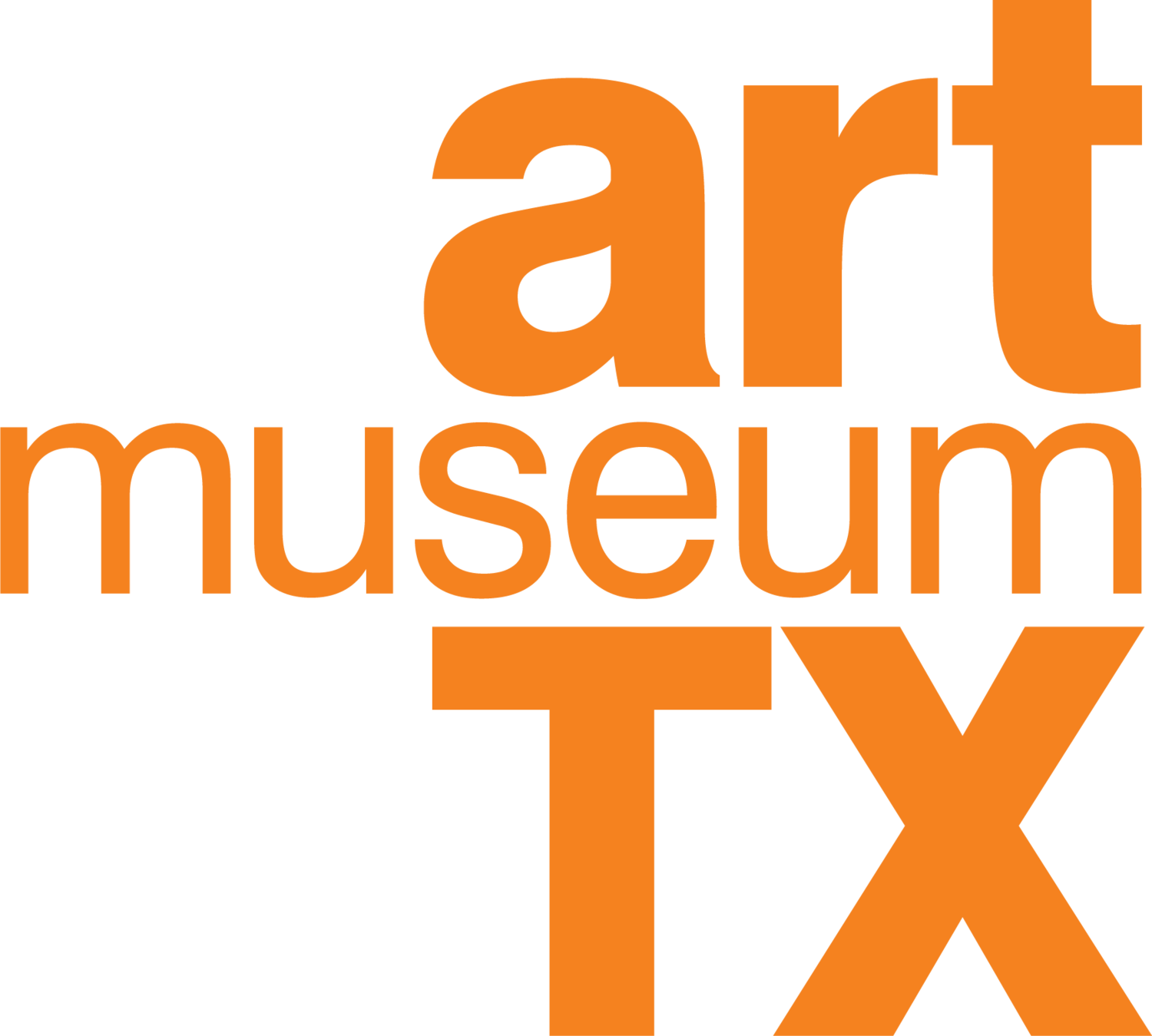 Texas, dedicated to presenting the region's contemporary art to the public. Art Museum TX provides an interchange for visual arts of the present and recent past, presents new directions in art, strives to engage the public, and encourages a greater understanding of contemporary art through education programs.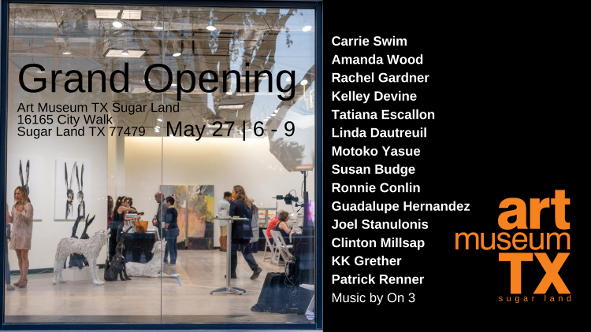 Art Museum TX is a museum dedicated to reaching our Fort Bend area population from one end of the region to the other, reaching throughout the surrounding areas and growing a wider audience. Art Museum TX is introducing art to so many. We bring art to YOU by opening our art space where YOU already frequent! We are in THE NEIGHBORHOOD!
Art Museum TX
16165 CITY WALK
SUGAR LAND TX 77479
Directions
Admission Free
Suggested Donation $5.00
Houston's Online Weekend Entertainment Guide
Looking for that Saturday weekend event and can't find it
try our custom "Google Search"