Saturday 10/20/2018 7:00 PM
Monster Jam makes its way to Houston's NRG this weekend with more than monster trucks says the company that organizes this event worldwide.
Other attractions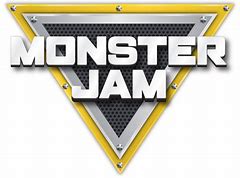 include Quad (ATV) Racing, Demolition Derbies, Speedster competitions, Sand Racing, Pro Truck Racing, FMX, and Transforming robots. There is a special kind of ATV racing that's owned by FELD Motorsports called "Quad Wars", where two ATV teams represent a state or a city and race for their naming rights.
For 2018, there are two dozen shows remaining in the U.S and Canada as well as Monster Jam shows in Australia, Argentina, Brazil, Chile and Costa Rica.

Back in June ABC's Nightline did a story on two women Monster Jam competitors with both women impressed with the power they wield behind the wheel of a monster truck.
Two female competitors leading the pack in a traditionally male-dominated field told "Nightline's" Linzie Janis that they're in it for the thrill of the chase.
Candice Jolly said driving a 12,000-pound monster truck is "exhilarating" while Cynthia Gauthier described it as "non-stop adrenaline."
"I went to a Monster Jam show and the first time I saw these trucks I said I have to drive one of these things," Jolly said.
Gauthier, 29, is a longtime gearhead but has a newfound use for some of her monster truck equipment. She flips the 440-pound tires as part of her workouts to get herself into top shape for the track.
And that's not the only thing that the ladies flip. The massive vehicles can topple over from time to time while racing and practicing, but Jolly said she can usually keep it under control.

"Normally I'm a little upset with myself because I didn't save it. That's usually our goal. I would like to take the truck to the ragged edge and then bring it back," she explained.
But as far as actual concerns of safety Jolly said, "I'm not worried at all when I'm at my truck." She noted that ambulances parked nearby are there "just in case" for insurance purposes.

We want to note here the Monster Jam people (Feld Entertainment) also brings us Disney on Ice, Supercross Live, Marvel Universe Live and Sesame Street Live. These guys really know how to entertain us, and they've been doing it for a while.
Energy Day
@Sam Houston Race Park
Saturday 10/20/2018 11:00 AM
Free Event


What is STEM? If you are in the energy business or in the academic world you know that acronym is Science, Technology, Engineering and Math. Two sponsoring groups of this festival say we have more and more retiring from those professions and we will need more to fill their shoes. Hence, we now have Energy Day.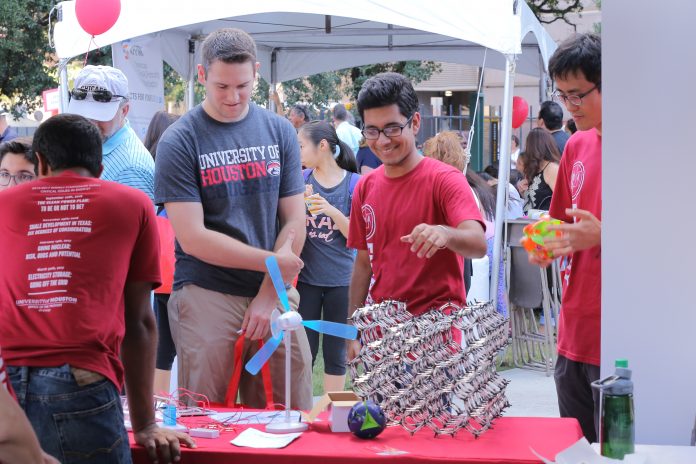 "With more than 30,000 festival attendees, last year Energy Day has become a fixture in championing local Houston STEM efforts, as we work to develop the well-rounded and greatly needed workforce of tomorrow," CEA President and Energy Day organizer David Holt said. "Efforts and events such as these encourage students to not only pursue these essential workforce skills, but they also inspire them to think outside the box and deliver the creativity and innovation needed to secure a sustainable, affordable energy future."

In 2011, with more people retiring from the STEM and energy industries, and the need for more advanced technology, it was clear that there was a need to bridge the gap between education, career adoption, and the STEM and energy industries. It was then that the Energy Day Festival was founded in Houston, Texas.
Energy Day is a free family festival consisting of nearly 70 interactive demonstrations and exhibits that teach students and their families about the various forms of energy and science, technology, engineering and mathematics that go into energy and STEM careers. The festival also focuses on efficiency and conservation while providing opportunities for students to interact with energy and STEM experts to help spark an interest in these careers.
Attendees include students, educators, families, and business leaders looking to learn, teach, and explore the various energy types and opportunities in STEM industries. Students and teachers are also awarded each year for their achievements in STEM-related competitions. In the seven years since its inception, Energy Day has given away almost $100,000 to students and teachers for their achievements in STEM. These generous academic award opportunities help motivate thousands of future energy experts each year.
Guests are also treated to music and numerous interactive games and displays. Energy Day and its partners are leading the way in reinforcing the importance of STEM education and the development of new energy technology. Each year attendance at Energy Day Houston has grown to its most recent figure of over 25,000 attendees.
Energy Day is Houston's largest annual FREE family festival showcasing
science, technology, engineering,
and mathematics (STEM).

Consumer Energy Alliance (CEA) brings together families, farmers, small businesses, distributors, producers and manufacturers to support America's energy future. With more than 450,000 members nationwide, our mission is to help ensure stable prices and energy security for households across the country. We believe energy development is something that touches everyone in our nation, and thus it is necessary for all of us to actively engage in the conversation about how we develop our diverse energy resources and energy's importance to the economy
Energy Day is Houston's largest annual FREE family festival showcasing science, technology, engineering, and mathematics (STEM). This weekend at Sam Houston Race Park in northwest Houston.
Energy Day
Sam Houston Race Park
7575 North Sam Houston Pkwy W.
Houston, TX
Directions
Saturday 10/20/2018 11:00 AM
Free Event

Since you are here...
Houston's Weekend Planning Guide is updated on a continuous bias for all in the Greater Houston Area. We haven't put up a paywall or asked anyone to log-in to see our content. We want to keep it that way. We accept advertising, but the revenue from that area is not enough to support us. If everyone who reads our weekend entertainment blog, who likes it and helps to support it, our future would be much more secure. For as little as $1 or more, you can support Houston's Weekend Planning Guide – and it only takes a minute. Thank you.
Houston's Weekend Planning Guide
Fall Events Guide Download is Free


Patti Labelle, SOS Band
Midnight Star &Regina Belle
@Cynthia Woods Mitchel Pavilion
Saturday 1/20/2018 6:00 PM

This Woodands concert brought to us by Urban One's 102.1 FM radio station, calls the event "Majic 102.1 Under the Stars", featuring Patti Labelle, SOS Band Midnight Star and Regina Belle. This concert is a great throw-back to the 80's when Labelle, SOS Band, Midnight Star and Regina Belle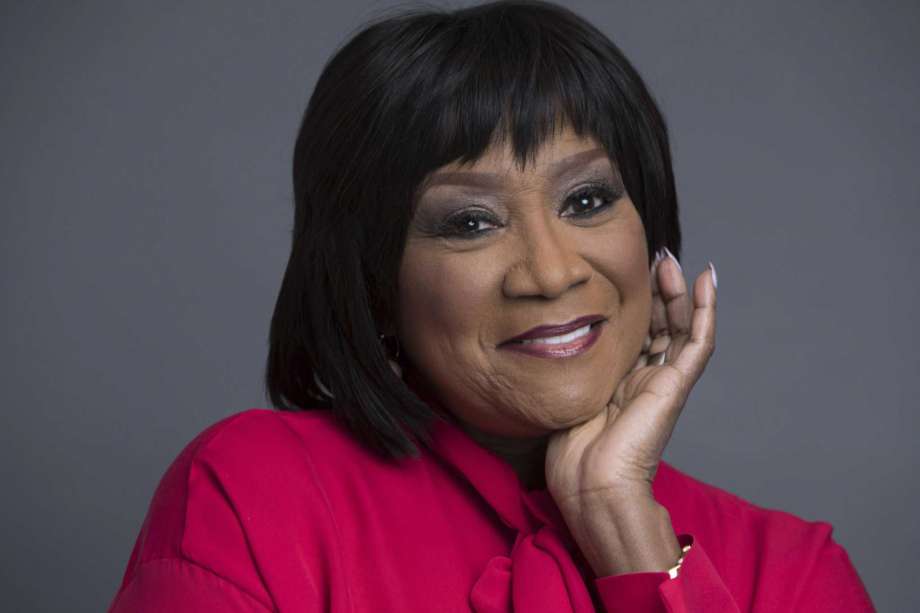 ruled R&B and mass appeal (Top 40) radio airplay.
Philadelphia, Pennsylvania native Patti Labelle has been entertaining us for over fifty years. LaBelle began her career in the early 1960s as lead singer and front woman of the vocal group, Patti LaBelle and the Bluebelles, eventually they would change their name to LaBelle.

Their big hit that made Labelle music celebrity was "Lady Marmalade" a song written by Bob Crewe and Kenny Nolan. The song is famous for its sexually suggestive chorus of "Voulez-vous coucher avec moi (ce soir)?", which translates into English as "Do you want to sleep with me (tonight)?". LaBelle's group became the first African- . . . more at October Saturdays click here
Houston's Online Weekend Entertainment Guide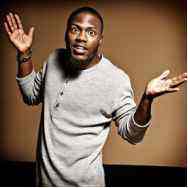 Kevin Hart
Toyota Center
1510 Polk St.
Houston, TX
Directions
Friday 10/19/2018
7:00 PM
Saturday 10/20/2018
7:00 PM
view tickets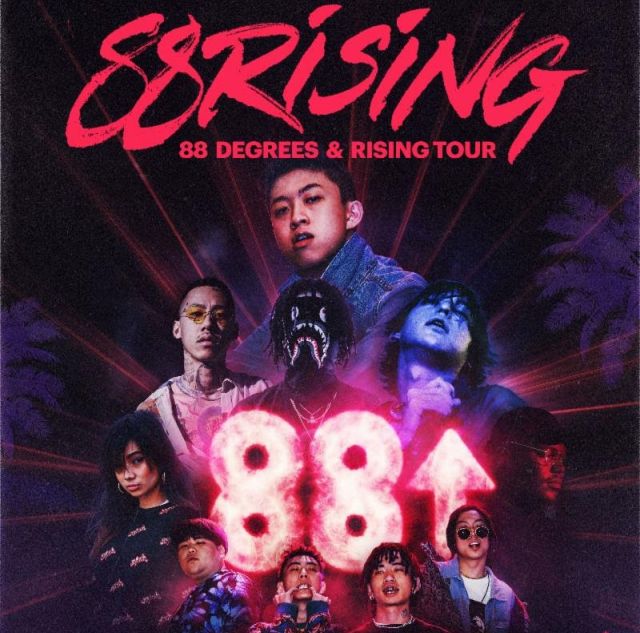 88 Degrees
&
Rising Tour
Rich Brian, Joji
Keith Ape & Higher Brothers
Smart Financial Centre
18111 Lexington Blvd.
Sugar Land, TX
Directions
Saturday 10/20/2018 7:00 PM
view tickets


Looking for that Saturday weekend event and can't find it
try our custom "Google Search"