Saturday
October 29th, 2022
Weekend Saturdays is updated continuously

This Land Is Your Land
@Miller Outdoor Theatre
Produced by
Houston Chamber Choir
Saturday 10/29/2022 7:30 PM
All performances at Miller Outdoor
Theatre are FREE
It was in 1995 when Robert Simpson's idea of a Houston Chamber Choir became a reality. Tihs weekend the ensemble choir will be featured at Miller Outdoor Theatre in concert with the theme, "This Land Is Your Land.
Jon Meacham and Tim McGraw remind us in their book, Songs of America, that the history of the United States— its struggles, politics, and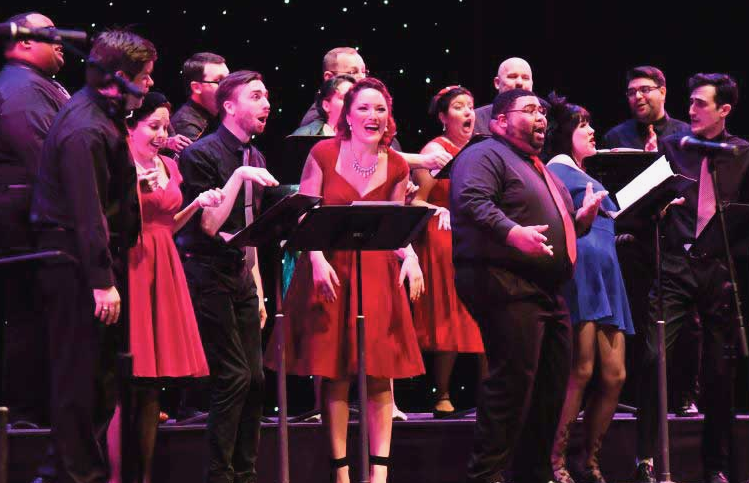 successes —is embedded in our nation's folksongs. From Pre-Revolutionary calls for independence, to spirituals, and songs of the 1960's the Houston Chamber Choir will bring the voice of American life to the stage of Miller Outdoor Theatre.

Winner of Best Choral Performance at the 62nd Annual Grammy® Awards, winner of Chorus America's 2018 Margaret Hillis Award for Choral Excellence, the Houston Chamber Choir has established itself as one of the premier professional choirs in the United States, serving Houston through concerts and educational initiatives that enlighten, entertain, and educate people of all ages.
Duruflé: Notre Père (Houston Chamber Choir)
Winner of Best Choral Performance at the 62nd Annual Grammy® Awards, winner of Chorus America's 2018 Margaret Hillis Award for Choral Excellence, the Houston Chamber Choir has established itself as one of the premier professional choirs in the United States, serving Houston through concerts and educational initiatives that enlighten, entertain, and educate people of all ages.
Led by Artistic Director Robert Simpson, the Houston Chamber Choir has been described by The Tallis Scholars founder Peter Phillips as "one of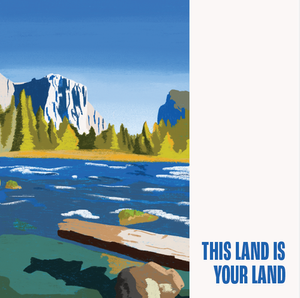 this country's leading ensembles." The Choir is comprised of 25 professional singers, most of whom have studied at the top music schools and conservatories in the United States including Juilliard, New England Conservatory, University of Houston, and University of Texas. These musicians are selected through rigorous auditions from the finest singers in our region and are compensated for all rehearsals and performances.
The ensemble's vocal training and talent allows it to perform a wide range of music with equal skill. It has brought Houston its first period instrument performance of Bach's immortal Mass in B minor (a performance Moores School of Music Director, David Ashley White, credits with "setting a new standard in terms of how choral/orchestral music from the Baroque era should be performed in Houston"). The Choir has also presented the regional premieres of Monteverdi's Vespers of 1610 with Ars Lyrica and Vivaldi's lost treasure, Dixit Dominus, which it performed with guest commentator Bill McGlaughlin, host of public radio's "St. Paul Sunday" and "Exploring Music." Following his guest appearance with the Chamber Choir in 2008, Joseph Flummerfelt, Musical America's 2004 Conductor of the Year, wrote, "Robert Simpson's Houston Chamber Choir is an ensemble of consummate artistry and it was a joy for me to have the opportunity to make music with them." Performances with Dave Brubeck, Bill McGlaughlin, Peter Schickele, Jamie Bernstein, and rarely heard pieces like Vivaldi's recently discovered Dixit Dominus and Giovanni Colonna's Vespers from 1694 are occasions that enriched our city and have not been duplicated by others. In 2015, the Houston Chamber Choir received the American Prize for Choral Performance and Robert Simpson received the Prize in the Choral Conducting category.
Miller Outdoor Theatre
Hermann Park
6000 Hermann Park Dr
Houston, TX 77030
Directions click here
(832) 487-7102
BoDeans
with Special Guest
Chris Trapper
@The Heights Theatre
Saturday 10/29/2022 8:00 PM
Doors Open 7:00 PM
(From All Music.com-William Ruhlmann) Formed in 1984 by high-school friends Sammy Llanas and Kurt Neumann, the BoDeans mixed Midwestern roots rock with elements of adult contemporary pop, fashioning a sound that earned critical acclaim during the '80s and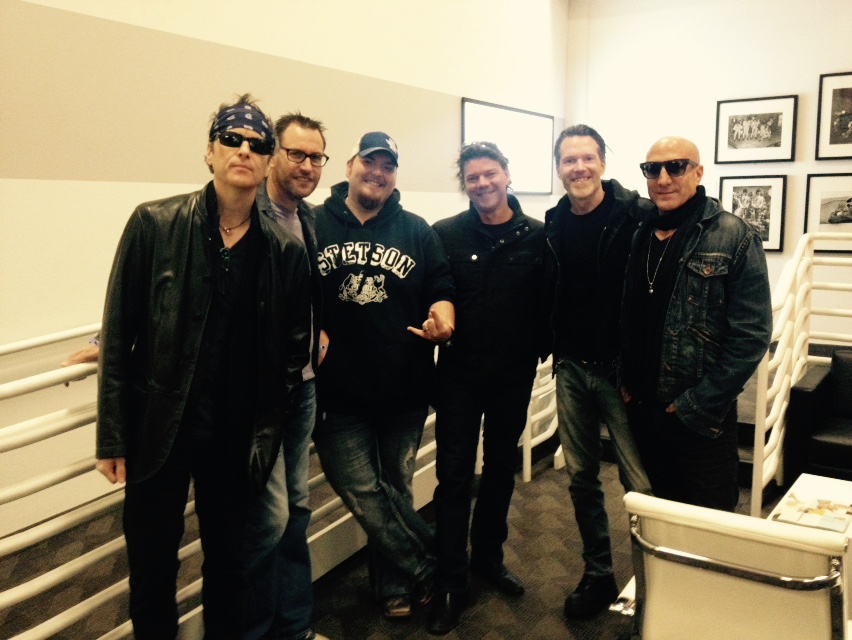 commercial recognition during the following decade. Llanas and Neumann fronted the group by sharing vocal and guitar duties, while bassist Bob Griffin and drummer Guy Hoffman populated the rhythm section. Although based in Waukesha, Wisconsin, the BoDeans began building an audience 20 miles east in Milwaukee, and their success in that town helped gain them a contract with Slash Records, with manufacturing and distribution handled by Warner Bros.
BoDeans Last weekend @ the Stoughton Opera House
The BoDeans worked with T-Bone Burnett on their debut album, Love & Hope & Sex & Dreams, which appeared in 1986 to warm reviews. They recruited another big-name producer, Talking Head Jerry Harrison, to helm 1987's Outside Looking In, which found the band reduced to a trio after the departure of Hoffman. Outside Looking In broke into the Billboard Top 100, and the BoDeans grew their audience by touring alongside U2, appearing on Robbie Robertson's self-titled solo album, and receiving the honor of Best New Band by Rolling Stone magazine. By the time they released their third album, Home, in 1989, keyboardist Michael Ramos and drummer Danny Gayol had joined. This lineup stayed intact for the release of 1991's Black and White, but the BoDeans went without a drummer once again on their next recording, Go Slow Down. Read more @All Music.com (Click Here)
(From Chris Trapper.com )Trapper's talent as a singer and storyteller stems from what some might call an eclectic apprenticeship. A native of Buffalo, New York, by grade 9 Chris had found his voice, and his older brother's guitar.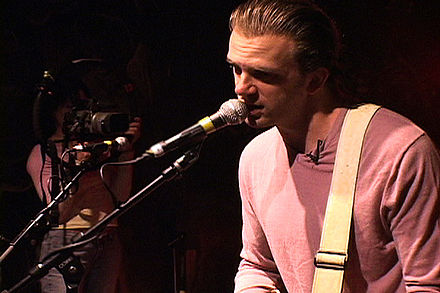 "I'm a stutterer," he says, "and I used to get picked on a lot in school. One day, after I'd been called on to answer a question and just couldn't spit it out at all, and the whole class was laughing at me, I went home and picked up my brother's guitar and started writing this kind of whiny song about how everyone picked on me. It wasn't a very good song, but I'd found this incredible outlet to express how I felt. So that's how it began, just a couple of chords and a bad day."
"Hello In There" -Chris Trapper
(John Prine Cover)
High school was something to be endured but the time spent in a barbershop quartet would prove to be musically invaluable. As a college student Trapper's passion was his first band, 'Awake and Dreaming'. They quickly became a Fredonia phenomenon. Once introduced to the life of a singer and performer, opportunities conspired and Chris found his way from the embrace of campus-fame to the anonymity of life in a big city. Trapper's songwriting flourished within the boundless energy of Boston's lush musical community. His unique style and original voice had found a home. It wasn't long before Trapper discovered his musical soul-mates and in February of 1996, with bassist Dan McLoughlin and drummer Ryan MacMillan, formed the alt-rock trio The Push Stars. Read more @Chris Trapper.com
100% Money-Back Ticket Guarantee
Tickets for Weekend Houston's Planning guide is provided by Ticket Liquidator a resale marketplace, not a box office or venue. Prices may be above or below face value. Your seats are together unless otherwise noted. If problems with our affiliate call us (832) 304-0701
Godspeed You!
Black Emperor
@White Oak Music Hall
Downstairs
Saturday 10/29/2022
Doors Open 7:00 PM
This Halloween weekend its Godspeed You! Black Emperor at White Oak Music Hall, it's Marisa Anderson opening for the band. Upstairs at the venue it's Afro Karaoke starting at ten that evening. What is that?
(From All Music.com-Joslyn Layne) The instrumental multimedia Montreal group Godspeed You! Black Emperor create extended, repetition-oriented chamber rock. The minimal and patient crescendo building of the band's compositions results in a meditative and hypnotic listen that becomes narrative-like when combined with found-sound splices and the films of their visual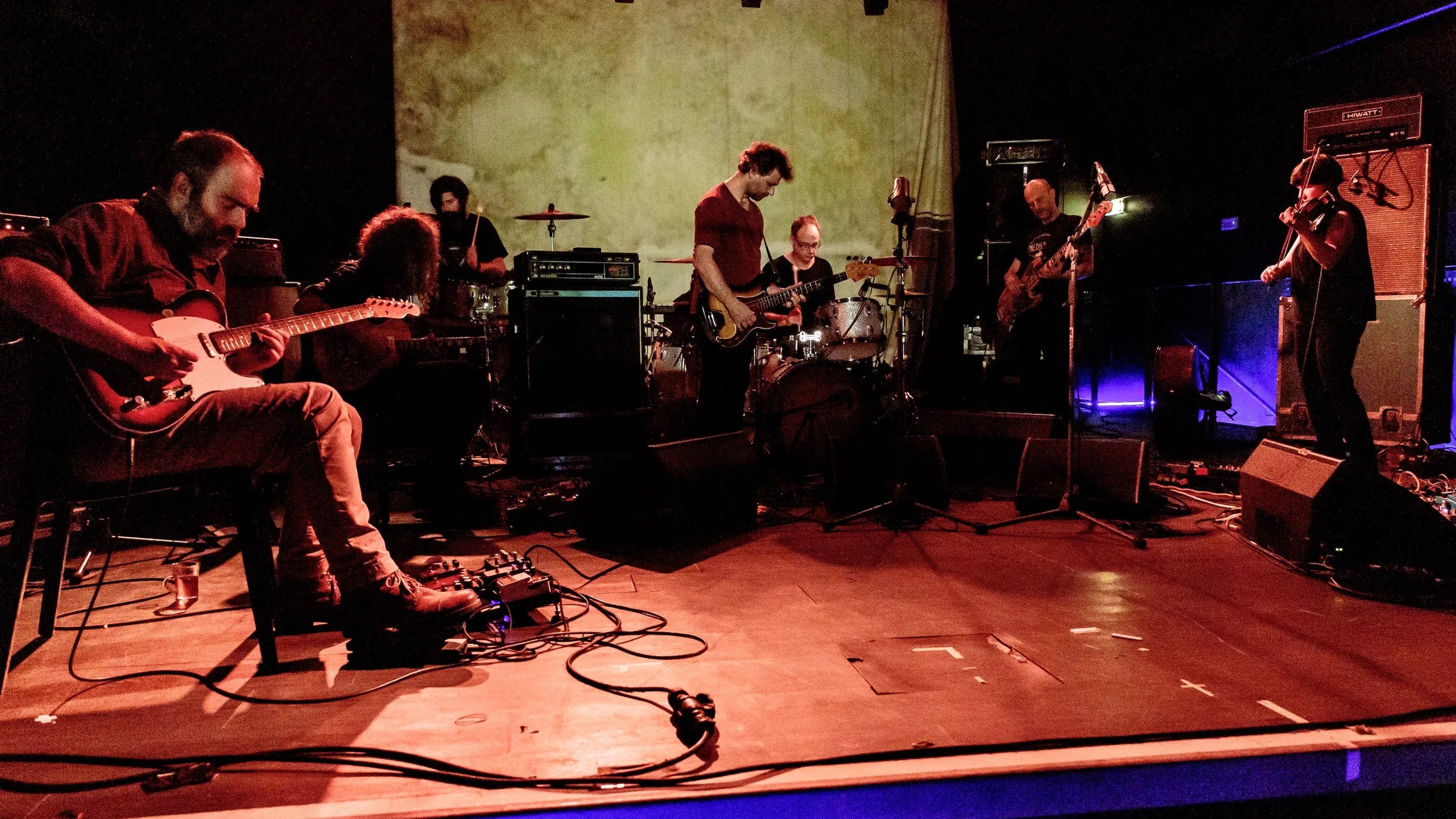 collaborators. First appearing during the late 1990s, the group's breakthrough came with 2000's majestic double-album Lift Your Skinny Fists Like Antennas to Heaven, which received widespread praise and has endured as an underground classic. After a lengthy hiatus, during which the group's members concentrated on numerous other projects, GY!BE returned with 2012's 'Allelujah! Don't Bend! Ascend! and continued releasing funereal yet optimistic full-lengths like 2021's G_d's Pee at State's End!
Godspeed You! Black Emperor
Live Milano, Alcatraz 2022
GY!BE formed in 1994 and self-released a limited-run (33 copies) demo cassette titled All Lights Fucked on the Hairy Amp Drooling. The band's first studio recording, F#A#(Infinity), was initially a limited-run release of 550 LPs on the Canadian label Constellation in 1997, but was picked up by Kranky the following year and released on CD as well. Early 1999 brought the EP Slow Riot for New Zero Kanada (issued by both labels) and increased recognition for a band intent on retaining anonymity. Nevertheless, interest in GY!BE only continued to grow among new music fans, with much positive attention from The Wire magazine, the band's participation in the John Peel-produced Peel Sessions for the London BBC, and the group's consistently impressive live shows, including their performance at Quebec's 1999 new music festival FIMAV and a tour with Labradford later that year. (Read more @All Music.com (Click Here)
White Oak Music Hall
2915 N Main Street
Houston, TX 77009
Directions (Map)
Phone: (713) 237-0370
Raphael's 6.0 Tour
in America
@713 Music Hall
Saturday 10/29/2022 8:00 PM
Raphael returns to the stage to present his acclaimed 'Raphael 6.0' tour thi s weekend at LiveNation's 713 Music Hall in downtown POST Houston. Raphael celebrates sixty years performing to audiences.
(From AllMusic.com-Drago Bonacich) Spanish pop star Rafael Martos (born Miguel Rafael Martos Sánchez and globally as "Raphael") is one of Spain's best-known singers. His wide, multi-octave range and flamboyant stage persona have entertained and engaged people worldwide since 1959. He is also a widely recognized movie and television actor. Raphael adopted a particular live performance style from the beginning -- he acts out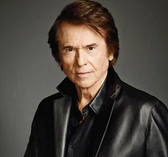 each song to high dramatic effect, sometimes wearing themed costumes, and engages in folk dances or emulates the moves of flamenco dancers, athletes, or bull fighters on-stage. His record company, Hispavox, awarded him with the world's one and only "uranium disc" for his 1982 compilation album Ayer, Hoy y Siempre due to the impossibility of presenting him with more than 350 gold and 50 platinum discs -- it sold more than 50 million copies. His catalog contains more than 60 albums, all of which charted in Spain. 1989's Maravilloso Corazon not only registered platinum sales and topped the charts in Spain, but went Top 20 in America, too, as did 2014's De Amor & Desamor. In 2018, Raphael issued the globally charting Resinfonico. Produced and arranged by Lucal Vidal, the singer performed his hits with a classical orchestra and modern electronics. In 2020 Raphael celebrated 60 years in music with Raphael 6.0, a collection of previously unrecorded classic songs recorded in duet with major artists from across the Latin world, including Manuel Carrasco, Pablo Alborán, Mon Laferte, Luis Fonsi, Alejandro Fernández, and Natalia Lafourcade among others.
Raphael & Gloria Trevi. "No Vuelvas"
Born in 1943, Raphael took first place at a children's festival at the age of nine, best among contestants from all over Europe. In 1966, he represented Spain at the Eurovision festival with his song "Yo Soy Aquel" and one more time the following year with "Hablemos del Amor." By that time, the artist's popularity was reaching America, allowing him to perform at New York's Madison Square Garden. Raphael's acting career started in 1962, when he played a role in the movie Te Voy a Contar Mi Vida, directed by Antonio de Amo. He later starred in the 1966 movie Cuando Tú No Estás.
Read more @All Music.com (Click Here)
713 Music Hall
In POST Houston
401 Franklin Street
Houston, TX 77201
Directions (Map)
The Millennium Tour
Turned Up!
Featuring Bow Wow, Mario and Keri Hilson
@Smart Financial Center
Saturday 10/29/2022 8:00 PM
This weekend its what the promoters are calling "The Millennium Tour". The most popular R&B or hip hop artist are Bow Wow, Mario and Keri Hilson.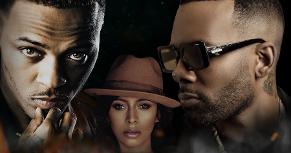 The lineup also includes Keri Hilson, Lloyd, Pleasure P, Bobby V , Day26, Ying Yang Twins, Dem Franchize Boyz, Crime Mob, Sammie, Chingy, Travis Porter, Lil Scrappy, and Trillville.
Bow Wow - Let Me Hold You
Bow Wow

(From All Music.com-Jason Birchmeier) At only age 13, Bow Wow made his rap debut on Beware of Dog (2000), a double-platinum Top Ten hit, and though he struggled to rival such breakout success in the years that followed, he persevered impressively, maturing as an artist (as well as a man) and releasing a series of albums that met varying degrees of commercial success. In addition to his music career, Bow Wow also found regular work in Hollywood, beginning with Like Mike (2002), a star vehicle for which he recorded a soundtrack. Successive film appearances included Johnson Family Vacation (2004), Roll Bounce (2005), and The Fast and the Furious: Tokyo Drift (2006).
Mario
(From All Music.com-Andy Kellman) Refined contemporary R&B artist Mario debuted in his mid-teens with the Top Ten pop hit "Just a Friend 2002." The deeply impassioned (and on-key) update of Biz Markie's humorous 1989 hit ignited a career highlighted by a string of high-performing albums for Clive Davis' J label. Most successful of all was the platinum, Grammy-nominated Turning Point (2004), the source of his similarly successful "Let Me Love You," which also topped the Billboard Hot 100 and provided the breakthrough for song co-writer Shaffer Smith, later known as Ne-Yo. After nearly a decade without releasing an album -- a period that included label differences and shake-ups, scrapped material, and intermittent singles such as "Somebody Else" (2013), featuring Nicki Minaj -- Mario returned with his first independently released full-length, Dancing Shadows (2018). Read more@ All Music.com (Click Here)
Keri Hilson - Pretty Girl Rock
Keri Hilson
(From All Music.com-Cyril Cordor) Before she could utilize her talents for her own solo endeavors, R&B singer, vocal arranger, and songwriter Keri Hilson wrote a slew of songs, many of them chart-toppers, for several popular artists in the mid-2000s as part of the five-person production/songwriting team known as the Clutch. The dynamic songwriter was born in Decatur, GA, only a few miles outside of Atlanta. Addicted to TV talent shows like Star Search and Showtime at the Apollo, she was already plotting out her career in music at age 12. Even though her mother hired a piano teacher to encourage those talents, she mainly wanted to sing; therefore, Hilson converted those sessions into vocal lessons, accompanying the teacher on piano. Read more @ All Music.com (Click Here)
The Art Museum of Texas
@Sugraland Town Square
Established in 2020, Art Museum TX is a not-for-profit institution in Fort Bend County,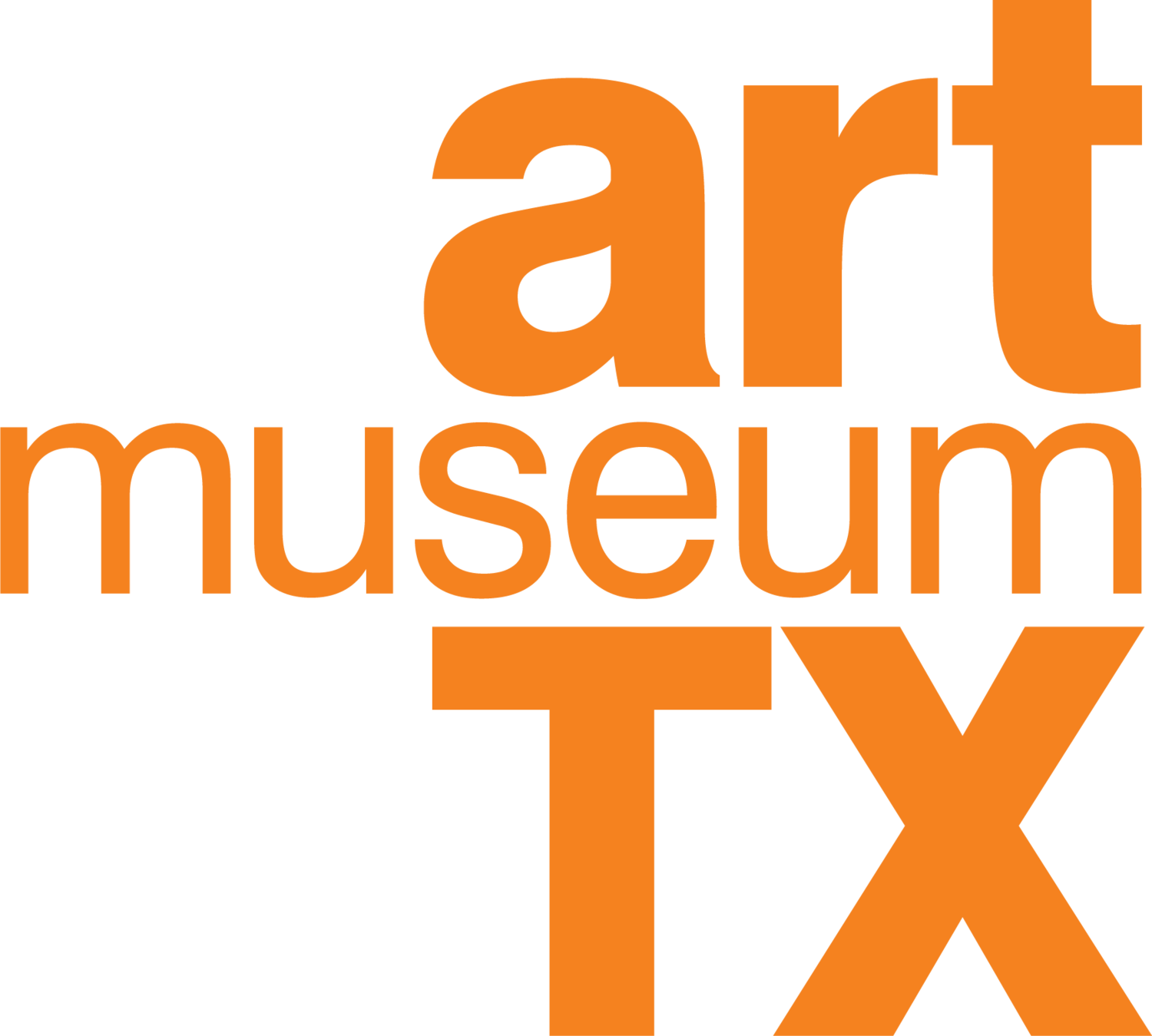 Texas, dedicated to presenting the region's contemporary art to the public. Art Museum TX provides an interchange for visual arts of the present and recent past, presents new directions in art, strives to engage the public, and encourages a greater understanding of contemporary art through education programs.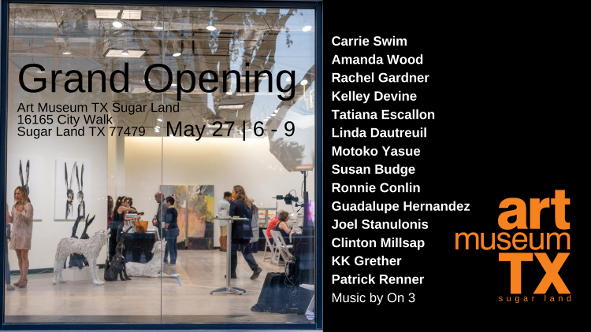 Art Museum TX is a museum dedicated to reaching our Fort Bend area population from one end of the region to the other, reaching throughout the surrounding areas and growing a wider audience. Art Museum TX is introducing art to so many. We bring art to YOU by opening our art space where YOU already frequent! We are in THE NEIGHBORHOOD!
Art Museum TX
16165 CITY WALK
SUGAR LAND TX 77479
Directions
Admission Free
Suggested Donation $5.00
Houston's Online Weekend Entertainment Guide
Looking for that Saturday weekend event and can't find it
try our custom "Google Search"