Saturday
September 3rd, 2022
Weekend Saturdays is updated continuously

Circle Jerks
@White Oak
Music Hall
Downstairs
Saturday 9/3/2022
Doors Open 7:00 PM
In October of last year Circle Jerks announced their first North American Tour in more than 15 years, a cross-continental tour extending through the fall and into spring 2022. This weekend they're at White Oak Music Hall along with Negative Approach and 7 seconds.
(From All Music.com-Al Campbell) Formed in 1979 by Black Flag vocalist Keith Morris and Redd Kross guitarist Greg Hetson, the Circle Jerks combined the rebelliousness of the Sex Pistols and Ramones with the aggressive athletic elements of the surfer/skateboarder crowd from Hermosa Beach. This coastal city just south of Los Angeles ignited the initial explosion of hardcore bands. Including bassist Roger Rogerson and drummer Lucky Lehrer, the band recorded their debut album, Group Sex, in 1980 on Frontier Records. Containing 14 tracks, the songs ranged in length from 1:35 to 27 seconds, taking the hyper blast of punk to the next extreme. With the release of the album, an appearance in the documentary film about L.A. punk The Decline of Western Civilization, and their incendiary live performances, the group's stature was assured in the budding hardcore community.
Their second LP, 1982's Wild in the Streets, continued the intensity while injecting a humorous slant into the music by covering '60s pop hits "Just Like Me"/"Put a Little Love in Your Heart," applied with their slamdancing aggression. The joke was expanded on Golden Shower of Hits, their third album, released in 1983. The second time around they tackled "Along Comes Mary," "Afternoon Delight," "Having My Baby," and "Love Will Keep Us Together." Golden Shower also marked the incorporation of a few longer songs that hovered around the three-minute mark, including "Under the Gun," "High Price on Our Heads," and "Rats of Reality." At this point the band took a two-year break, which found Hetson joining the newly formed Bad Religion, taking on guitar duties for both bands well into the next decade. Read more @All Music.com (Click Here)
Ethel Cain
"The Freezer Bride Tour"
@White Oak
Music Hall
Upstairs
Saturday 9/3/2022
Doors Open 8:00PM
(From all Music.com-Marcy Donelson) Ethel Cain's lilting voice and intimate adult alternative songs navigate melancholy moods and dreamy, reverb-drenched atmospheres. After using other aliases as a teen, she emerged as Ethel Cain with a series of EPs in the late 2010s and early 2020s before presenting her full-length debut, Preacher's Daughter, in 2022.
Ethel Cain - American Teenager
Born in Tallahassee to a church deacon and his wife, Cain was home schooled throughout her formative years in northern Florida and sang in the church choir from a young age. Soon after discovering the music of Florence + the Machine, Cain wrote her first album's worth of material on a Casio keyboard around the age of 15. Read more @ All Music.com (Click Here)
Music Among Friends
Mercury Chamber Orchestra
@Miller Outdoor Theatre
Saturday 9/3/2022 8:00 PM
All performances at Miller Outdoor Theatre
are FREE!

There's something magical that happens when musicians gather to perform for the fun of it. You can experience that same magic as Mercury perform some of our favorites including showpieces by Vivaldi, Elgar, Fritz Kreisler, George Gershwin and more.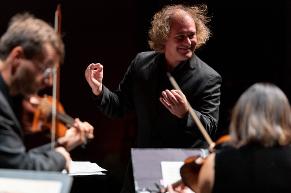 Mercury Chamber Orchestra, founded in 2000, has a mission to bring music to live and to people across Houston and beyond. Mercury continues to receive critical and audience acclaim for innovative and welcoming performances, while also impacting the lives of young Houstonians through award-winning music education programs
Miller Outdoor Theatre
Hermann Park
6000 Hermann Park Dr
Houston, TX 77030
Directions click here
(832) 487-7102
[Disclaimer]
Houston's Weekend Planning Guide participates in various affiliate marketing programs, which means, we receive paid commissions on purchases made through our links to retailer sites. Our editorial content is not influenced by any commissions we receive.
Twelve Years Driven
@Scout Bar
Saturday 9/3/2022 8:30 PM
Doors Open 8:00 PM
This weekend its Twelve Years Driven at Scout Bar with Born From Ruins, Affinity Falls, Lucid Illusions.
(From Reverbnation.com) This rock/metal juggernaut - vocalist Robert Rice, guitarists Larry Gilstrap and Adam Simmons, bassist Kris Wood, and drummer Martin Eck – not only know how to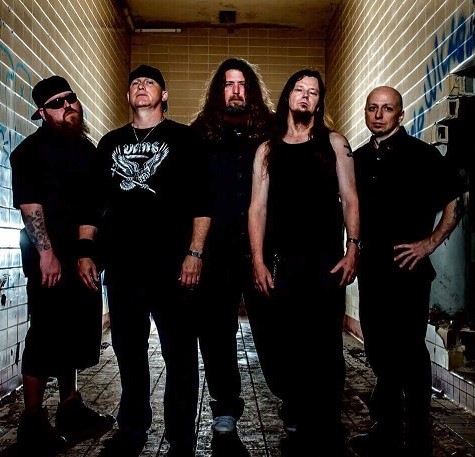 deliver the goods, but have the track record to prove it. With the band's debut EP in 2012 and subsequent releases in 2013 and 2015, the band has continued to deliver the aggressive tracks that has gained them a rabid fan base from the start. With an unwavering "do it yourself" work ethic that has proven to be second to none, they have risen to the top and stayed there as others have come and gone.
Twelve Years Driven has recently shared the stage with national and regional recording artists such as P.O.D., Mushroomhead, Puddle Of Mudd, Prong, Filter, Drowning Pool, Saliva, American Head Charge, Motograter, 40 Below Summer, Parabelle, Straight Line Stitch, and Red Line Chemistry…been featured on the Texas Buzz on 94.5 The Buzz in Houston, the Homebrew Show on Rock 103.9 in Bryan/College Station…and is currently in rotation on over 175 internet radio stations. They've been featured in Houston Press, Metal Onslaught Magazine (formerly Dead Dave's Radio Magazine), Rivethead Magazine, No Cover Magazine Houston, GSPTV, Rock Underground TV, Gig Zealot, GoHotShark.com, Cat's Litter Box, My Indie Music Blog, Maria Savva's Blog Spot, The Ultimate Jamz Indie Blog Spot, and the Indie Spotlight.
Twelve Years Driven released their highly anticipated fourth EP entitled "War" on May 6th, 2017. Recorded by Brad Lambert at Psychonaut Studios in Houston, TX...mixed by Dave Fortman at Fortman Production Studios in Mandeville, LA...and master by Ted Jensen at Sterling Sound, NYC...It's guaranteed to be their heaviest and most aggressive offering to date while maintaining that signature TYD sound that has helped differentiate them from the rest!
. . . more @Reverbnation.com (Click Here)
Scout Bar
in Marinagate
18307 Egret Bay Blvd.
Houston, TX
Directions
(281) 335-0002
The Art Museum of Texas
@Sugraland Town Square
Established in 2020, Art Museum TX is a not-for-profit institution in Fort Bend County,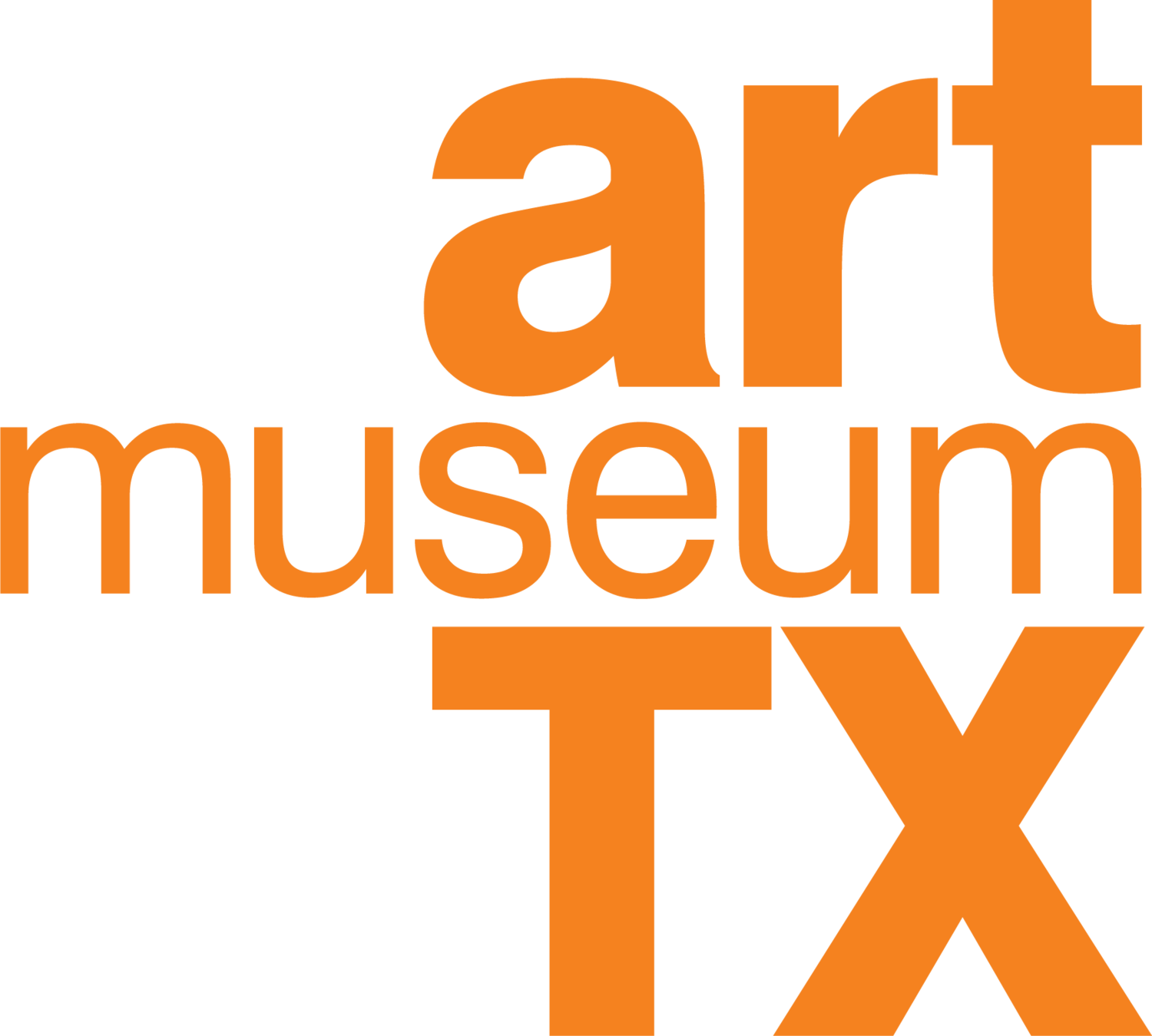 Texas, dedicated to presenting the region's contemporary art to the public. Art Museum TX provides an interchange for visual arts of the present and recent past, presents new directions in art, strives to engage the public, and encourages a greater understanding of contemporary art through education programs.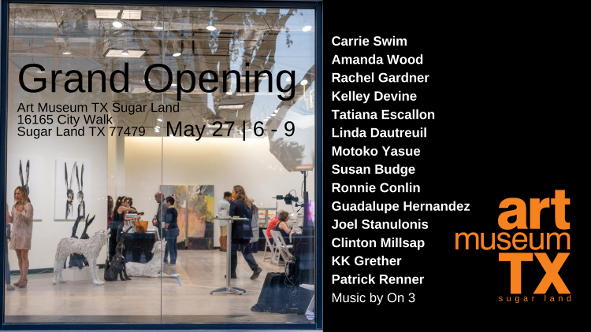 Art Museum TX is a museum dedicated to reaching our Fort Bend area population from one end of the region to the other, reaching throughout the surrounding areas and growing a wider audience. Art Museum TX is introducing art to so many. We bring art to YOU by opening our art space where YOU already frequent! We are in THE NEIGHBORHOOD!
Art Museum TX
16165 CITY WALK
SUGAR LAND TX 77479
Directions
Admission Free
Suggested Donation $5.00
Houston's Online Weekend Entertainment Guide
Looking for that Saturday weekend event and can't find it
try our custom "Google Search"