Houston's Online Weekend Entertainment Guide
Our Weekend Entertainment Picks for Weekend Saturdays
Saturday, September 9th, 2017

MattyB
@The Ballroom
Warehouse Live
Saturday, August 26, 2017 8:00 PM
MattyB (Matthew Barrett) hails from Western Australia and became a member of Perth's Syllabolix Crew. In the 1990s his bio reades he was a professional surfer, MattyB began rapping seriously when Syllabolix formed around 1999. He recalled, "I used to just freestyle at parties, take the piss out of people. My mates would tell me I should go rap, since I was about 17."

Formerly signed to Obese Records, he released music on his own label,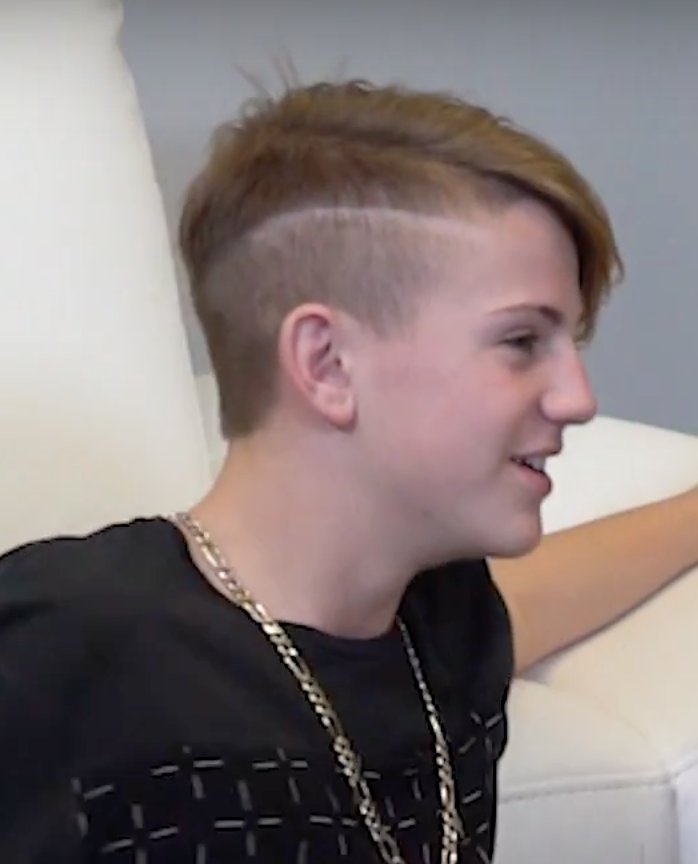 B-Style Entertainment, in 2006. Barrett's first track to be released was "Courageous", appearing on the Culture of Kings compilation in 2000. It was co-written by Barrett with fellow Syllabolix Crew mate, Scott Griffiths (a.k.a. Optamus).

In 2001 he performed at the Margaret River Masters Concert. The following year he performed at the Big Day Out concerts. He followed up in 2002 with his debut album, The Courageous LP. The album was co-produced by Griffiths and Darren Reutens (a.k.a. Dazastah) of Syllabolix.

Mandy Nolan of Byron Shire Echo felt The Courageous LP was "a must listen release for people who love music coming from the luckiest country in the world; Australia." Beat Magazine's Carlisle Rogers described listening to it as "akin to digging Australia's homegrown version of grime. After all, hip hop's very roots lie in that soil composed of just talking about everyday life, unfiltered, unadulterated." An album track, "Fridays (I Love 'Em)", also appears on Triple J's 2005 album, Super Request—Dog's Breakfast, which is a compilation album of frequently requested songs from that station's Super Request program. "Fridays" was written by Reutens.



Barrett has described his song writing style, like this, "I used to, when I first started, write rhymes all over the place on bits of paper and then try to match it up with beats later. Now, what I do is get beats from Syllabolix and I listen to the beats first for a few months and I work out the feel of the beats. At the same time I'm dreaming up song titles and subject matter, and things I want to talk about. I match them all up and I start writing over the beat."


MattyB
The Ballroom
Warehouse Live
813 St Emanuel St. Houston, TX
Directions
Saturday 8/26/2017 8:00 PM
view tickets
Catapult
Dance Meets Design
@Hobby Center
Friday, August 25, 2017
7:30PM
Saturday, August 26, 2017
7:00 PM
NobleMotion Dance is excited to announce that the organization received an Artistic Innovations grant from the Mid-America Arts Alliance for its upcoming production of Catapult at The Hobby Center August 25 & 26, 2017. This regional grant is supported by the National Endowment for the Arts and the Wingate Charitable Foundation. M-AAA's "esteemed" Artistic Innovations grants were awarded to 21 projects in five states. NobleMotion is proud to be one of the organizations selected to represent this region in "the creation of groundbreaking new artistic work."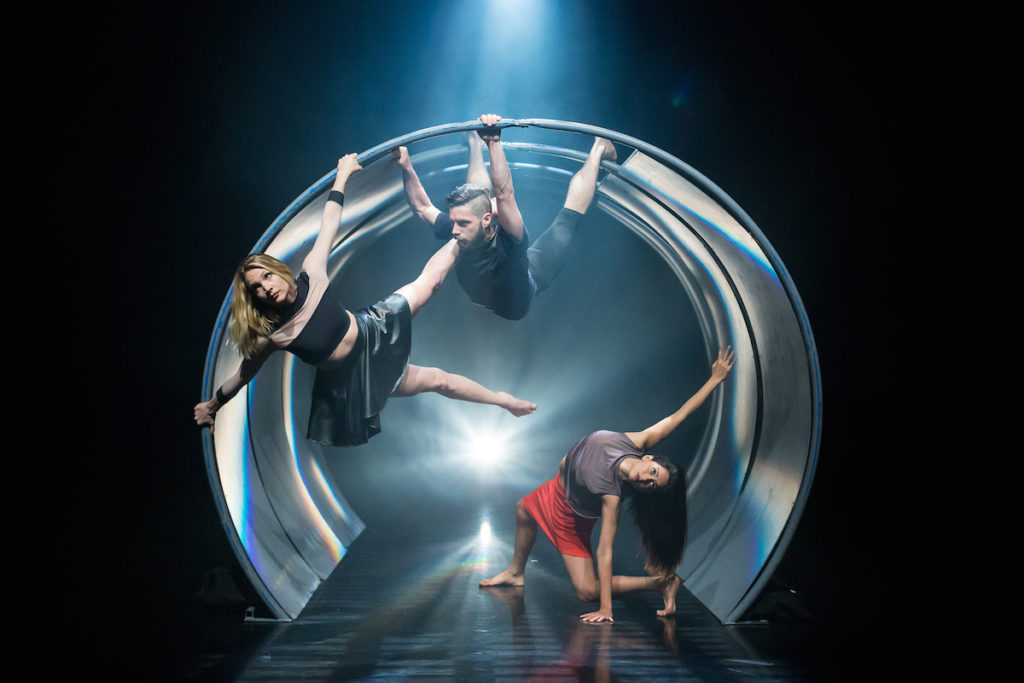 Catapult combines the ingenuity, calculation, and craftsmanship of industrial design professionals with contemporary dance to showcase the exciting possibilities of integrating tailor-made interactive structures in performance.
We are so grateful for the support. I hope everyone will come and see this one-of-a-kind performance,"
says Artistic Director
Dionne Noble.

As part of the programming for the Artistic Innovation grant, NMD will conduct the Structure: Dance Meets Design class series where professional designers and choreographers will work with 9-17 year olds in the construction of their own movement and structural designs.
"M-AAA has given us a really wonderful opportunity to deepen our investigation and scope of the project. We are so grateful for the support. I hope everyone will come and see this one-of-a-kind performance,"says Artistic Director Dionne Noble.
Catapult
Dance Meets Design
Hobby Center
Zilkha Hall
800 Bagby St.
Houston, TX
Directions
Friday 8/25/2017
7:30 PM
Saturday 8/26/2017
7:30 PM
view tickets
Saturday, September 2nd, 2017
8:00 PM
Buddy Guy makes his way to Houston's HOB this weekend.
Guy has been ranked 30th in Rolling Stone magazine's "100 Greatest Guitarists of All Time". Gusy's song "Stone Crazy" was ranked 78th in the Rolling Stone list of the "100 Greatest Guitar Songs of All Time". Clapton once described him as "the best guitar player alive".
While Guy's music is often labelled Chicago blues, his style is unique and separate. His music can vary from the most traditional, deepest blues to a creative, unpredictable and radical gumbo of the blues, avant rock, soul and free jazz that changes with each performance.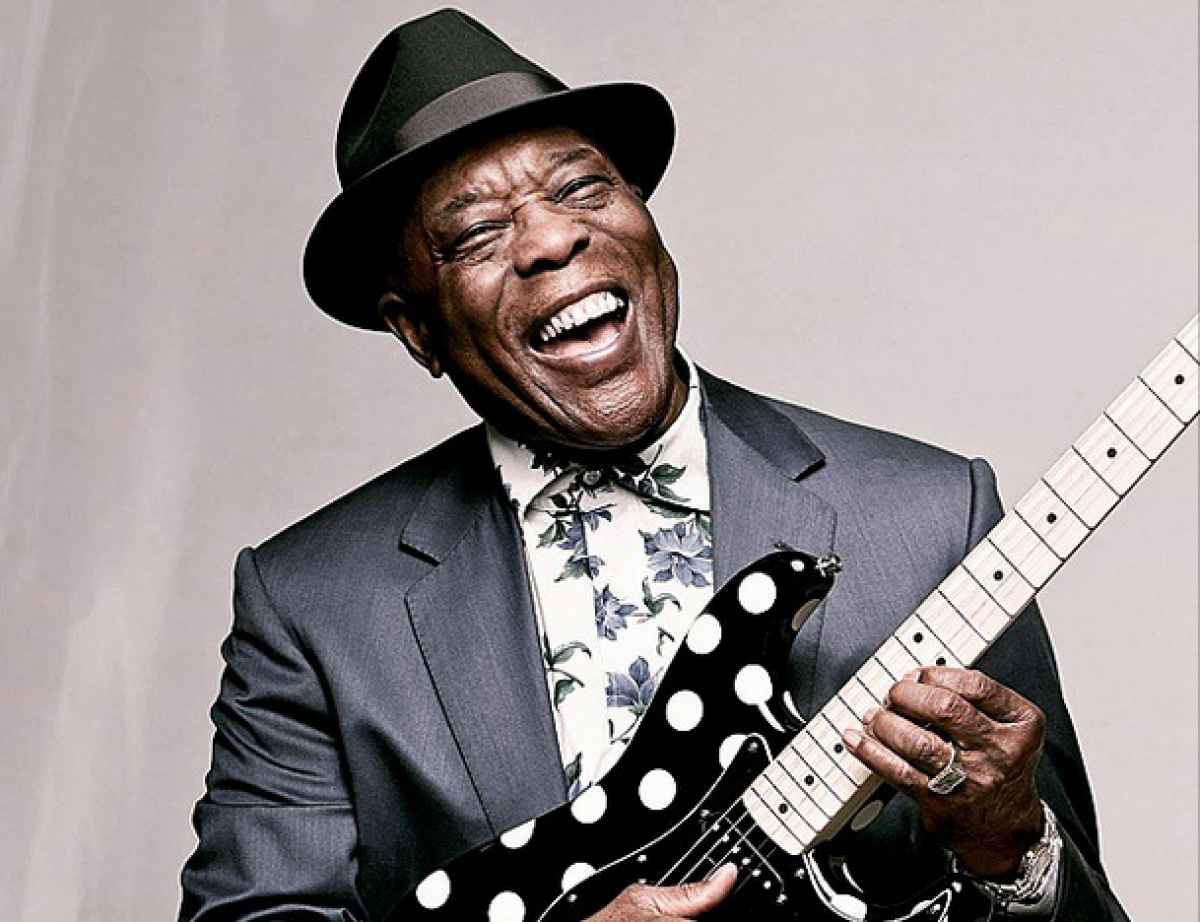 For almost 50 years, Guy has performed flamboyant live concerts of energetic blues and blues rock, predating the 1960s blues rockers. As a musician, he had a fundamental impact on the blues and on rock and roll, influencing a new generation of artists.
Guy's guitar techniques also contributed greatly to rock and roll. His guitar playing is loud and aggressive, uses pioneering distortion and feedback techniques, employs long solos, has shifts in volume and texture, and is driven by emotion and impulse. These characteristics were eagerly learned and applied by the new wave of 1960s British artists and later became basic attributes of blues-rock music and its offspring, hard rock and heavy metal music. Jeff Beck realized in the early 1960s that "I didn't know a Strat could sound like that—until I heard Buddy's tracks on the Blues From Big Bill's Copa Cabana album" (a reissue of the album 1963 Folk Festival of the Blues) and that "It was the total manic abandon in Buddy's solos. They broke all boundaries. I just thought, this is more like it! Also, his solos weren't restricted to a three-minute pop format; they were long and really developed."
Buddy Guy
HOB Houston
GreenStreet
1204 Caroline St.
Houston, TX
Directions
Saturday
9/2/2017 8:00 PM
view tickets
Alfred Hitchcock's The 39 Steps
@Alley Theatre
Hubbard Stage

Now playing through September 2nd, 2017

This narrative of "Alfred Hitchcock's The 39 Steps",
from Alley Theatre.org
ExxonMobil's Summer Chills returns in July with the comedy thriller Alfred Hitchcock's The 39 Steps. Packed with nonstop laughs and over 150 eccentric characters (played by four actors) the play is about a man with an ordinary life who meets a woman with a strong accent who says she's a spy. When he takes her home, she is murdered. Soon, a mysterious organization called "The 39 Steps" is hot on the man's trail in a nationwide manhunt that climaxes in a death-defying finale. A riotous blend of virtuoso performances and wildly inventive stagecraft, The 39 Steps amounts to an unforgettable evening of pure pleasure. Mark Shanahan returns to the Alley to direct The 39 Steps.

"What ARE the Thirty-Nine Steps?", cries Richard Hannay as the final reel of Alfred Hitchcock's early masterpiece unspools.
The question is more loaded than Hannay might realize.Hitchcock's film, on which Patrick Barlow's play is based, was released to
great acclaim in 1935 and would cement his reputation as one of Britain's finest filmmakers. Many of the director's favorite themes for Hitchcock aficionados can be found in this witty, suspenseful and often racy romantic spy-thriller.

In The 39 Steps, Hitchcock throws into his cauldron of storytelling a severe mistrust of authority, a hero wrongly accused of murder, a wild journey through dangerous landscapes, a generous helping of wry humor, an examination of the battle between the sexes and, of course, a beautiful Hitchcock Blonde. All are signature ideas Hitchcock would return to again
and again, notably in Young and Innocent, The Man Who Knew Too Much, Saboteur, North By Northwestand Frenzy, which owe more than their fair share to the plot machinations of The 39 Steps.

Along with screenwriter Charles Bennett, Hitchcock would reinventThe 39 Steps from the ground floor up, adding such memorable characters as music hall performer Mr. Memory and the mysterious and alluring Annabella Schmidt. Most important, Hitchcock and Bennett would add a love interest for Hannay. As played by Madeleine Carroll, Pamela proves to be a perfect foil for Robert Donat's dashing Hannay. Hitchcock and Bennett knew that death defying escapes and sophisticated villains were important to their film, but it is safe to say that the movie is less concerned with the politics of war than it is with Hannay and Pamela's budding romance. Though Pamela calls Hannay "horrible and heartless," and Hannay is frustrated by this "buttoned headed little idiot," it is clear from their first stolen kiss on a train what Hitchcock has in mind for them. Of course, saving England is merely a happy by-product of falling in love! Based on a 1914 novel by John Buchan, Hitchcock's picture is markedly different than its source material. Hitchcock, an avid reader, had maintained that Buchan had "always been an influence" and admired his fiction greatly. The director recalled reading the book as a young man and determining that if "I ever became a filmmaker, I would make a picture of it.
Looking for that Saturday weekend event and can't find it
try our custom "Google Search"