Shell Houston Open
@Golf Club of Houston
World No. 9 Rickie Fowler, No. 13 Justin Rose, major championship winner Jason Dufner and Chris Wood via sponsor exemption are among the latest players added to the 2017 Shell Houston Open field, announced Tournament Director Steve Timms.

Rickie Fowler, ranked No. 9 in the world, is off to a strong start to the 2016-2017 season with his recent win at the 2017 Honda Classic. Fowler has four PGA TOUR victories and three international victories and is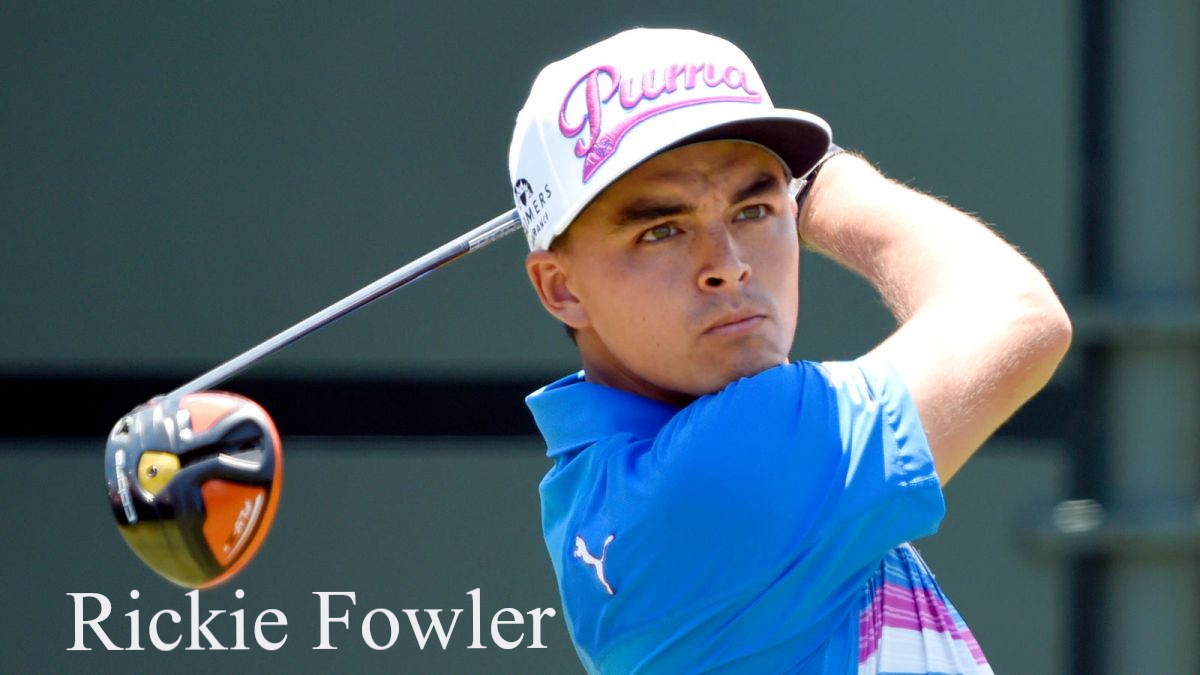 making his fourth consecutive start at the Shell Houston Open. No. 13 Justin Rose, major championship winner and gold medalist winner at the Rio 2016 Olympic Games, is joining the field with major championship winner Jason Dufner. Chris Wood, No. 55 in the World Golf Rankings, will compete on a sponsor exemption. Wood recorded the biggest of his three European Tour titles at the 2016 BMW PGA Championship.

The addition of Rose and Dufner brings the total of major championship winners to 14 in the SHO field. That group cumulatively won 26 majors,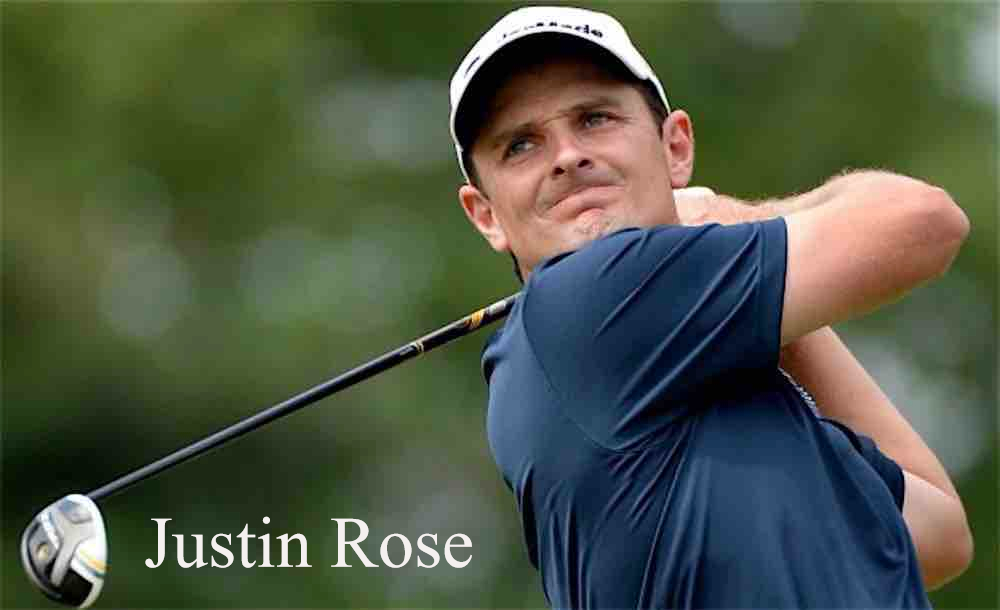 including five Masters, nine U.S. Opens, five PGA Championships. Earlier this week, world No. 1 Dustin Johnson and No. 6 Jordan Spieth were added to the Shell Houston Open player field. The 2017 SHO field now has four of the top 10 players in the world scheduled to compete.

The 2017 Shell Houston Open will be played the week of March 27-April 2 at the Golf Club of Houston Tournament Course. Players have until March 24 (Friday before tournament week) to commit. They may also withdraw on or before that date with no penalty.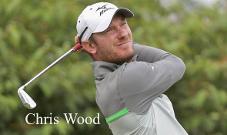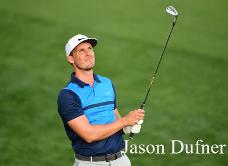 Since 1974 the Houston Golf Association (HGA) has generated more than $64 million dollars for local charity. When the Shell Oil Company became title sponsor in 1992, more than $60 million of that total was raised through the Shell Houston Open and put to work in the community through HGA's charitable programs.Firsttee-CJ-001

Programming through The First Tee of Greater Houston heads that list. The Greater Houston chapter, which boasts the largest participant outreach of any of the 180 chapters in The First Tee's worldwide network, operates an in-school program, now in more than 28 school districts nearly 455 schools, where students are taught life lessons, the Nine Core Values, and Nine Healthy Habits through the game of golf. Through the use of the chapter's seven green grass facilities spread throughout the area, plus the other outreach initiatives, the programming is now reaching more than 300,000 young people annually.

The HGA Academic Scholarship Program has generated more than $1.1 million in college scholarships and the HGA Junior Golf program leads the market in cultivating young golfers, giving them the right foundation for future success in the sport.

Net proceeds from the Shell Houston Open also support several other core charities that provide critical programs and resources to young people and their families. Chinquapin Preparatory School (which joined Houston's PGA TOUR family in 1979), Cenikor Foundation, Inc. (1996), and Project Joy and Hope (2014) are the tournament's ongoing beneficiaries and provide volunteers during tournament week.
Shell Houston Open
Offers More Fan Enhancements
With the 2017 Shell Houston Open just weeks away, spectators to the tournament can expect both returning and new destinations to dine, drink, play and watch around the course. From family-oriented spots to health screenings, there's something for every age and interest.

"This year we wanted to ensure we gave our fans the activities they have come to love while still making new changes year over year," said Steve Timms, tournament director of the Shell Houston Open. "We appreciate our loyal partners who help provide interesting and unique activations for fans to engage with throughout Shell Houston Open week."

Spectators can look forward to the following additions for 2017:

Shell Houston Open 9-Hole Social Media Challenge: Patrons can participate in a fun social media challenge by completing a scorecard of different social media activations, like selfies, twitter questions and other fun photo opportunities located around holes 18, 17 and 16. Completed and returned scorecards result in free prizes Thursday through Sunday.

Lexus Lot: The first 100 Lexus drivers that arrive each day with a Lot 9 parking pass will have the option to be upgraded to preferred, closer parking in the new Lexus Lot.

MD Anderson Cancer Center Free Skin Cancer Screenings: Dermatologists from The University of Texas MD Anderson Cancer Center will provide free skin cancer screenings on Saturday, April 1 between noon and 4 p.m. at the Strike Through Cancer Pavilion. MD Anderson's prevention specialists will also be onsite to answer cancer prevention-related questions. Appointments are not necessary for either service.

Regions Bank Greenskeeper Venue: Now presented by Regions Bank, the Greenskeeper located on No. 17 green features an open-air skybox. Food and beverages are included with ticket purchase.

Monday Pro-Am presented by Houston Methodist: Houston Methodist is now the official healthcare provider of the Shell Houston Open and the presenting sponsor of the Monday Pro-Am, taking place on March 27.

PGA TOUR Superstore Volunteer Package Pickup: Volunteers for the 2017 tournament have an option to pick up their official volunteer package at The Woodlands location of the PGA TOUR Superstore on Saturday, March 11.

Academy Sports + Outdoors Hole-in-One Challenge: Open throughout the tournament, fans are welcome to attempt a 50-yard chip shot for exciting prizes on The First Tee® of Greater Houston short course.

Ace Hardware Helpful Hub: Ace Hardware rewards members will have access to premium seating along the driving range. Representatives from Ace will be onsite to register new members.

HEB Family Fun Zone: This family-friendly area offers kid-oriented activities and crafts, and includes a golf-ball drop to snap a cool boomerang photo for social and a Frisbee golf activity.

HEB Autograph Zone: Located by the scoring tent behind the No. 18 green, young fans will have a place to get up close to golfers for autographs as they complete their rounds.

Hendrick's Party Deck at 16: Get close to the action and excitement on 16. Guest will enjoy a cash bar, tables, and excellent views. Presented by William Grants & Sons, the deck is attached to public grandstands that offer additional seating options on the course's famous par 3 hole.

Craft Beer Corner: Located by the No. 17 green, visitors can enjoy a wide selection of local Houston beers.

Shiner Bock Military Outpost: Open to all current, active and retired military and their dependents, the Military Outpost is located between the No. 15 green and No. 16 tee box. Guests will enjoy complimentary food and beverage options in this shaded venue. Members of the military can take advantage of complimentary tickets to the Shell Houston Open.

The 2017 Shell Houston Open will be played March 30 – April 2 at Golf Club of Houston.
Shell Houston Open
Golf Club of Houston
5860 Wilson Rd.
Humble, TX
Directions
Admission to
Club 8:00 AM
view tickets