Houston's Online Weekend Planning Entertainment Guide
Our Weekend Entertainment Picks for WeekendSundays
JMBLYA Houston
Sam Houston Race Park

Jmblya will return to The Bayou City this May 6th, weekend with Cardi B and Miqos as performing artists.
The Texas based Hip-Hop festival's last in Houston was back in 2013.
Back in February the festival announced part of its lineup. It included rappers Playboi Carti, Trippie Redd, Ski Mask The Slump God, Cozz, Killy and Jack Harlow. Locals Bun B, Trae Tha Truth and DJ Mr. Rogers will be "special guests."
A pregnant Cardi B will perform with partner Offset. It was Cardi B—the first woman rapper to land a No. 1 hit on Billboard's 100 since Lauryn Hill. Cardi B's fiancé and occasional collaborator, Offset, will join her in Texas as one-third of Atlanta trap trio Migos, whose Culture II hit Billboard's 200 album chart's No. 1 spot in February.
The "HOT T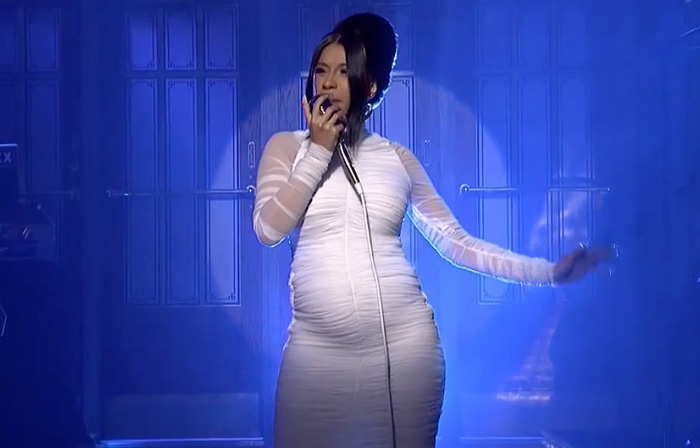 OPIC" talk about Cardi B is her facincaiton with FDR, yeah that FDR - Franklin Delano Roosevelt, "He helped us get over the Depression, all while he was in a wheelchair. Like, this man was suffering from polio at the time of his presidency, and yet all he was worried about was trying to make America great — make America great again for real," she told GQ of the United States' 32nd president, who was partially paralyzed.
JMBLYA Houston
Sam Houston Race Park
7575 North Sam Houston Pkwy W.
Houston, TX
Directions
Sunday 5/6/2018 1:00 PM
view tickets
"He's the real 'Make America Great Again,' because if it wasn't for him, old people wouldn't even get Social Security," she said.
It was Wednesday, April 18th, 2018, she broke Beyonce's record for the most simultaneous Billboard US Hot 100 entries by a female, with 13 songs on the chart to Beyonce's high of 12.

AllMusic editor David Jeffries called Cardi B "a raw and aggressive rapper in the style of Lil' Kim and Foxy Brown." Stereogum called her voice "a full-bodied New Yawk nasal bleat, the sort of thing that you've heard if someone has ever told you that you stupid for taking too long at swiping your MetroCard." They continued to call her voice "an unabashedly loud and sexual fuck-you New York honk—that translates perfectly to rap." In a 2017 Complex article about her, the editor wrote "unapologetic does not begin to describe the totally unfiltered and sheer Cardi B-ness of Cardi B's personality. She's a hood chick who's not afraid to be hood no matter the setting. Cardi B is Cardi B 24/7, 365, this is why she resonates with people, and that same energy comes out in her music."
Tickets provided by Ticket liquidators.com
Looking for that Sunday weekend event and can't find it try our custom "Google Search"