Mannheim Steamroller Christmas
@Smart Financial Centre
Sunday 12/30/2018 7:30 PM

It was Louis F."Chip" Davis the mastermind behind Mannheim Steamroller and he has been doing it for the past 40-years.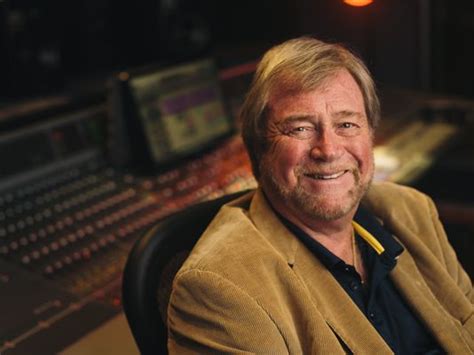 The name "Mannheim Steamroller" comes from an 18th-century German musical technique, Mannheim roller (German: Mannheimer Walze), a crescendo passage having a rising melodic line over an ostinato bass line, popularized by the Mannheim school of composition. Before the fame of Steamroller, Davis had been best known for collaborating with his friend Bill Fries on the songs of the country music character "C. W. McCall" (of "Convoy" fame). Even before the height of McCall's popularity, Davis produced an unusual album of classical music performed entirely by Davis and musical collaborator and keyboardist Jackson Berkey, using electric bass (played by Eric Hansen) and synthesizers.
Davis founded Mannheim Steamroller in 1974 to showcase his interest in fusing modern popular and classical techniques. The first album, Fresh Aire, was completed shortly after. It was turned down by major record labels so Davis founded American Gramaphone to release it. American Gramaphone has been the label for all subsequent Mannheim Steamroller releases. Eight Fresh Aire albums were released, concluding with Fresh Aire 8 in 2000.
Mannheim Steamroller
is best known for its
neoclassical new-age music . . .


Mannheim Steamroller released Mannheim Steamroller Christmas in 1984; Davis is credited with revolutionizing the "traditional" sounds of Christmas. The group's subsequent Christmas music albums have sold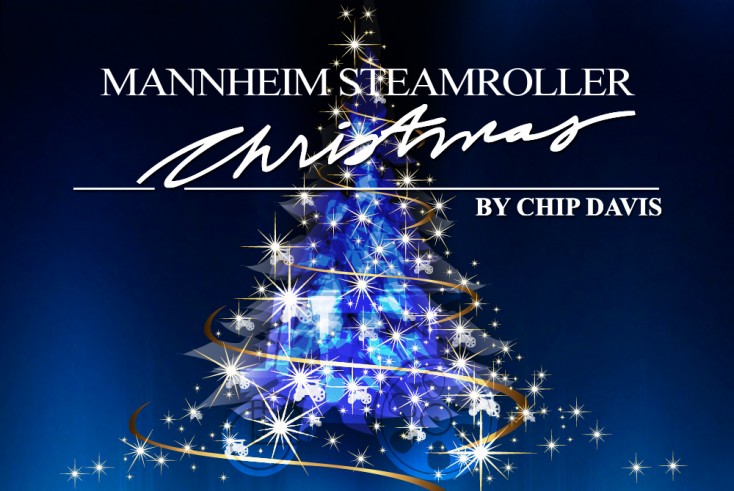 tens of millions of copies and become among the most popular recordings in that genre. His annual Mannheim Steamroller Christmas concert tour, utilizing two cover bands which tour simultaneously, has continued for over 25 years across the US. Davis was awarded his 19th Gold Record in 2010. The Recording Industry Association of America has also awarded Davis four Multi-Platinum and eight Platinum records.
Mannheim Steamroller Christmas
Smart Financial Centre
18111 Lexington Blvd. Sugar Land, TX
Directions
Saturday 12/30/2018 7:30 PM
view tickets
As of November 2014, Mannheim Steamroller Christmas was the seventh best-selling Christmas/holiday album in the U.S. during the Nielsen SoundScan era of music sales tracking (Marc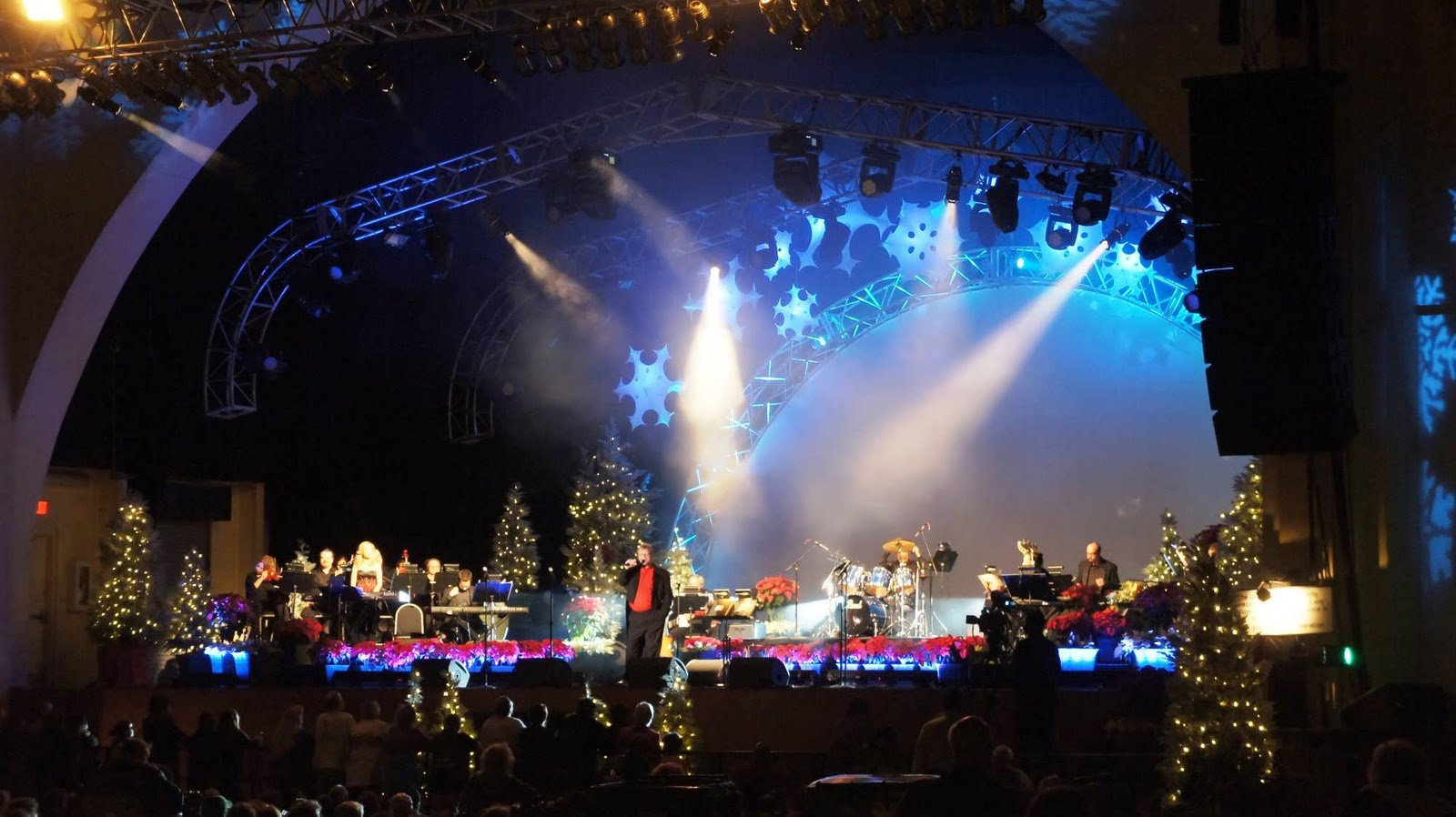 h 1991 – present), having sold a total of 3,500,000 copies during that period according to SoundScan
Mannheim Steamroller is best known for its neoclassical new-age music founded by Chip Davis that is known primarily for its Fresh Aire series of albums, which blend classical music with elements of new age and rock, and for its modern recordings of Christmas music. The group has sold 28 million albums in the U.S. alone.
Los Skarnales
with The Modern Don Juans
The Heights Theatre
Sunday 12/30/2018 8:00 PM

With over 20 years in the Texas music scene, Los Skarnales was started in 1994. The band rose out of the ashes of local punk rock band Desorden with help from original members Felipe Galvan and Jose Rodriguez. Always true to roots music in all forms, Skarnales performs a mixture of ska, reggae, rockabilly, cumbia, and danzones, all with a punk attitude. Never letting down at a live show, the band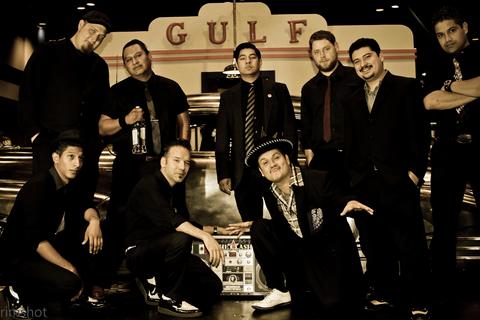 has performed extensively throughout the United States and Mexico and has shared the stage with such artists as Flaco Jimenez, Ozomatli, Los Fabulosos Cadillacs, the Aggrolites, Maldita Vecindad, the Slackers, the Specials, Fishbone, Agent Orange and many more.
By the mid 2000's, the band had released three full length releases: Vatos Rudos, Suavecito Style, and Pachuco Boogie Sound System and had been featured on numerous compilations and live recordings distributed throughout the U.S. and Mexico, including the song "Demasiado Tarde" in the 1999 movie, "Sexo, Pudor y Lagrimas".

In 2010, Los Skarnales released its Fourth studio album entitled "Dále Shine!" which was recorded in New Orleans. The Album retains the Ska/Reggae feel of previous works, but incorporates more Latin sounds for an energetic mesh that will most definitely keep the bodies moving.
Los Skarnales celebrated its 20th anniversary in 2014 with the release of "Vatos Rudos Forever", a collection of 34 songs spanning the band's beginnings to the current line-up, demonstrating the band's diverse sounds.
Recently, the band released a new EP entitled "Another Day, Another Borrachera" on Smelvis Records. Once again, the Vatos Rudos from Texas are at it again, mixing global roots music with their Chicano style showing off their Pachuco Boogie sounds.
The Modern Don Juans hail from Austin, Texas. The band consists of members of some of the best known and most celebrated US rockabilly bands to have emerged since the 50s. It's more than likely that you have seen Tony Estrada - vocals and guitar, Tjarko Jeen - guitar, Todd Wulfmeyer - bass and Bobby Trimble - drums on stage somewhere, sometime if you're into rockabilly at all. Their resumes include The Star Mountain Dreamers, Big Sandy and the Fly-Rite Trio, Ronnie Dawson, Marti Brom, The Bellfuries, The Modern Don Juans, The Dave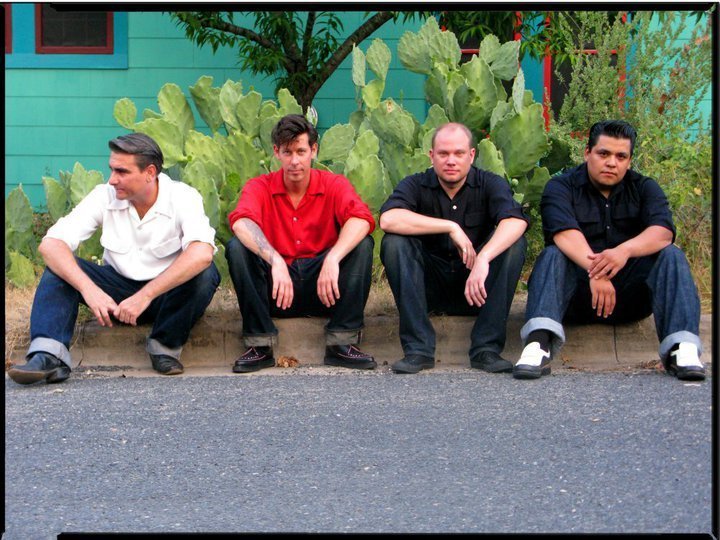 And Deke Combo, The Planet Rockers and Kim Lenz and that's just the rockabilly acts they're associated with. Individually but also often as a team the guys have backed up just about every original 50s artist that has reemerged on the scene and that versatility, flexibility and experience shows up in their music, sound and individual styles. The music is not just rockabilly or 50s Rock and roll. Being from Texas other influences like country, blues and swing can't help but sneak in. The band prides itself in mainly playing original material but doesn't shy away from playing a few well-chosen covers either. After their Spinout records debut album and accompanying 45 there are now plans for a second full length due out in the near future.
Los Skarnales
with The Modern Don Juans
The Heights Theatre
339 W 19th St. Houston, TX
Directions
Sunday 12/30/2018 8:00 PM
View Tickets
Since you are here...
Houston's Weekend Planning Guide is updated on a continuous bias for all in the Greater Houston Area. We haven't put up a paywall or asked anyone to log-in to see our content. We want to keep it that way. We accept advertising, but the revenue from that area is not enough to support us. If everyone who reads our weekend entertainment blog, who likes it and helps to support it, our future would be much more secure. For as little as $1 or more, you can support Houston's Weekend Planning Guide – and it only takes a minute. Thank you.
Budweiser Beermaster Tour
Budweiser Brewery Experience

The Houston brewery offers an immersive experience, perfect for visitors of all ages. From the advanced brewing technology to the history displays, you will gain a better understanding of the historical significance of one of America's oldest brewers.
Opened in 1966, the Houston Brewery has quickly become one of our "greenest" breweries. The brewery gets some of its energy from landfill gas that is piped in six miles from the nearby McCarty Landfill. On average, the brewery sources approximately 30 percent of its energy needs from alternative energy. The brewery's energy efficiency and conservation efforts also include an on-site bio-energy recovery system (BERS), where brewery wastewater can be recycled adding to our water conservation efforts.
Houston's Online Weekend Planning Entertainment Guide
Tickets provided by Ticket liquidators.com
Looking for that Sunday weekend event and can't find it try our custom "Google Search"