Sunday
December 4th, 2022

Weekend Sundays is updated continuously
Alexandra Kay
@HOB Houston
The Bronze Peacock
Sunday 11/3/2022
Doors Open 7:00PM
(From All Music.com-James Christopher Monger) Alexandra Kay spent the early part of her career rooted in the St. Louis R&B and hip-hop scene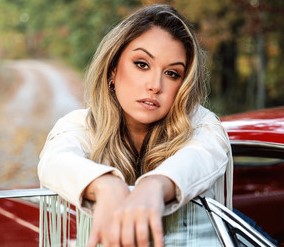 before transitioning to country in the late 2010s. With a voice and style that evoke Dolly Parton, Lee Ann Womack, and Alison Krauss, she released her debut EP, Dive Bar Dreamer, in 2021.
Alexandra Kay - Backroad Therapy
A native of Waterloo, Illinois, Kay (born Lexi Krekorian) began writing songs at the age of 15 and started doing voiceover work for commercials shortly afterward. She auditioned for the 2011 season of American Idol, and in 2013 she inked an independent record deal with Nettwork Entertainment, which released her debut single, "No More," the following year. In 2017 she tried out for The Voice but could not get Adam Levine, Blake Shelton, Jennifer Hudson, or Miley Cyrus to turn their chairs around. Disheartened but resolute, she started posting country covers on her social media page and quickly began amassing a significant number of streams and followers.
Read more @All Music.com (Click Here)
HOB Houston
in GreenStreet
1204 Caroline St.
Houston, TX
(888) 402-5837
Directions (Map)
Counterparts
"A Eulogy for Those
Still Here Tour"
@Warehouse Live
The Studio
Sunday 12/4/2022 7:00 PM
Doors Open 6:00 PM
(From All Music.com-Mark Deming) A fierce Canadian hardcore band with a relentless, technically precise attack, Counterparts emerged out of Hamilton, Ontario at end of the 2000s, though it wasn't until their fourth release, 2015's Tragedy Will Find Us, that they began to earn widespread success. In spite of a major lineup change, their 2017 release, You're Not You Anymore earned their highest chart placement yet, setting the table for their sixth album, Nothing Left to Love, two years later.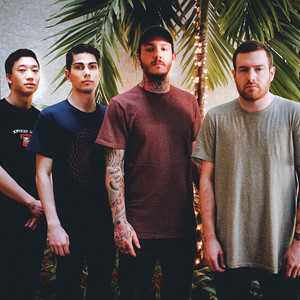 Originally known as Brigade, the group was formed in 2007 by vocalist Brendan Murphy, guitarists Jesse Doreen and Curtis Washik, bassist Eric Bazinet, and drummer Ryan Juntilla. The band was also briefly known as Sharia before adopting the name Counterparts, and they began playing extensively around Ontario.
In 2009, Washik left the group, with Alex Re stepping in as their new guitarist, and Counterparts set out on a demanding cross-Canadian tour. In 2009, Counterparts signed with the Canadian punk label Verona Records, which released the band's debut album, Prophets, in 2010. Also in 2010, Juntilla left Counterparts, with Chris Needham taking over on drums, and the band cut a split EP with Exalt. Following lots of road work in Canada and the United States, Counterparts struck a deal with the American independent label Victory Records in 2011, and began work on their second album. During the sessions, Needham left the band, and Juntilla returned to his spot behind the drum kit.
Read more @All Music.com (Click Here)
Warehouse Live
813 St Emanuel Street
Houston, TX 77003
Directions (Map)
(713) 225-5483
Houston's Online Weekend Planning Entertainment Guide
Looking for that Sunday weekend event and can't find it try our custom "Google Search"