Houston's Online Weekend Planning Entertainment Guide

Kinky Boots
@Jones Hall for the Performing Arts

Kinky Boots is based on the 2005 British film of the same name, which was in turn inspired by a 1999 episode of the BBC 2's documentary television series Trouble at the Top. It followed the true story of Steve Pateman, who was struggling t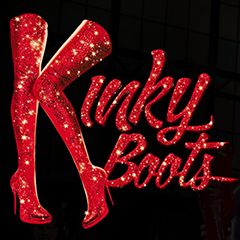 o save his family-run shoe factory from closure and decided to produce fetish footwear for men, under the brand name "Divine Footwear". Daryl Roth, a Tony Award-winning producer, saw the film at the 2006 Sundance Film Festival and fell in love with its "heart and soul". She felt that its themes resonated and thought that the story had potential as source material for a musical. Independently, Hal Luftig saw the film in London and agreed "that its heart and humanity (and bigger-than-life leading 'lady') would translate well to musical theatre." Within a year, Roth secured the rights to adapt the film to the stage and partnered with Luftig, a Tony and Olivier Award-winning producer.

By mid-2008, Roth and Luftig were in discussions with a potential director, Jerry Mitchell, but they still had not found writers. When Roth sent Mitchell the DVD of the film, he was enthusiastic about it. Roth and Luftig hired Mitchell to direct and Harvey Fierstein to write the book.

Mitchell knew that Fierstein and Cyndi Lauper were friends, and he thought they would make a good team to create the musical. Fierstein agreed and eventually approached Lauper to write the songs because he "saw in the adaptation an opportunity to work with someone with a big musical range, 'somebody who could write club music,' ... along with show tunes." Lauper joined the creative team in June 2010. Lauper's last project before Kinky Boots had been the album Memphis Blues, while Fierstein was working on Newsies when he began Kinky Boots. The work marked Lauper's debut as a musical theatre songwriter, although she had some theatrical experience, having performed on Broadway in the 2006 Roundabout Theatre Company production of The Threepenny Opera. Among Fierstein's prior experiences were works about drag queens: La Cage aux Folles and Torch Song Trilogy. Lauper has said that she identifies with drag queens.
Kinky Boots
Jones Hall for the Performing Arts
615 Louisiana St
Houston, TX
Directions
Friday 1/19/2018
through
Sunday 1/21/2018
view tickets
Joe Satriani, John Petrucci & Phil Collen
@Sarofim Hall
Hobby Center

Joe Sagtriani's G3 a few weeks ago kicked off in Seattle, Washington. This weekend its the Hobby Center.
This year's lineup includes G3 veteran John Petrucci of Dream Theater and first-timer, Phil Collen of Def Leppard.
Satriani is considered a highly technical guitarist, and has been referred to as a top guitar virtuoso. Satriani has mastered many performance techniques on electric guitar, including legato, two-handed tapping and arpeggio tapping, volume swells, harmonics and extreme whammy bar effects. During fast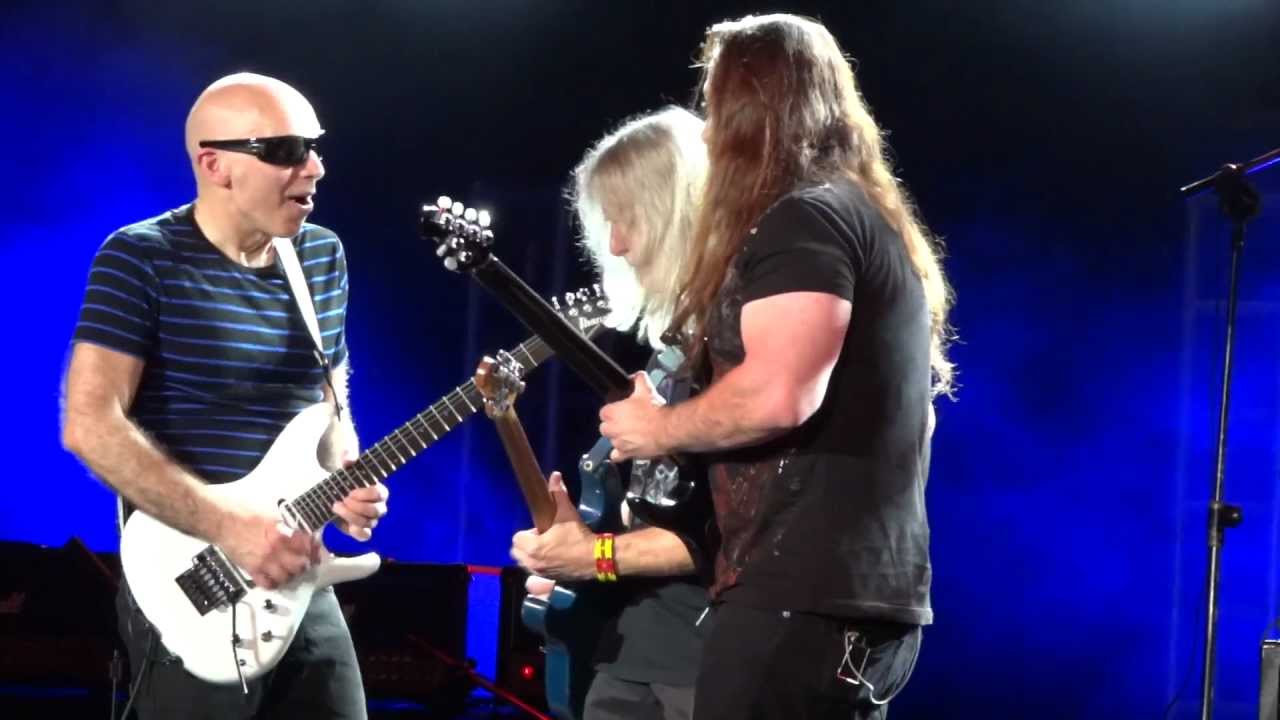 passages, Satriani favors a legato technique (achieved primarily through hammer-ons and pull-offs) that yields smooth and flowing runs. He is also adept at other speed-related techniques such as rapid alternate picking and sweep picking. Satriani was influenced by blues-rock guitar icons such as Jimi Hendrix, Brian May, Eric Clapton, Jimmy Page, Ritchie Blackmore and Jeff Beck, as well as jazz fusion guitarist Allan Holdsworth.

John Petrucci is known for his variety of guitar styles and skills. One of the most notable of these is his high-speed alternate picking which, as he himself claims, requires a "strong sense of synchronization between the two [playing] hands." John is notable for frequent use of the seven-string electric guitar, which he says he uses as a writing tool, taking advantage of the extended range for heavier riffing and to play extended range runs as part of a solo. Moreover, Petrucci often combines his metal shredding technique with a slower, emotive soloing style.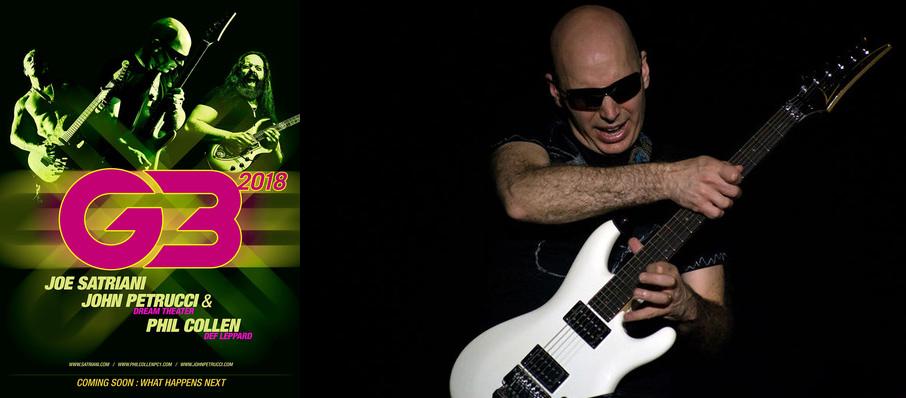 Phil Collen got his first guitar from his cousin David Pilley, who said Collen "used to just sit in his bedroom just playing it". Then, at the age of 16, Collen got his first guitar [a second "first guitar"] (a red Gibson SG), taught himself how to play, and left school to pursue a career in music. He then joined a line-up of early bands including Lucy, Tush, Dumb Blondes, and Girl. During his tenure with Girl, Collen's career began rising, spurred by the relative success of the albums Sheer Greed and Wasted Youth, which allowed Collen the opportunity to play at more significant venues.
Joe Satriani, John Petrucci & Phil Collen
Sarofim Hall
Hobby Center
800 Bagby St
Houston, TX
Directions
Sunday 1/28/2018 7:00 PM
view tickets
Tickets provided by Ticket liquidators.com
Looking for that Sunday weekend event and can't find it try our custom "Google Search"