Houston's Online Weekend Planning Entertainment Guide

Sunday, January 27th, 2018
Joe Satriani, John Petrucci & Phil Collen
@Sarofim Hall
Hobby Center

Joe Sagtriani's G3 a few weeks ago kicked off in Seattle, Washington. This weekend its the Hobby Center.
This year's lineup includes G3 veteran John Petrucci of Dream Theater and first-timer, Phil Collen of Def Leppard.
Satriani is considered a highly technical guitarist, and has been referred to as a top guitar virtuoso. Satriani has mastered many performance techniques on electric guitar, including legato, two-handed tapping and arpeggio tapping, volume swells, harmonics and extreme whammy bar effects. During fast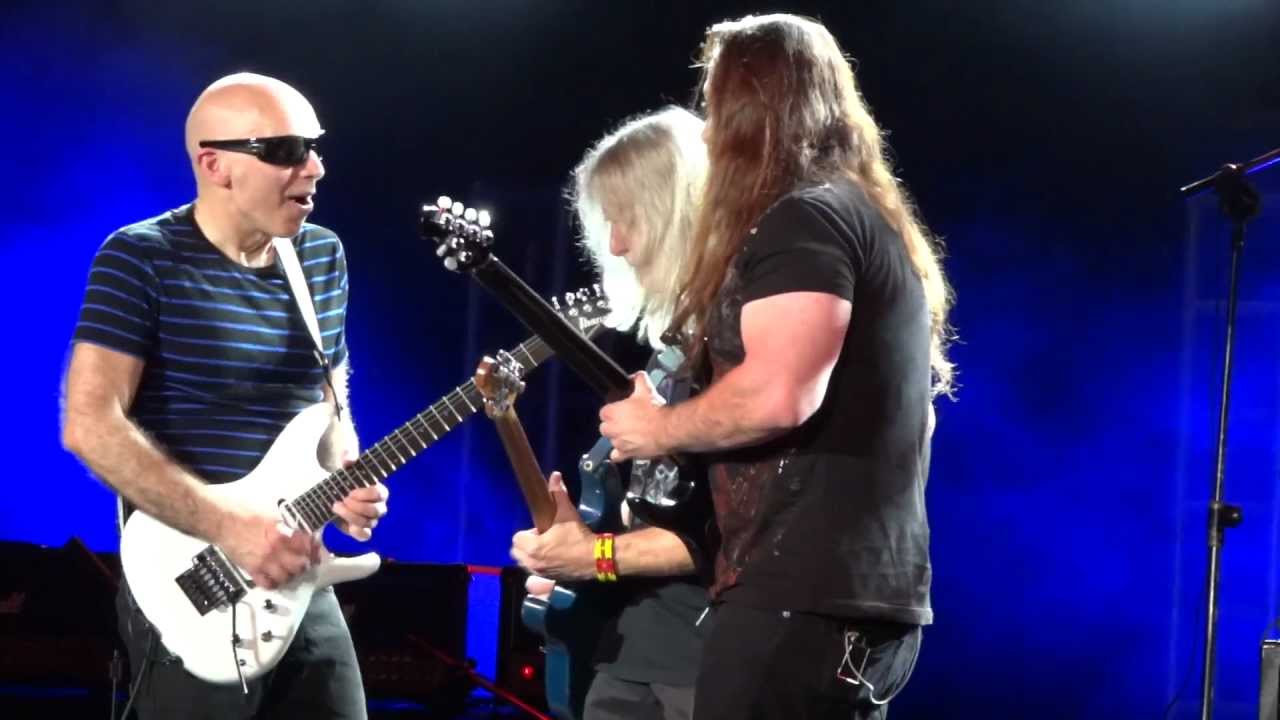 passages, Satriani favors a legato technique (achieved primarily through hammer-ons and pull-offs) that yields smooth and flowing runs. He is also adept at other speed-related techniques such as rapid alternate picking and sweep picking. Satriani was influenced by blues-rock guitar icons such as Jimi Hendrix, Brian May, Eric Clapton, Jimmy Page, Ritchie Blackmore and Jeff Beck, as well as jazz fusion guitarist Allan Holdsworth.

John Petrucci is known for his variety of guitar styles and skills. One of the most notable of these is his high-speed alternate picking which, as he himself claims, requires a "strong sense of synchronization between the two [playing] hands." John is notable for frequent use of the seven-string electric guitar, which he says he uses as a writing tool, taking advantage of the extended range for heavier riffing and to play extended range runs as part of a solo. Moreover, Petrucci often combines his metal shredding technique with a slower, emotive soloing style.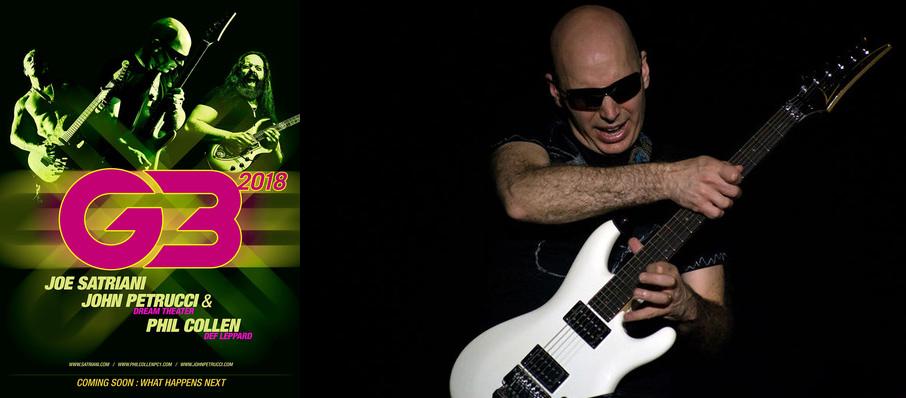 Phil Collen got his first guitar from his cousin David Pilley, who said Collen "used to just sit in his bedroom just playing it". Then, at the age of 16, Collen got his first guitar [a second "first guitar"] (a red Gibson SG), taught himself how to play, and left school to pursue a career in music. He then joined a line-up of early bands including Lucy, Tush, Dumb Blondes, and Girl. During his tenure with Girl, Collen's career began rising, spurred by the relative success of the albums Sheer Greed and Wasted Youth, which allowed Collen the opportunity to play at more significant venues.
Joe Satriani, John Petrucci & Phil Collen
Sarofim Hall
Hobby Center
800 Bagby St
Houston, TX
Directions
Sunday 1/28/2018 7:00 PM
view tickets

At Monster Jam shows, monster trucks face off in two different forms of competition - Racing and Freestyle. In the smaller shows they have a wheelie competition and / or a donut contest. The goal in the wheelie competition is to hit a ramp and get big air while remaining perpendicular to the ground.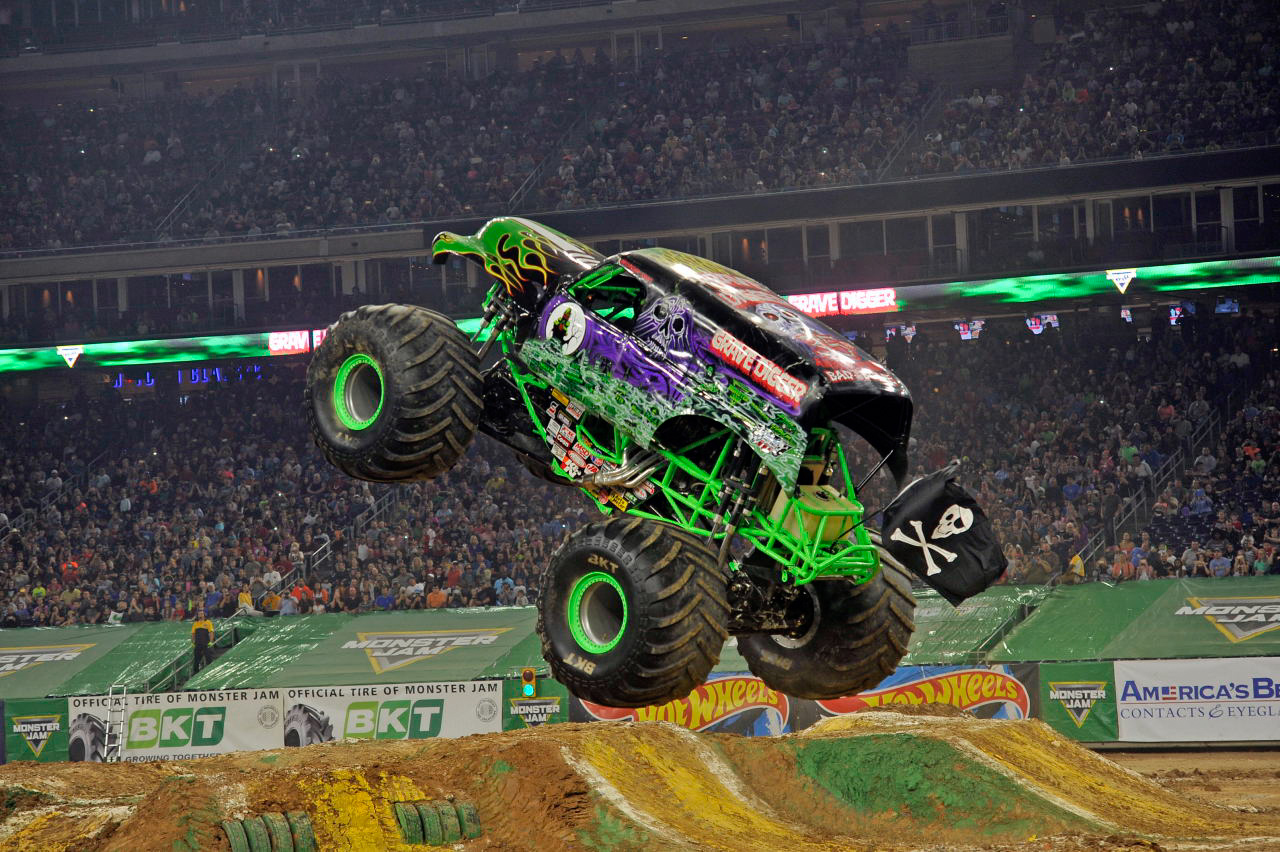 In the donut competition a driver tries to spin their truck until he/she gets dizzy, the truck can't go any more, or they think they have a high enough score to win. Side-by-side racing is traditional heads-up tournament racing, where the first truck to cross the finish line moves onto the next round until it is eliminated or wins the racing trophy by winning the Championship race.

The freestyle competition allows drivers two minutes on an open floor to show off their skills as they drive the trucks over cars, and doing stunts and tricks with their trucks. The freestyle winner is determined by 6 judges each giving a score out of 10. The high and the low scores are dropped that the fans gave. The max score is 40. There are two winners from both events, however if the same person that won racing that night also won freestyle that night then they get the biggest trophy, next to the world finals trophy, the Double Down trophy, named after the Double Down activities in Las Vegas at the Monster Jam World Finals.

The series is sanctioned under the umbrella of the United States Hot Rod Association (USHRA) and takes place primarily in the United States. Although individual event formats can vary greatly based on the "intermission" entertainment, the main attraction is always the racing and freestyle competitions by monster trucks.
Monster Jam shows are held throughout the whole year with more shows during the winter than the summer, and travel around the country in U.S. and Canada. Shows are also being held in other locations around the world, such as Canada, Europe, Australia, Mexico, Costa Rica, The Philippines, Saudi Arabia and recently Japan.

Featuring: Avenger driven by Jim Koehler, Big Kahuna driven by Shane England, El Toro Loco driven by Bryan Wright, Grave Digger driven by Adam Anderson, Great Clips Mohawk Warrior driven by Bryce Kenny, Ice Cream Man driven by Roy Pridgeon, Jester driven by Matt Pagliarulo, Max-D driven by Neil Elliott, Megalodon driven by Alex Blackwell, Monster Mutt Rottweiler driven by Brad Allen, Mutant driven by Todd LeDuc, Stone Crusher driven by Steve Sims, Whiplash driven by Brianna Mahon, Xtermigator driven by JR McNeal
Tickets provided by Ticket liquidators.com
Looking for that Sunday weekend event and can't find it try our custom "Google Search"