Houston's Online Weekend Planning Entertainment Guide
Our Weekend Entertainment Picks for Weekend Sundays
Maroon 5 & Julia Michaels
@Toyota Center
Maroon 5 continues its "Red Pill Blues" world tour this week at Toyota Center. The tour put together by Live Nation features special guest Jullia Michaels.
The band's most recent single "Wait" is currently #5 at Top 40 and #4 at Hot AC radio, and has surpassed 133 million Spotify streams.
Last week Maroon 5 released its new video "Girls Like You".

"Girls Like You" is one of the singles off Maroon 5's latest album "Red Pill Blues", which was released on November 3, 2017 and debuted at No. 2 on Billboard 200 chart. Even though the set received mixed reviews from music critics, the effort was certified platinum by the RIAA after selling more than 1,000,000 units in the U.S.
Among the girls making appearances in the video are Camila Cabello, Gal Gadot, Millie Bobby Brown, Jennifer Lopez, Tiffany Haddish and Ellen DeGeneres.

WTOP radio recently reviewed Maroon 5's "Red Pill Blues" and said, "Maroon 5 is firing on all cylinders with "Red Pill Blues," an album that sounds ultra-current and yet shows off enough versatility to seduce virtually anyone. You need to turn your chair and face the music."

Julia Michaels began her career as a pop music songwriter, penning tracks that have been given to Selena Gomez, Demi Lovato, Fifth Harmony, Hailee Steinfeld, and Gwen Stefani. Michaels released her debut solo single with Republic Recordss last year: "Issues", which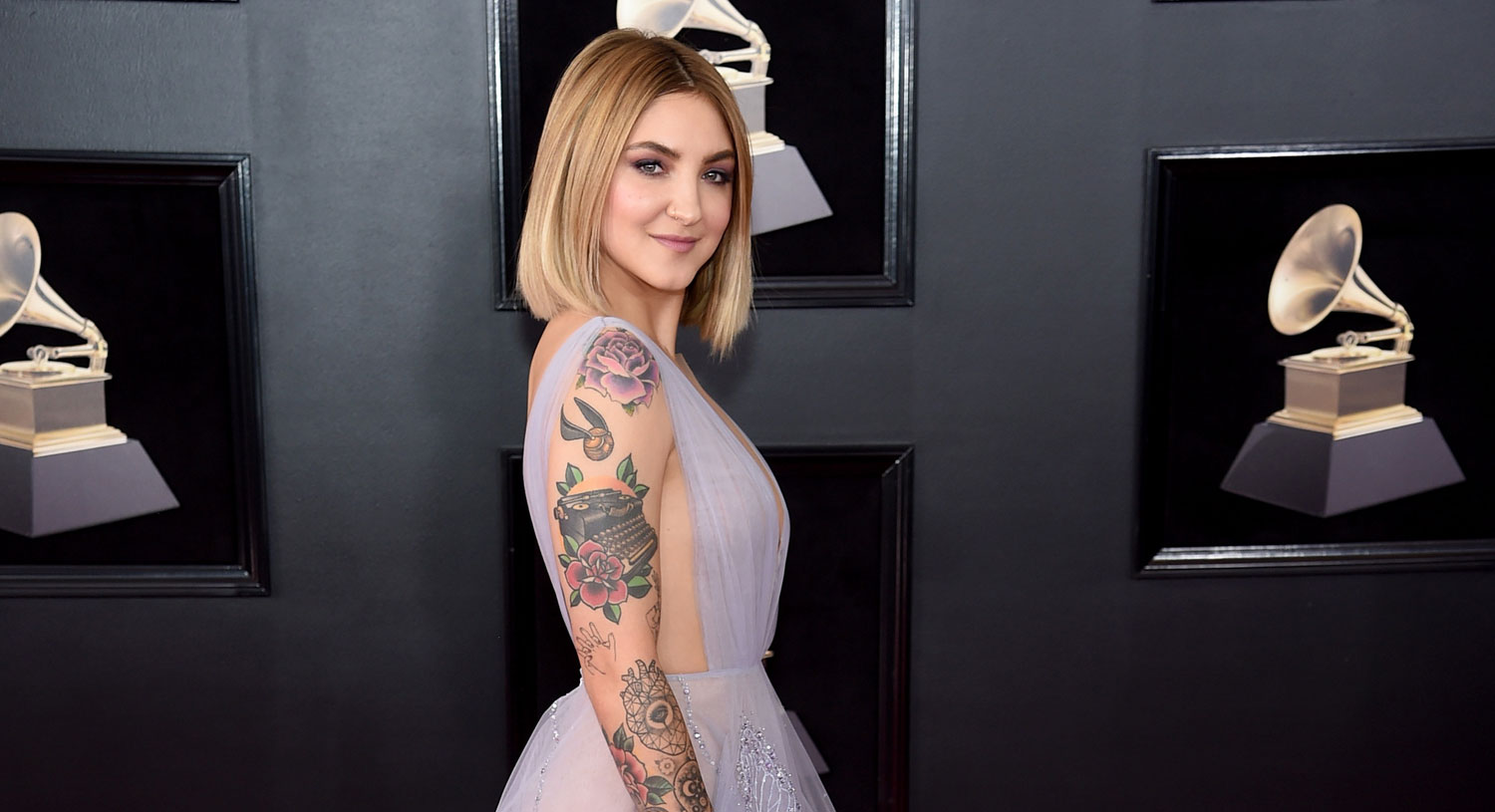 peaked at #11 on the Billboard Hot 100 in the United States, was certified triple-platinum by the Recording Industry Association of America (RIAA), and garnered her Grammy Award nominations for Song of the Year and Best New Artist.[3] Her major-label debut extended play, Nervous System (2017), peaked at #48 on the Billboard 200 chart in the United States. She has also received nominations for MTV Music Video, Billboard Music, and American Music Awards.

Michaels has been writing in the Hollywood Pop Circuits since she was 16. When she was 20, she met her songwriting partner Justin Tranter with whom she frequently collaborates. Together with the Norwegian musician Kygo she performed "Carry Me" at the closing ceremony of the 2016 Summer Olympics in Rio de Janeiro, Brazil.
When Michaels released her first solo single, "Issues". "It was the first time I'd written a song that sounded so much like myself that I couldn't picture anyone else singing it," Michaels said. According to Michaels, many big name artists fought for the song, but Michaels kept the song for herself. For the song she gained much notoriety and fame, and became a standout new star of 2017. At the 2018 Grammy Awards she was nominated for 2 awards, Best New Artist and Song of the Year for "Issues".

Maroon 5 & Julia Michaels
Toyota Center
1510 Polk St. Houston, TX
Directions
Sunday 6/10/2018 7:00 PM
view tickets
Tickets provided by Ticket liquidators.com
Looking for that Sunday weekend event and can't find it try our custom "Google Search"