Weekend Sundays is updated continuously
The Cactus Blossoms
with Esther Rose
@White Oak Music Hall
Upstairs
Sunday 6/12/2022
Doors Open 7:00 PM
(From centrum.org) Brothers Jack Torrey and Page Burkum are not from the south; they're native Minnesotans. They're not from the rural route; they grew up in Minneapolis. They weren't raised on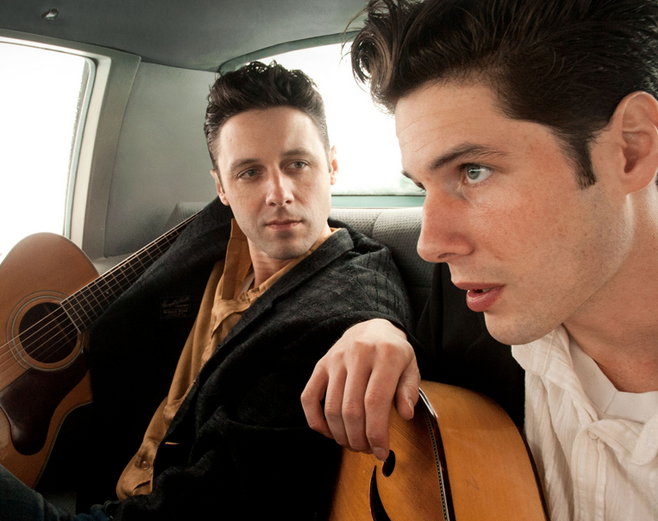 country music; they listened to the Beatles and the radio and eventually stumbled on the great American folk tradition. But their hand-in-glove harmonies mimic some of the giants of early country, groups like the Louvin Brothers and the Delmore Brothers, and even later on the Everly Brothers. For Jack Torrey, the core of the Cactus Blossoms is the singing. "Your voice is the most expressive thing that you have, if you let it be." (Read more @centrum.org Click Here)
The Cactus Blossoms - Hey Baby
(From Mark Deming All Music.com) The Cactus Blossoms sound uncannily like a sibling harmony act who just stepped off the stage of the Grand Ole Opry or the Louisiana Hayride in the 1940s or '50s, and there's a good reason for that -- guitarists and singers Page Burkum and Jack Torrey are brothers (Jack adopted a stage name when he first stepped out as a singer/songwriter at the age of 19), and their voices fit together in a way that suggests a modern-day approximation of what the Everly Brothers and the Louvin Brothers could deliver. The duo's sound crystallized on their 2019 album Easy Way, then expanded on One Day, a 2022 sequel featuring a duet with Jenny Lewis.
Born and raised in Minneapolis, Minnesota, Burkum and Torrey grew up on a musical diet of pop radio and classic Beatles albums, but the brothers also shared a taste for vintage country and folk tunes, and in 2010 they began playing out as a duo, adopting the handle the Cactus Blossoms. Playing a mix of old-school country and folk classics and originals crafted in the same spirit, they released a self-titled and self-released debut album in 2011, and soon landed a residency at St. Paul's Turf Club. The standing gig helped grow the pair's audience in the Twin Cities, and highlights from their run of shows were collected on a live album, 2013's Live at the Turf Club. (Read more at All music.com Click Here)
100% Money-Back Ticket Guarantee
Tickets for Weekend Houston's Planning guide is provided by Ticket Liquidator a resale marketplace, not a box office or venue. Prices may be above or below face value. Your seats are together unless otherwise noted. If problems with our affiliate call us (832) 304-0701
Black Joe Lewis & The Honeybears
and Cedric Burnside
@The Heights Theatre
Sunday 6/12/2022 8:00 PM
Doors Open 7:00 PM
Lobby Opens 6:00 PM
When Covid sidelined his touring this past year, Black Joe Lewis started laying concrete to help support his baby mama and his kid. That's fuckin' real. When Joe and his band, the Honeybears, popped onto the national stage over a decade ago, many critics embraced him but still, there were some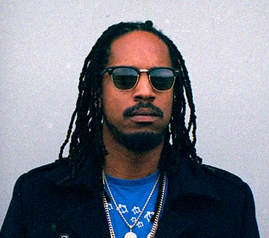 that maintained that they hadn't paid their dues. Joe's still here. Still going. Still cashing checks and snapping necks.The dues of hard work; the delirious heights of the industry as well as the disappointments and low hanging fruit.
Through this all, Joe's only honed his mastery over gut bucket blues guitar and his true voice. It's a vital and distinctly American voice that never anticipated the attention he wound up receiving, never went looking for it either. It just started happening.The garage, the blues, the propulsive and synergistic live performances that inhabit the spaces of James Brown, Lightnin' Hopkins, and the MC5...those things happened naturally from the very beginning and could only be accurately communicated in the live experience,not a press release or a slick brand campaign. Sharon Jones, Charles Bradley, Cedric Burnside and Lightnin Malcolm, The Dirtbombs, Detroit Cobras, the Strange Boys; these are some of the artists that Black Joe Lewis and the Honeybears shared countless bills with; almost a rollcall of the most influential soul and garage bands of the last twenty five years.
Black Joe Lewis & The Honeybears - Sugarfoot
Cedric Burnside
Take one glance at the iconic tintype photograph which serves as the cover to his new album, Benton County Relic, and you know immediately that Cedric Burnside is the real deal. "When I first saw it, I thought I looked like an outlaw," he laughs.
The 39-year-old still lives on several acres not far from the Holly Springs, Mississippi, home where he was raised by "Big Daddy," his grandfather, the late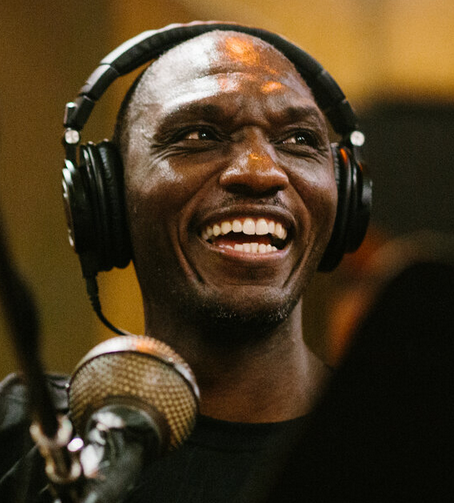 singer/songwriter/guitarist R.L. Burnside whom Cedric famously played with, just as his own father, drummer Calvin Jackson, did. Cedric was literally born to the blues, more specifically, the "rhythmically unorthodox" Hill country variant which emerged from Mississippi, where he grew up surrounded (and influenced) by Junior Kimbrough, Jessie May Hemphill and Otha Turner, as well as delta musicians T-Model Ford and Paul "Wine" Jones.
Cedric Burnside - "Step In"
Brit Floyd
World Tour 2022
@Smart Financial Center
The Brit Floyd show scheduled for June 13, 2021 has been rescheduled to June 12, 2022. All original tickets are valid for the new show. Fans who are unable to attend the new date may request a refund if tickets were purchased through Ticketmaster.com or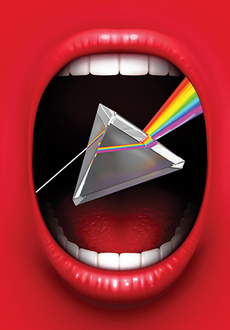 the venue box office. Refunds will be available through May 22, 2021 after which all sales are final.
The Dark Side of the Moon, The Wall and more… including the iconic song Echoes, performed 'note-for-note' and in it's entirety.
Brit Floyd "Live at Red Rocks"

Brit Floyd, "The World's Greatest Pink Floyd Show" returns to the stage in 2020 to perform its brand new production and world tour for 2020. Including highlights from The Wall, The Dark Side of the Moon, Wish You Were Here, Animals and The Division Bell, and featuring a show stopping 23 minute 'note-for-note' performance of the iconic era defining song Echoes, written 50 years ago, and from Pink Floyd's breakthrough 1971 album Meddle.
Having performed over 1,000 shows since it's launch in Liverpool, England in January 2011, Brit Floyd have circled the world, sold out tours across, Europe, North America, South America and the Middle East, and performed concerts at some of the world's greatest venues, including London's prestigious Royal Albert Hall; the awe inspiring Red Rocks Amphitheatre in Denver, Colorado; the historic Greek Theatre in Los Angeles, and 'The Showplace of the Nation', NYC's Radio City Music Hall in Manhattan.
The Brit Floyd show has become a phenomenon, widely regarded as the world's greatest rock tribute show. Faithfully recreating the scale and pomp of the final 1994 Pink Floyd tour, complete with a stunning multi million dollar light show, iconic circle screen, lasers, inflatables and theatrics.
It really is as good as they say - believe the hype and don''t miss it!
[Disclaimer]
Houston's Weekend Planning Guide participates in various affiliate marketing programs, which means, we receive paid commissions on purchases made through our links to retailer sites.Our editorial content is not influenced by any commissions we receive.
Suffocation & Atheist
White Oak Music Hall
Downstairs
Sunday 6/12/2022
Doors Open 6:00 PM
(From All Music.com John Bush) Suffocation are globally recognized innovators of death metal. Since the 1990s, their massive influence on the genre came from pioneering the balance between brutal and technical sounds now commonly heard in 21st century death metal. Further, Frank Mullen, the group's vocalist, is considered one of the genre's most emblematic frontmen; he was one of the first singers to employ the very deep "death growl" style. After several demos and singles, 1991's now-classic Effigy of the Forgotten influenced an entire generation in death metal and grindcore circles. It was followed by 2003's critically acclaimed Breeding of the Spawn. The band split after 1995's Pierced from Within, and re-formed years later for 2004's Souls to Deny. 2009's Blood Oath marked their first American chart entry. 2017's ...Of the Dark Light charted in Europe. Live in North America appeared from Nuclear Blast in 2021.
Brutal/technical death metal band Suffocation were formed in New York during the late '80s. the original lineup was composed of vocalist Frank Mullen, guitarists Doug Cerrito and Terrance Hobbs, bassist Chris Richards, and drummer Mike Smith. The group's 1991 debut album, Effigy of the Forgotten, became quite influential in the grind/death metal community. Released on Roadrunner Records, it was followed two years later by Breeding of the Spawn. After the release of the Human Waste EP, Smith left Suffocation and was replaced by drummer Doug Bohn. By 1995, the second lineup had issued their first album, Pierced from Within. The band broke up soon after, disheartened by label problems and lack of direction. (Read more @All Music.com Click Here)
Atheist
(From Mike DaRonco All Music.com) Arguably the ultimate progressive metal band of their day, Atheist's impossibly Byzantine death-jazz proved too advanced even for committed metalheads to stomach. Over the span of three albums admirably recorded in spite of crippling adversity, the band's inventive but inaccessible style has earned them a lasting respect, but likewise compromised their chances of attaining widespread success.
Atheist started out as typical '80s thrash metal band. Founded in 1984 by vocalist and guitarist Kelly Shaefer and drummer Steve Flynn under the name of Oblivion and then R.A.V.A.G.E (Raging Atheists Vowing A Gory End), their shuffling lineup only stabilized years later with the arrival of bassist Roger Patterson and guitarist Mark Sczawtsberg. Settling on the name Atheist, the band suddenly began evolving at a fast clip, their gradual path towards an extremely complex brand of death metal documented in a series of compilations and demo tapes along the way. (Read more @All Music.com)
Race Is A "Bitch"
HUH !!!
It is obvious in this 24-hour news cycle business the obsession with stories about "race and racism" are at top of the list for television producers and their assignment editors .

It was the murder of ten Black people for being Black in the Niagara-Buffalo area of New York state that has us all thinking. What the "#!*%"?

It's still being determined if this young man was deranged or just a hate monger that wanted to be a catalyst for social unrest regarding race.

I have to note here, the planning guide is curated over a two-to-three-day period most of the time by me sitting in a Chic-fil-a, Starbucks or sometimes a Popeyes. (I grew up in New Orleans, La)

I review what is happening in the four-county area, check e-mails for event submissions and just curate and re-write.

During this process I occasionally talk to people at these locations about current events. I'm usually in Houston's "East End" of town a Latino section of our Bayou City.
If you haven't noticed yet, I put my picture at the end of the Home page (scroll down) of (Weekend Houston) Houston's Weekend Planning Guide. I say this to tell you, I am "Black," no not Latino with a name like Menendez---Black. Okay my grandfather's dad was from Cuba.
My dad's mother was "Black" from the Louisiana delta of Plaquemine Parish, Louisiana. I mean she had a very dark complexion. His dad, my grandfather was from a "creole" neighborhood of New Orleans, La. He looked "White." They married.

I remember times complaining to my dad about being "Black" working in radio and television. He would say, "What you're wining about? I had a Black and White one (his parents) and in school we (his three brothers) were teased about their mother and father many times. This was pre-WWII . The 40's and 50's. This was when it was illegal for "White people" and Black people" to marry in Louisiana. But was grandfather "White," no he just looked it.
Race is a "bitch" huh!
But this is the rub everybody White and non-White, I am "Jeffery" first. Always Jeffery first. When I wake up in the morning and look in the mirror. I see Jeffery looking back at me. Oh, Jeffery is "Black." Okay. I like that too.
Interestingly, when I was a talk radio producer I was "Jeffery" too. This was during the late 70's and throughout the 80's, being the only Black (Oh Jeffery) in charge of radio broadcasts was impressive.
Hell. I attended the University of New Orleans they well prepared me to take on the responsibilities as a producer. Thank you May Jones, PhD in the Mass Communications Department UNO!
Let me explain here. It was my co-workers who would remind me I was "Black". I would say in my head "okay." I would also think sometimes. What does that mean when they would say this to me? Oh, it meant I was in the tribe, you know . . ."Black", if I was with Black co-workers. If I were with White co-workers. I would think. Are they trying to complement me, since there were so few "Black" talk radio producer? Hmm…. It was exhausting. I "Jeffery", just wanted to do good talk radio.
Let me move on to how exhausting it was to be "Jeffery." Oh. "Black Jeffery."
It was over 35-years ago I use to produce a popular talk magazine show in Baton Rouge, Louisiana. "Mid-Day Magazine with Don Grady". I had to know everything to make this show work every weekday.
So, as we head into this weekend think about it everybody. Are we headed back to the 60's?
I used my mom's birth name during that time, "Jeff White" as the producer of the show. The Program Director, Dave Prince insisted the host of the show acknowledged on-air "Jeff White" produced the program. So, at the end of the two-hour broadcast every day the host of the show, would say, "Mid-Day Magazine is produced by Jeff White, Thank you Jeffery." The host would occasionally talk to me in the control room, but like many producers, I would say "we" (producers) are not part of the on-air banter. As talk radio matured that changed. Every talk show host was talking to their producer on air with the producer responding.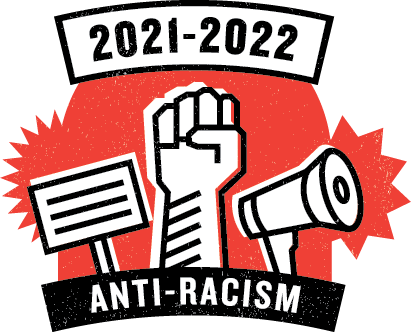 This was around 1985 in Baton Rouge, Louisiana the audience of this news/talk radio station assumed I was "White". Let me say why. One day I was encouraged to join the show from a remote broadcast I had set up with an audience. Dave Prince, Program Director who hired me insisted I produce the show from the remote location instead from the station's control room.
So, as we head into this weekend think about it everybody. Are we headed back to the 60's?
He also insisted on introducing me to our listeners. He started before the "live" broadcast introducing the host with applause, then he said this is our show producer "Jeff White." The audience all "White" just stop applauding. I don't think they were being disrespect full; they were surprised I was a "Black" man. Hell, I most likely spoke to some of them on the phone when they called went I had to screen possible air calls. They were shocked not because I was Jeff White, because I was Black. But I have to say I was still Jeffery.
Race is a "bitch" huh!
When are some White people going to stop all this nonsense? We are all Americans. Lincoln said the south would never accept Black (slaves) people as equals. But have we not progressed since 1865? We have progressed since the 60's, remember the city's burning north and south of the Mason Dixon Line.
Why is it some White people think they are being discriminated? Why do some White people think they are going to be replaced?

So, as we head into this weekend think about it everybody. Are we headed back to the 60's? When George Floyd was killed two years ago I thought we were. Now ten Black people are dead because they were Black.

Is this a slow burning pot?
Weekend Reads Sponsored by Macy's and Amazon.com

A "gripping" (Entertainment Weekly) mystery about a woman who thinks she's found the love of her life—until he disappears.
Before Owen Michaels disappears, he smuggles a note to his beloved wife of one year: Protect her. Despite her confusion and fear, Hannah Hall knows exactly to whom the note refers—Owen's sixteen-year-old daughter, Bailey. Bailey, who lost her mother tragically as a child. Bailey, who wants absolutely nothing to do with her new stepmother.
Hannah and Bailey set out to discover the truth. But as they start putting together the pieces of Owen's past, they soon realize they're also building a new future—one neither of them could have anticipated.
As Hannah's increasingly desperate calls to Owen go unanswered, as the FBI arrests Owen's boss, as a US marshal and federal agents arrive at her Sausalito home unannounced, Hannah quickly realizes her husband isn't who he said he was. And that Bailey just may hold the key to figuring out Owen's true identity—and why he really disappeared.
With its breakneck pacing, dizzying plot twists, and evocative family drama, The Last Thing He Told Me is a riveting mystery, certain to shock you with its final, heartbreaking turn.
by Barack Obama (Author)
Bruce Springsteen (Author)
Renegades: Born in the USA is a candid, revealing, and entertaining dialogue between President Barack Obama and legendary musician Bruce Springsteen that explores everything from their origin stories and career-defining moments to our country's polarized politics and the growing distance between the American Dream and the American reality.
Filled with full-color photographs and rare archival material, it is a compelling and beautifully illustrated portrait of two outsiders—one Black and one white—looking for a way to connect their unconventional searches for meaning, identity, and community with the American story itself.
• Original introductions by President Obama and Bruce Springsteen
• Exclusive new material from the Renegades podcast recording sessions
• Obama's never-before-seen annotated speeches, including his "Remarks at the 50th Anniversary of the Selma to Montgomery Marches"
• Springsteen's handwritten lyrics for songs spanning his 50-year-long career
• Rare and exclusive photographs from the authors' personal archives
• Historical photographs and documents that provide rich visual context for their conversation

In a recording studio stocked with dozens of guitars, and on at least one Corvette ride, Obama and Springsteen discuss marriage and fatherhood, race and masculinity, the lure of the open road and the call back to home.
Houston's Online Weekend Planning Entertainment Guide
Looking for that Sunday weekend event and can't find it try our custom "Google Search"