Weekend Sundays is updated continuously
Leon
"Fade Into A Dream Tour"
@White Oak Music Hall
Downstairs
Sunday 6/19/2022
Door Open 7:00 PM
(From all Music.com- Andy Kellman) Swedish singer LÉON made a splash in 2015 with a softly glowing contemporary pop sound that evoked classic sounds of the 1960s and '80s without being entrenched in the past. A trio of EPs paved the way for her eponymous 2019 debut and its breakout hit, "You and I." LÉON has continued to deepen her synthy, atmospheric sound, as on 2020's Apart and 2022's Circles.
The Stockholm native -- a daughter of musicians -- fronted a band as a teenager and watched her career accelerate as a solo artist after she began to work with producer Agrin Rahmani. In 2015, at the age of 21, she made her proper debut with "Tired of Talking," a single with a sweet melodic hook that belied the lyrics' assertive character. The more uptempo "Nobody Cares," a song in which LÉON sang of having trouble letting go of a relationship, followed shortly after that and led the way to an EP, Treasure, which contained both of the singles and two new songs. (Read more @All Music.com)
White Oak Music Hall
2915 N Main Street
Houston, TX 77009
Directions (Map)
Phone: (713) 237-0370
100% Money-Back Ticket Guarantee
Tickets for Weekend Houston's Planning guide is provided by Ticket Liquidator a resale marketplace, not a box office or venue. Prices may be above or below face value. Your seats are together unless otherwise noted. If problems with our affiliate call us (832) 304-0701
DJ Envy's Drive Your Dreams Car Show
@NRG Center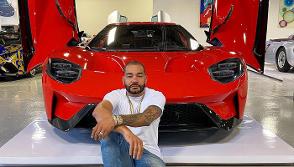 One of the biggest Car Shows of the year is coming to HOUSTON!!!
Celebrity Cars, Exotic cars, old-school cars, amusement rides, carnival games, monster trucks, and so much more… NASCAR, Jumpees… Family Fun!!!

This event will be held in Hall B.
Emancipation Park's 150th Juneteenth Celebration presented by Kinder Foundation Celebrating our Legacy: Bridging Generations (June 18 – 19, 2022), Featuring local vendors, a resource fair and national recording artists, the event will commemorate Emancipation Park's 150th anniversary and the June 19, 1865, abolition of slavery in Texas. The park was founded in 1872 by four local freedmen and the community as a place for unity, empowerment, remembrance and the celebration of emancipation and Juneteenth. (Read more Click Here)
[Disclaimer]
Houston's Weekend Planning Guide participates in various affiliate marketing programs, which means, we receive paid commissions on purchases made through our links to retailer sites.Our editorial content is not influenced by any commissions we receive.
Artist(s) at this event
Atreyu, Asking Alexandria,
Nothing More, Eva Under Fire
Sunday 6/19/2022
Doors Open 5:45 PM
Atreyu
Everyone leaves a legacy behind. No matter how big or small, our words and actions echo forever and make a lasting imprint.
Two decades since their 1999 formation in Southern California, that truth weighed heavy on the members of gold-selling metal mavericks Atreyu—Alex Varkatzas [vocals], Brandon Saller [drums/vocals], "BIG" Dan Jacobs [guitar], Travis Miguel [guitar],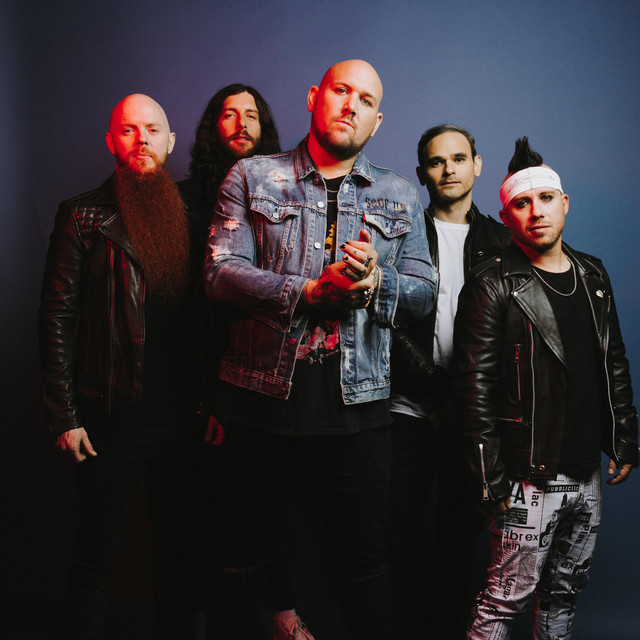 and Porter McKnight [bass].
Of course, their musical legacy speaks for itself. 2002's Suicide Notes and Butterfly Kisses established them as an influential force, while 2004 follow-up The Curse sold 450,000-plus copies as the group rose to global renown. A Deathgrip on Yesterday and 2007's Lead Sails Paper Anchor both bowed in the Top 10 of the Billboard Top 200 with the latter garnering a gold certification from the RIAA—a highly rare accomplishment for a 21st century rock band.
Following a hiatus post-Congregation of the Damned in 2009, the musicians returned firing on all cylinders with Long Live during 2015. It crashed the Top 30 of the Billboard Top 200 and earned widespread acclaim from Revolver, Loudwire, AXS, and Kerrang! who dubbed it "a hell of a return." Along the way, the boys sold out countless headline shows in addition to sharing the stage with everyone from Slipknot and Linkin Park to Chris Cornell and Avenged Sevenfold.
HOB Houston
in GreenStreet
1204 Caroline St.
Houston, TX
(888) 402-5837
Directions (Map)
Juneteenth
The Journey to Freedom
@Miller Outdoor Theatre

A brilliant performance filled with dramatic visuals, live music, narrations, and dance that tells the story of African Americans from 1865 to today and their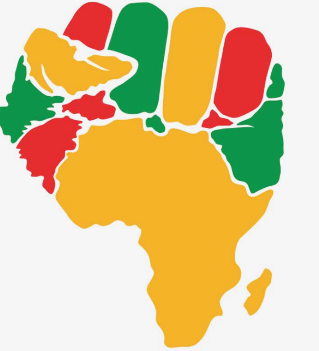 journey to the celebration of freedom. Presented in partnership with Miller Outdoor Theatre, Houston First, KTSU 90.9 FM and City of Houston Mayor Sylvester Turner.
Miller Outdoor Theatre
Hermann Park
6000 Hermann Park Dr
Houston, TX 77030
Directions click here
(832) 487-7102
Godfrey is one of the hottest comedians on the circuit. Growing up in Chicago, he constantly got in trouble for misbehaving and being an all-around class clown. Godfrey's Nigerian parents unknowingly encouraged his bad behavior by showing him classic comedy films from an early age. While performing impressions of his college football teammates, Godfrey realized his irreverent style of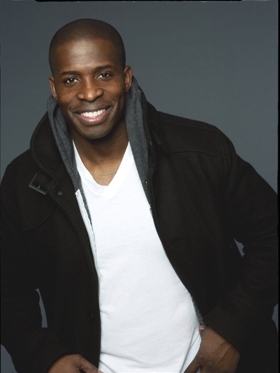 comedy might be more than just a hobby.
As soon as Godfrey went pro, he immediately landed several high profile projects. Ben Stiller cast him to play himself in "Zoolander," a performance that has since achieved cult status. Godfrey has also appeared in "Johnson Family Vacation," "The Cook Out" with Queen Latifah, "Phat Girlz" starring Monique, and "Soul Plane" alongside Snoop Dogg. Godfrey is perhaps best known for his stint as the "7UP Guy" in the beloved 7UP national campaign.
Godfrey has also made many television appearances, including stand-up specials on Showtime and Comedy Central. He hosted his own show on SiriusXM satellite radio, and he currently hosts the "In Godfrey We Trust" podcast.
The Improv
7620 Katy Freeway Space
455 Houston, TX 77024
Directions
Buy tickets over the phone:
713-333-8800
Juneteenth is now a holiday and is part of America's lexicon as "apple pie". Right.

I have a buddy and many years ago I persuaded him to check-out with me the Juneteenth holiday celebration at Miller Outdoor Theatre. I was new to Houston and had only been to Miller a couple times. I admitted to him I was not a big Juneteenth fan, frankly, growing up in New Orleans, La. I didn't hear about it. It was not taught in history lessons in Louisiana. Let's face it Juneteenth for a long time was celebrated only in Texas.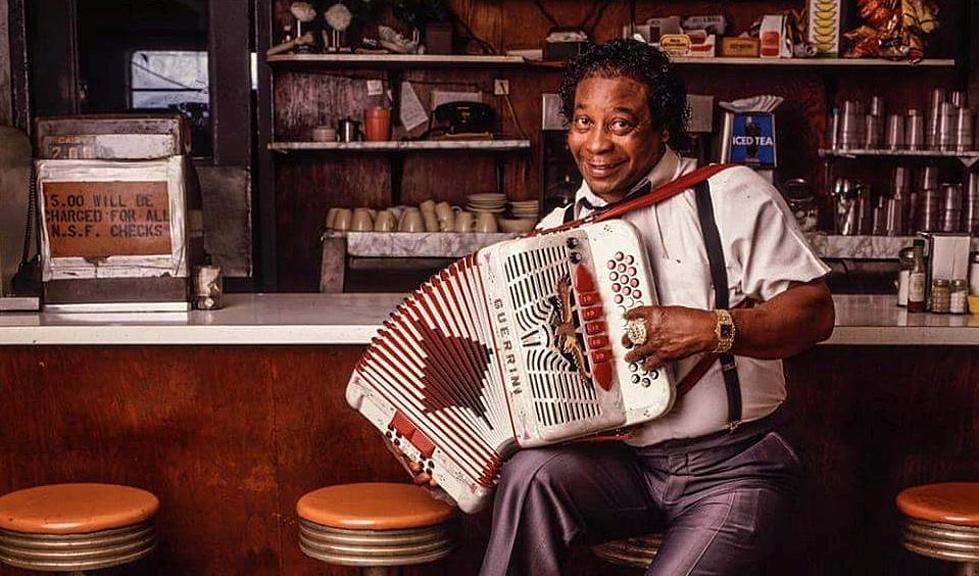 The concert featured Louisiana's Rockin' Dopsie. Dopsie plays music for dancing while assimilating R&B influences into zydeco and sometimes covering R&B hits in a zydeco style.
"I think it's great that Juneteenth is now more familiar to most Americans and that it is a federal holiday,"
Varselles Cummings
University of Houston's Center for Diversity and Inclusion (CDI)
This buddy who happened to be Latino who really liked old school R&B music, had never experienced zydeco and immediately fell for the performance of this zydeco singer and accordion player. I told him Dopsie was part of Louisiana's Creole French culture. He started calling his friends to tell them of his excitement for this music man. And since then every year this buddy usually calls to see if I am going to Juneteenth at Miller Outdoor Theatre.
On another note, I think the agony of this holiday, yes I said "agony" is "essential". Are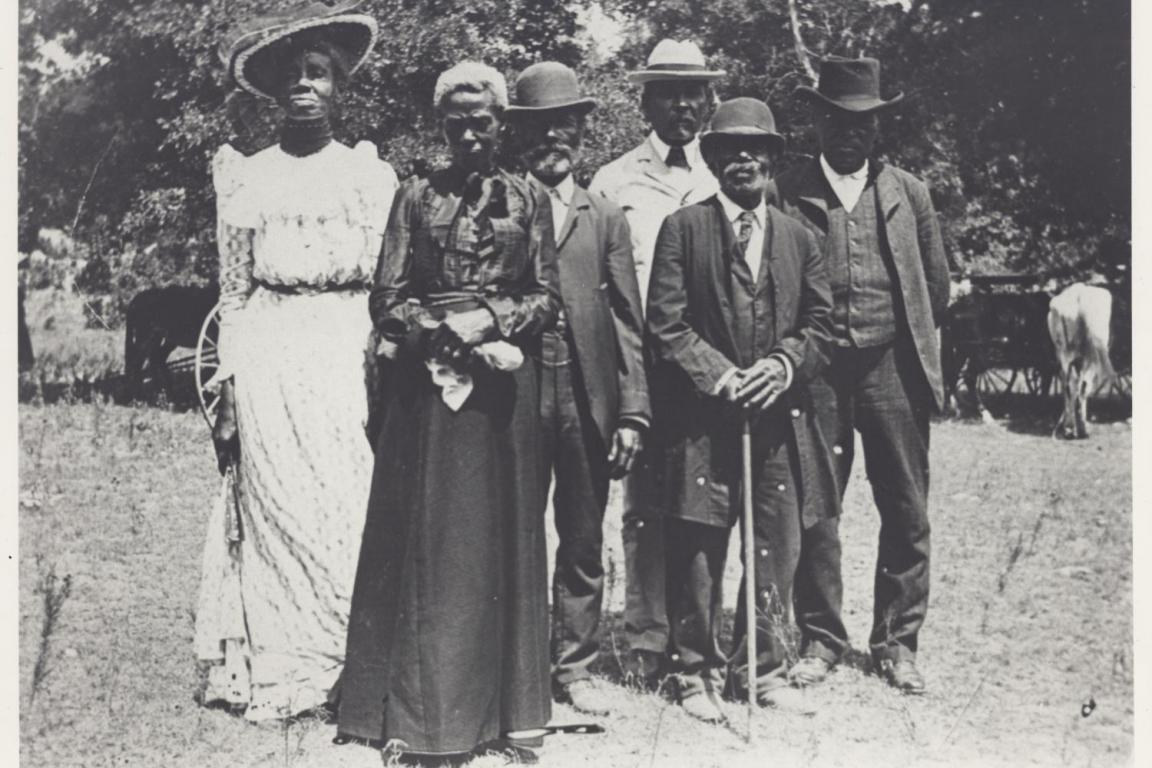 African-Americans really "free"? Systemic racism has not been eradicated and when we think systemic racism has been resolved something else takes its place.
Maybe this day should be celebrated, besides with a party, be a day when America's businesses put Blacks first. Discounts on affordable housing, free educational opportunities or seed monies to start businesses. WOW, would that be a freedom celebration! And this would be done every June 19 . . .humm
I 'm part African American I'll take that win, but with all that is going on right now, we still have a way to go.
Okay besides all the entertainment of this national holiday (President Joe Biden signed the Juneteenth National Independence Day Act into law last year) recognizing America freeing its Black slaves, let's turn to academia.
This year, the University of Houston's Center for Diversity and Inclusion (CDI) will begin its Juneteenth celebration a few days early in the Student Center. A gallery with historical facts and information on Juneteenth will be set up just outside of CDI (Suite B12 in the Student Center) starting June 16 and will remain on display through June 19. Commemorative Juneteenth shirts also will be handed out from 10 a.m. to 2 p.m. on June 16.
For Varselles Cummings, director of CDI, Juneteenth has always been a special day. As a child growing up in Fresno, California, he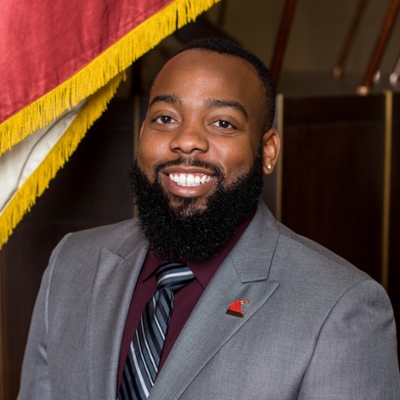 remembers the numerous events honoring this day. The upcoming gallery hosted by CDI will provide a platform to help members of the Cougar Community recognize the significance of this special day.
"I think it's great that Juneteenth is now more familiar to most Americans and that it is a federal holiday," he said. "It's also important to talk about this day and to understand that while Juneteenth is symbolic of the end of slavery, there were many challenges ahead for enslaved populations."
Linda Reed, director of UH's African American Studies Program, agrees. She added that Juneteenth offers an opportunity to pause and contemplate the concept of freedom. Just as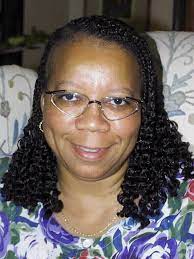 important, the day should also be observed with a festive spirit.
"Just because we still have work to do with regard to race and other issues, doesn't mean we should not celebrate," she said. "We, as a University community, celebrate diversity and each other. Juneteenth is an extension of that. It offers an opportunity to truly recognize and appreciate this moment in history and its impact on African Americans in our country."
Reed, who also serves an associate professor of history, recommended a few ways to become more familiar with the story of Juneteenth. The book "On Juneteenth" by Annette Gordon-Reed is a must-read, she said. A number of books on the topic also are available through UH Libraries.
Finally, for all my non-Black readers and followers, Juneteenth a national holiday is American as President's Day or Memorial Day. It is American history, please try not to feel any other way.
Race Is A "Bitch"
HUH !!!
It is obvious in this 24-hour news cycle business the obsession with stories about "race and racism" are at top of the list for television producers and their assignment editors .

It was the murder of ten Black people for being Black in the Niagara-Buffalo area of New York state that has us all thinking. What the "#!*%"?

It's still being determined if this young man was deranged or just a hate monger that wanted to be a catalyst for social unrest regarding race.

I have to note here, the planning guide is curated over a two-to-three-day period most of the time by me sitting in a Chic-fil-a, Starbucks or sometimes a Popeyes. (I grew up in New Orleans, La)

I review what is happening in the four-county area, check e-mails for event submissions and just curate and re-write.

During this process I occasionally talk to people at these locations about current events. I'm usually in Houston's "East End" of town a Latino section of our Bayou City.
If you haven't noticed yet, I put my picture at the end of the Home page (scroll down) of (Weekend Houston) Houston's Weekend Planning Guide. I say this to tell you, I am "Black," no not Latino with a name like Menendez---Black. Okay my grandfather's dad was from Cuba.
My dad's mother was "Black" from the Louisiana delta of Plaquemine Parish, Louisiana. I mean she had a very dark complexion. His dad, my grandfather was from a "creole" neighborhood of New Orleans, La. He looked "White." They married.

I remember times complaining to my dad about being "Black" working in radio and television. He would say, "What you're wining about? I had a Black and White one (his parents) and in school we (his three brothers) were teased about their mother and father many times. This was pre-WWII . The 40's and 50's. This was when it was illegal for "White people" and Black people" to marry in Louisiana. But was grandfather "White," no he just looked it.
Race is a "bitch" huh!
But this is the rub everybody White and non-White, I am "Jeffery" first. Always Jeffery first. When I wake up in the morning and look in the mirror. I see Jeffery looking back at me. Oh, Jeffery is "Black." Okay. I like that too.
Interestingly, when I was a talk radio producer I was "Jeffery" too. This was during the late 70's and throughout the 80's, being the only Black (Oh Jeffery) in charge of radio broadcasts was impressive.
Hell. I attended the University of New Orleans they well prepared me to take on the responsibilities as a producer. Thank you May Jones, PhD in the Mass Communications Department UNO!
Let me explain here. It was my co-workers who would remind me I was "Black". I would say in my head "okay." I would also think sometimes. What does that mean when they would say this to me? Oh, it meant I was in the tribe, you know . . ."Black", if I was with Black co-workers. If I were with White co-workers. I would think. Are they trying to complement me, since there were so few "Black" talk radio producer? Hmm…. It was exhausting. I "Jeffery", just wanted to do good talk radio.
Let me move on to how exhausting it was to be "Jeffery." Oh. "Black Jeffery."
It was over 35-years ago I use to produce a popular talk magazine show in Baton Rouge, Louisiana. "Mid-Day Magazine with Don Grady". I had to know everything to make this show work every weekday.
So, as we head into this weekend think about it everybody. Are we headed back to the 60's?
I used my mom's birth name during that time, "Jeff White" as the producer of the show. The Program Director, Dave Prince insisted the host of the show acknowledged on-air "Jeff White" produced the program. So, at the end of the two-hour broadcast every day the host of the show, would say, "Mid-Day Magazine is produced by Jeff White, Thank you Jeffery." The host would occasionally talk to me in the control room, but like many producers, I would say "we" (producers) are not part of the on-air banter. As talk radio matured that changed. Every talk show host was talking to their producer on air with the producer responding.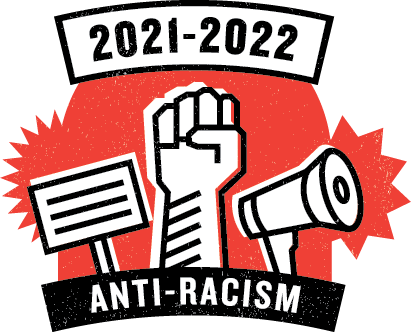 This was around 1985 in Baton Rouge, Louisiana the audience of this news/talk radio station assumed I was "White". Let me say why. One day I was encouraged to join the show from a remote broadcast I had set up with an audience. Dave Prince, Program Director who hired me insisted I produce the show from the remote location instead from the station's control room.
So, as we head into this weekend think about it everybody. Are we headed back to the 60's?
He also insisted on introducing me to our listeners. He started before the "live" broadcast introducing the host with applause, then he said this is our show producer "Jeff White." The audience all "White" just stop applauding. I don't think they were being disrespect full; they were surprised I was a "Black" man. Hell, I most likely spoke to some of them on the phone when they called went I had to screen possible air calls. They were shocked not because I was Jeff White, because I was Black. But I have to say I was still Jeffery.
Race is a "bitch" huh!
When are some White people going to stop all this nonsense? We are all Americans. Lincoln said the south would never accept Black (slaves) people as equals. But have we not progressed since 1865? We have progressed since the 60's, remember the city's burning north and south of the Mason Dixon Line.
Why is it some White people think they are being discriminated? Why do some White people think they are going to be replaced?

So, as we head into this weekend think about it everybody. Are we headed back to the 60's? When George Floyd was killed two years ago I thought we were. Now ten Black people are dead because they were Black.

Is this a slow burning pot?
Weekend Reads Sponsored by Macy's and Amazon.com

A "gripping" (Entertainment Weekly) mystery about a woman who thinks she's found the love of her life—until he disappears.
Before Owen Michaels disappears, he smuggles a note to his beloved wife of one year: Protect her. Despite her confusion and fear, Hannah Hall knows exactly to whom the note refers—Owen's sixteen-year-old daughter, Bailey. Bailey, who lost her mother tragically as a child. Bailey, who wants absolutely nothing to do with her new stepmother.
Hannah and Bailey set out to discover the truth. But as they start putting together the pieces of Owen's past, they soon realize they're also building a new future—one neither of them could have anticipated.
As Hannah's increasingly desperate calls to Owen go unanswered, as the FBI arrests Owen's boss, as a US marshal and federal agents arrive at her Sausalito home unannounced, Hannah quickly realizes her husband isn't who he said he was. And that Bailey just may hold the key to figuring out Owen's true identity—and why he really disappeared.
With its breakneck pacing, dizzying plot twists, and evocative family drama, The Last Thing He Told Me is a riveting mystery, certain to shock you with its final, heartbreaking turn.
by Barack Obama (Author)
Bruce Springsteen (Author)
Renegades: Born in the USA is a candid, revealing, and entertaining dialogue between President Barack Obama and legendary musician Bruce Springsteen that explores everything from their origin stories and career-defining moments to our country's polarized politics and the growing distance between the American Dream and the American reality.
Filled with full-color photographs and rare archival material, it is a compelling and beautifully illustrated portrait of two outsiders—one Black and one white—looking for a way to connect their unconventional searches for meaning, identity, and community with the American story itself.
• Original introductions by President Obama and Bruce Springsteen
• Exclusive new material from the Renegades podcast recording sessions
• Obama's never-before-seen annotated speeches, including his "Remarks at the 50th Anniversary of the Selma to Montgomery Marches"
• Springsteen's handwritten lyrics for songs spanning his 50-year-long career
• Rare and exclusive photographs from the authors' personal archives
• Historical photographs and documents that provide rich visual context for their conversation

In a recording studio stocked with dozens of guitars, and on at least one Corvette ride, Obama and Springsteen discuss marriage and fatherhood, race and masculinity, the lure of the open road and the call back to home.
Houston's Online Weekend Planning Entertainment Guide
Looking for that Sunday weekend event and can't find it try our custom "Google Search"