Weekend Sundays is updated continuously
Houston Livestock Show
and Rodeo
Presents
Dierks Bentley
@NRG Stadium

Seven albums into one of country music's most-respected and most-unpredictable careers, award-winning singer/songwriter Dierks Bentley continues to grow. This weekend he in the Bayou City at Houston Livestock Show and Rodeo.
(From Dierks Bently.com) His latest evolution comes in the form of RISER debuted in 2014 that stands as his most personal album.
Written and recorded in the year following his father's death, the album draws its title from "I'm A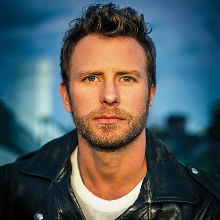 Riser," a song about resilience and determination. "I'm A Riser" works as a commentary on spiritual, personal and societal recommitment, but it also applies to the competitive battlefield of the music industry. It's particularly appropriate for an album about rejuvenation delivered by Bentley.
"Life in general has a way of knocking you down," Bentley says. "It's different reasons for different folks – could be personal reasons, could be family reasons, your job, drugs, alcohol. That song really applies to anybody that's lived. There have always been those moments when we have to get back up and get on our feet. They are defining moments…breakthrough moments."
Dierks Bentley - Beers On Me

Accepting change – and growing from it – is a key theme in RISER, and it's reflected by the tone of the album, which demonstrates a new artistic depth and an extralevel of intensity for Bentley. It evolves from track to track, exuding a range of emotions, all the while impressing upon the listener that Bentley's instinct for a hit is stronger than ever. Bentley made significant reconfigurations in his creative team to shake up his sonic texture without sacrificing his commercial drive. He re-enlisted executive producer Arturo Buenahora Jr., who worked on Bentley's first two albums; and utilized producer Ross Copperman, who co-wrote "Tip It On Back" for Bentley's current album Home.
Houston's Symphony
Rachmaninoff's Second
@Jones Hall
for The Performing Arts
This weekend at Jones Hall for The Performing Arts its Houston's Symphony's Rachmaninoff's rapturous and romantic Symphony No. 2. The concert unfurls a never-ending cascade of lush, opulent melodies, each one bound to speak directly to the heart. The program calls for everyone to immerse themselves in Toru Takemitsu's beautiful and mesmerizing homage to the ocean, Toward the Sea, featuring the Symphony's Megan Conley, harp, and Matthew Roitstein, flute. It will be rising young French conductor Lionel Bringuier leading these performances, which open with Smetana's ever-popular "The Moldau."
The Program
SMETANA "The Moldau" from Má vlast
T. TAKEMITSU Toward the Sea II
RACHMANINOFF Symphony No. 2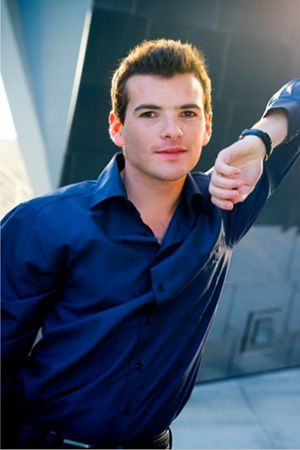 Lionel Bringuier
conductor
Still in his early thirties, Lionel Bringuier has already travelled extensively across the globe at the invitation of symphonies, chamber orchestras and opera houses, and in the 2020/21 season he continues the position of Artiste Associé in his home town with Opéra de Nice. This unique appointment gives him the opportunity to curate a series of special programmes which he will also conduct, and to invite several of his closest musical partners, including Jean-Yves Thibaudet, Gautier Capuçon and Nicolas Bringuier.

Very well-known across Europe, most recently having served as Music Director of the Tonhalle-Orchester Zürich (2014 – 18), Bringuier has held previous posts at the Orquesta Sinfónica de Castilla y León in Valladolid, the Orchestre de Bretagne and Ensemble Orchestral de Paris. The 2020 – 21 season will feature guest appearances in Montpellier and Liège, concerts with the BBC Symphony Orchestra and Houston Symphony Orchestra, and returns to the Tonhalle in Zürich and the Orquestra Simfònica de Barcelona. Operatic periods this season include Bizet's Carmen in Bergen and Die Zauberflöte in Tokyo with the Nikikai Opera Foundation.
Jones Hall
for The Performing Arts
615 Louisiana Street
Houston, TX 77002
Direction (Map)
Box Office: (713) 224-7575
Group Sales: (713) 238-1435
Venardos Circus
@Dry Creek Social Club
in Richmond

Sunday 3/13/2022 1:00 PM & 4:00 PM
Doors Open one hour before showtime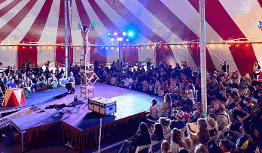 It's been reinventing the American Circus tradition for a new generation with Broadway-style flair, bringing joy to people across the U.S.
Theatre lovers and nostalgic circus fans alike will appreciate the intimate experience and sentimental way the show pays homage to circus traditions through the lens of high-quality entertainment for a modern family audience.
Venardos Circus
Dry Creek Social Club
3333 FM 359
Richmond, TX, 77406
Directions (Map)
The Wild Feathers
with Special Guest
Jonathan Tyler
@The Heights Theatre
Sunday 3/13/2022 8:00 PM
Doors Open 7:00 PM
Lobby Opens 6:00 PM
Making it ten years as a band is no small feat. And maintaining the raw passion of those early days hustling, playing small rooms and cramming into the back of an old van is even rarer still. For the Wild Feathers, though, that passion has only grown with time, stronger now than when the beloved band first formed in 2010. Since then, the band has released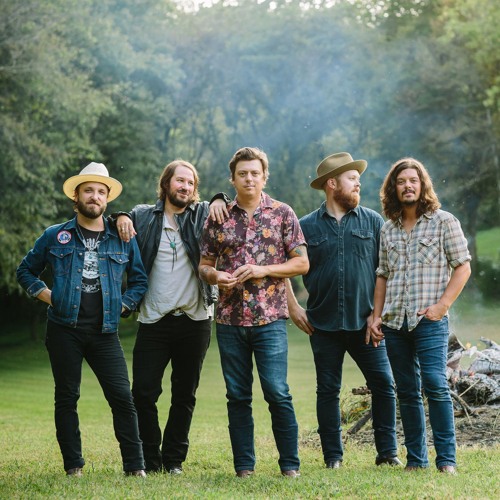 three critically acclaimed studio albums, one live album and toured with major acts like Bob Dylan and Willie Nelson, all while continuously honing their singular blend of Southern rock, Americana roots and heartland pop.
Now, the Wild Feathers are ready to pull back the curtain on their decade together with Medium Rarities, an eleven-song collection of previously unreleased music spanning each incarnation of their still-evolving career. Dave Cobb and Jay Joyce both feature as producers on the collection, with the Feathers themselves serving as co-producers for much of the album. The band will independently release Medium Rarities on November 20th.
In some ways, Medium Rarities is a product of the COVID-19 pandemic. When a major tour with Blackberry Smoke was canceled in March, the band found themselves with unexpected time to reflect on their career so far. Joel King, whom Ben Dumas dubs the band's "archive master," started poking around hard drives of old music, and the idea of a rarities compilation began to take shape.
"We took the time to go through our vault, which is music, demos, covers we've done, b-sides — rare things we've never released," Ricky Young explains. "We always wanted to do something with it one day but we thought this was as good a time as any."
The time leading up to the pandemic was also one of major transition for the Wild Feathers, making Medium Rarities something of a natural end point of the band's first era. In early 2020, the band parted ways, as Young explains, with their entire team: their record label, booking agency and management. They were ready to hit reset and start a new chapter right as the music industry was forced to hit an indefinite pause.
The Wild Feathers - "Big Sky"

"We were in the beginning stage of rebuilding, and then there was the pandemic," Young says. "We were slowing building back up from the ashes."
Weekend Reads Sponsored by Macy's and Amazon.com

A "gripping" (Entertainment Weekly) mystery about a woman who thinks she's found the love of her life—until he disappears.
Before Owen Michaels disappears, he smuggles a note to his beloved wife of one year: Protect her. Despite her confusion and fear, Hannah Hall knows exactly to whom the note refers—Owen's sixteen-year-old daughter, Bailey. Bailey, who lost her mother tragically as a child. Bailey, who wants absolutely nothing to do with her new stepmother.
Hannah and Bailey set out to discover the truth. But as they start putting together the pieces of Owen's past, they soon realize they're also building a new future—one neither of them could have anticipated.
As Hannah's increasingly desperate calls to Owen go unanswered, as the FBI arrests Owen's boss, as a US marshal and federal agents arrive at her Sausalito home unannounced, Hannah quickly realizes her husband isn't who he said he was. And that Bailey just may hold the key to figuring out Owen's true identity—and why he really disappeared.
With its breakneck pacing, dizzying plot twists, and evocative family drama, The Last Thing He Told Me is a riveting mystery, certain to shock you with its final, heartbreaking turn.
by Barack Obama (Author)
Bruce Springsteen (Author)
Renegades: Born in the USA is a candid, revealing, and entertaining dialogue between President Barack Obama and legendary musician Bruce Springsteen that explores everything from their origin stories and career-defining moments to our country's polarized politics and the growing distance between the American Dream and the American reality.
Filled with full-color photographs and rare archival material, it is a compelling and beautifully illustrated portrait of two outsiders—one Black and one white—looking for a way to connect their unconventional searches for meaning, identity, and community with the American story itself.
• Original introductions by President Obama and Bruce Springsteen
• Exclusive new material from the Renegades podcast recording sessions
• Obama's never-before-seen annotated speeches, including his "Remarks at the 50th Anniversary of the Selma to Montgomery Marches"
• Springsteen's handwritten lyrics for songs spanning his 50-year-long career
• Rare and exclusive photographs from the authors' personal archives
• Historical photographs and documents that provide rich visual context for their conversation

In a recording studio stocked with dozens of guitars, and on at least one Corvette ride, Obama and Springsteen discuss marriage and fatherhood, race and masculinity, the lure of the open road and the call back to home.
Houston's Online Weekend Planning Entertainment Guide
Looking for that Sunday weekend event and can't find it try our custom "Google Search"