Houston's Online Weekend Planning Entertainment Guide
Our Weekend Entertainment Picks for WeekendSundays
[From Houston, Tx.gov]
Tour de Houston Presented by Apache Corporation is a fundraising bike ride that benefits Houston's Reforestation Program. The ride will take place Sunday, March 18, 2018 at 7:00 a.m. This annual event offers Houstonians and visitors a unique way to view the city with bike routes winding through Houston's historic neighborhoods, scenic districts and parks. With three ride length options, the Tour de Houston is the perfect event for leisure riders or cycling enthusiasts. In addition, it is a BP MS 150 recommended training ride.
This event begins and ends in Hermann Square at City Hall located at 901 Bagby. Riders and volunteers will enjoy a post-ride party that includes music, free food and beverages.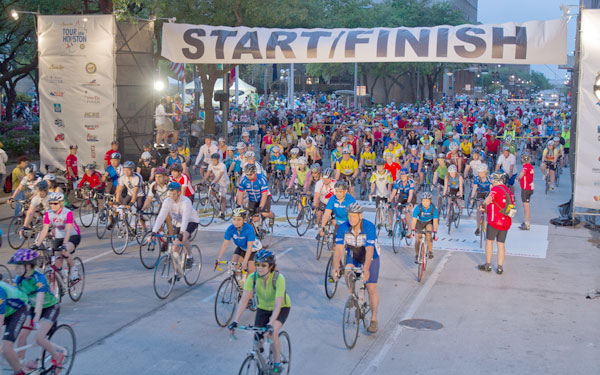 Howie Day
@The Heights Theatre
[From Howie Day.com]

Howie Day's emotionally resonant lyrics and inventive melodies have earned him both critical praise and a legion of devoted fans. He is known for his energetic, heartfelt shows, where he connects with audiences through the strength of his songwriting and his quirky sense of humor. Day's warm tenor voice "soars into fluttering, high registers, but also grates with real, pleading grit," as one critic put it. After sales of over a million records and two Top 10 hits, Day is back on the road in support of his new studio album, Lanterns.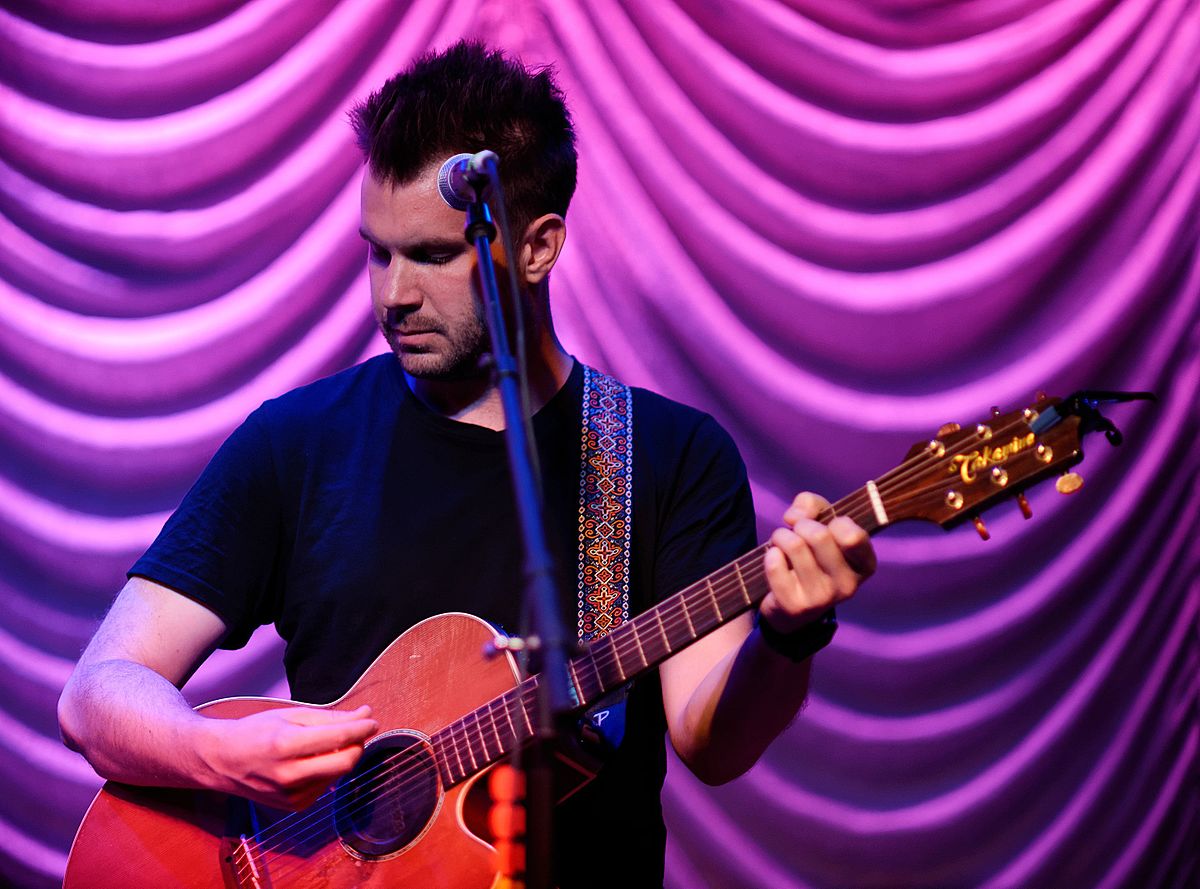 A native of Bangor, Maine, Day began playing piano at age five and guitar at age 12. By 15, he was writing his own songs and performing across New England. Shortly after graduating high school, Day became a fixture at college coffeehouses across the U.S. He wrote, financed and released his first effort, Australia, which was named Best Debut Album at the 2001 Boston Music Awards. The Boston Globe called Day "gorgeously seasoned, far beyond his years" with "a brave, beautiful singing voice." During his relentless touring schedule, Day began experimenting with effects pedals and loop-sampling techniques as he performed, layering live percussion with vocal harmonies and guitar parts to become a veritable one-man band. He went on to sell over 30,000 copies of Australia as he navigated the independent music scene and continued to hone his craft.

After signi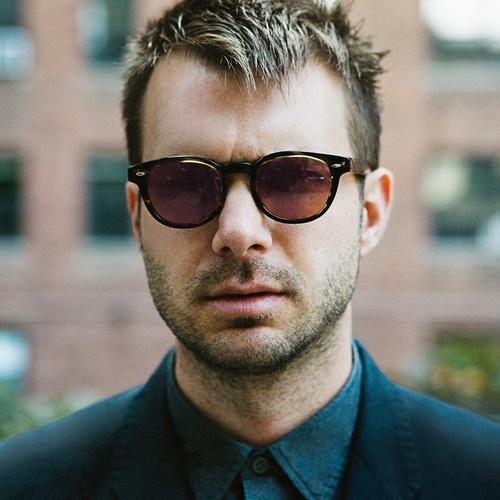 ng with Epic Records, Day released his major-label debut, Stop All The World Now, and hit the road to support it. The constant promotion paid off: Stop was certified gold in the U.S. and spawned two Top 10 radio hits: "She Says" and the platinum single "Collide." After three subsequent years of intense worldwide touring, Day moved to Los Angeles and returned to the studio. His next release, Sound the Alarm, built on the emotionally complex spirit of its predecessor and delved into Day's journey from indie wunderkind to platinum-selling artist. Its lead single, "Be There," became a staple at modern AC radio.

After parting ways with Epic and relocating to New York City in 2010, Day released the Ceasefire EP on his own label, Daze. Over the next two years, as a reenergized Day toured North America, Australia and Asia, new songs began to emerge and evolve. His fourth full-length album, Lanterns, was recorded in Boston with producer and longtime friend Mike Denneen. Awash with a warm musicality and unique instrumentation, the album also features guest vocals from Aimee Mann. Lanterns was released in April 2015.
Satchmo At The Waldorf
@Alley Theatre
Hubbard Stage
Playing Now through March 25th, 2018

THE STORY: SATCHMO AT THE WALDORF is a one-man, three-character play in which the same actor portrays Louis Armstrong, the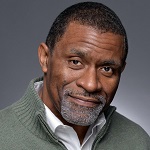 greatest of all jazz trumpeters; Joe Glaser, his white manager; and Miles Davis, who admired Armstrong's playing but disliked his onstage manner. That actor is Jerome Preston Bates as Louis Armstrong, Joe Glaser and Miles Davis.
The story takes place in 1971 in a dressing room backstage at the Empire Room of New York's Waldorf-Astoria Hotel, where Armstrong performed in public for the last time four months before his death. Reminiscing into a tape recorder about his life and work, Armstrong seeks to come to terms with his longstanding relationship with Glaser, whom he once loved like a father but now believes to have betrayed him. In alternating scenes, Glaser defends his controversial decision to promote Armstrong's career (with the help of the Chicago mob) by encouraging him to simplify his musical style, while Davis attacks Armstrong for pandering to white audiences.

The show centers on the trumpeter's relationship with his Mob-connected Jewish manager of more than thirty-five years, Joe Glaser.
It was produced at the Wallis Annenberg Center for the Performing Arts in Beverly Hills, Ca., in May of 2015, and at Chicago's Court Theatre, Colorado Springs' Theatreworks, Palm Beach Dramaworks, the Seacoast Repertory Theatre of Portsmouth, N.H., and San Francisco's American Conservatory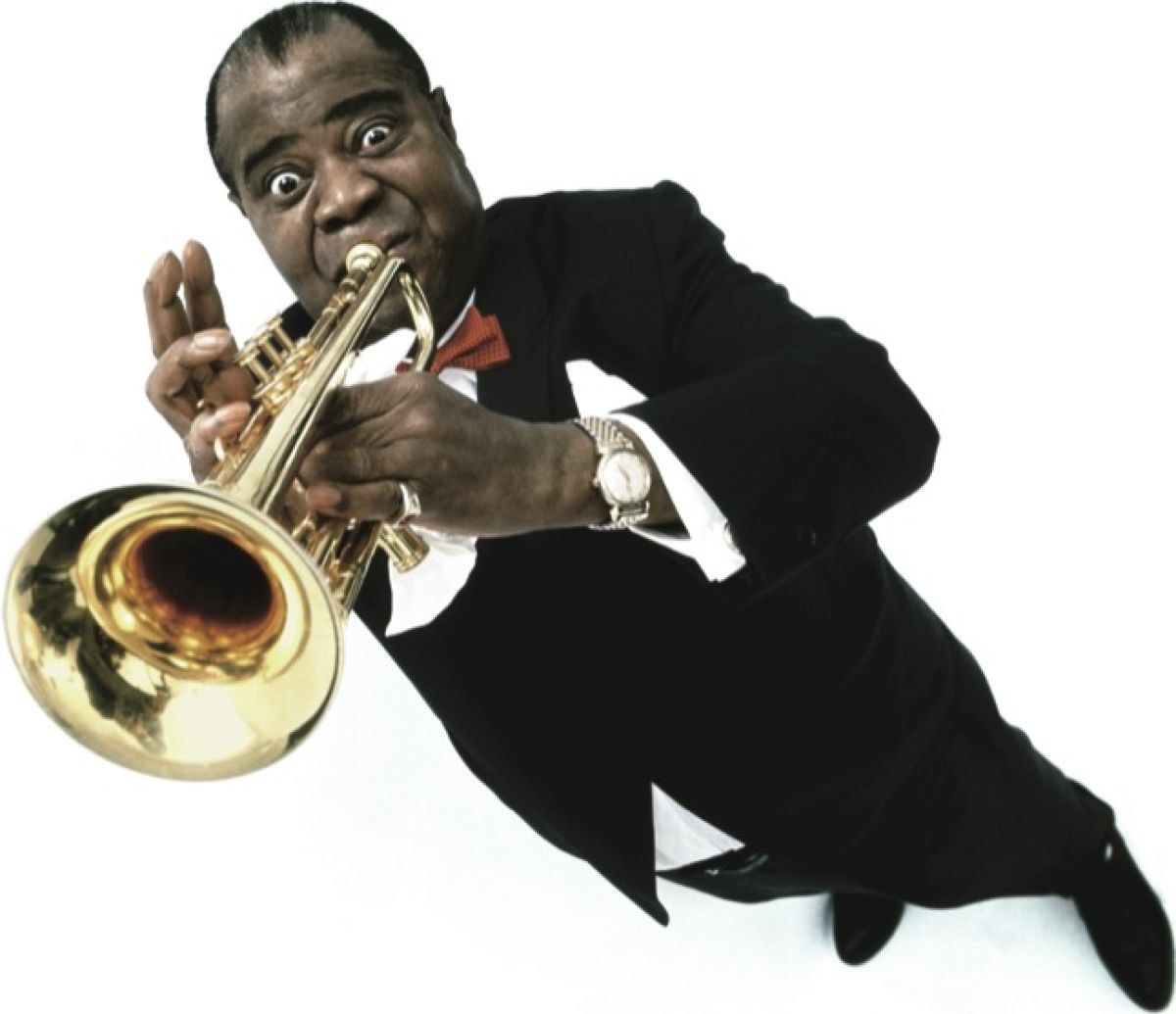 Theatre during the 2015–16 season. It was produced by New Venture Theatre of Baton Rouge, La., Triangle Productions of Portland, Ore., B Street Theatre of Sacramento, Calif., and the Mosaic Theater Company of Washington, D.C., during the 2016-17 season. The Palm Beach Dramaworks production was directed by Teachout in his professional debut as a stage director. On February 24, 2018, Satchmo will open at the Alley Theatre of Houston in a production directed by Teachout that runs through March 18. An acting version of the play is published by Dramatists Play Service.

Terry Teachout, moved to New York City in 1985, working as an editor at Har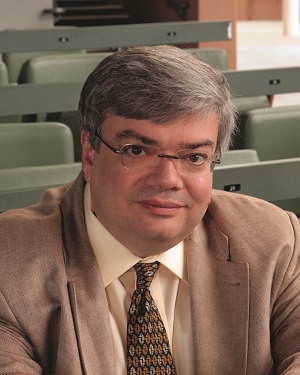 per's Magazine (1985–87) and an editorial writer for the New York Daily News (1987–93) and as the News' classical music and dance critic (1993–2000). In 2004 he was appointed by President Bush to the National Council on the Arts, the advisory and review panel of the National Endowment for the Arts, completing his term in 2010. In 2005 he was hospitalized with congestive heart failure, but subsequently recovered. A political conservative with wide-ranging cultural interests and sympathies, he maintains cordial relationships with artists, critics, and bloggers from all parts of the political spectrum.
Satchmo at The Waldorf makes its way to America's Bayou City at the Alley on the Hubbard stage.

Satchmo At The Waldorf
Alley Theatre
Hubbard Stage
615 Texas Ave.
Houston, TX
Directions
February 25th, through March 25th, 2018
view tickets
Tickets provided by Ticket liquidators.com
Looking for that Sunday weekend event and can't find it try our custom "Google Search"