Weekend Sundays is updated continuously
Houston Livestock Show
and Rodeo
Present George Strait
with special guest
Ashley McBryde
@NRG Stadium
George Strait concert-only performance will begin at 7 p.m., with special guest Ashley McBryde
Strait will take the stage at approximately 8 p.m. and will perform a full-length concert

This rodeo weekend its George Strait at Houston Livestock Show and Rodeo with special guest Ashley McBryde.

Some might say the beauty of George Strait is you know what you're going to get - straight ahead country music. But the real beauty of George Strait is his innate ability to collide comfortable & worn with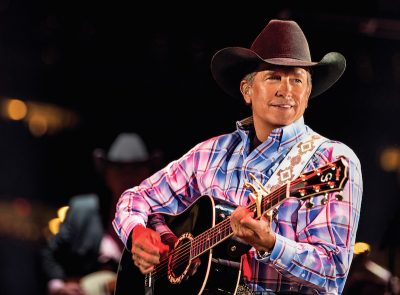 fresh & exciting every time he straps on his guitar and steps up to the microphone.
George Strait is the undeniable "King of Country Music." His music career spans more than 30 years; includes 60 No. 1 singles, more than any other artist in any genre; and boasts 33 platinum or multi-platinum-selling albums, more than any country artist and third across all genres behind only The Beatles and Elvis Presley. Strait is the only act in history to have a Top 10 hit every year for over three decades and has sold more than 70 million albums and earned more than 60 major entertainment industry awards.
Strait, whose name has become synonymous with "real country" since his 1981 debut, was inducted into the Country Music Hall of Fame in 2006. He has since released five more albums, including the GRAMMY Award-winning Troubadour and his latest chart-topping release, Cold Beer Conversation.
Recently Lyle Lovett spoke to Independent Digital News & Media's Martin Chilton a British tabloid about his music and other items.
Lovett was in the British Isles this past weekend for the Country to Country festival in London.
"I feel like my songs are just snapshots of the little things that I see," the 61-year-old says. "They are not of a conceptual scope. My songs are about the accumulated, small moments in the course of a day that turn into your life. Those baby steps we take each day that end up being the long journey. The big issues are important, too, but it's the moment-to-moment that really interests me. I see people just trying to survive as individuals in a world where you can take the wrong step at any point and it can all fall apart."
Lovett talked up how entertainer Ray Charles was a great influencers on his music, "He is just one of the most important singers and musicians in the history of music," says Lovett. "Ray Charles is such an influence on everything. He really personifies soul music. In his wonderful expression, you hear a direct connection to the gospel roots of that kind of music."
Andres Fest
A symphonic Celebration
@Jones Hall for The Performing Arts
Emanuel Ax and Principal Keyboard Scott Holshouser are featured in The Carnival of the Animals, and each concert showcases a different lineup of dazzling solo performances by orchestra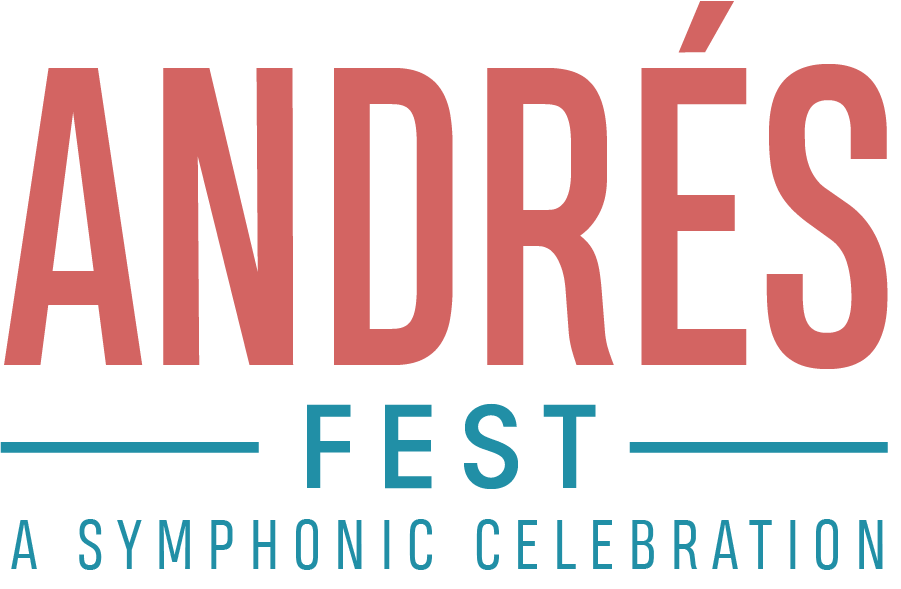 musicians.

View Friday March 18 program info >
View Saturday March 19 program info >
View Sunday March 20 program info >
Andrés Fest Weekend 2
March 26 & 27
Symphony principals William VerMeulen and Dave Kirk perform new works by Bruce Broughton and Wynton Marsalis, and the orchestra shares favorites of Ravel and Gershwin.
Jones Hall
for The Performing Arts
615 Louisiana Street
Houston, TX 77002
Direction (Map)
Box Office: (713) 224-7575
Group Sales: (713) 238-1435
Hamilton
@Hobby Center
Sarofim Hall
Sun Mar 20, 2022 at 1:30 pm
Sun Mar 20, 2022 at 7:30 pm
It was in the creative mind of Lin-Manuel Miranda that lead to the creation of Hamilton.
With book, music and lyrics by Lin-Manuel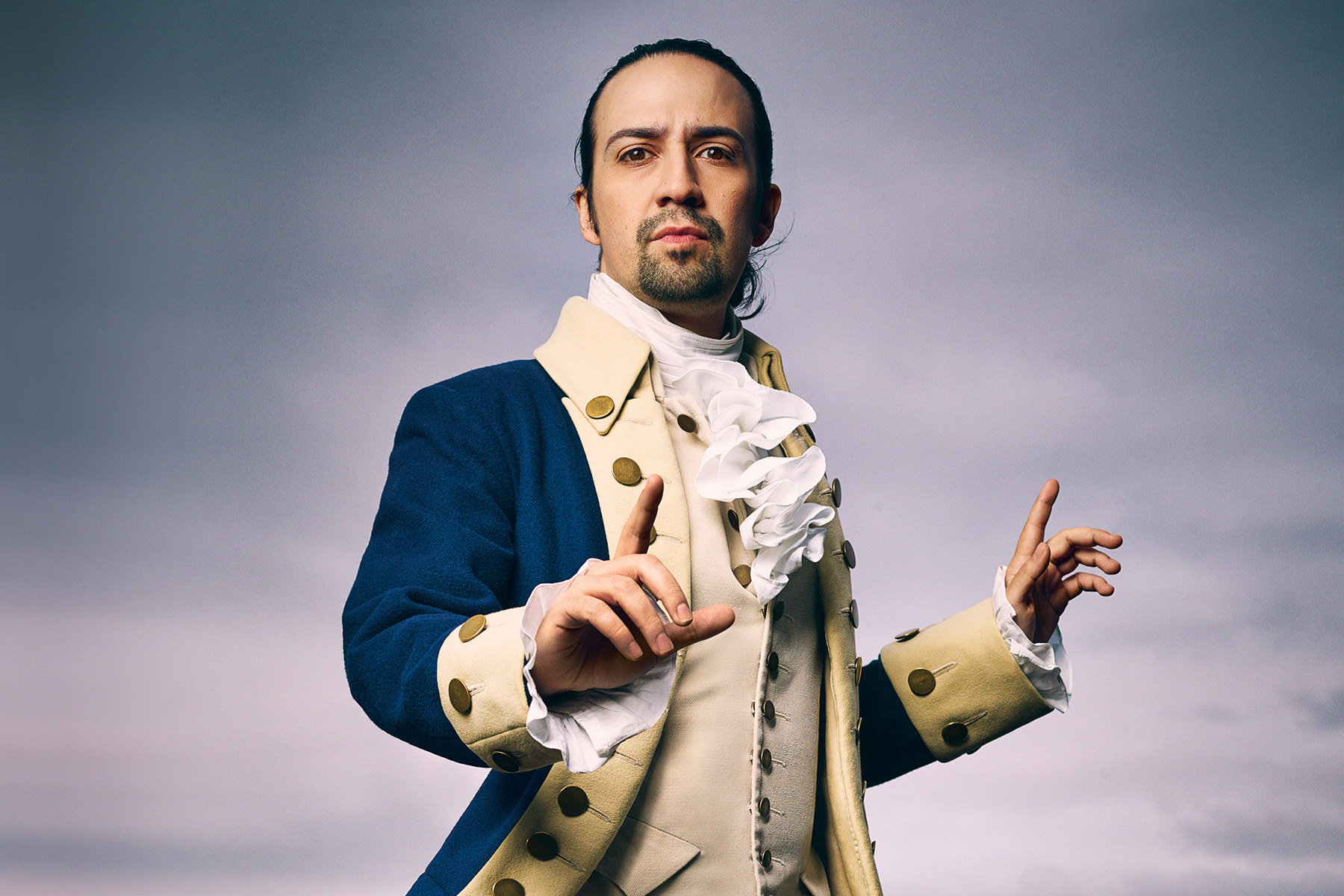 Miranda, direction by Thomas Kail, choreography by Andy Blankenbuehler and musical direction and orchestrations by Alex Lacamoire, Hamilton is based on Ron Chernow's biography of Founding Father Alexander Hamilton.
Hamilton is the story of America's Founding Father Alexander Hamilton, an immigrant from the West Indies who became George Washington's right-hand man during the Revolutionary War and was the new nation's first Treasury Secretary. Featuring a score that blends hip-hop, jazz, blues, rap, R&B, and Broadway, Hamilton is the story of America then, as told by America now.
Hamilton's creative team previously collaborated on the 2008 Tony Award ® Winning Best Musical In The Heights. Hamilton features scenic design by David Korins, costume design by Paul Tazewell, lighting design by Howell Binkley, sound design by Nevin Steinberg, hair and wig design by Charles G. LaPointe, and casting by Telsey + Company, Bethany Knox, CSA. The musical is produced by Jeffrey Seller, Sander Jacobs, Jill Furman and The Public Theater. The Hamilton Original Broadway Cast Recording is available everywhere nationwide. The Hamilton recording received a 2016 Grammy for Best Musical Theatre Album.
The Hobby Center for the Performing Arts
800 Bagby Street
Houston, TX 77002
(713) 315-2525
Directions (Map)
David A. Arnold
@Improv Houston
Comedian David Arnold makes his way to the Bayou City this weekend performing at The Improv in northwest Houston.

Arnold has been doing stand-up for years, but is know for his genus comedy writing for television. Arnold served as writer/producer for the Netflix series Fuller House. Arnold has written episodes of several comedy shows, including Meet the Browns (TBS), The Rickey Smiley Show (TV One), Raising Whitley (OWN), Tyler Perry's House of Payne (TBS), and The Tony Rock Project (MyNetworkTV). In 2021, Arnold created the Nickelodeon show That Girl Lay Lay and serves as showrunner for the series. Arnold appeared in several television series including Meet the Browns, A Series of Unfortunate People and The Tony Rock Project.
Arnold has his own stand-up comedy special on Netflix, David A. Arnold: Fat Ballerina.
The Improv
Marq-E Entertainment Center
7620 Katy Freeway
455 Houston, TX 77024
Directions
Buy tickets over the phone:
713-333-8800
Houston Rockets vs. Memphis Grizzlies
NBA Basketball at Toyota Center
More info at www.toyotacenter.com
and www.rockets.com.
Sunday March 20, 2022 2:30pm
1510 Polk St, Houston, TX 77002
Directions (map)
Weekend Reads Sponsored by Macy's and Amazon.com

A "gripping" (Entertainment Weekly) mystery about a woman who thinks she's found the love of her life—until he disappears.
Before Owen Michaels disappears, he smuggles a note to his beloved wife of one year: Protect her. Despite her confusion and fear, Hannah Hall knows exactly to whom the note refers—Owen's sixteen-year-old daughter, Bailey. Bailey, who lost her mother tragically as a child. Bailey, who wants absolutely nothing to do with her new stepmother.
Hannah and Bailey set out to discover the truth. But as they start putting together the pieces of Owen's past, they soon realize they're also building a new future—one neither of them could have anticipated.
As Hannah's increasingly desperate calls to Owen go unanswered, as the FBI arrests Owen's boss, as a US marshal and federal agents arrive at her Sausalito home unannounced, Hannah quickly realizes her husband isn't who he said he was. And that Bailey just may hold the key to figuring out Owen's true identity—and why he really disappeared.
With its breakneck pacing, dizzying plot twists, and evocative family drama, The Last Thing He Told Me is a riveting mystery, certain to shock you with its final, heartbreaking turn.
by Barack Obama (Author)
Bruce Springsteen (Author)
Renegades: Born in the USA is a candid, revealing, and entertaining dialogue between President Barack Obama and legendary musician Bruce Springsteen that explores everything from their origin stories and career-defining moments to our country's polarized politics and the growing distance between the American Dream and the American reality.
Filled with full-color photographs and rare archival material, it is a compelling and beautifully illustrated portrait of two outsiders—one Black and one white—looking for a way to connect their unconventional searches for meaning, identity, and community with the American story itself.
• Original introductions by President Obama and Bruce Springsteen
• Exclusive new material from the Renegades podcast recording sessions
• Obama's never-before-seen annotated speeches, including his "Remarks at the 50th Anniversary of the Selma to Montgomery Marches"
• Springsteen's handwritten lyrics for songs spanning his 50-year-long career
• Rare and exclusive photographs from the authors' personal archives
• Historical photographs and documents that provide rich visual context for their conversation

In a recording studio stocked with dozens of guitars, and on at least one Corvette ride, Obama and Springsteen discuss marriage and fatherhood, race and masculinity, the lure of the open road and the call back to home.
Houston's Online Weekend Planning Entertainment Guide
Looking for that Sunday weekend event and can't find it try our custom "Google Search"