Weekend Sundays is updated continuously
Come From Away
Sarofim Hall
@Hobby Center
Come from Away is a Canadian musical with book, music and lyrics by Irene Sankoff and David Hein. It is set in the week following the September 11 attacks and tells the true story of what transpired when 38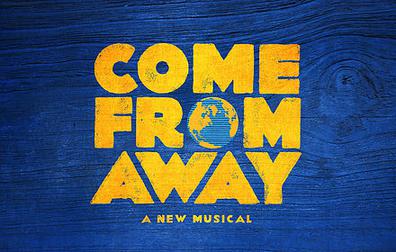 planes were ordered to land unexpectedly at Gander International Airport in the small town of Gander in the province of Newfoundland and Labrador, Canada as part of Operation Yellow Ribbon. The characters in the musical are based on (and in most cases share the names of) real Gander residents as well as some of the 7,000 stranded travelers they housed and fed.
In October 2018 it became the longest-running Canadian musical in Broadway history, surpassing The Drowsy Chaperone's previous record of 674 performances.

The musical has been received by audiences and critics as a cathartic reminder of the capacity for human kindness in even the darkest of times and the triumph of humanity over hate.
Andres Fest
A symphonic Celebration
@Jones Hall for The Performing Arts
Emanuel Ax and Principal Keyboard Scott Holshouser are featured in The Carnival of the Animals, and each concert showcases a different lineup of dazzling solo performances by orchestra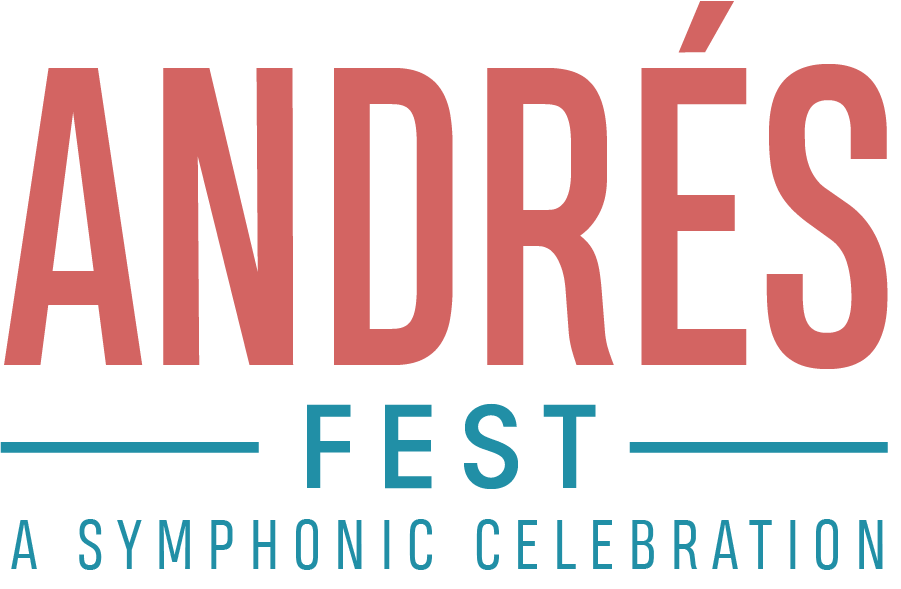 musicians.

View Friday March 18 program info >
View Saturday March 19 program info >
View Sunday March 20 program info >
Andrés Fest Weekend 2
March 26 & 27
Symphony principals William VerMeulen and Dave Kirk perform new works by Bruce Broughton and Wynton Marsalis, and the orchestra shares favorites of Ravel and Gershwin.
Jones Hall
for The Performing Arts
615 Louisiana Street
Houston, TX 77002
Direction (Map)
Box Office: (713) 224-7575
Group Sales: (713) 238-1435
Tyler, The Creator
in Concert
@Toyota Center
This Sunday its pop rapper and skateboard enthusiast, Tyler, The Creator at Toyota Center.
Andy Kellman of All Music.com says, "One of the more fascinating artistic evolutions since the late 2000s has been that of Tyler, The Creator. The rapper and producer surfaced as a founding member of Odd Future, an outlandish alternative rap crew that gradually permeated the mainstream as it begat a multitude of related projects. A high percentage of these recordings, including Earl Sweatshirt's Earl (2010), Odd Future's The OF Tape, Vol. 2 (2012), and Frank Ocean's Grammy-winning Channel Orange (2012), have been made with Tyler's deep involvement.
As a solo artist, Tyler's output has gleefully swung from purposefully distasteful and crude to charming and sophisticated, sometimes blurring the distinction between the extremes. His first four solo albums, namely Goblin (2011), Wolf (2013), Cherry Bomb (2015), and Flower Boy (2017), debuted within the Top Five of the Billboard 200, distinguished above all other unique qualities by his gravelly voice and an irascible disposition befitting a collision-shop owner. The widespread embrace of the kaleidoscopic Flower Boy, a number two hit nominated for a Grammy in the category of Best Rap Album, has led to a pair of subsequent number one albums: IGOR (2019), another Grammy-nominated recording, and CALL ME IF YOU GET LOST (2021), which expanded the artist's stylistic reach while reaffirming his devotion to hip-hop with a raw lyrical approach. (Read more @ All Music.com Click Here)
Ars Lyrica
Presents
An Uncommon Chevalier
@Hobby Center
Zilkha Hall
An accomplished composer, violinist, conductor, fencer, and dancer, Joseph de Bologne became the toast of Paris in the early 1770s. The son of a plantation owner and an African slave, the younger mixed-race Bologne acquired the title Chevalier de Saint-Georges thanks to Louis XV, in whose personal guard he briefly served, and eventually became a favorite of Marie Antoinette.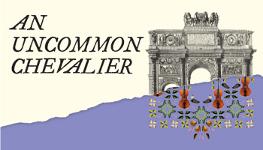 With a tuneful violin concerto from Saint-Georges, a comparable work from a contemporary, and a symphony commissioned by the Chevalier, this program transports us to a lively Parisian concert hall in the mid 1780s, just before the Revolution changed everything.
The Hobby Center for the Performing Arts
800 Bagby Street
Houston, TX 77002
(713) 315-2525
Directions (Map)
Weekend Reads Sponsored by Macy's and Amazon.com

A "gripping" (Entertainment Weekly) mystery about a woman who thinks she's found the love of her life—until he disappears.
Before Owen Michaels disappears, he smuggles a note to his beloved wife of one year: Protect her. Despite her confusion and fear, Hannah Hall knows exactly to whom the note refers—Owen's sixteen-year-old daughter, Bailey. Bailey, who lost her mother tragically as a child. Bailey, who wants absolutely nothing to do with her new stepmother.
Hannah and Bailey set out to discover the truth. But as they start putting together the pieces of Owen's past, they soon realize they're also building a new future—one neither of them could have anticipated.
As Hannah's increasingly desperate calls to Owen go unanswered, as the FBI arrests Owen's boss, as a US marshal and federal agents arrive at her Sausalito home unannounced, Hannah quickly realizes her husband isn't who he said he was. And that Bailey just may hold the key to figuring out Owen's true identity—and why he really disappeared.
With its breakneck pacing, dizzying plot twists, and evocative family drama, The Last Thing He Told Me is a riveting mystery, certain to shock you with its final, heartbreaking turn.
by Barack Obama (Author)
Bruce Springsteen (Author)
Renegades: Born in the USA is a candid, revealing, and entertaining dialogue between President Barack Obama and legendary musician Bruce Springsteen that explores everything from their origin stories and career-defining moments to our country's polarized politics and the growing distance between the American Dream and the American reality.
Filled with full-color photographs and rare archival material, it is a compelling and beautifully illustrated portrait of two outsiders—one Black and one white—looking for a way to connect their unconventional searches for meaning, identity, and community with the American story itself.
• Original introductions by President Obama and Bruce Springsteen
• Exclusive new material from the Renegades podcast recording sessions
• Obama's never-before-seen annotated speeches, including his "Remarks at the 50th Anniversary of the Selma to Montgomery Marches"
• Springsteen's handwritten lyrics for songs spanning his 50-year-long career
• Rare and exclusive photographs from the authors' personal archives
• Historical photographs and documents that provide rich visual context for their conversation

In a recording studio stocked with dozens of guitars, and on at least one Corvette ride, Obama and Springsteen discuss marriage and fatherhood, race and masculinity, the lure of the open road and the call back to home.
Houston's Online Weekend Planning Entertainment Guide
Looking for that Sunday weekend event and can't find it try our custom "Google Search"