Weekend Sundays is updated continuously
Race Is A "Bitch"
HUH !!!
It is obvious in this 24-hour news cycle business the obsession with stories about "race and racism" are at top of the list for television producers and their assignment editors .

It was the murder of ten Black people for being Black in the Niagara-Buffalo area of New York state that has us all thinking. What the "#!*%"?

It's still being determined if this young man was deranged or just a hate monger that wanted to be a catalyst for social unrest regarding race.

I have to note here, the planning guide is curated over a two-to-three-day period most of the time by me sitting in a Chic-fil-a, Starbucks or sometimes a Popeyes. (I grew up in New Orleans, La)

I review what is happening in the four-county area, check e-mails for event submissions and just curate and re-write.

During this process I occasionally talk to people at these locations about current events. I'm usually in Houston's "East End" of town a Latino section of our Bayou City.
If you haven't noticed yet, I put my picture at the end of the Home page (scroll down) of (Weekend Houston) Houston's Weekend Planning Guide. I say this to tell you, I am "Black," no not Latino with a name like Menendez---Black. Okay my grandfather's dad was from Cuba.
My dad's mother was "Black" from the Louisiana delta of Plaquemine Parish, Louisiana. I mean she had a very dark complexion. His dad, my grandfather was from a "creole" neighborhood of New Orleans, La. He looked "White." They married.

I remember times complaining to my dad about being "Black" working in radio and television. He would say, "What you're wining about? I had a Black and White one (his parents) and in school we (his three brothers) were teased about their mother and father many times. This was pre-WWII . The 40's and 50's. This was when it was illegal for "White people" and Black people" to marry in Louisiana. But was grandfather "White," no he just looked it.
Race is a "bitch" huh!
But this is the rub everybody White and non-White, I am "Jeffery" first. Always Jeffery first. When I wake up in the morning and look in the mirror. I see Jeffery looking back at me. Oh, Jeffery is "Black." Okay. I like that too.
Interestingly, when I was a talk radio producer I was "Jeffery" too. This was during the late 70's and throughout the 80's, being the only Black (Oh Jeffery) in charge of radio broadcasts was impressive.
Hell. I attended the University of New Orleans they well prepared me to take on the responsibilities as a producer. Thank you May Jones, PhD in the Mass Communications Department UNO!
Let me explain here. It was my co-workers who would remind me I was "Black". I would say in my head "okay." I would also think sometimes. What does that mean when they would say this to me? Oh, it meant I was in the tribe, you know . . ."Black", if I was with Black co-workers. If I were with White co-workers. I would think. Are they trying to complement me, since there were so few "Black" talk radio producer? Hmm…. It was exhausting. I "Jeffery", just wanted to do good talk radio.
Let me move on to how exhausting it was to be "Jeffery." Oh. "Black Jeffery."
It was over 35-years ago I use to produce a popular talk magazine show in Baton Rouge, Louisiana. "Mid-Day Magazine with Don Grady". I had to know everything to make this show work every weekday.
So, as we head into this weekend think about it everybody. Are we headed back to the 60's?
I used my mom's birth name during that time, "Jeff White" as the producer of the show. The Program Director, Dave Prince insisted the host of the show acknowledged on-air "Jeff White" produced the program. So, at the end of the two-hour broadcast every day the host of the show, would say, "Mid-Day Magazine is produced by Jeff White, Thank you Jeffery." The host would occasionally talk to me in the control room, but like many producers, I would say "we" (producers) are not part of the on-air banter. As talk radio matured that changed. Every talk show host was talking to their producer on air with the producer responding.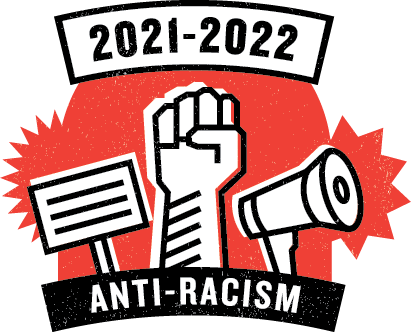 This was around 1985 in Baton Rouge, Louisiana the audience of this news/talk radio station assumed I was "White". Let me say why. One day I was encouraged to join the show from a remote broadcast I had set up with an audience. Dave Prince, Program Director who hired me insisted I produce the show from the remote location instead from the station's control room.
So, as we head into this weekend think about it everybody. Are we headed back to the 60's?
He also insisted on introducing me to our listeners. He started before the "live" broadcast introducing the host with applause, then he said this is our show producer "Jeff White." The audience all "White" just stop applauding. I don't think they were being disrespect full; they were surprised I was a "Black" man. Hell, I most likely spoke to some of them on the phone when they called went I had to screen possible air calls. They were shocked not because I was Jeff White, because I was Black. But I have to say I was still Jeffery.
Race is a "bitch" huh!
When are some White people going to stop all this nonsense? We are all Americans. Lincoln said the south would never accept Black (slaves) people as equals. But have we not progressed since 1865? We have progressed since the 60's, remember the city's burning north and south of the Mason Dixon Line.
Why is it some White people think they are being discriminated? Why do some White people think they are going to be replaced?

So, as we head into this weekend think about it everybody. Are we headed back to the 60's? When George Floyd was killed two years ago I thought we were. Now ten Black people are dead because they were Black.

Is this a slow burning pot?
Weekend Reads Sponsored by Macy's and Amazon.com

A "gripping" (Entertainment Weekly) mystery about a woman who thinks she's found the love of her life—until he disappears.
Before Owen Michaels disappears, he smuggles a note to his beloved wife of one year: Protect her. Despite her confusion and fear, Hannah Hall knows exactly to whom the note refers—Owen's sixteen-year-old daughter, Bailey. Bailey, who lost her mother tragically as a child. Bailey, who wants absolutely nothing to do with her new stepmother.
Hannah and Bailey set out to discover the truth. But as they start putting together the pieces of Owen's past, they soon realize they're also building a new future—one neither of them could have anticipated.
As Hannah's increasingly desperate calls to Owen go unanswered, as the FBI arrests Owen's boss, as a US marshal and federal agents arrive at her Sausalito home unannounced, Hannah quickly realizes her husband isn't who he said he was. And that Bailey just may hold the key to figuring out Owen's true identity—and why he really disappeared.
With its breakneck pacing, dizzying plot twists, and evocative family drama, The Last Thing He Told Me is a riveting mystery, certain to shock you with its final, heartbreaking turn.
by Barack Obama (Author)
Bruce Springsteen (Author)
Renegades: Born in the USA is a candid, revealing, and entertaining dialogue between President Barack Obama and legendary musician Bruce Springsteen that explores everything from their origin stories and career-defining moments to our country's polarized politics and the growing distance between the American Dream and the American reality.
Filled with full-color photographs and rare archival material, it is a compelling and beautifully illustrated portrait of two outsiders—one Black and one white—looking for a way to connect their unconventional searches for meaning, identity, and community with the American story itself.
• Original introductions by President Obama and Bruce Springsteen
• Exclusive new material from the Renegades podcast recording sessions
• Obama's never-before-seen annotated speeches, including his "Remarks at the 50th Anniversary of the Selma to Montgomery Marches"
• Springsteen's handwritten lyrics for songs spanning his 50-year-long career
• Rare and exclusive photographs from the authors' personal archives
• Historical photographs and documents that provide rich visual context for their conversation

In a recording studio stocked with dozens of guitars, and on at least one Corvette ride, Obama and Springsteen discuss marriage and fatherhood, race and masculinity, the lure of the open road and the call back to home.
Houston's Online Weekend Planning Entertainment Guide
Looking for that Sunday weekend event and can't find it try our custom "Google Search"