Weekend Sundays is updated continuously
Damien Escobar
@HOB Houston
Sunday 5/15/2021 8:00 PM
Doors Open 7:00 PM

Damien Escobar once a self-proclaimed retired artist is now back to being one of the world's top violinist. This weekend Escobar is back at LiveNations's HOB Houston in GreenStreet Downtown.
A lot of people have taken note, but so have the media - the gatekeepers of information, with major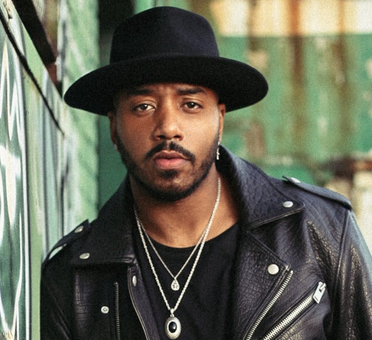 feature stories in People Magazine, Huffington post, CNN, The NY Daily News and Chicago Tribune. The star even found his way back on national television, performing on WETV's "David Tutera's: Unveiled". Since then invitations to appear on television haven't ceased; landing Escobar in the interviewee chair at every major network on both a local and national scale including Fox News, The Hallmark Channel, The Katie Couric Show, Empire Live , NBC, CBS and ABC.
A constant creator Damien has had his hand in a plethora of entrepreneurial endeavors including penning his first children's book entitled "The Sound of Strings", a signature line of violins, a partnership to develop his own line of wines, a nonprofit organization as well as a children's focused music program. As a veteran knowing the ups and downs of the industry, he has committed to centering his career around the loyal fans whom he refers to as"good people" and who constantly remind him of why he returned to music. With this in mind it has been important to the "violin crooner" to build a brand that is inclusive of his global fan base.
Damien Escobar is a musical pioneer dominating an industry that's ready for change.
Today Damien's solo career is moving at lightning speed. Damien is currently promoting his newest single, Get Up And Dance, which is the lead single from his second solo album, "Boundless". The "Boundless" album in particular is important to Damien as it marks Damien's first solo album of all originally produced material. The nationally executed Boundless Tour has brought Damien to a number of US cities for an unprecedented number of sold out shows in various major markets including Chicago, Philadelphia, Los Angeles and New York City. His single Freedom premiered at #15 on the iTunes dance charts and subsequently broke the iTunes Hot 100 Top 10.
Four years ago Damien was a shell of himself. Humbled by homelessness and depression, Damien had to fight through his fear of failure and reemerge as a confident, positive, thriving artist. Today he has arrived. An unprecedented story of triumph, Damien Escobar can look back at his days playing the violin for change on the subway platforms of New York to playing for Presidents in the White House. Unpretentious yet confident, Damien makes no secret of the determination necessary to gain the recognition he has obtained while becoming one of the few commercially successful mainstream violinist. Damien Escobar is a musical pioneer dominating an industry that's ready for change. The future of the music industry rests in his hands - and he's ready.
HOB Houston
in GreenStreet
1204 Caroline St.
Houston, TX
(888) 402-5837
Directions (Map)
Weekend Reads Sponsored by Macy's and Amazon.com

A "gripping" (Entertainment Weekly) mystery about a woman who thinks she's found the love of her life—until he disappears.
Before Owen Michaels disappears, he smuggles a note to his beloved wife of one year: Protect her. Despite her confusion and fear, Hannah Hall knows exactly to whom the note refers—Owen's sixteen-year-old daughter, Bailey. Bailey, who lost her mother tragically as a child. Bailey, who wants absolutely nothing to do with her new stepmother.
Hannah and Bailey set out to discover the truth. But as they start putting together the pieces of Owen's past, they soon realize they're also building a new future—one neither of them could have anticipated.
As Hannah's increasingly desperate calls to Owen go unanswered, as the FBI arrests Owen's boss, as a US marshal and federal agents arrive at her Sausalito home unannounced, Hannah quickly realizes her husband isn't who he said he was. And that Bailey just may hold the key to figuring out Owen's true identity—and why he really disappeared.
With its breakneck pacing, dizzying plot twists, and evocative family drama, The Last Thing He Told Me is a riveting mystery, certain to shock you with its final, heartbreaking turn.
by Barack Obama (Author)
Bruce Springsteen (Author)
Renegades: Born in the USA is a candid, revealing, and entertaining dialogue between President Barack Obama and legendary musician Bruce Springsteen that explores everything from their origin stories and career-defining moments to our country's polarized politics and the growing distance between the American Dream and the American reality.
Filled with full-color photographs and rare archival material, it is a compelling and beautifully illustrated portrait of two outsiders—one Black and one white—looking for a way to connect their unconventional searches for meaning, identity, and community with the American story itself.
• Original introductions by President Obama and Bruce Springsteen
• Exclusive new material from the Renegades podcast recording sessions
• Obama's never-before-seen annotated speeches, including his "Remarks at the 50th Anniversary of the Selma to Montgomery Marches"
• Springsteen's handwritten lyrics for songs spanning his 50-year-long career
• Rare and exclusive photographs from the authors' personal archives
• Historical photographs and documents that provide rich visual context for their conversation

In a recording studio stocked with dozens of guitars, and on at least one Corvette ride, Obama and Springsteen discuss marriage and fatherhood, race and masculinity, the lure of the open road and the call back to home.
Houston's Online Weekend Planning Entertainment Guide
Looking for that Sunday weekend event and can't find it try our custom "Google Search"