Weekend Sundays
November 11th, 2018
Sebastian Maniscalco
@Cullen Performance Hall
Sunday 11/11/2018 7:00 PM

Sebastian Maniscalco will be at the University of Houston's Cullen Performance Hall this weekend. Earlier this week (Monday 11/5/2018) Maniscalco was on ABC's Jimmy Kimmel Live.It was two years Maniscalco made his way to the Bayou City in his Why Would You Do That Tour at Houston's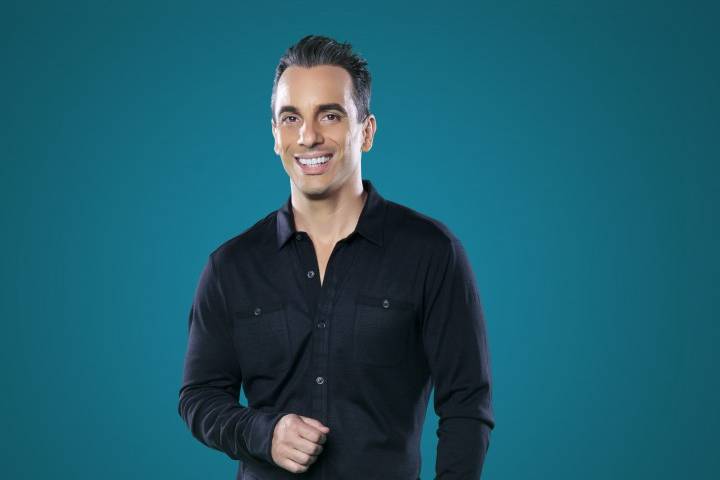 Revention Music Center. He told Houston's Free Press reporter, Vic Shuttee, "I always watched Johnny Carson growing up, and [I] was always enthralled when the comedians came on." "How do they remember all this? How do they nail the timing?"
Maniscalco also told Shutee, Brian Regan, Bill Burr, Eddie Murphy and Andrew "Dice" Clay are his influences. "Also John Ritter, who is not really a stand-up, but as a tremendous physical presence and comedic actor, which is something I like to do in my act too."

Manisacalco after moving to Los Angeles back in 1998 began performing at open mics in bars and bowling alleys while working as a waiter at the Four Seasons Hotel in Beverly Hills until 2005. It was that year Maniscalco began performing as a regular at The Comedy Store in West Hollywood. This would eventually lead to half-hour Comedy Central Presents specials. The young network then gave him a four special deal. His first special was Sebastian Live. His next three specials were aired on Showtime, with What's Wrong With People six years ago. Aren't You Embarrassed?, taped in Chicago came out in 2014 and Why Would You Do That?, taped at the Beacon Theatre in New York City and released in 2016.
The 45-year-old comedian was in Connecticut two weeks ago with his Stay Hungry tour. He spoke of his act to reporter Linda Tuccio-Koonz, of ctpost.com, "You don't have to be Italian to get it," he said. "It's kind of the way we grew up. Those shared experiences seem to resonate with a lot of different people. She's Jewish. Ah! Same thing."

That connection is why fans often approach Maniscalco as if they know him personally. It happened in Times Square recently; people told him they felt like they'd grown up with him. "I feel like we are all one big family and I am just kind of a guy who is telling our story," he said.

Family has always been a big part of his comedy. Maniscalco, whose daughter, Serafina, is about 17 months old, said, "I'm diving more into not only my family, but my wife's family. I'm always kind of writing my material as my life changes."

Talking about Serafina's first birthday has kind of become the opening segment of his first act. She's changed everything, he said. "Walking around with her in the neighborhood, where she is seeing birds for the first time, you kind of stop to smell the roses, where before you wouldn't see the world through her eyes. It's been great, not only for my comedy, but for me, as a parent."
Sebastian Maniscalco
Cullen Performance Hall
4800 University Dr.
Houston, TX
Directions
Sunday 11/11/2018 7:00 PM
view tickets
Since you are here...
Houston's Weekend Planning Guide is updated on a continuous bias for all in the Greater Houston Area. We haven't put up a paywall or asked anyone to log-in to see our content. We want to keep it that way. We accept advertising, but the revenue from that area is not enough to support us. If everyone who reads our weekend entertainment blog, who likes it and helps to support it, our future would be much more secure. For as little as $1 or more, you can support Houston's Weekend Planning Guide – and it only takes a minute. Thank you.
Budweiser Beermaster Tour
Budweiser Brewery Experience

The Houston brewery offers an immersive experience, perfect for visitors of all ages. From the advanced brewing technology to the history displays, you will gain a better understanding of the historical significance of one of America's oldest brewers.
Opened in 1966, the Houston Brewery has quickly become one of our "greenest" breweries. The brewery gets some of its energy from landfill gas that is piped in six miles from the nearby McCarty Landfill. On average, the brewery sources approximately 30 percent of its energy needs from alternative energy. The brewery's energy efficiency and conservation efforts also include an on-site bio-energy recovery system (BERS), where brewery wastewater can be recycled adding to our water conservation efforts.
Houston's Online Weekend Planning Entertainment Guide
Tickets provided by Ticket liquidators.com
Looking for that Sunday weekend event and can't find it try our custom "Google Search"