Weekend Sundays
October 14th, 2018
Bob Dylan
@Smart Financial Center
Sunday 10/14/2014 8:00 PM
Bob Dylan's wide range of political, social, philosophical and literary influence performance makes its way to Smart Financial Center this weekend.
The singer-songwriter, author, and artist has been an influenti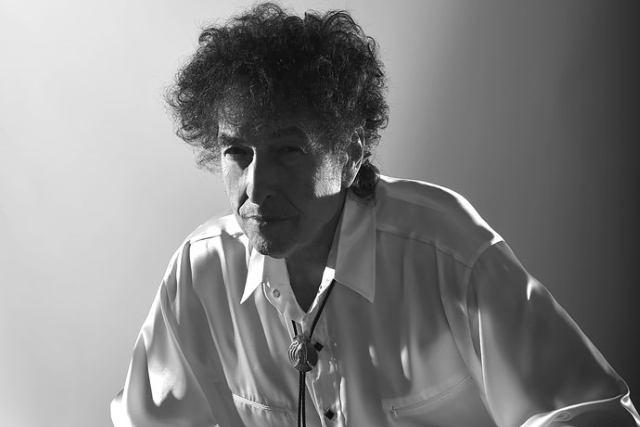 al figure in popular music and culture for more than five decades. Much of his most celebrated work dates from the 1960s, when some say he became a reluctant "voice of a generation" with songs such as "Blowin' in the Wind" and "The Times They Are a-Changin'" which became anthems for the Civil Rights Movement and anti-war movement. In 1965, he controversially "went electric", branching out from his earlier work and alienating some fans of the American folk music revival, recording a six-minute single, "Like a Rolling Stone," which enlarged the scope of popular music.
. . . more @ October Sundays click here
Alice Cooper
@White Oak Music Hall
Sunday 10/14/2018 6:30 PM
"But the thing is, we always cared
more about the music than the theater."
With Bob Dylan in Sugarland this weekend and Alice Cooper at White Oak, this seems to be a throw-back to the 80's weekend.
Cooper is known as a "Shock Rocker" and to some is considered the "Godfather" artist who combines rock music, heavy metal and highly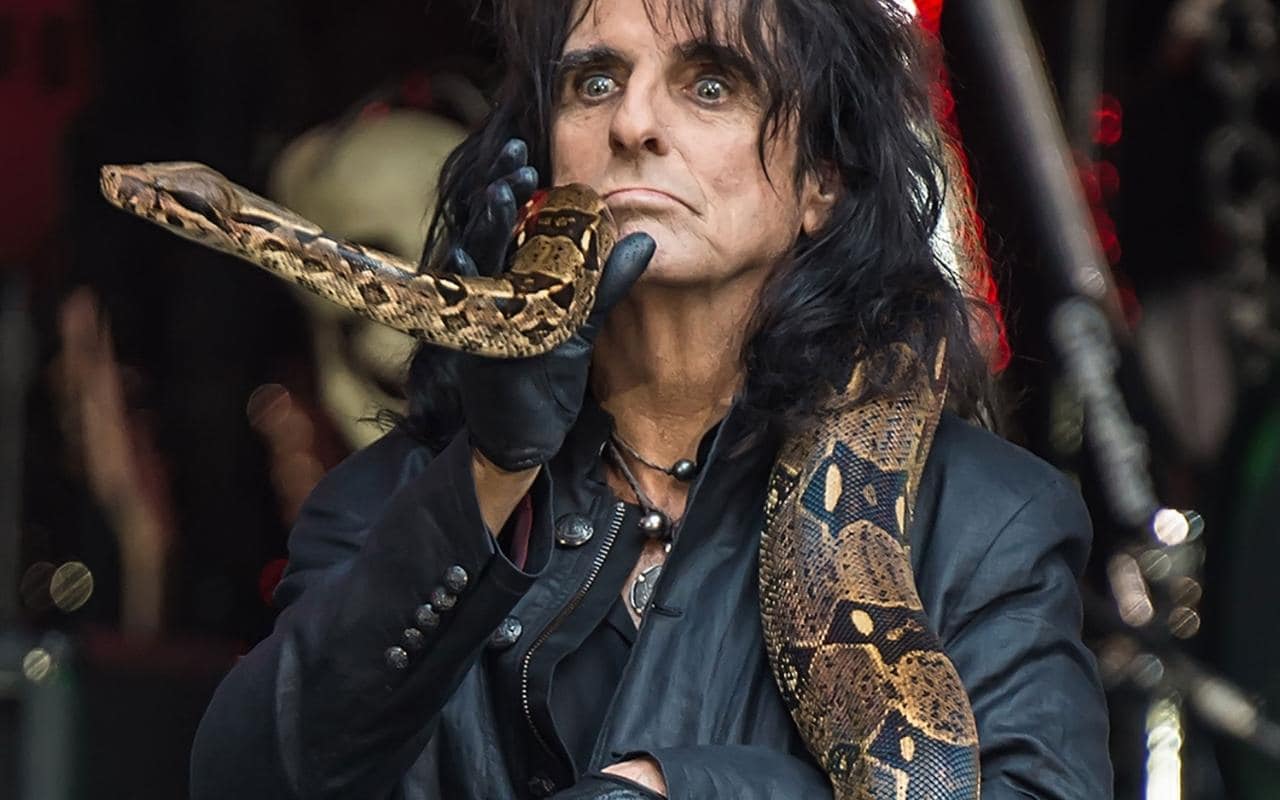 theatrical live performances that emphasize shock value. Performances may include violent or provocative behaviors. The use of attention-grabbing imagery such as costumes, masks, or face paint or special effects such as pyrotechnics or fake blood is their norm. Shock rock also often includes elements of horror. That's Alice Cooper.

Vincent Damon Furnier who eventually changed his name to "Alice Cooper" has a distinctive raspy voice and a stage show that features guillotines, electric chairs, fake blood, deadly snakes, baby dolls, and dueling swords.
In a recent interview with timesfreepress.com Cooper said, "Look, when you are going to do something that nobody has done and you are crawling out as far as you can go, if it works you are a a genius. If it doesn't, you are a total moron.
"But the thing is, we always cared more about the music than the theater. Back in the '70s and '80s, you had to be a good live band. We cared about The Who and Led Zeppelin, because we saw those early bands. They were great live, and that's what we knew we had to be."
Cooper is 70 years-old now and talks about how becoming a christian saved his life and he has been sober for the last 35-years.
If you're over 50 Alice Coopers hits include, "I'm Eighteen," "School's Out," "Only Women Bleed," "No More Mr. Nice Guy," "Feed My Frankenstein, "Hey Stoopid" and "Poison." We all heard when rock and Top 40 radio ruled the airwaves.
Alice Cooper
White Oak Music Hall
2915 N Main St.
Houston, TX
Directions
Sunday 10/14/2018 6:30 PM
view tickets
Houston Texans vs Buffalo Bills
@NRG
Sunday 10/14/2018 12:00 PM
Buffalo Bills (2-3) at Houston Texans (2-3)
Buffalo Bills and the Houston Texans meet in week 6 NFL action from NRG Stadium on Sunday afternoon.
The Buffalo Bills will look to build some steam after escaping with a 13-12 win over the Tennessee Titans in their last outing. Josh Allen leads Buffalo with 748 passing yards, 2 touchdowns and 5 interceptions in completing 53.3% of his pass attempts this season while also rushing for 3 touchdowns. LeSean McCoy has 170 rushing yards while Zay Jones leads Buffalo with 164 receiving yards and 13 receptions this season. Defensively, Jerry Hughes leads the Bills with 3 sacks while Tremaine Edmunds leads the Bills with 25 tackles this season. As a team, Buffalo is averaging 221.2 yards of total offense and 12.6 points per game this season. more @ sportschat.com
Since you are here...
Houston's Weekend Planning Guide is updated on a continuous bias for all in the Greater Houston Area. We haven't put up a paywall or asked anyone to log-in to see our content. We want to keep it that way. We accept advertising, but the revenue from that area is not enough to support us. If everyone who reads our weekend entertainment blog, who likes it and helps to support it, our future would be much more secure. For as little as $1 or more, you can support Houston's Weekend Planning Guide – and it only takes a minute. Thank you.
Houston's Weekend Planning Guide
Fall Events Guide Download is Free



Houston's Weekend Planning Guide Fall Events 2018 .pdf
Size : 772.74 Kb
Type : pdf
Budweiser Beermaster Tour
Budweiser Brewery Experience

The Houston brewery offers an immersive experience, perfect for visitors of all ages. From the advanced brewing technology to the history displays, you will gain a better understanding of the historical significance of one of America's oldest brewers.
Opened in 1966, the Houston Brewery has quickly become one of our "greenest" breweries. The brewery gets some of its energy from landfill gas that is piped in six miles from the nearby McCarty Landfill. On average, the brewery sources approximately 30 percent of its energy needs from alternative energy. The brewery's energy efficiency and conservation efforts also include an on-site bio-energy recovery system (BERS), where brewery wastewater can be recycled adding to our water conservation efforts.
Houston's Online Weekend Planning Entertainment Guide
Tickets provided by Ticket liquidators.com
Looking for that Sunday weekend event and can't find it try our custom "Google Search"