Sunday
October 16th, 2022

Weekend Sundays is updated continuously
Andre Reyes
@Arena Theatre
In Arena Towers
Sunday 10/16/2022
Doors 7:00 PM
André started playing at the age of 20. He sings in different styles that include mainly traditional and popular elements of flamenco and rumba music. Parallel to his composition work for the Gipsy Kings, André started to compose for himself in a more Rock Flamenco style. He recorded some songs just for fun and played them on stage during the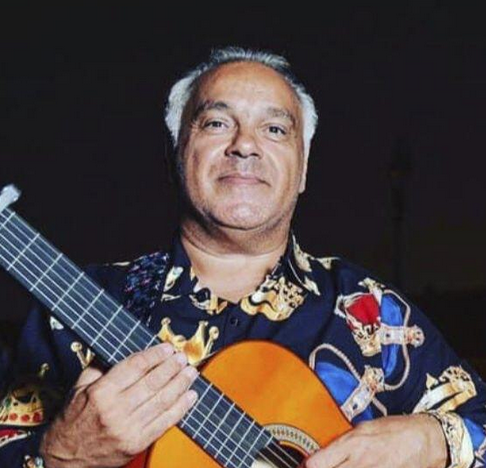 Gipsy Kings concerts like La Negra and fue asi.
André has the most glamorous and passionate voice, which makes him one of the most famous flamenco singers in the world. With the Gipsy Kings, he has sung the most successful songs like Bamboleo, Volare, La Dona and many others.
Andre Reyes by Gipsy Kings - Un Amor
With 20 million albums sold worldwide, the Gipsy Kings won in 2014 the Grammy Award for their album "Savor Flamenco".
In February 2016, André Reyes digitally released his first solo album, Naci Gitano, including eleven songs drawn from his personal inspiration.
Houston Arena Theatre
Arena Towers
7326 Southwest Fwy
Houston, TX 77074
Directions (Map
(713) 772-5900
Christian Nodal
@Toyota Center
Sunday 10/16/2022 8:00 PM
(From All Music.com-Thom Jurek) Christian Nodal is a singer, songwriter, and multi-instrumentalist from Mexico. His charting, award-winning sound weds mariachi to norteño and sometimes, pop hooks. His vocal instrument is a rich, emotionally expressive romantic tenor. Backed by a mariachi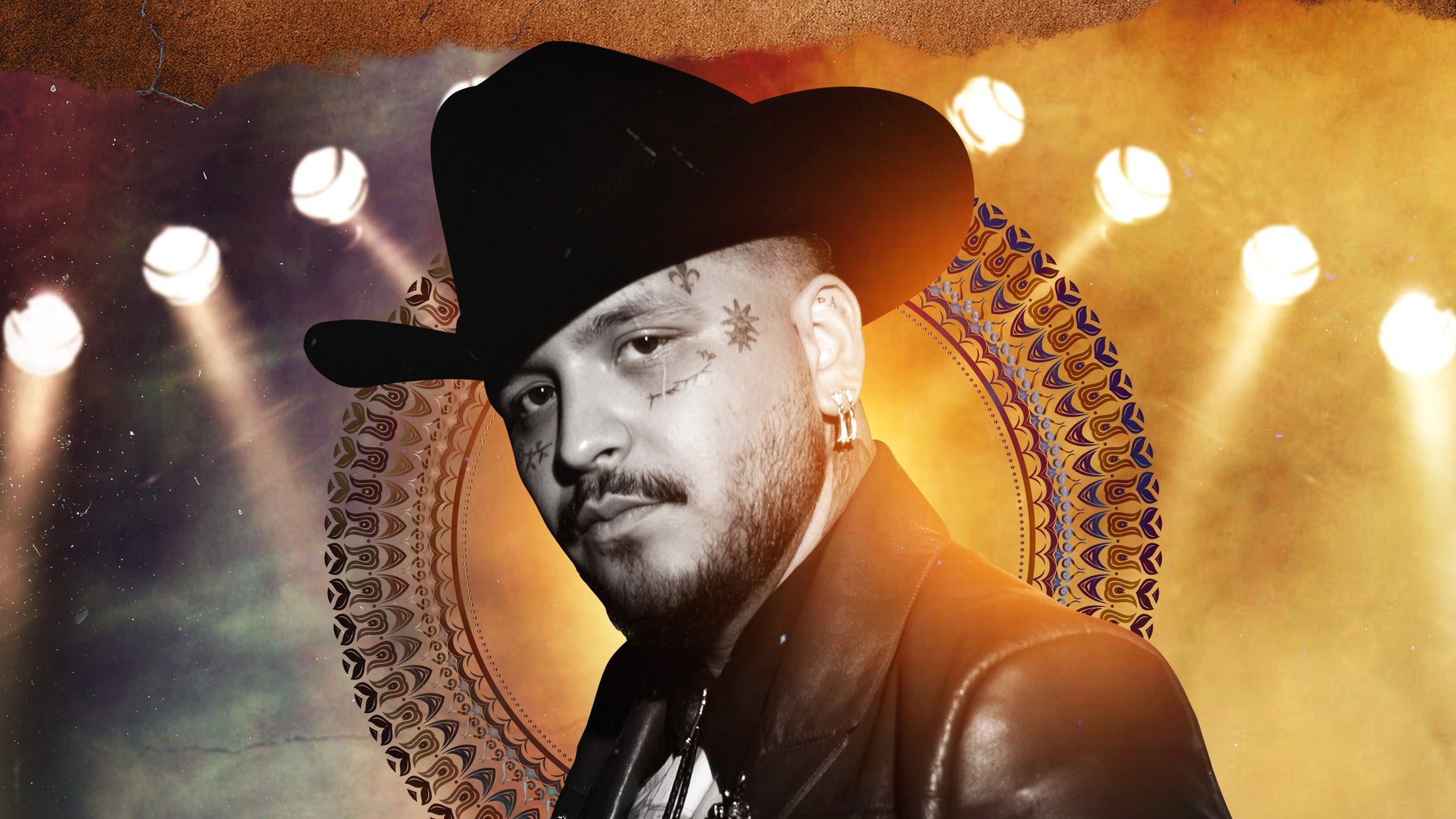 orchestra he issued "Adiós Amor," his debut single, in 2016; it reached the top of the Mexican Regional charts and remained there for more than six months. 2017's much-anticipated debut album, Me Dejé Llevar, went to number two in the U.S. Each of its four singles was certified multi-platinum. 2019's Ahora long-player experienced similar success as Nodal established his reputation across the Americas on tour. Ayayay! was initially issued as an EP in May 2020, but was expanded to a full-length Top Ten album in September 2021. In February 2022, he collaborated with Mana on their duo hit single "Te Llore un Rio" and followed with the Forajido EP in May.
Christian Nodal - Ya No Somos Ni Seremos
Nodal was born in 1999 into a musical family. His mother, Silvia Cristina Nodal, was a professional mariachi singer and serves as her son's manager. His father, Jaime González, owns an independent record label and served as producer for Ariel Camacho. Further, many of his uncles, aunts, and cousins are musicians.
"No Pasa de Moda" in 2019, (which) garnered over 22 million views.
Nodal began singing at four and at eight gravitated toward musical instruments. He taught himself to play piano, guitar, trumpet, and later, the accordion. He began writing songs at age 13 and posting videos of his performances on social media. He drew the attention of Fonovisa's A&R department, which signed him in 2016. After inking his record deal, he appeared as a featured vocalist in the video for Los Plebes del Rancho's hit "No Pasa de Moda" in 2019, which garnered over 22 million views. That year he won Regional Mexican Male Artist of the Year at the Lo Nuestro Awards. Read more @All Music.com (Click Here)
Performing Arts Houston
Presents
Cuando México Canta
Mariachi Herencia
de México
with Lupita Infante
Sunday 10/16/2022 6:30 PM
The historic tradition of mariachi music has roots in cities like Guadalajara and Mexico City.

Today, the future of the evolving genre rests in the hands of a dynamic ensemble from the capital of the American Midwest: Chicago's Mariachi Herencia de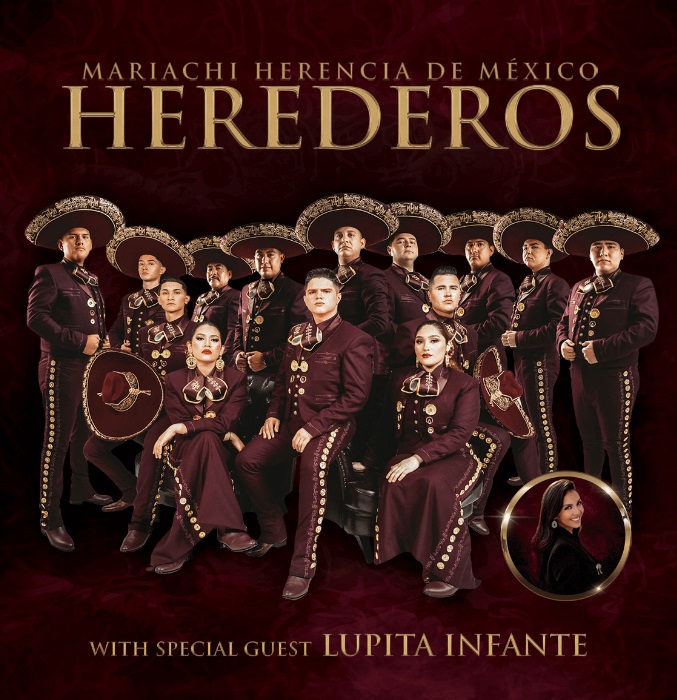 México. The Latin Grammy-nominated group of young Mexican-American musicians, recognized as the new ambassadors of the mariachi tradition, perform a vibrant tribute to the golden age of Mexican music. Joined by the beautiful Lupita Infante, granddaughter of Mexican icon Pedro Infante, Mariachi Herencia de México and Infante honor the legacy they inherited with a colorful and unforgettable experience of Mexican music and culture.
Mariachi Herencia de México - Millennium Stage
Kennedy Center
Houston Symphony
Jones Hall
615 Louisiana Street
Houston, TX 77002
Directions (map)
JokinNSmokin
with Bryson Brown
The Improv
Houston
Sunday 10/16/2022 7:30 PM
Bryson Brown is a stand up Comedian from Austin, TX who has toured the nation opening for Ali Siddiq, DeRay Davis, Adele Givens and more of your favorite comics, as well as headlining his own sold out shows on his critically acclaimed Jokin' and Smokin' Tour.
Comedian BRYSON BROWN On Being From Chicago & Austin + Hip Hop Comedy
His new Comedy Album "Side Bettin" available on all online platforms "Apple Music, Tidal, Spotify, Band Camp" . Released June 9th, it hit #1 on the iTunes Comedy charts independently. Named one of the funniest comics in the U.S by his peers Bryson's smooth and laid back approach to everyday life situations makes him a crowd favorite. His ability to pick through the smallest point of the subject, and always choosing material that's hits close to home.
The Improv
7620 Katy Freeway Space
455 Houston, TX 77024
Directions
Buy tickets over the phone:
713-333-8800
Houston's Online Weekend Planning Entertainment Guide
Looking for that Sunday weekend event and can't find it try our custom "Google Search"