Sunday
October 23rd, 2022

Weekend Sundays is updated continuously
Silvestre Dangond
@Arena Theatre
In Arena Towers
Sunday 10/23/2022 8:00 PM
(From All Music.com-Mark Deming) One of the leading lights of Colombian music in the 21st century, singer and instrumentalist Silvestre Dangond has become a star with his updated take on vallenato, a traditional musical style from the Caribbean regions of Colombia. Dangond was born in Urumita, La Guajira, Colombia on May 12, 1980.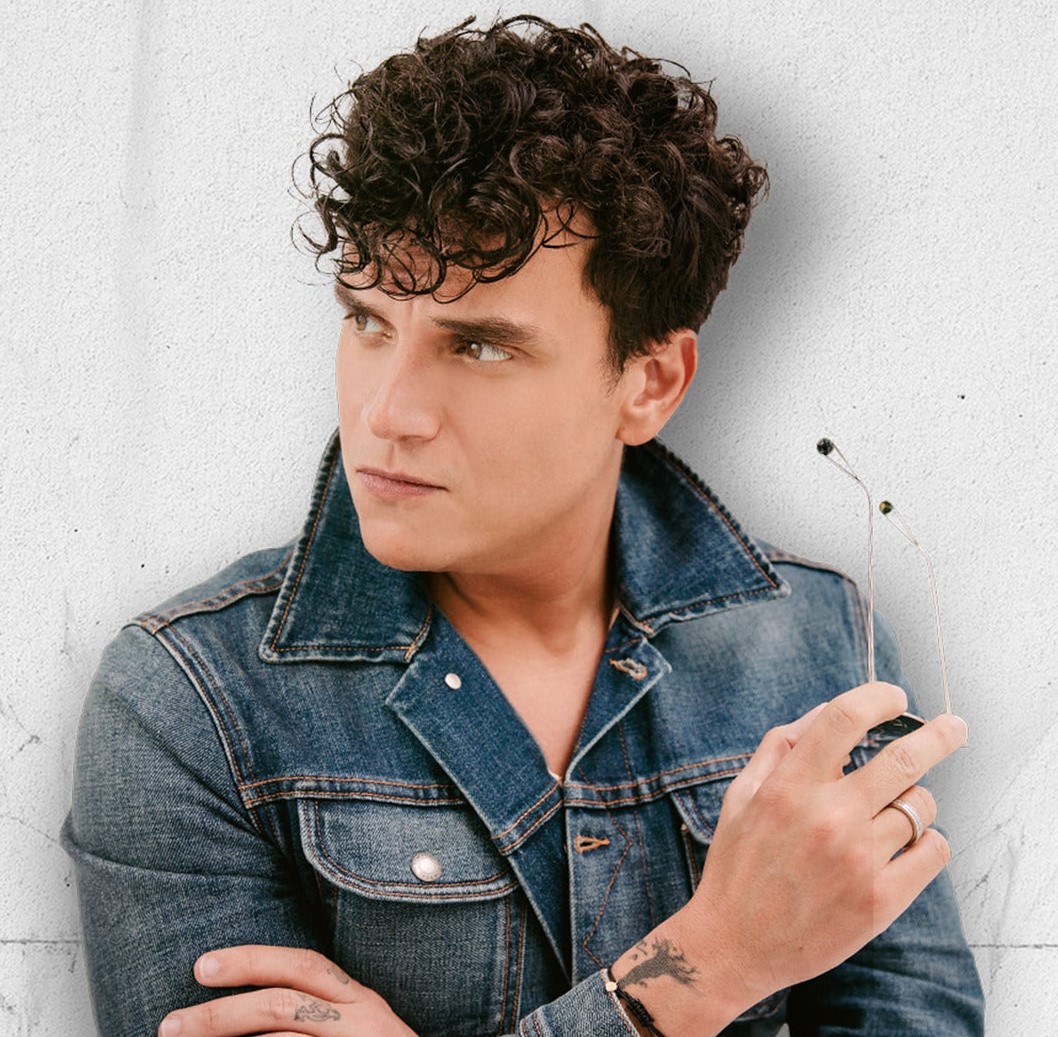 His father was William José Dangond Baquero, who performed as a vocalist in his spare time, using the stage name El Palomo. Growing up in a musical household, Silvestre became interested in performing at a young age, maturing into an accomplished singer and timbale player. After completing high school, he chose to make music his career, and teamed with accordion player Ramón López. The duo began playing parties and club gigs, making a reputation as a solid live act. In 2002, Dangond and López landed a record deal with Sony Music and soon released their debut album, Tanto Para Ti.
On his new studio album, the 16th of his career, Silvestre Dangond went full experimental, even dubbing the set Intruso — perhaps because he feels like an intruder in the urban realm?
Silvestre Dangond - Las Locuras Mías
In 2003, Dangond was introduced to accordion player Juancho de la Espriella, and the two soon struck up a professional relationship; de la Espriella replaced López in the act, and Dangond and de la Espriella teamed up for an album, 2003's Lo Mejor Para los Dos. The duo soon delivered two more albums, Mas Unidos Que Nunca (2004) and Ponte a la Moda (2005), as they became major stars in Colombia. By the time Dangond and de la Espriella had released their seventh album together, 2011's No Me Compares con Nadie, they were the nation's top vallenato act, and received diamond certification for Colombian sales, while the album topped the Colombian album charts.
Houston Arena Theatre
Arena Towers
7326 Southwest Fwy
Houston, TX 77074
Directions (Map
(713) 772-5900
Performing Arts Houston
Presents
Mutts Gone Nuts!
@Wortham Center
Cullen Theatre
Sunday 10/23/2022 1:00 PM & 3:00 PM
Imagine nine of the world's most talented four-legged performers in an uproariously funny, comedy dog spectacular that is leaving audiences everywhere howling for more! This weekend at the Wortham Center is just that kind of afternoon and evening.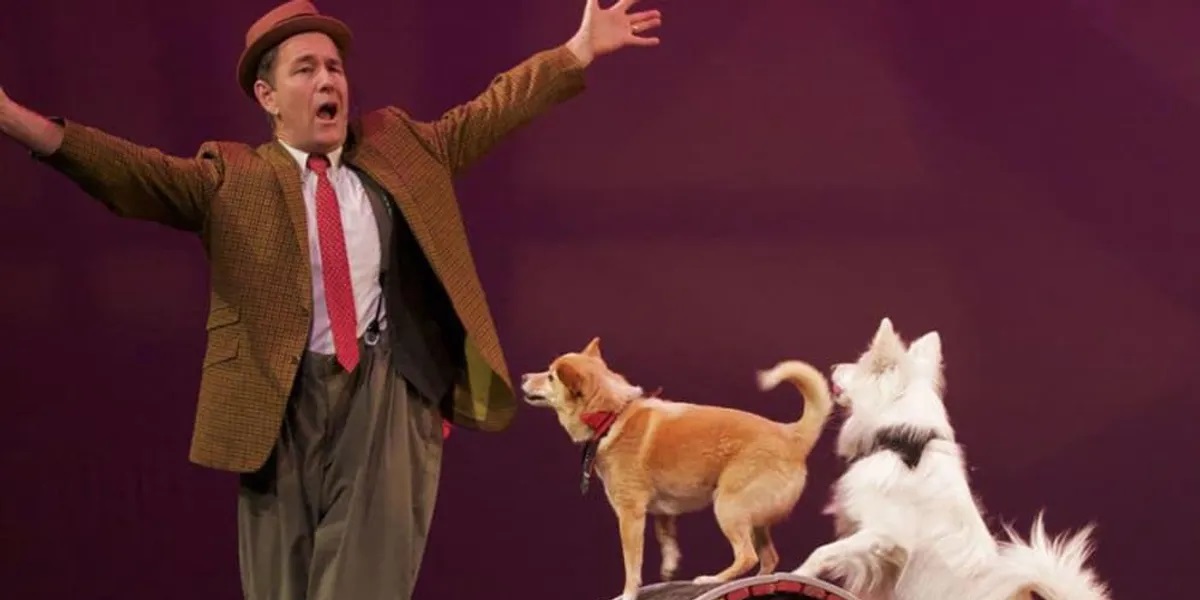 The all-star lineup includes the highest jumping dog in the universe, two Guinness World Record Champions, a hilarious six-pound Pomeranian Pikachu mix, and a host of previously discarded dogs that will dance, prance, flip, and skip their way right into your heart. Deemed "A must see!" by the Washington Post, Mutts Gone Nuts! is sure to win Best in Show.
Performers

Scott and Joan Houghton
Samantha Valle
Jonathan Burns
Canine Performers

Feather
Pixel a.k.a. Hot Wheels
Charlie
Chuck Taylor
Mr. Finnie
Whitaker
Mutts Gone Nuts' canine performers live with on a small farm outside Washington DC, along with two horses and two pigs named Tofu and Nelly!
Once a dog is no longer interested in performing in the show, they retire with a full pension. The dogs are all USDA licensed and they are lovingly cared for by Dr Pema at Holistic Veterinary Healing in Germantown, MD.
If you are thinking getting a pet please remember different breeds have different needs. Do some research to ensure you find a good match for your family. Millions of dogs & cats enter shelters each year (often through no fault of their own). Please consider adopting, not only will you get a new best friend, but you'll save a life too! Petfinder.com is a great place to start.
Wortham Center
501 Texas Avenue
Houston, TX 77002
Directions (map)
Duckwrth
@Warehouse Live
The Studio
Sunday 10/23/2022 8:00 PM
(From All Music.com-Fred Thomas) Rapper/songwriter/producer/visual artist Duckwrth brings his vibrant, curious personality to songs that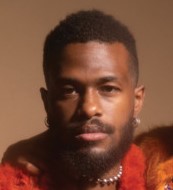 blur genre lines. His production approach ranges from smooth, organic R&B to futuristic hip-hop instrumentals to infectious pop hooks, and he explored all of this and more on his 2020 debut studio album SuperGood and the singles that followed, like "Birthday Suit" and "Make U Go."
Duckwrt - Kiss U Right Now
"I like putting in a little extra something in my orders," says Duckwrth, a rapper, singer and sometimes self-producer with eclectic tastes that range from Motown to punk. "When I buy something, I like it when I get a little something more."
Duckwrth was born Jared Lee in Los Angeles in 1989. His childhood was sheltered, and he spent much of his time inside, watching cartoons and drawing.
He channeled some of his artistic spirit while enrolled in art school in San Francisco, but he ultimately dropped out and made his way back to Los Angeles. In the mid-2010s, he began releasing his own songs online under the Duckwrth moniker and expanded his audience when he did some work with producer Kickdrums.
Following their collaborative 2014 single "Supersoaker" and the album Nowhere that followed the next year, Duckwrth released his first entirely solo collection, 2016's I'M UUGLY.
Warehouse Live
813 St Emanuel Street
Houston, TX 77003
Directions (Map)
(713) 225-5483
Houston's Online Weekend Planning Entertainment Guide
Looking for that Sunday weekend event and can't find it try our custom "Google Search"