Fort Bend
County Fair & Rodeo
@Fort Bend County Fairgrounds
Final Day Sunday, October 3, 2021
Get in the action with carnival rides, games, and food that the entire family is sure to love! For the thrill seekers check out rides such as the Super Shot and Himalaya, along with family favorites like the Gondola Wheel and Tilt-A-Whirl. You'll also enjoy kiddy land with rides for the littles. All aboard the Circus Train and don't miss the whimsical Carousel and iconic Ferris Wheel. Guaranteed fun for the whole family!
To wrap up the 2021 Fort Bend County Fair, legendary country music singer, Moe Bandy will be headlining on the Brazos stage. Brandy is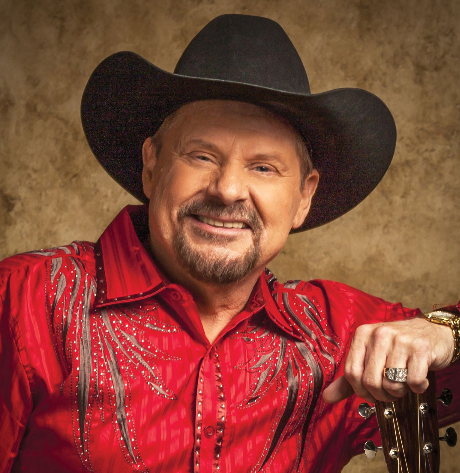 known for his iconic sound and rich voice. The former bull rider has earned 10 # 1 Hits, 40 Top Ten Hits, 66 Chart Hits, 5 Gold Albums, ACM Song of The Year, ACM most Promising Male Vocalist of the Year, American Video of the year, ACM and CMA Duet of the Year.
Jubilee of Dance
Houston Ballet
@Wortham Center
As integral to Houston's art scene as its namesake and endower, the Margaret Alkek Williams Jubilee of Dance is an annual celebration of the range of talent within Houston Ballet's professional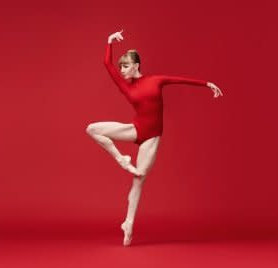 company. These one-of-a-kind performances throughout Houston Ballet's rich history have included an array of beloved moments from iconic ballets alongside world premiere works.
This year's program will also celebrate Principal Dancer Melody Mennite's 20th anniversary with the Company. Houston Ballet's glorious return to the stage will undoubtedly be a can't-miss event.
Wortham Theater Center
501 Texas Avenue
Houston, Tx 77002
Directions (Map)
713-524-5050
Friends!
The Musical Parody
Hobby Center
FRIENDS! The Musical Parody is the comedic musical that lovingly pokes fun at TV's Friends, celebrating the adventures of your favorite group of 20-something friends as they navigate the pitfalls of work, life, and love in 1990s Manhattan. It's a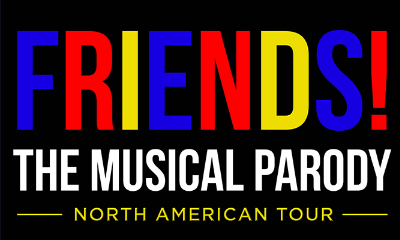 typical day at New York's only coffee shop, Central Perk, until an unexpected runaway bride enters the picture and kicks the whole gang out of second gear! FRIENDS! The Musical Parody recreates our favorite moments from all 10 years of Friends through an uncensored, fast-paced musical filled romp. The Hobby Center calendar is at www.thehobbycenter.org.
Sun Oct 3, 2021 2:00 PM & 7:00 PM
800 Bagby St, Houston, TX 77002
Directions (map)
Rob Landes - Comedy in Silent Films
The Grand Opera House in Galveston
Our friend Rob Landes returns to The Grand for a hilarious storytelling double-feature extravaganza! Seated at the organ, Rob will underscore two comedy short films from the 1920s as they are featured on the big screen. The first, Habeas Corpus is a kooky tale complete with a mad scientist, cemetery raid and classic chase sequence. The second, The Finishing Touch, involves building a house, a feisty nurse from the hospital next door and a whole lotta chaos! More info at www.thegrand.com

Sun Oct 3, 2021 4:00 PM
2020 Postoffice St, Galveston, TX 77550
Directions (map)
Houston Astros vs. Oakland A's
League Baseball at Minute Maid Park. More information at www.astros.com.
Sun Oct 3, 2021 2:10 PM
501 Crawford St, Houston, TX 77002
Directions (map)
Stories Worth Weekend Reading
The Taliban's Return
Is Catastrophic for Women
As a photojournalist covering Afghanistan for two decades, I've seen how hard the country's women have fought for their freedom, and how much they have gained. Now they stand to lose everything.
One morning in the summer of 1999, Shukriya Barakzai woke up feeling dizzy and feverish. According to the Taliban's rules, she needed a Maharram, a male guardian, in order to leave home to visit the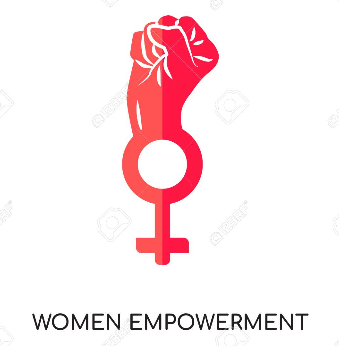 doctor. Her husband was at work, and she had no sons. So she shaved her 2-year-old daughter's head, dressed her in boys' clothing to pass her off as a guardian, and slipped on a burka. Its blue folds hid her fingertips, painted red in violation of the Taliban's ban on nail polish. She asked her neighbor, another woman, to walk with her to the doctor in central Kabul.
Around 4:30 p.m. they left the doctor's office with a prescription. They were heading toward the pharmacy when a truckload of Taliban militants from the Ministry for the Propagation of Virtue and Prevention of Vice pulled up beside them. The men regularly drove around Kabul in pickup trucks, looking for Afghans to publicly shame and punish for violating their moral code.
. . .read more at The Atlantic click here
Low Pay, No Benefits
Rude Customers:
Restaurant Workers
Quit At Record Rate
Awooden spoon gliding over cast iron. Barely tall enough to see over the stove, Lamar Cornett watched his mother, a cook, make his favorite dish of scrambled eggs.
That first cooking lesson launched a lifelong journey in food. Cornett has spent over 20 years in Kentucky restaurants, doing every job short of being the owner. The work is grueling and tense but rewarding and rowdy, and so fast-paced that the pandemic shutdown was like lightning on a cloudy day.
"It was almost like there was this unplanned, unorganized general strike," Cornett said.


Cornett, off work for a few weeks, realized he received enough money through unemployment benefits to start saving . . .

In those rare quiet moments, millions of restaurant workers like Cornett found themselves thinking about the realities of their work. Breaks barely long enough to use the restroom or smoke a cigarette. Meals inhaled on the go. Hostile bosses, crazy schedules and paltry, stagnant pay.
To top it off: rude customers, whose abuses restaurant staff are often obligated to tolerate. And lately, testy diners have only gotten more impatient as they emerge from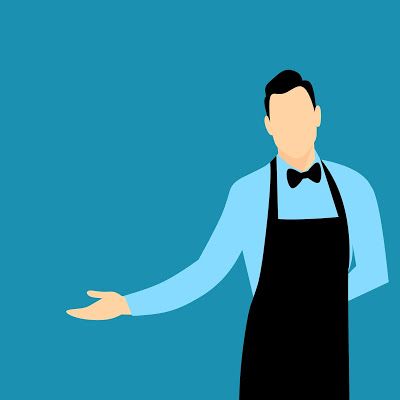 the pandemic shutdowns.
Cornett, off work for a few weeks, realized he received enough money through unemployment benefits to start saving — for the first time. He wondered if the work he loves would ever entail a job that came with health insurance or paid leave.
Nicole Krauss's Beautiful Letter to Van Gogh on How to Break the Loop of Our Destructive Patterns
"Bravery is always more intelligent than fear, since it is built on the foundation of what one knows about oneself: the knowledge of one's strength and capacity, of one's passion."
These patterns of belief — about who we are, about who others are, about how the world works — come to shape our behavior, which in turn shapes our reality, creating a loop that calls to mind physicist David Bohm's enduring wisdom: "Reality is what we take to be true. What we take to be true is what we believe… What we believe determines what we take to be true."
"Feeling helpless and confused in the face of random, unpatterned events, we seek to order them and, in so doing, gain a sense of control over them," the great psychiatrist Irvin D. Yalom wrote in his magnificent meditation on uncertainty and our search for meaning. But as our terror of losing control compels us to grasp for order and certainty, we all too often end up creating patterns that ultimately don't serve us, then repeat those patterns under the illusion of control.

To keep repeating a baleful pattern without recognizing that we are caught in its loop is one of life's greatest tragedies; to recognize it but feel helpless in breaking it is one of our greatest trials; to transcend the fear of uncertainty, which undergirds all such patterns of belief and behavior, is a supreme triumph.

"But as our terror of losing control compels us to grasp for order and certainty, we all too often end up creating patterns that ultimately don't serve us, then repeat those patterns under the illusion of control."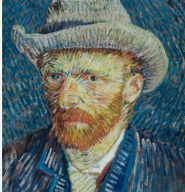 That triumphant transcendence of the pattern is what novelist Nicole Krauss explores in an exquisite response to Vincent van Gogh's 1884 letter to his brother about fear and risk-taking. Her piece is part of an exhibition by the Van Gogh Museum in Amsterdam, in which twenty-three contemporary artists and writers respond to the letters of Van Gogh in paintings, sculptures, letters, poems, photographs, and videos.
. . .more @Brian Pickings.com
The 60-Year-Old Scientific Screwup That Helped Covid Kill
All pandemic long, scientists brawled over how the virus spreads. Droplets! No, aerosols! At the heart of the fight was a teensy error with huge consequences.

Early one morning, Linsey Marr tiptoed to her dining room table, slipped on a headset, and fired up Zoom. On her computer screen, dozens of familiar faces began to appear. She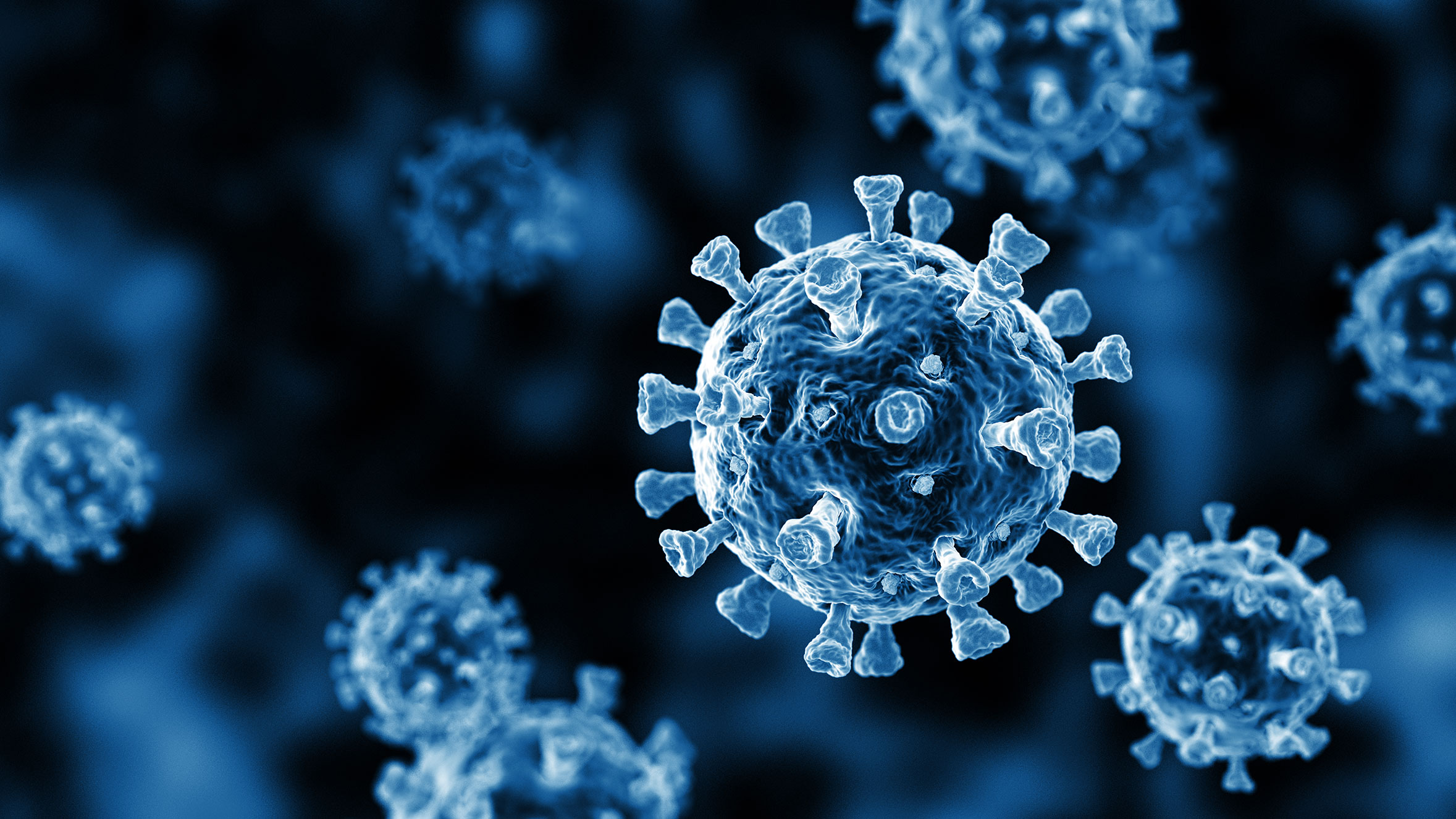 also saw a few people she didn't know, including Maria Van Kerkhove, the World Health Organization's technical lead for Covid-19, and other expert advisers to the WHO. It was just past 1 pm Geneva time on April 3, 2020, but in Blacksburg, Virginia, where Marr lives with her husband and two children, dawn was just beginning to break.

Marr is an aerosol scientist at Virginia Tech and one of the few in the world who also studies infectious diseases. To her, the new coronavirus looked as if it could hang in the air, infecting anyone who breathed in enough of it. For people indoors, that posed a considerable risk. But the WHO didn't seem to have caught on. Just days before, the organization had tweeted "FACT: #COVID19 is NOT airborne." That's why Marr was skipping her usual morning workout to join 35 other aerosol scientists. They were trying to warn the WHO it was making a big mistake.

Over Zoom, they laid out the case. They ticked through a growing list of superspreading events in restaurants, call centers, cruise ships, and a choir rehearsal, instances where people got sick even when they were across the room from a contagious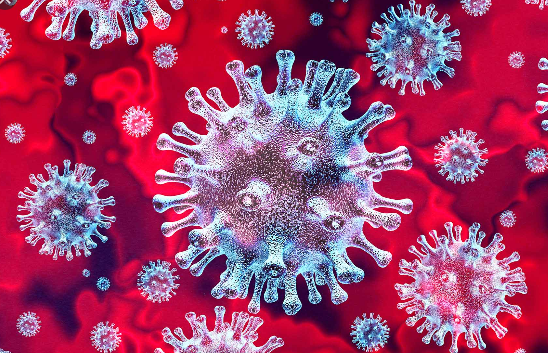 person. The incidents contradicted the WHO's main safety guidelines of keeping 3 to 6 feet of distance between people and frequent handwashing. If SARS-CoV-2 traveled only in large droplets that immediately fell to the ground, as the WHO was saying, then wouldn't the distancing and the handwashing have prevented such outbreaks? Infectious air was the more likely culprit, they argued. But the WHO's experts appeared to be unmoved. If they were going to call Covid-19 airborne, they wanted more direct evidence—proof, which could take months to gather, that the virus was abundant in the air. Meanwhile, thousands of people were falling ill every day.
Why the Tomato Was Feared in Europe
for More Than 200 Years
How the fruit got a bad rap from the beginning.
In the late 1700s, a large percentage of Europeans feared the tomato.
A nickname for the fruit was the "poison apple" because it was thought that aristocrats got sick and died after eating them, but the truth of the matter was that wealthy Europeans used pewter plates, which were high in lead content. Because tomatoes are so high in acidity, when placed on this particular tableware, the fruit would leach lead from the plate, resulting in many deaths from lead poisoning. No one made this connection between plate and poison at the time; the tomato was picked as the culprit.
Around 1880, with the invention of the pizza in Naples, the tomato grew widespread in popularity in Europe. But there's a little more to the story behind the misunderstood fruit's stint of unpopularity in England and America, as Andrew F. Smith details in his The Tomato in America: Early History, Culture, and Cookery. The tomato didn't get blamed just for what was really lead poisoning. Before the fruit made its way to the table in North America, it was classified as a deadly nightshade, a poisonous family of Solanaceae plants that contain toxins called tropane alkaloids.
One of the earliest-known European references to the food was made by the Italian herbalist, Pietro Andrae Matthioli, who first classified the "golden apple" as a nightshade and a mandrake—a category of food known as an aphrodisiac. The mandrake has a history that dates back to the Old Testament; it is referenced twice as the Hebrew word dudaim, which roughly translates to "love apple."
On the Link Between Great Thinking
and Obsessive Walking
From Charles Darwin to Toni Morrison
Jeremy DeSilva Looks at
Our Need to Move
Charles Darwin was an introvert. Granted, he spent almost five years traveling the world on the Beagle recording observations that produced some of the most important scientific insights ever made. But he was in his twenties then, embarking on a privileged, 19th-century naturalist's version of backpacking around Europe during a gap year. After returning home in 1836, he never again stepped foot outside the British Isles.
He avoided conferences, parties, and large gatherings. They made him anxious and exacerbated an illness that plagued much of his adult life. Instead, he passed his days at Down House, his quiet home almost twenty miles southeast of London, doing most of his writing in the study. He occasionally entertained a visitor or two but preferred to correspond with the world by letter. He installed a mirror in his study so he could glance up from his work to see the mailman coming up the road—the 19th-century version of hitting the refresh button on email.
Houston's Online Weekend Planning Entertainment Guide
Looking for that Sunday weekend event and can't find it try our custom "Google Search"