Sunday
September 11th, 2022

Weekend Sundays is updated continuously
Pitball In Concert
Can't Stop Us Now Tour"
Featuring Iggy Azalea
@Cynthia Woods
Mitchell Pavilion
Sunday 9/11/2022 8:00 PM
Gates Open 6:30 PM
This weekend rapper, singer Pitbull makes his way to The Woodlands in hid "Can't Stop Us Now Tour".
A few weeks ago Armando Christian Perez aka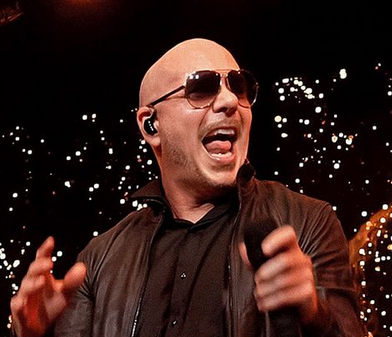 Pitbull performed at the Minnesota State Fair, "There ain't no party like a Pitbull party. Cuz a Pitbull party never stops. Unless heavy rains are headed for an outdoor concert.
That was the case Sunday night at the sold-out Minnesota State Fair grandstand, which had suffered a rainout of Saturday night's show.

A foreboding forecast didn't stop Pitbull, the international party machine, on his Can't Stop Us Now Summer Tour. He simply started an hour earlier Sunday and delivered the promised 95 minutes of relentless fun for 13,187 fans in what was one of the Greatest Minnesota Get-Togethers at the grandstand.
Pitbull — the Miami rapper also known as Mr. Worldwide, Mr. 305 and Armando Perez — was all gas, no brakes, with unrelenting zeal, volume and beats.
Part rapper, part cheerleader, part inspirational speaker and all party, the 41-year-old man in black with dark glasses served up a steady mix of hip-hop jams, pop hits and dance floor delights. The amped crowd danced all night, responding with enough energy to power the entire Fairgrounds — from the Midway to every deep fryer — for an entire day." Read more at Star Tribune.com (Click Here)
(From All Music.com-Neil Z. Yeun) With his trademark shout of "Dale!" and reggaeton-infused party pop, bilingual rapper and producer Pitbull made a steady ascent through the Miami hip-hop scene before dominating the mainstream charts in the late 2000s and 2010s with dancefloor-filling hits, including U.S. Top Ten singles "I Know You Want Me (Calle Ocho)," "I Like It," "Give Me Everything," "Timber," "Feel This Moment," and "Time of Our Lives." Early-2010s efforts Planet Pit, Global Warming, and Globalization were all certified platinum, while his 2015 Spanish-language LP Dale earned Pitbull his first Grammy Award. The remainder of the 2010s was spent churning out Spanish-language hits, such as the multi-platinum single "Dame Tu Cosita," as well as "No Lo Trates" and "Me Quedare Contigo" from 2019's Libertad 548.

Born Armando Christian Perez, the future "Mr. 305" was raised by first-generation Cuban immigrant parents who didn't let their son forget about his culture. They required him to memorize the works of Cuban poet José Martí, and Pitbull understood the power of words right away. Southern acts like Poison Clan and Luther Campbell were early influences, but as he grew, the young rapper got turned on to the G-funk sound of the West Coast and the New York City point of view Nas brought to the game. When the Southern-flavored party rap called crunk took over urban radio, he decided it was time to seek stardom and began appearing on Miami mixtapes.
A meeting with Irv Gotti resulted in nothing, but soon Luther Campbell called on the rapper to appear on his "Lollipop" single. It brought Pitbull to the attention of the Diaz Brothers management team, who introduced the rapper to the king of crunk, Lil Jon. A Pitbull freestyle landed on Lil Jon's platinum-selling Kings of Crunk album in 2002, and the rapper's "Oye" track appeared on the 2 Fast 2 Furious soundtrack in 2003. Ready to take it all the way to the top, Pitbull unleashed his debut full-length, M.I.A.M.I., in 2004 on the TVT label, with the Lil Jon-produced single "Culo" leading the way. Read more @All Music.com (Click Here)
Pitbull Featuring Anthony Watts & DJWS
I Feel Good
Cynthia Woods Mitchell Pavilion
2005 Lake Robbins Drive
The Woodlands, TX 77380
Directions (Map)
(281) 364-3010
Houston Texans vs. Indianapolis Colts
Houston Preparing To Avoid Another 'Ass-Kicking'
As Week 1 rapidly approaches, Lovie Smith and Co. and hoping to avoid another 'ass kicking' at the hand of their AFC South rivals - the Indianapolis Colts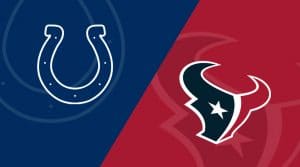 [Disclaimer]
Houston's Weekend Planning Guide participates in various affiliate marketing programs, which means, we receive paid commissions on purchases made through our links to retailer sites.Our editorial content is not influenced by any commissions we receive.
Houston's Online Weekend Planning Entertainment Guide
Looking for that Sunday weekend event and can't find it try our custom "Google Search"